Adam Sandler proved that being a celebrity does not always mean being the center of attention. The comedian put on sunglasses, a hoodie, and a thick winter coat. Then, he went down into the New York subway system to sing for the passers-by. New Yorkers are so jaded that they routinely pass homeless people or performers in the subway and do not give them much notice at all.
Sandler was crooning away and rapping about Uber drivers as the people walked by without stopping to listen more carefully or to see exactly who was doing the performance. For the rap lyrics to his Uber "jammer," he sang out that he pooped in his pants and he could not believe the stink until he realized the smell was coming from him.
The videos of the prank posted on Instagram made Sandler's fans go wild. Many speculated that this was a publicity stunt for Sandler's upcoming Netflix project or that Sandler was practicing his stand-up comedy chops in advance of his next tour. Others just thought it was more of the regular crazy stuff that Sandler does all the time.
Adam Sandler in Times Square ?????? #adamsandler #timessquare #gooutsideitsfree #visitourstore
A post shared by Fahad Khan (@thegreatkhanclan) on
If Sandler was conducting audience-testing responses to his singing, he should note that there were very few tips left in his open guitar case, which was on the subway floor to collect them. Some did leave a few dollars, probably because the off-key singing made them feel so sorry for the poor homeless guy. Or maybe they wanted him to get enough money so he would leave to buy a bottom of cheap wine and stop the annoying singing.
The videos on Instagram show a few subway patrons standing nearby and basically ignoring the Sandler performance as he sang along with another guy playing on a cheap music recorder keyboard. Sandler's scream-singing of the Bruce Springsteen's song, Night where he yells out "Tonight, Tonight" is hilarious.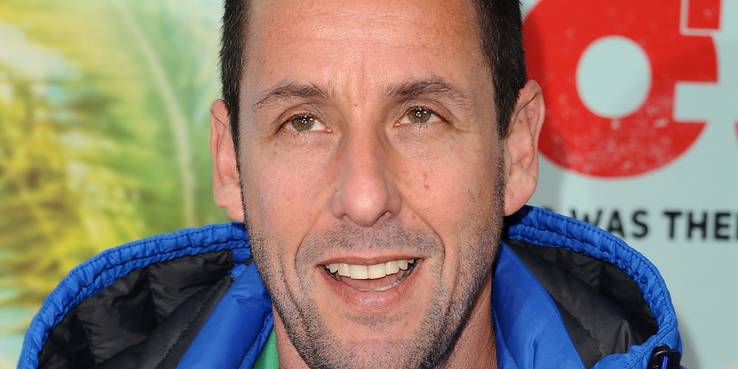 Sandler is not the only star who has taken to the New York subway for some impromptu performances. James Corden did a subway karaoke with Sting and Shaggy and got punched in the nose for trying to unite the subway riders with music. Miley Cyrus went into the NY subway system to sing Party in the House Tonight. Maroon 5 performed some new songs to test the response to them and the Elvis song of A Crazy Little Thing Called Love with Jimmy Fallon. Joseph Gordon-Levitt brought his drum kit into the NY subway to entertain the commuters with his drumming expertise.
This is the kind of crazy stuff that happens in New York.
Source: Read Full Article