American evangelist Billy Graham, who dedicated his life to his passion of preaching, has passed away today at the age of 99.
Graham personally counseled U.S. presidents and held "crusades" for years which filled stadiums of people who yearned to hear the pastor speak. His career, which spanned more than sixty years, earned him the title of "one of the most influential preachers of the twentieth century."
Graham's son, Franklin Tweeted, "My father @BillyGraham was once asked, "Where is Heaven?" He said, "Heaven is where Jesus is and I am going to Him soon!" This morning, he departed this world into eternal life in Heaven, prepared by the Lord Jesus Christ—the Savior of the world—whom he proclaimed for 80 years."
Delivering sermons to the masses was Graham's career signature style. In 1954, he once filled the Olympic Stadium in Berlin with over 100,000 people who came to hear him preach. He has been described as a pioneer of evangelism, taking preaching to a new level with his crusades, so popular that they filled stadiums in not just America's major cities but major cities worldwide.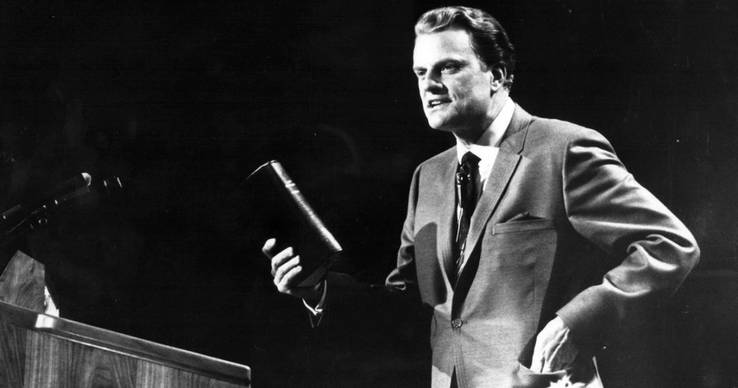 The cause of Graham's death is thought to be due to a culmination of the illnesses that he had been dealing with for the past few years such as prostate cancer, symptoms of Parkinson's disease and hydrocephalus which is a condition that causes a buildup of fluid on the brain. He passed away in his private residence in Montreat, North Carolina.
"I have often stated that I was raised by a single parent because ministry took my father away from our family—for weeks and months at a time," Anne Graham Lotz said this morning. "Daddy estimated that he was gone from home approximately 60 percent of his children's growing-up years. Now, he has left again. This time, he will not be coming back. At least, not until Jesus does, too."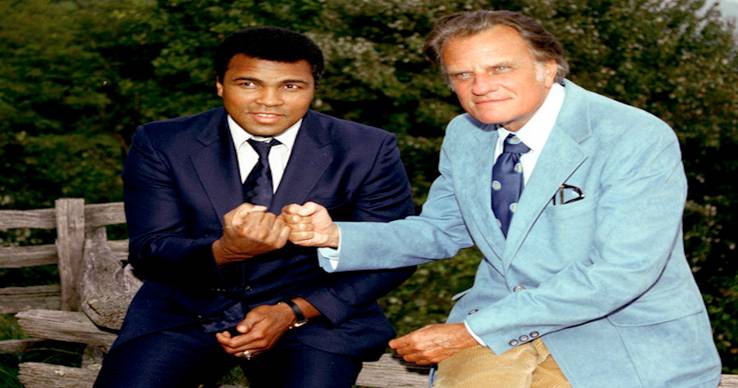 Graham managed to touch the lives of influential people from Muhammad Ali to Queen Elizabeth II, who often invited Graham to attend special events with her family. He spoke at President Nixon's funeral in 1994 and was invited to deliver a sermon in Pyongyang's official sanctioned churches by (former) North Korean leader, Kim Il-sung.
He is survived by his five children; Franklin, Anne, Gigi, Ned and Ruth (Jr.) and his eight grandchildren; Tullian, Will, Jane, Roy, Edward, Rachel-Ruth, Jonathan, and Morrow. Graham's wife and the mother of his five children, Ruth, passed away in June of 2007. It's clear by the immediate outpouring of love by his family and friends and support for his loved ones by his many fans that Graham will be sorely missed.
Source: Read Full Article