Angelina Jolie has an amazing philosophy about life in regards to aging. Not only is she not the least bit worried about aging, she actually embraces it. In spite of being carefree about developing wrinkles, she still looks amazing for her age. She is 42 years old.
This photo shows a computer rendering of what Angelina Jolie might look like when she is significantly older.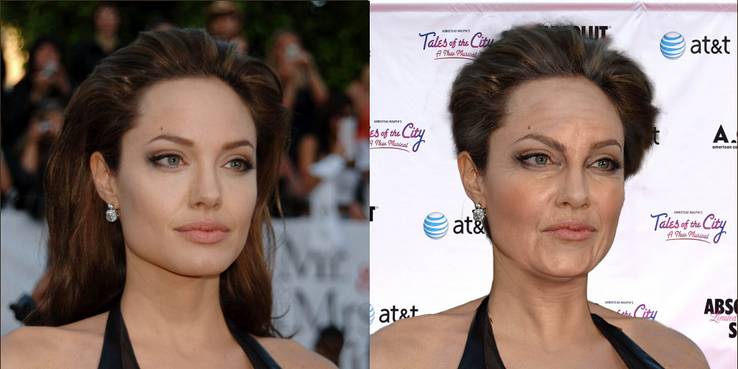 In an interview she gave to InStyle magazine that was covered by The Times UK, Jolie said as she gets older and looks in the mirror she is reminded of her mother Marcheline Bertrand. Bertrand died of ovarian cancer in 2007. Jolie had a double mastectomy because analysis of her DNA showed the high probability that she could get breast cancer. There was a strong possibility that Jolie would get cancer caused by a genetic defect that runs in the family.
The International Business Times reported that even though Jolie is considered one of the most beautiful women on the planet, she thinks there are more important characteristics of a good person that just how they look. Jolie was quoted as saying, "There's nothing you can put on your face to cover up if your mind is blank and your heart is dark."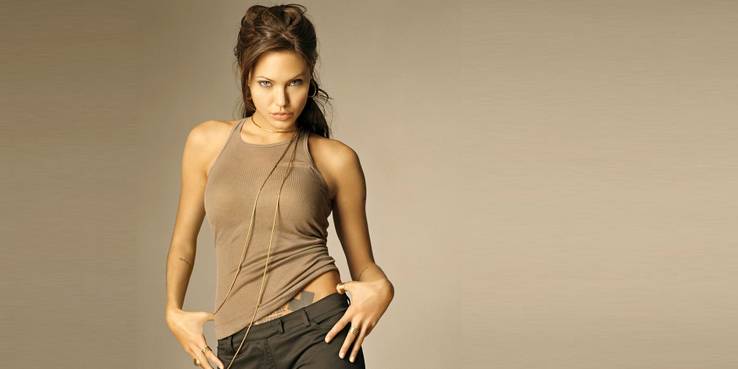 It is unusual for a Hollywood female superstar, who looked this good when she was younger, to not be concerned about her looks. Some actresses get nervous as they get older, because they realize the good acting roles are going to younger women. Not everyone ages gracefully. Some women are completely forgotten by Hollywood after they reach a certain age. There is a double standard because this is not the same for men.
A male actor can still land roles as a leading man, even when they reach quite a mature age. Examples of this include Sean Connery, Harrison Ford, and George Clooney. Only a very few female actors can land significant roles as they get older. The rare example of this is Meryl Streep. However, there are many other women who were once superstars that are now no longer in demand.
It is refreshing that Jolie has such a good attitude about getting older. She is enjoying being a good mother to her six children. She stays active in global humanitarian efforts in her role as a Goodwill Ambassador for the United Nations. Eyewitness News reported that after almost a two year legal battle her divorce from Brad Pitt has now been finalized. That must be a welcome relief, giving Jolie a new found appreciation for being alive.
Source: Read Full Article