Are you tired of that crazy Los Angeles traffic? Is the weight of the world becoming too much to bear? Get ready to embark on "the least popular cruise line in the world" — also known as Bad Suns' Apocalypse Whenever.
Perfectly blending their alternative-rock roots with a coronavirus (COVID-19)-informed narrative, Bad Suns' latest release already has some fans dancing like there's no tomorrow.
Bad Suns released their fourth studio album 'Apocalypse Whenever'
The world is ending — but in a good way. As the fourth official studio album from the band, Apocalypse Whenever debuted on Jan. 28, 2022, complete with limited edition vinyl records and CDs available for purchase. Some songs were already available for streaming, including the 2020 single "Baby Blue Shades."
Interpreted as a partial send-off to COVID-19-era anxieties, Apocalypse Whenever also tells the fictional story of a protagonist washed on the shores of Los Angeles after a near-death experience at sea.
"Throughout the course of the album, the main character is forced to re-evaluate everything that's happened in their life," frontman Christo Bowman said in a statement. "Ultimately, the takeaway they're left with is, 'This could all end at any time, so instead of moaning about things, I'm going to make the most of it.'"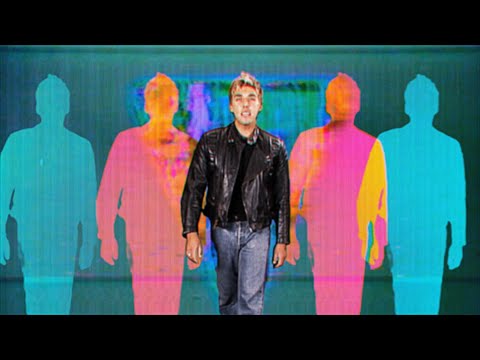 Bad Suns explores a new sonic era with the 2022 album, 'Apocalypse Whenever'
With tracks like "When The World Was Mine" and "Heaven is a Place in My Head" earning millions of Spotify plays, this album proves to already be a favorite among fans and critics. Even with some tracks exploring different genres, Bad Suns stays true to their iconic upbeat, electrifying, "summer-y" vibe.
Sure, Apocalypse Whenever is a transition away from the "Cardiac Arrest" era. With such an authentic sound throughout their entire discography, Bad Suns keeps fans coming back, excited for more.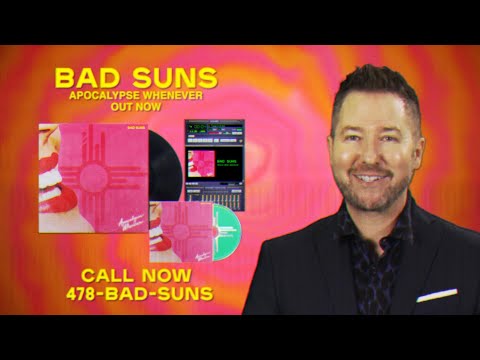 'Bad Suns' debuted the 'Life Was Easier When I Only Cared About Me' lyric video
Apocalypse Whenever is a departure for the California-based group regarding their visual themes. That's mainly reflected on the band's social media accounts, now filled with hues of magenta and neon yellow.
The "Life Was Easier When I Only Cared About Me" lyric video featured bodacious 80s colors and graphics, personalized with the Bad Suns logo and some half-hearted lipsyncing from Bowman. With Bowman sporting a black leather jacket, some fans noted how "spot on" this outfit was.
"One of my favorite songs y'all have made. I've loved being able to see y'all evolve since the beginning," one YouTube comment said. Another fan wrote, "Bad Suns is one of the few bands that preserves its originality. Many bands during transition lose their originality. This song needs more views and recognition due to its indie nature."
Music by Bad Suns is available on most major streaming platforms. The band also embarks on their Apocalypse Whenever tour during 2022, with more information available on the band's website. 
Source: Read Full Article