It was a whirlwind romance between songstress Ariana Grande and rapper Mac Miller. The duo, who had built a friendship since 2012, went public with their romantic relationship in 2016. All seemed well between the pair, who had gone through up and downs in the public eye until they announced their breakup.
In 2017, Miller was by Grande's side when 22 of her concert attendees were killed during a terrorist attack in Manchester, England. Likewise, Grande was by her former love's side as he struggled with addiction and staying sober. Unfortunately, their relationship ran its course, and the duo parted ways in May 2018.
Fans didn't take the news of the breakup well, and Grande had to clap back at one of Miller's fans who accused her of abandoning the rapper during his time of need. The pint-sized singer tweeted quite a gem on women in toxic relationships. Despite their breakup, you'll never believe the plea the "No Tears Left To Cry" singer asked of Miller (page 6).
Friends first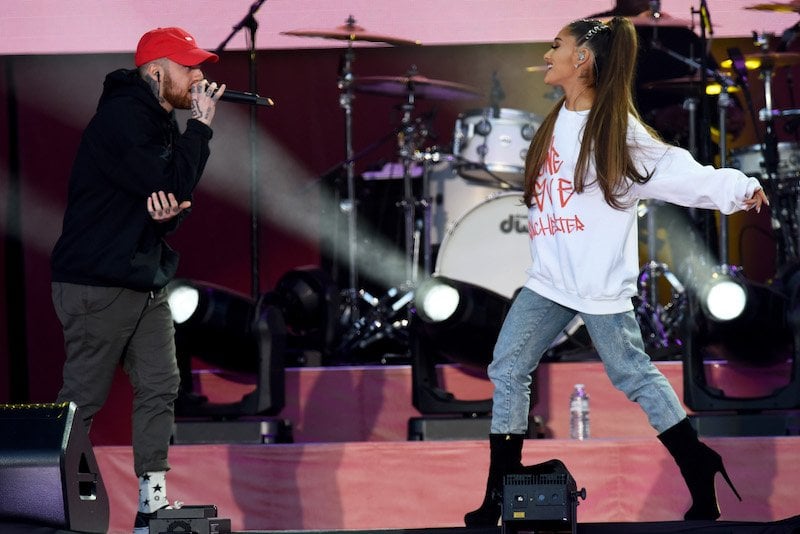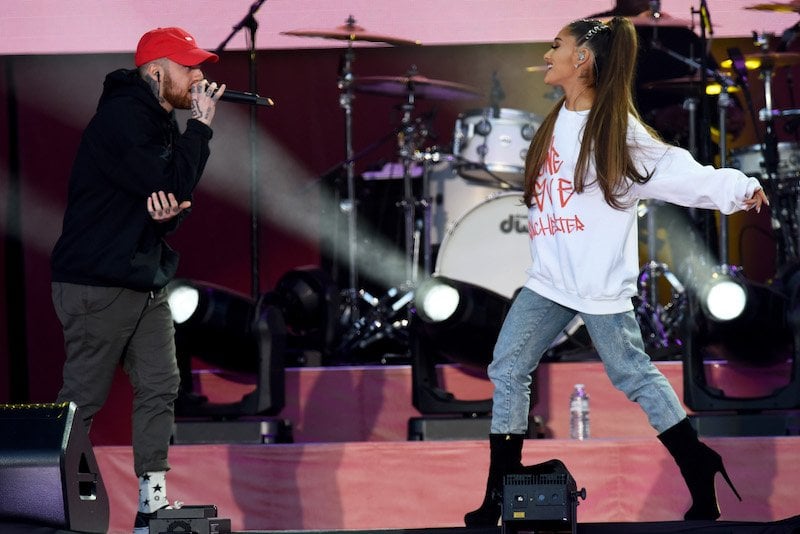 The two are close friends. | Getty Images/Dave Hogan for One Love Manchester
Long before they were a couple, Miller and Grande were two peas in a pod. In fact, they met in 2012 after Miller tweeted at Grande asking if she would want to do a duet together. The pair were besties after that. In 2016, just after they started dating, Miller talked about how they connected as a couple.
He told People, "I wrote that love song before I saw her. We're very good friends first and foremost. We made ["My Favorite Part"] and started becoming close again. It's very dope, and I like how that worked out. We hung out for a long time, and everything just happened organically. We love making music together — we do that always. But she's my best friend in the world."
Next: Anchoring one another
Happy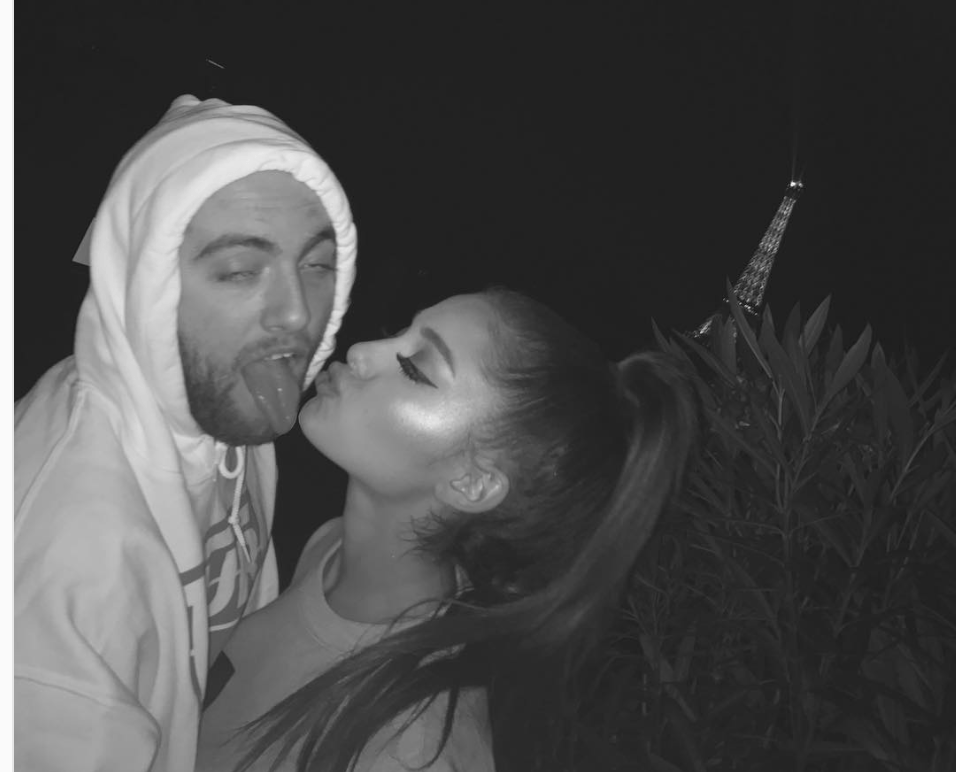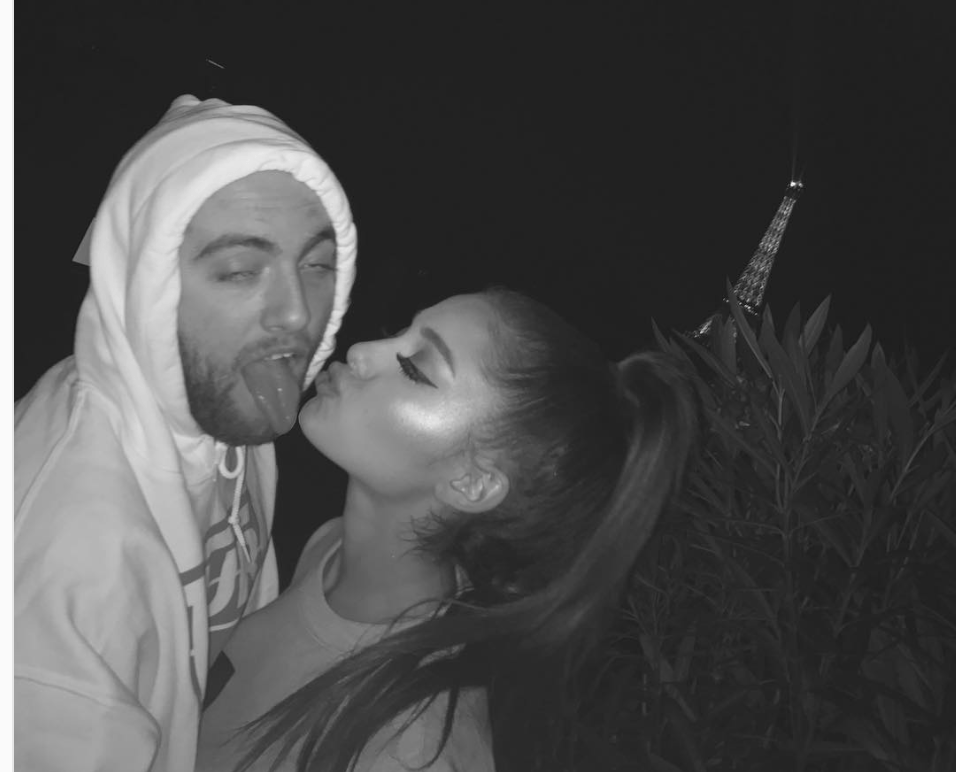 Mac Miller shared this photo in happier times. | Mac Miller via Instagram
The pair went through quite a few trials and tribulations. After the horrendous attack at Grande's Manchester concert, Miller canceled some of his own tour dates to stay by Grande's side in the weeks afterward. When she returned to Manchester a month later for a benefit concert for the victims of the attack, Miller supported the singer by joining her on stage to perform, "The Way."
In celebration of Grande's birthday in June 2017, Miller wrote on Instagram, "Happy Birthday to this adorable pure soul who has reminded me what being happy feels like. Thank you for loving me so good. I think it's supposed to be "so well" but I don't care. I love you and can't wait for all of the adventures."
Next: The couple's final outing 
A final Coachella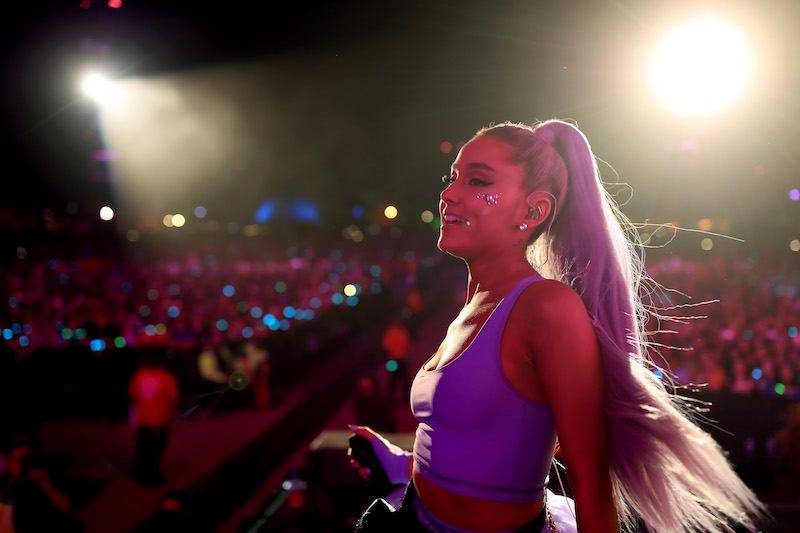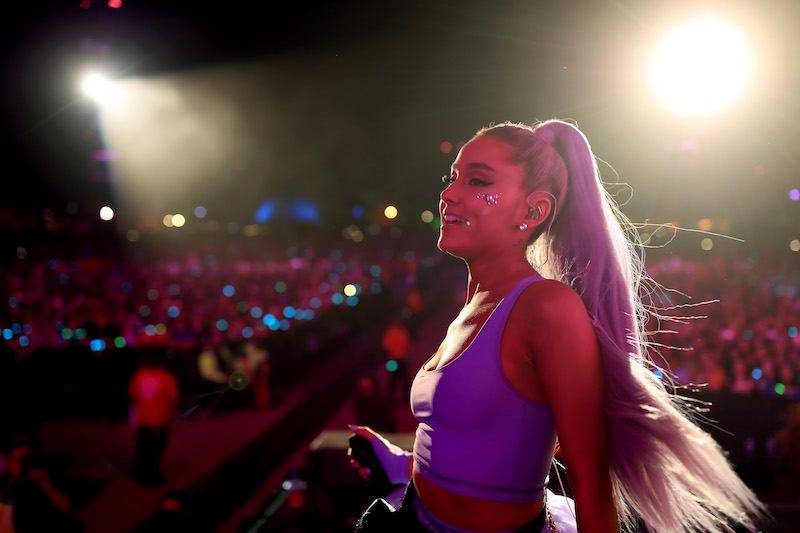 Ariana Grande's performance at Coachella was one of their last public outings as a couple. | Christopher Polk/Getty Images for Coachella
Coachella 2018 marked a triumphant return to the stage for Grande ,who debuted her new single, "No Tears Left to Cry." Miller was right by her side when she took to the stage to perform the song at the music festival, and the pair were spotted kissing and hugging all throughout the festival.
Miller tweeted of his then-girlfriend's new single, "Very proud of this girl right here. Welcome back. We missed you. One of a kind."
Unfortunately, Grande's return to the stage also marked the end of their relationship. A source told TMZ, "Ariana had tried to keep him straight, but things started to unravel last year … and they ended things right after Coachella."
Next: Grande has a deep love and respect for Miller.
A bittersweet separation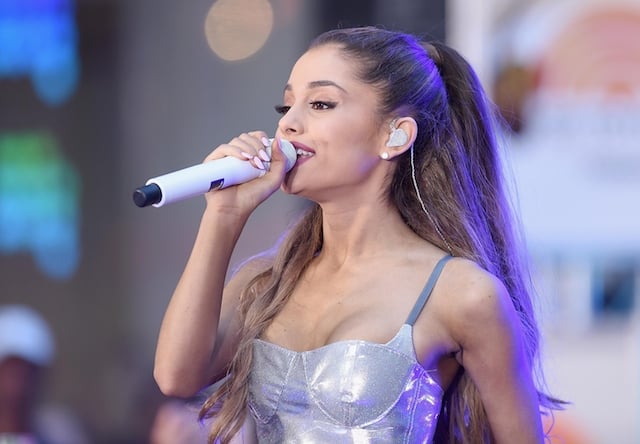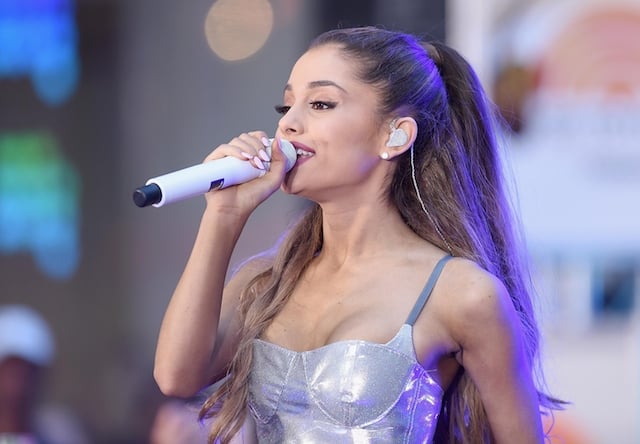 Ariana Grande maintained they were still friends after their split. | Jamie McCarthy / Getty Images
After TMZ reported that the couple, who had been together for almost two years, had parted ways, the "Be Free" singer addressed the news herself on her Instagram stories.
She wrote, "This is one of my best friends in the whole world and favorite people on the planet. I respect and adore him endlessly and am grateful to have him in my life in any form, at all times regardless of how our relationship changes or what the universe holds for each of us! Unconditional love is not selfish. It is wanting the best for someone even if at the moment, it's not you."
Next: The rapper's struggle with drugs and alcohol.
A stunning arrest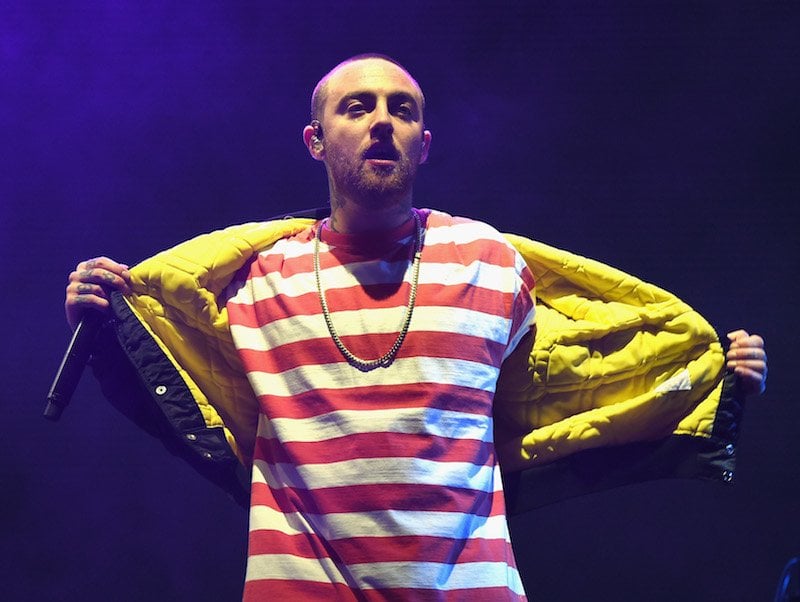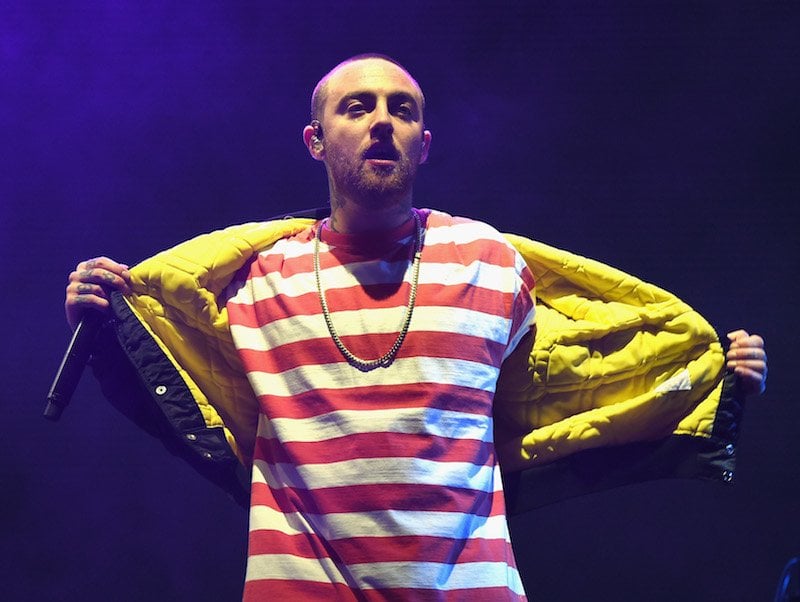 The rapper was arrested. | Kevin Winter/Getty Images
In mid-May 2018 just a few days after news of Miller and Grande's breakup went public, the "Dang!" rapper was arrested for drunk driving and a hit-and-run after crashing his Mercedes G-Wagon. He was twice the legal limit at the time.
According to TMZ, the crash was so forceful that the airbags in the car deployed. After the accident, Grande tweeted, "Pls take care of yourself."
Next: Grande's bold declaration.
A word from Grande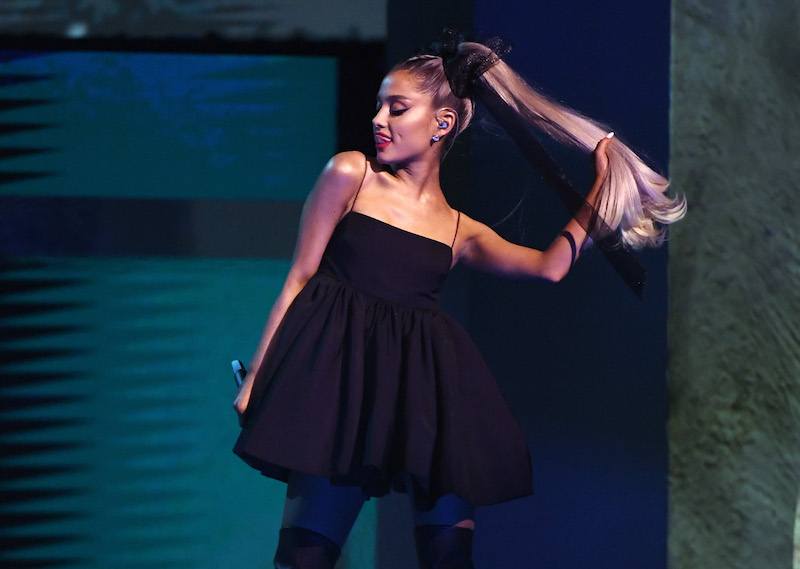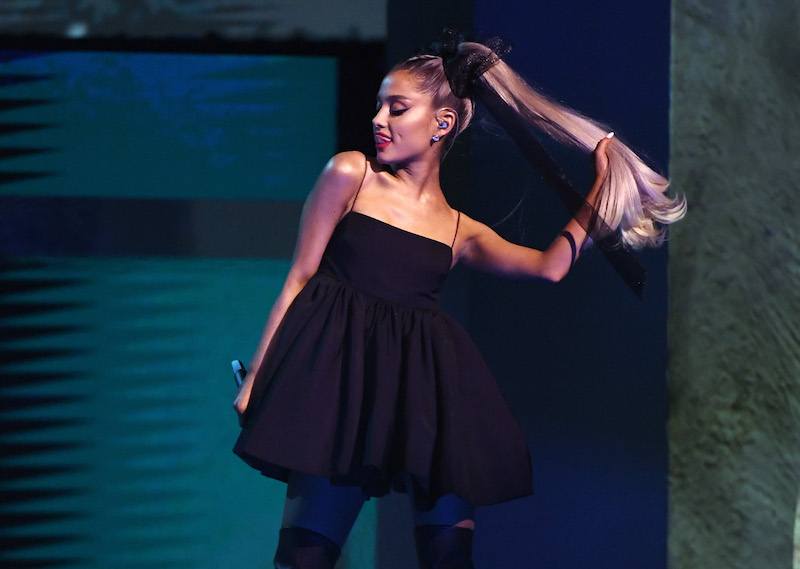 She clapped back at one of her critics on Twitter. | Ethan Miller/Getty Images
The "Side To Side" singer has always been an outspoke voice for women, and she certainly wasn't going to stop when a troll tried to judge her for leaving Miller while he was struggling with sobriety. She quickly clapped back at the Twitter user with some on point words of wisdom.
She said,
How absurd that you minimize female self-respect and self-worth by saying someone should stay in a toxic relationship because he wrote an album about them, which btw isn't the case (just Cinderella is ab me). I am not a babysitter or a mother and no woman should feel that they need to be. I have cared for him and tried to support his sobriety and prayed for his balance for years (and always will of course) but shaming/blaming women for a man's inability to keep his shit together is a very major problem. Let's please stop doing that.
Grande added that she still cares deeply for Miller and will continue to pray for him and other women who may be in similar situations.
Next: An apology
Lesson learned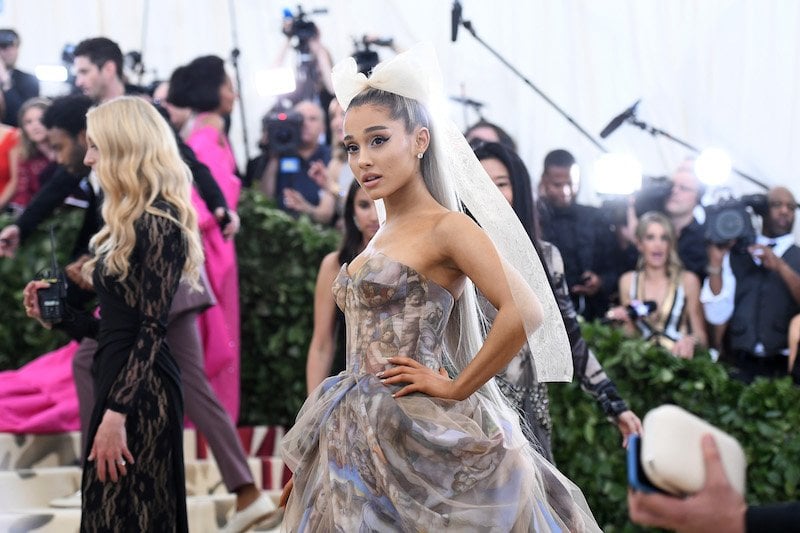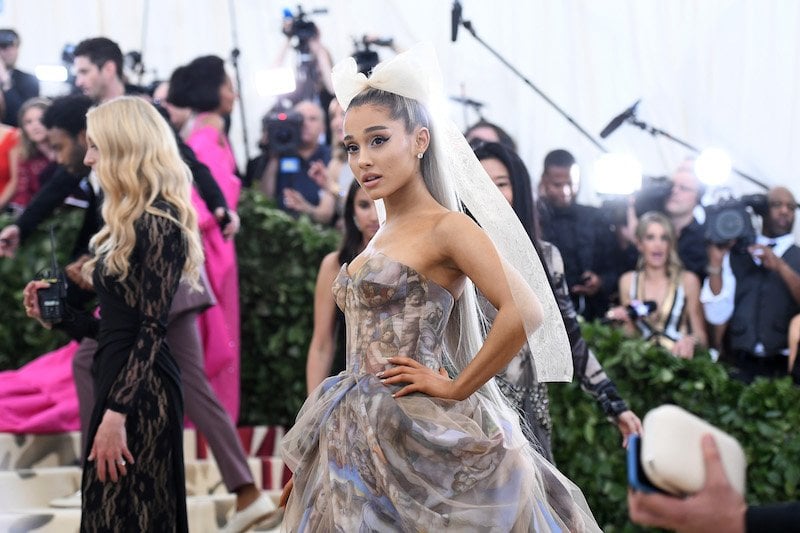 The Twitter follower later apologized. | Noam Galai/Getty Images for New York Magazine
Though it rarely happens on the internet, the Twitter user heard Grande's words loud and clear, and he took the time to reevaluate himself and apologize for his rude words. He said,
My sincerest apologizes Ariana. "First and foremost I know nothing about your relationship and the heartache that you both feel. Second, I in no way think you are the cause of Mac's shortcomings we all have our demons to keep at bay, and I truly worry about his well being as a fan so I am sorry to minimize any of that or make it seem like a breakup is a justifiable cause to go off the deep end. Finally, I had no idea that this would go viral and get treated like a story on TMZ. It truly doesn't go as deep as you're implying and I truly hope that you and Mac get back to living your best lives as soon as possible. I am very sorry I hurt you, and I'm sorry you feel like my tweet stigmatizes women for ending toxic relationships, that wasn't my intention at all.
Since Grande is super mature and classy, she responded by saying, "Thank you for hearing me, I appreciate your response v much.  sending u love."
Follow Aramide on Twitter @midnightrami.
Check out The Cheat Sheet on Facebook!
Source: Read Full Article