Megan Thee Stallion is having a great first Grammys.
After picking up awards for Best New Artist and Best Rap Performance, the rapper performed a memorable set of "Savage" and "WAP."
First, Megan performed "Savage" in a sheer bedazzled bodysuit on an old Hollywood-esque set, an homage to classic Marilyn Monroe films like Gentlemen Prefer Blondes and Some Like It Hot. She kicked off the performance descending from a grand staircase wearing a dramatic cape and headwear made of white feathers.
Next up were trippy visuals and some larger-than-life props for her duet with Cardi B on "WAP."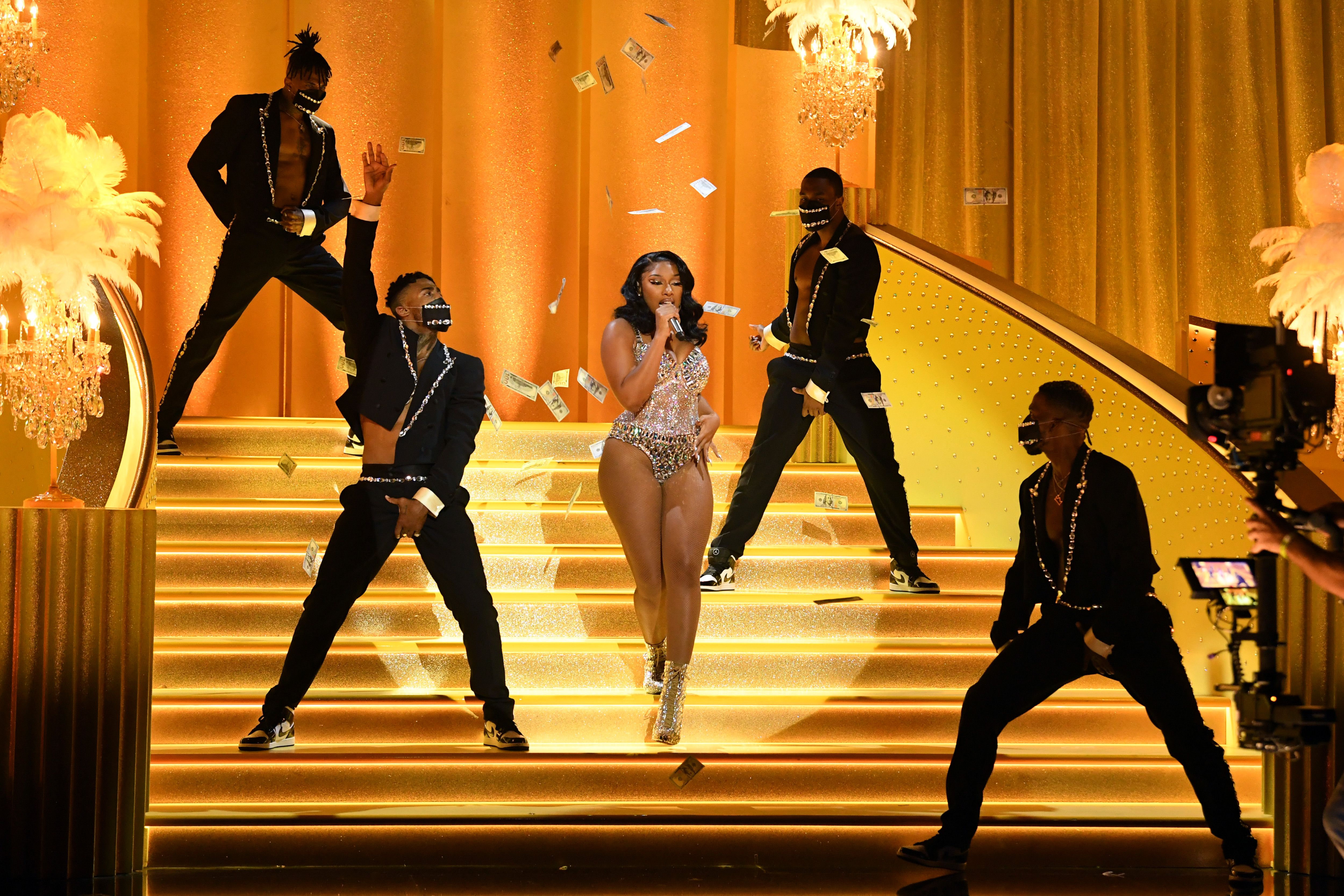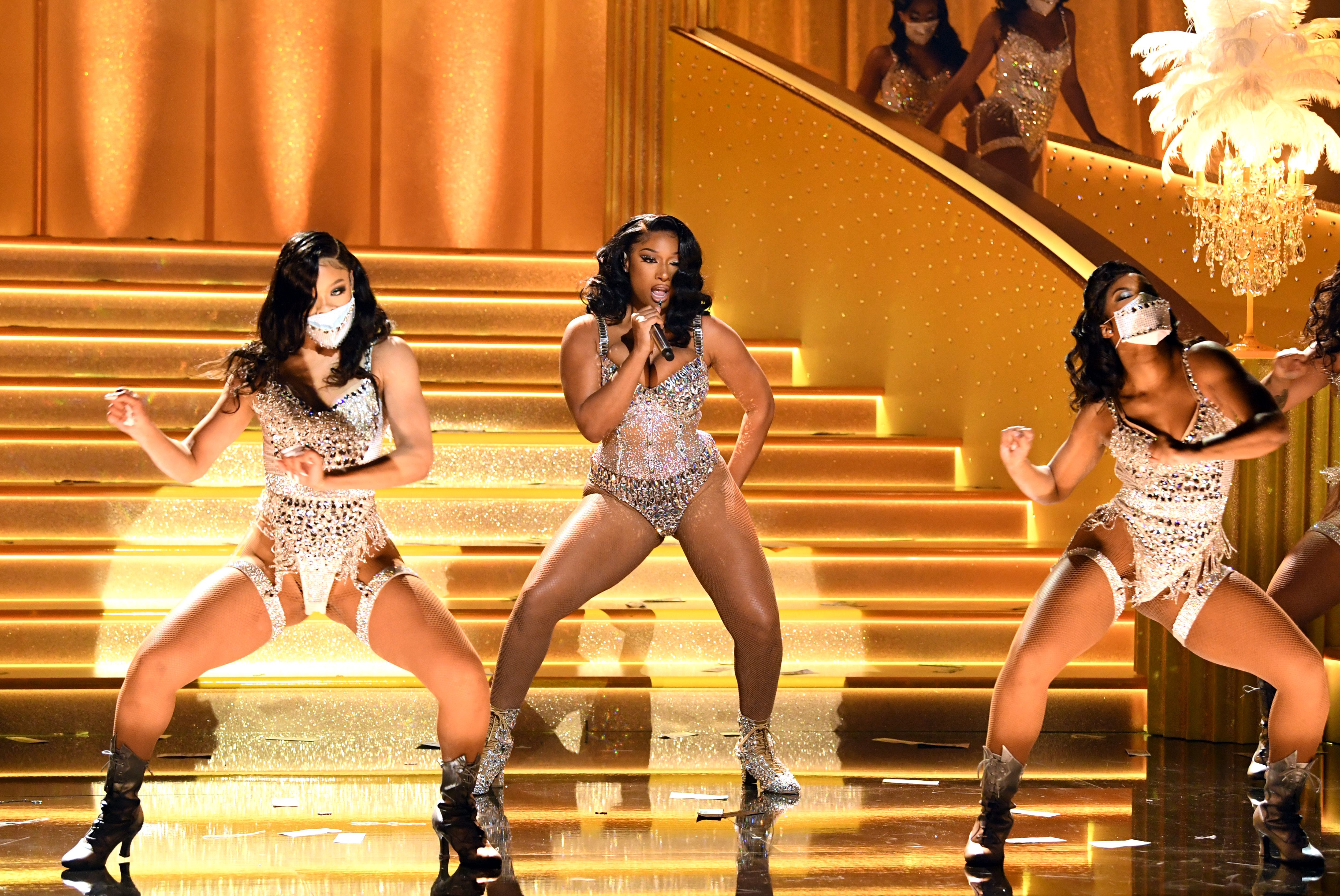 The mood flipped from classic to futuristic. Cardi B emerged in metallic body armor. Megan, too, got an outfit change, swapping her glitter suit for another metallic bodice.
Giant props included a huge lucite platform heel (the heel doubled as a pole for Cardi to dance on) and a colossal bed.
Source: Read Full Article