David Bowie and Mick Jagger were friends no matter what it seemed. They made music together and didn't mind when one (mostly Bowie) copied the other in their separate careers. In the music business, that means something.
David Bowie said Mick Jagger didn't want to be in the same room as him and even think about his new ideas
During an interview with Playboy in the late 1970s, Bowie admitted that he wasn't an original thinker. In fact, Bowie revealed that he was a bit of a thief regarding ideas.
"More like a tasteful thief," Bowie said. "The only art I'll ever study is stuff that I can steal from. I do think that my plagiarism is effective. Why does an artist create, anyway? The way I see it, if you're an inventor, you invent something that you hope people can use. I want art to be just as practical.
"Art can be a political reference, a sexual force, any force that you want, but it should be usable. What the hell do artists want? Museum pieces? The more I get ripped off, the more flattered I get. But I've caused a lot of discontent, because I've expressed my admiration for other artists by saying, 'Yes, I'll use that,' or, 'Yes, I took this from him and this from her.'
Some of that discontent came from Jagger too. He felt he couldn't even think about new ideas around Bowie. "Mick Jagger, for example, is scared to walk into the same room as me even thinking any new idea. He knows I'll snatch it," Bowie said.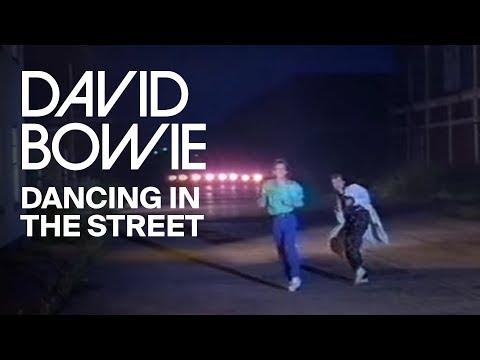 Bowie used the same artist who did the cover of a The Rolling Stones album for 'Diamond Dogs'
During that same interview, Playboy asked Bowie if it was true that he used the same artist who did the cover art for a Rolling Stones album. Jagger told Bowie he was hiring French artist Guy Peellaert for a Rolling Stones album jacket. Then, Bowie immediately hired Peellaert for his album, Diamond Dogs, right after.
"Mick was silly," Bowie replied. "I mean, he should never have shown me anything new. I went over to his house and he had all these Guy Peellaert pictures around and said, 'What do you think of this guy?'" Bowie told Jagger he thought Peellaert was incredible.
"So I immediately phoned him up," Bowie continued. "Mick's learned now, as I've said. He will never do that again. You've got to be a bastard in this business."
However, Bowie told Interview in 1995, "I need friction. Also, I adore a sense of competition. I really like to see or hear somebody's work and say, 'I can top that.' It makes me work in a far grittier, more muscular way."
If Bowie liked a sense of competition, why did he copy off all his friends and fellow artists?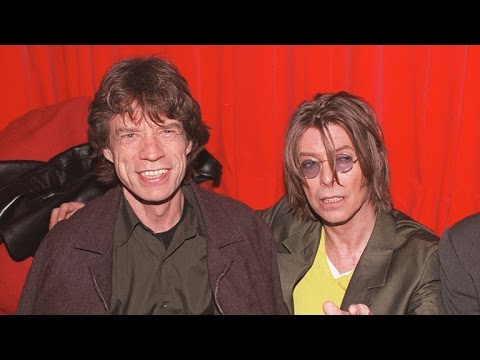 Jagger said that Bowie's 'Jean Genie' sounded like a Rolling Stones song
Even though Bowie and Jagger loved hanging out together, Jagger definitely knew Bowie could copy him and The Rolling Stones.
Shortly after Bowie died in 2016, Jagger told Rolling Stone that he thought Bowie's "Jean Genie" sounded a lot like a Rolling Stones song. However, he didn't seem too annoyed by it. "I can't remember how I met David — which is weird — but we used to hang out in London a lot in the early days of the Seventies; we were at a lot of parties together," Jagger said.
"He would come around my house and play me all his music — I remember him playing me different mixes of 'Jean Genie,' which was really kind of Stones-y, in a way. That's what I enjoyed: watching him develop as an artist."
However Jagger felt about Bowie's thievery, we know that both artists enjoyed their friendship together. They even got to put their minds together and record "Dancing in the Streets." Although, it was probably a relief for Jagger when Bowie reinvented himself into someone who couldn't possibly care what The Rolling Stones were doing.
Source: Read Full Article