Like most people, David Bowie had a childhood dream, and it involved a saxophone. However, instead of shooting for the stars and wanting to be his idols, an eight-year-old Bowie would have settled for being one of his idol's backing musicians, at least initially. Either way, Bowie would be a part of music somehow, no matter where he was on that stage. He knew he had to start somewhere.
David Bowie wanted to be Little Richard's saxophone player
Bowie was a very practical kid. He knew what he wanted to do with his life at a young age and had it all mapped out. To get to where he wanted to be, which was "the greatest rock star in England," Bowie had to start small. He knew it wasn't realistic to think he'd become the next Elvis at the drop of a hat.
So, he planned to become the backing musician for some of his idols to get his foot in the door.
"I had a plan from when I was eight," Bowie told Interview in 1990. "My father brought home all these American records, 45s with no centers. And he said, 'Go on, you can take your pick.' I said, 'I'll just take a few out.' There was this one by Little Richard, and that was it. I was sold.
"When I heard that, I thought, God, I want to do that. Actually, my ambition at eight or nine years old was to be one of Little Richard's sax players, and that's when I got my first saxophone, a Selmer. It was a strange Bakelite material—that creamy plastic with all the gold keys on it. I had to get a job as a butcher's delivery boy to start paying for it.
"At no point did I ever doubt I would be as near as anybody could be to England's Elvis Presley. Even from eight or nine years old, I thought, Well, I'll be the greatest rock star in England. I just made up my mind."
Bowie didn't become Little Richard's saxophone player, but he did use the instrument to his advantage.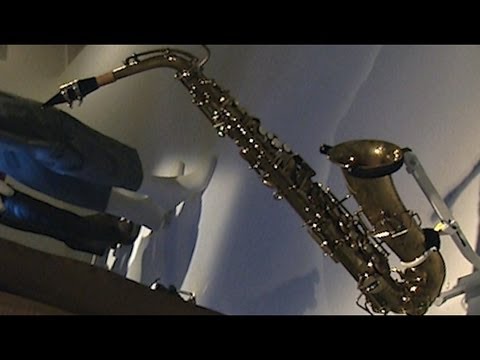 Bowie received his first saxophone at age 14
Contrary to what Bowie told Interview, many outlets write that he received his first saxophone at age 14. The video above says he persuaded his father to buy him a Grafton saxophone in 1961, but Bowie Bible writes that his father gave it to him for Christmas that year.
"It was at Furlongs I got my first real taste of how things could be," Bowie told The Times (per Bowie Bible) in 2007. "Furlongs was owned and run by the pipe-smoking Vic Furlong, an intense man in his forties who was the perpetual jazzer/college type. New Orleans was his thing.
"Furlongs was the record shop. For absolute integrity and a huge stock of jazz, r&b and pure blues, there was nowhere else like it until London itself.
"It was here that the power of recorded music struck home. I don't mean it was where I discovered music, (I had already discovered that power through Little Richard and Elvis) no, it was more how those bits of black plastic could affect other people's behaviour."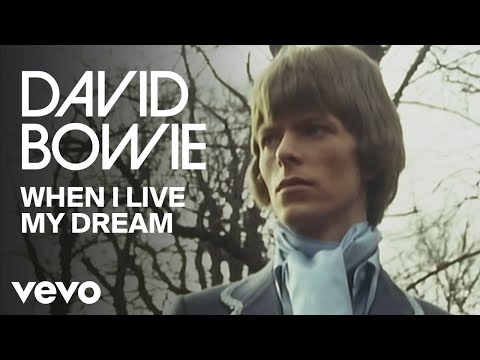 He joined his first band as a saxophone player
Bowie's Grafton broke after only a month. So, he asked his father for a new one. His father bought him a tenor made by Conn purchased from a music shop on London's Tottenham Court Road.
In 1962, Bowie started taking lessons from Ronnie Ross, a local tutor. In Alias David Bowie, Peter & Leni Gillman quote Ross saying, "He arrived highly motivated and was well prepared for the learning. He was quite shy, but he had a good sense of humour. He definitely showed an aptitude for music, and he was very interested in jazz.
"You notice when people work at things, because some people when they come back they give excuses, they've been busy. But he always came back and he'd done what I'd given him to do. He was a student and he wanted to learn."
Bowie's lessons ended when he joined the Konrads, his first band, later that year. During his time in the band, Bowie slowly made his way to the front of the stage, eventually becoming the group's singer. He told the band how to dress and took the reins as its leader.
So, Bowie's plan worked all along. Playing saxophone got him to the front and, eventually, to the top of the charts.
Source: Read Full Article