The 'Cool for the Summer' singer performed suggestive dance moves with a female dancer at BBC's 'Biggest Weekend' festival that was live-streamed online.
AceShowbiz –
BBC bosses have been hammered for appearing to apologise for airing Demi Lovato's same-sex dance routine during her Biggest Weekend festival performance at the weekend.
Demi Lovato gyrated suggestively with a female dancer as she performed her hit Cool For the Summer at the event on Sunday, May 27, and urged the crowd to "love who you want to love".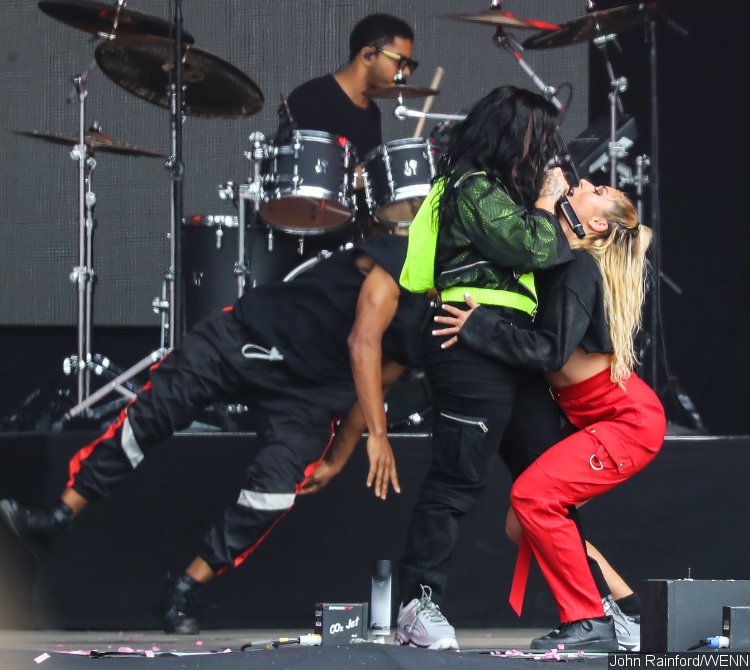 The note angered many Demi fans who were watching online and they took to social media to attack TV bosses.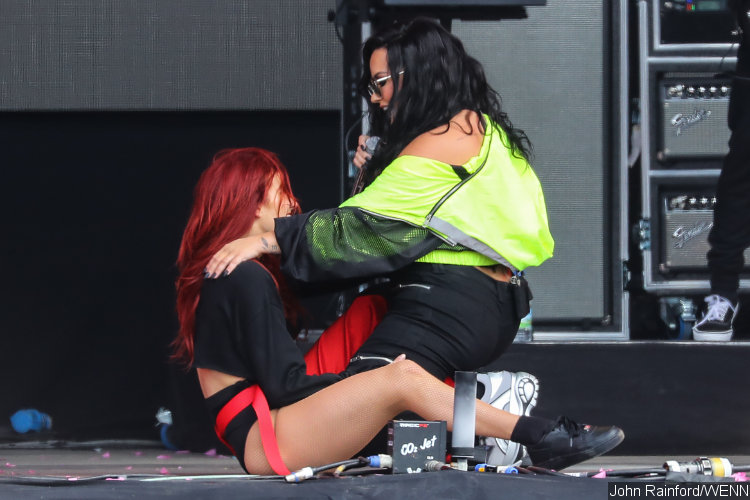 One wrote: "An apology was posted after Demi danced with a woman but why does it matter if she danced with a woman, you wouldn't apologise if she did the exact same thing with a man".
Another added: "An apology was posted on screen after Demi danced with a… ready for this… a girl!! How dare she dance with a girl".
However, in a statement to Metro, a BBC spokesman stated that the apology was put on screen because of foul language.
The note reads: "All artists are reminded not to use strong language at any point whilst on stage as their set will be broadcast live on the BBC and an apology slide was issued during the performance that was live-streamed online".
It's not the first time Demi's live antics have hit headlines this year – she wrapped up the U.S. leg of her Tell Me You Love Me World Tour by performing a racy bed sequence with support act Kehlani, who surprised Lovato by appearing onstage.
Video footage posted online by fans showed Kehlani jumping onto the bed while Demi was facing away from her and sliding her hands around Demi's shoulders from behind, and when Demi looked around and smiled, Kehlani goes in for a smooch.
After locking lips, the pals laughed and shared a cuddle before Demi stepped things up a notch by pushing Kehlani down on the bed and straddling her.
Source: Read Full Article