Britney Spears' conservatorship has been led by her father, Jamie Spears, since it began back in 2008. At the time, Britney was struggling in her personal life, and needed help keeping her life in check, according to The New York Times. There was no one better for the job than Britney's own father, who would undoubtedly have his daughter's best interests in mind at all times, right? Well, that's basically what everyone thought. However, over the years, things have greatly soured between Britney and her father, and she has spoken out about it — on record.
On June 23, during a virtual court appearance, Britney told the judge overseeing her case that her father "loved to control" her. She recalled one time specifically when Jamie said that she was going to have to go to rehab — and that she'd be paying $60,000 for the program. "I cried on the phone for an hour and he loved every minute of it. The control he had over someone as powerful as me as he loved to control to hurt his own daughter and 100,000%. He loved it," she said (via CNN).
In a piece for The New Yorker, journalists Ronan Farrow and Jia Tolentino spoke with former Spears family friend Jacqueline Butcher about the Britney's life and the conservatorship. What she recalled about Jamie Spears only adds more layers to this unfolding case. Keep reading to find out what Butcher said.
Britney Spears' father used to say one thing in particular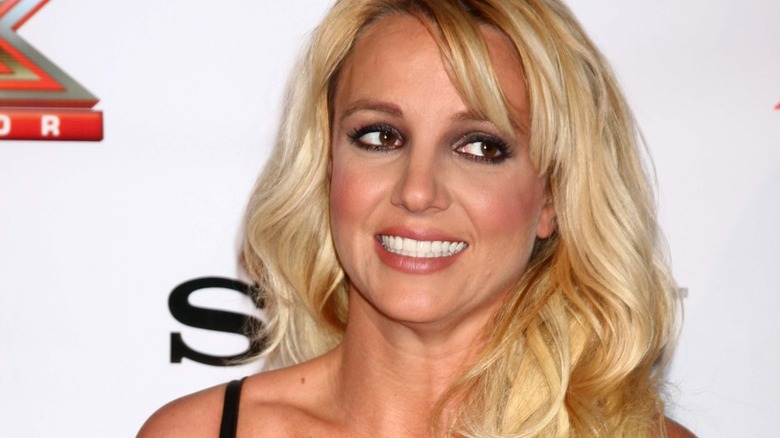 Jacqueline Butcher told Ronan Farrow and Jia Tolentino that she deeply regrets supporting Britney Spears' conservatorship more than a decade ago. When the court proceedings surrounding the start of the conservatorship took place, Butcher was on-hand to give a testimony. "At the time, I thought we were helping. And I wasn't, and I helped a corrupt family seize all this control," she said (via The New Yorker). Sometime after Jamie Spears was appointed his daughter's conservator, Butcher recalls him shouting four words: "I am Britney Spears." Jamie did not just say this once, however. According to Butcher, this is a phrase that he would say from time to time. The phrase seems to speak to the aforementioned "control" that Britney claims her father "loved."
"It's been a long time since I've owned my money, and it's my wish, my dream for all of this to end without being tested again. It makes no sense whatsoever for the state of California to sit back and literally watch me with their own two eyes make a living for so many people…and be told I'm not good enough. But I'm great at what I do. And I do not need people to control what I do and it's enough, it makes no sense at all," Britney told Judge Brenda Penny on June 23 (via CNN). 
Britney also made it quite clear that she is ready for the control to end, and many feel she deserves it. Because she? Is Britney Spears.
Source: Read Full Article