If there was any doubt before, it is now official: Drake is the king of streaming music.
Replay
When his 25-track new album, Scorpion, was released Friday, it immediately shattered one-day streaming records at the major services.
In its first 24 hours, the album had 170 million streams on Apple Music around the world. On Spotify, where at one point the album was being listened to 10 million times an hour, it logged at least 132 million streams globally, according to unofficial tallies. (Spotify declined to provide specific numbers.)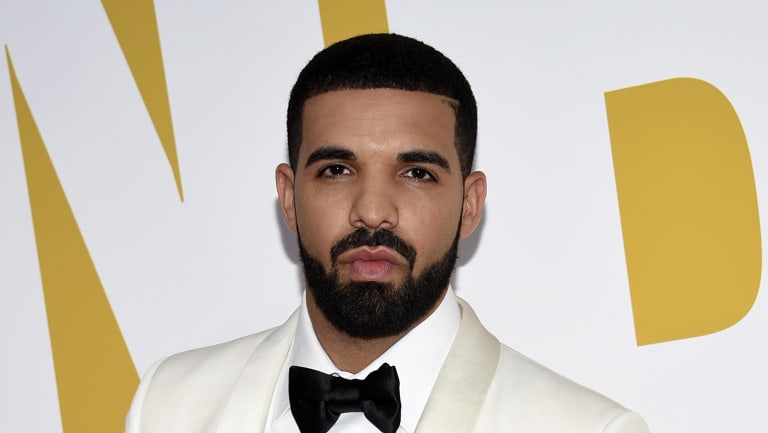 Drake's new album Scorpion has smashed streaming records
Through Sunday, Scorpion had a total of 435 million streams, according to Billboard. That beat the previous weekly streaming record, held by Post Malone with 431 million, in just three days.
The promotion for Scorpion shows just how intensely the streaming services will compete for the clicks of a major event record.
Apple, which has had a close association with Drake for years, put Siri to work with a list of his nicknames. Spotify made Drake the face of dozens of playlists — even some that contained no Drake songs. His full coronation on the charts will not come until next week, when his totals are computed.
Both Billboard's current chart and Australia's ARIA charts, the No. 1 album is Panic! at the Disco's Pray for the Wicked.
In the wake of rapper XXXTentacion's death, his album ? continued to dominate streaming services (at least until Scorpion came around), and the album is currently sitting in second place on the ARIA charts.
Source: Read Full Article