Hailie Scott Mathers opened up about her current life, as well as her relationship with her father—famous rapper Eminem.
Her dad and her mom live their lives under the spotlight, but Hailie managed to stay hidden from it until she created her Instagram account in 2016. In a recent interview with The Daily Mail, the 22-year-old just recently studied Psychology at Michigan State University. The only biological child of the 45-year-old rapper and his ex-wife Kim Scott kept her private life as private as possible. She only revealed that she has been dating fellow MSU student Evan McClintock for more than two years. Her boyfriend lives near  her humble four-bedroom house. Evan is a fan of Eminem and it was confirmed that Hailie's father is very supportive of their relationship. Hailie regularly visits her mother, who is now raising her half-siblings.
Couldn't have asked for a better 21st birthday celebration (or a better guy to have by my side)
A post shared by Hailie Scott (@hailiescott1) on
Hailie looks a lot like her famous father, and that's a good thing as the daughter of the rapper revealed they are "very close." When asked who the most influential people in her life were back in high school, Hailie mentioned both her mom and dad. "My mother and father because they have pushed me to be the person I am and have given me all the support to achieve what I have," Hailie said. Eminem told The Rolling Stone back in 2011 that the key of good parenting, even after a divorce, is not to miss a single milestone in the child's life. "Not missing things. If there's anything important going on, regardless of what it is, I'm there," the rapper said.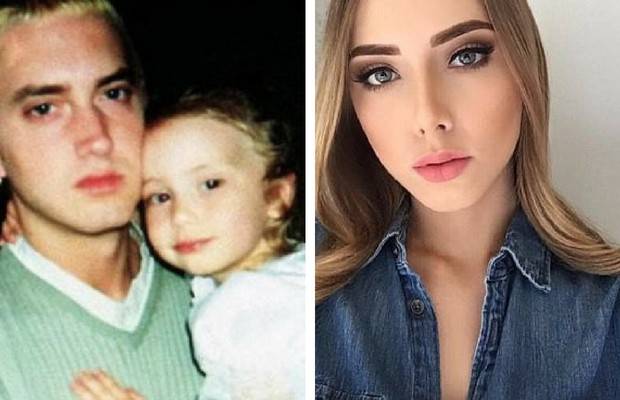 The rapper's and his high school sweetheart's daughter is hoping to become a famous "influencer" after receiving offers from major brands. Unlike her father, Hailie showed no interest in the music industry. She is more into developing a career in the beauty world. She showcased her makeup skills on social media and has been asked to do some glamorous photo shoots for various brands. Her skills, along with her beautiful features and incredibly fit body guarantee her a promising career. Opportunities started coming to her after she created her social media account, but the 22-year-old still wasn't sure if she's ready for the limelight yet.
happy early birthday to me
A post shared by Hailie Scott (@hailiescott1) on
Marshall Bruce Mathers III (Eminem's real name) apologized to his daughter for exposing her to the media when she didn't ask for it. The rapper wrote many songs about his daughter. He even had her voice featured on some of his previous tracks such as Just The Two Of Us and My Dad's Gone Crazy. On his recent album Revival, he dedicated the song Castle to her. "I've said your name but always tried to hide your face. This game is crazy, I wanted to claim my love for you, but dang I never knew it'd be like this, if I did I wouldn't have done it." He admitted that he was scared that his daughter is being punished because her dad made mistakes in letting the public know of her.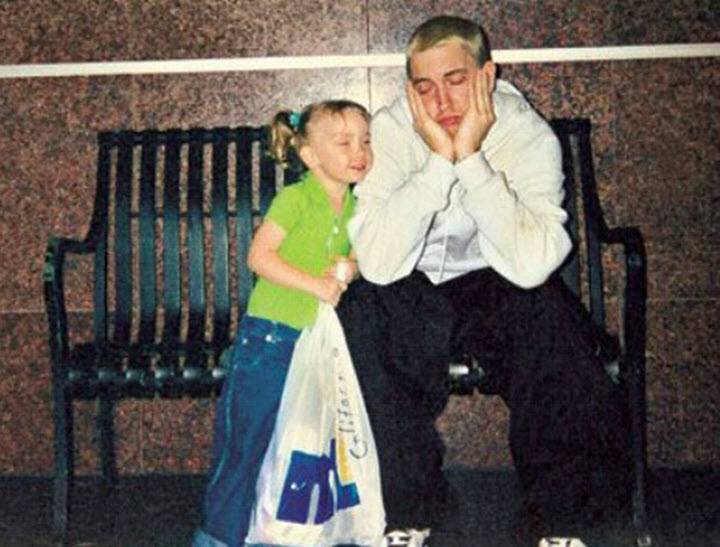 Hailie has shared some photos of her private life to her social media account. It seems like the girl is testing the waters of becoming a public figure. Becoming a famous influencer will strip away her chance to live life in privacy, and she is learning how to adapt slowly. What we know for sure is no matter what happens, her parent has her back.
Source: Read Full Article