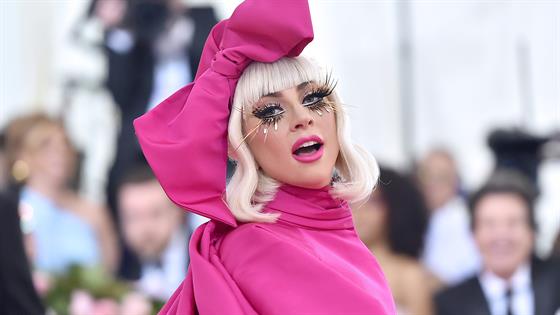 Sometimes, all it takes to brighten your mood is the right song.
And these days, as we all continue to practice extreme social distancing in the effort to slow the spread of the global coronavirus pandemic, we can take all the mood brightening we can get. As such, we here at E! News have found us returning to music that's a surefire guarantee to turn our days around and help keep the anxious thoughts at bay.
Whether it's the complete discographies of our favorite pop divas or new releases from one of urbano latino's biggest superstars, these are the artist, albums and songs that we've kept on repeat while quarantining. And, considering there's a pretty good chance you might be looking for some tunes to help you get through all the uncertainty, we thought we'd share our most played with you.
After all, in times like these, we've got to look out for one another.
So from us to you, the music that helps us get through anything. May it provide you even an ounce of the joy and comfort it's giving us right now.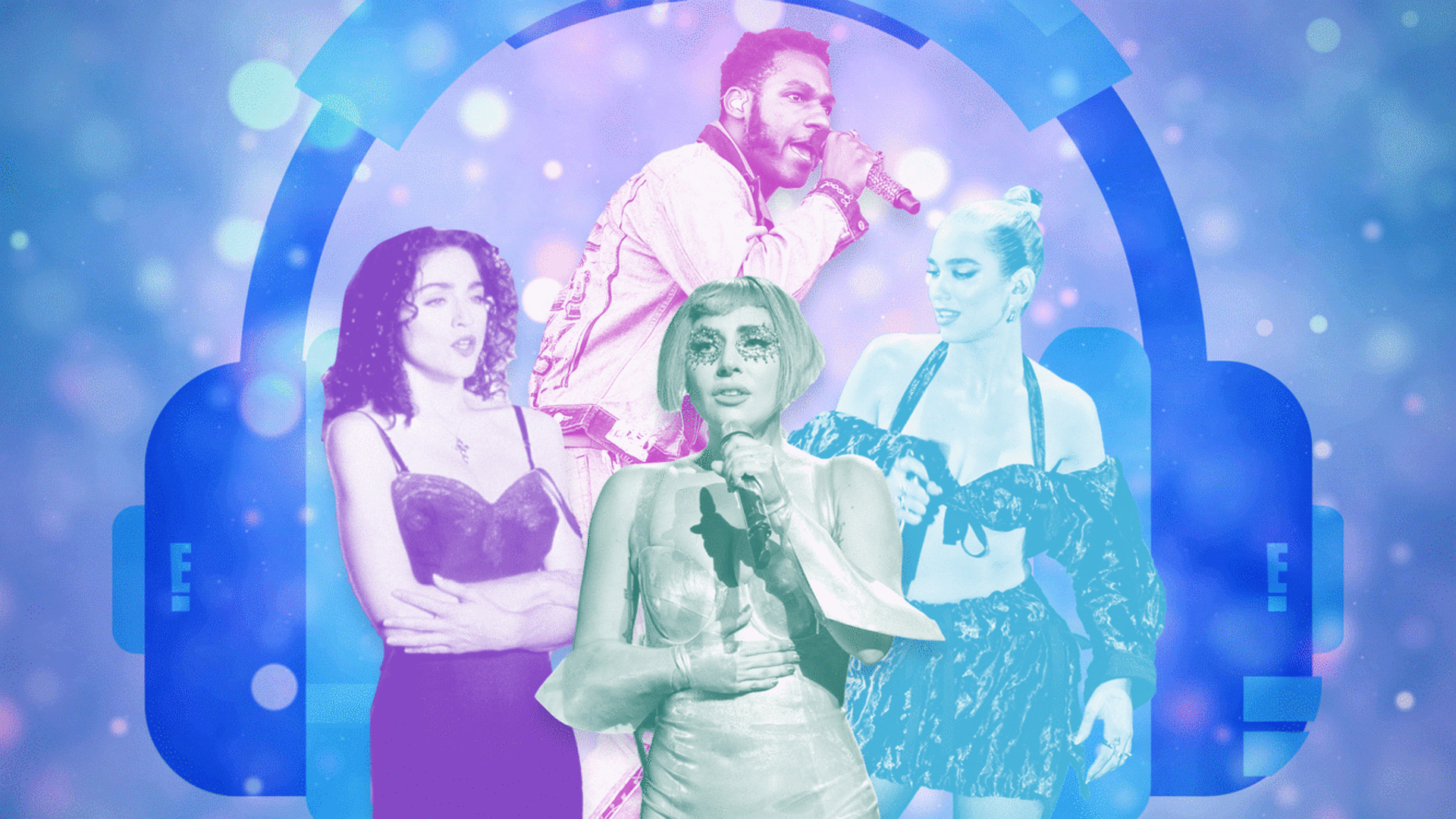 Shutterstock; Getty Images; Melissa Herwitt/E! Illustration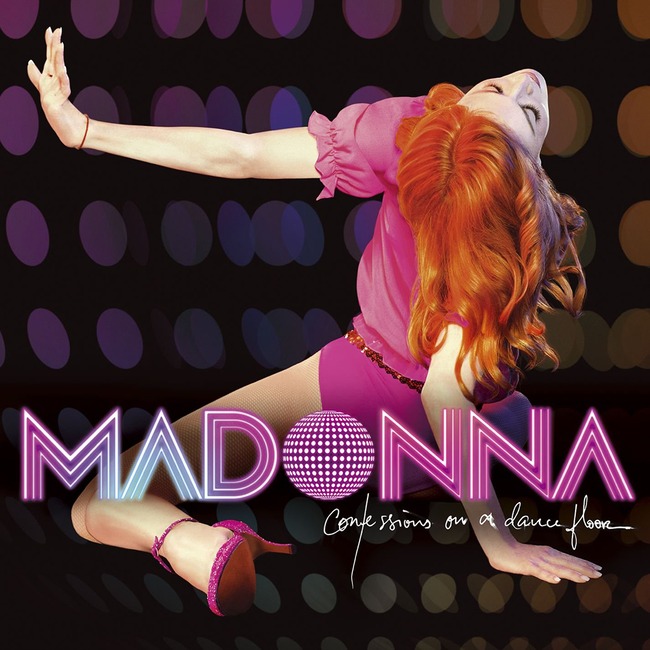 Warner Bros.
Madonna
Whether it's striking a pose to "Vogue," feeling her power during "Like a Prayer," or getting lost in the disco-club fantasia that is her excellent 2005 album Confessions on a Dance Floor, I've found myself turning, repeatedly, to the complete discography of the original Material Girl during this wild time. Things may remain uncertain, but they always feel a little better with Madge in my ear. — Billy Nilles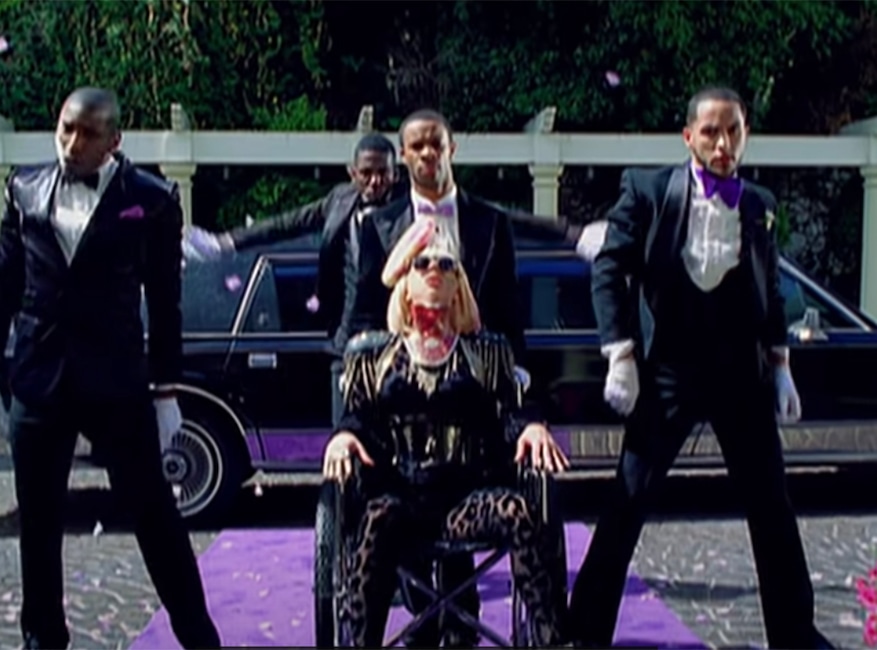 YouTube
Lady Gaga
While we're currently not in a world where there can be 100 people in a room, it still just takes one to lift my mood, and that person is L. Gaga. Whether it's reliving the nostalgic memories of dancing with friends to her hits from The Fame or looking forward to her upcoming Chromatica (and who isn't, after the earworm that is "Stupid Love"), Lady Gaga's upbeat discography feels like a direct challenge to the current doom and gloom and keeps me comforted during these times. — Kelsey Klemme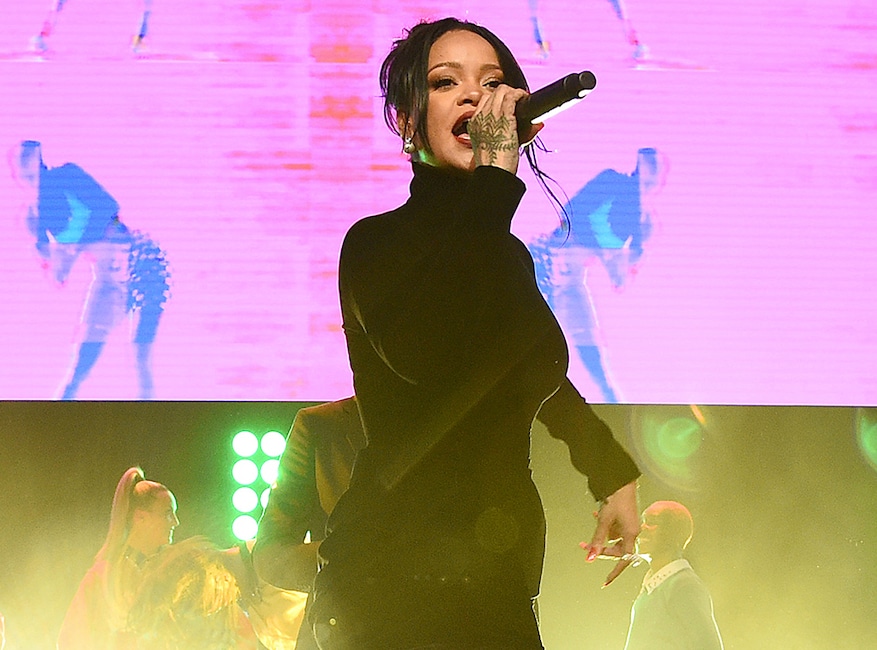 Dimitrios Kambouris/Getty Images for Diamond Ball
Rihanna
It's no wonder why fans are always dying for new music from Rihanna. You could shuffle 50 Ri-Ri songs and every one would be a banger in its own unique and perfect way. From ballads like "Love on the Brain" that showcase her powerhouse vocals to dance club staples like "Umbrella," Rihanna can literally do no wrong and her gigantic catalog of hits really lifts my spirits during these scary times. I could listen to "You Da One," "What's My Name?" or "Diamonds" on repeat forever and not get bored [insert Rihanna wink GIF here]. — Brett Malec
Article continues below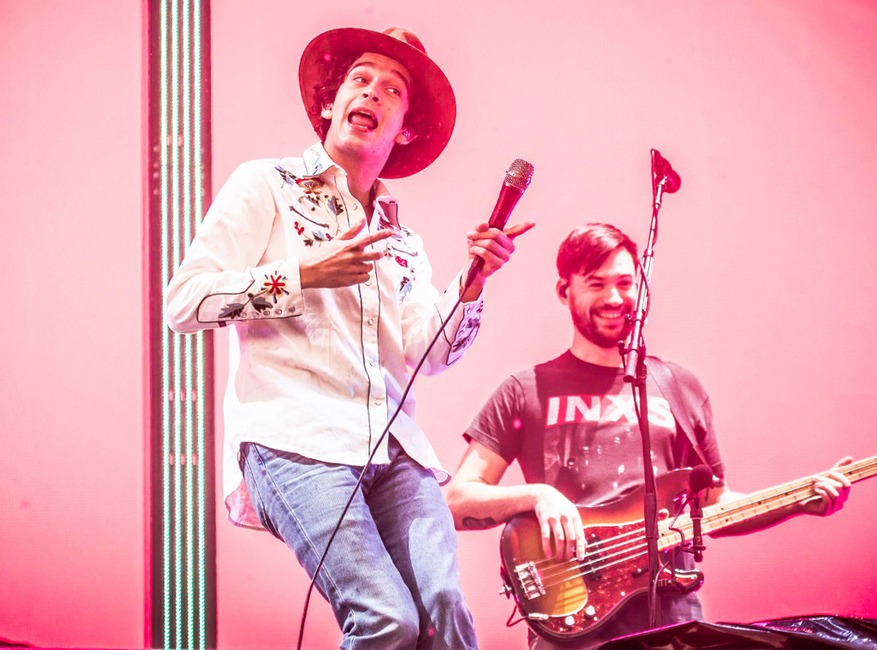 Roberto Finizio/Shutterstock
The 1975
This band has always been one of my favorites, but I've been listening pretty much non-stop while awaiting their new album, Notes on a Conditional Form. The singles they've rolled out so far are incredible, and while there may be similarities between songs like "The Birthday Party" and "People"—namely, frontman Matty Healy's introspective lyrics—a first-time listener might not even recognize that the tracks are by the same group. I love that. — Allison Crist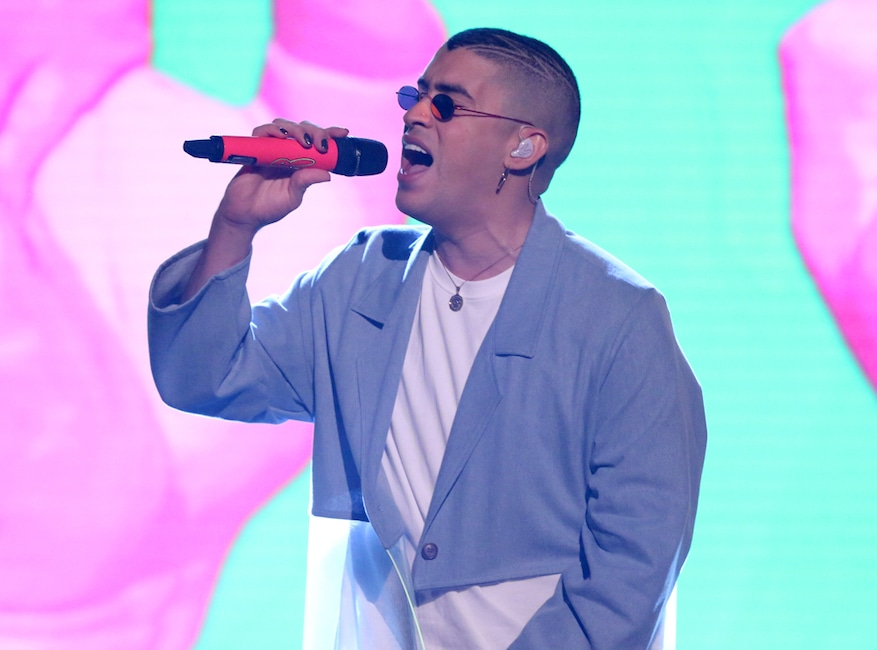 Andrew Lipovsky/NBC
Bad Bunny
No one gets me hyped like El Conejo Malo. When I need a little pick-me-up or just want to have a solo dance party in my living room, I play his two latest albums, YHLQMDLG and Las Que No Iban a Salir. Both are filled with lively and energetic tunes that are perfect for getting lit during quarantine. — Alyssa Morin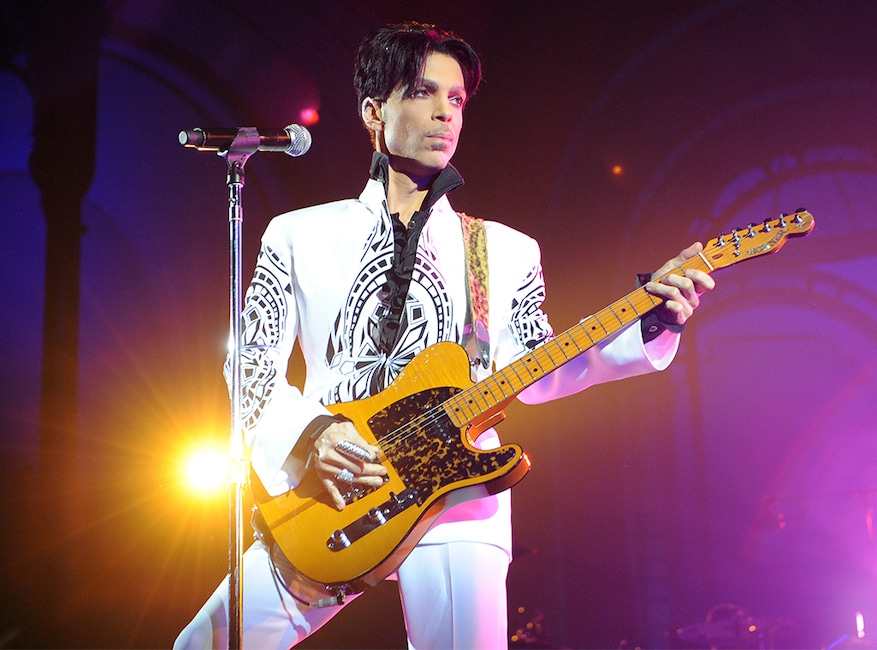 BERTRAND GUAY/AFP via Getty Images
Prince
I've been a Prince fan for most of my life and his music is what I turn to in the best and worst of times. All the hits are on repeat—"Let's Go Crazy," "1999," "Delirious" and so many more. I also love the lesser known singles: "Starfish and Coffee," "Endorphinemachine," "Around The World In A Day," "Glam Slam" and "She's Always In My Hair" (pro tip, also seek out the D'Angelo cover of this song). Whether I'm walking around my neighborhood or just chilling after a day of WFH, I can always count on Prince songs to make quarantine better. — Gina Sirico
Article continues below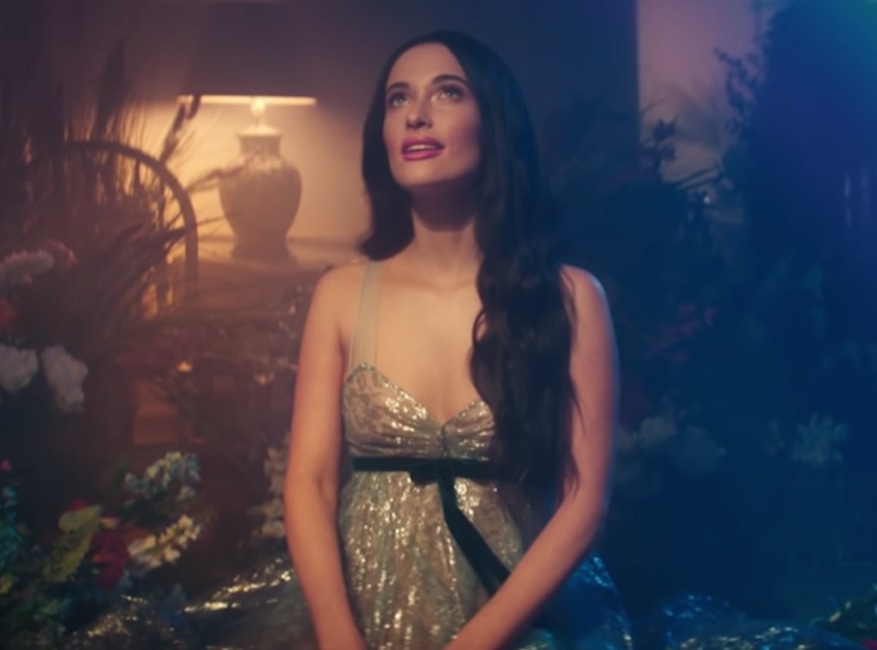 MCA Nashville
Kacey Musgraves
I am not a country person usually—and I know I am very late to jump on this train—but I am obsessed with "Rainbow" by Kacey Musgraves. The whole album (Golden Hour) is gold. But "Rainbow" is the sweetest song and always makes me smile (or cry, in a good way. We all need a good cry!). Thanks Kacey for brightening up this weird, dark time for me. — Alli Rosenbloom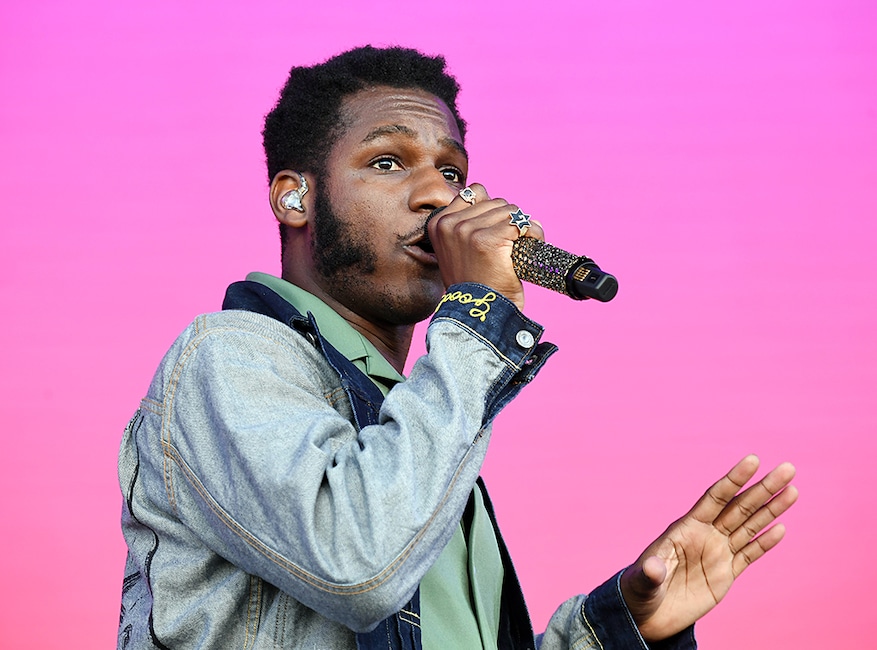 Jeff Kravitz/FilmMagic
Leon Bridges
His voice is a warm blanket or a cool breeze, it's always what you need in the moment. As someone who is social distancing solo, Leon has joined me on many walks, cooked with me and just kept me company, always smooth and comforting despite this rollercoaster ride of uncertainty we're all on right now. — Tierney Bricker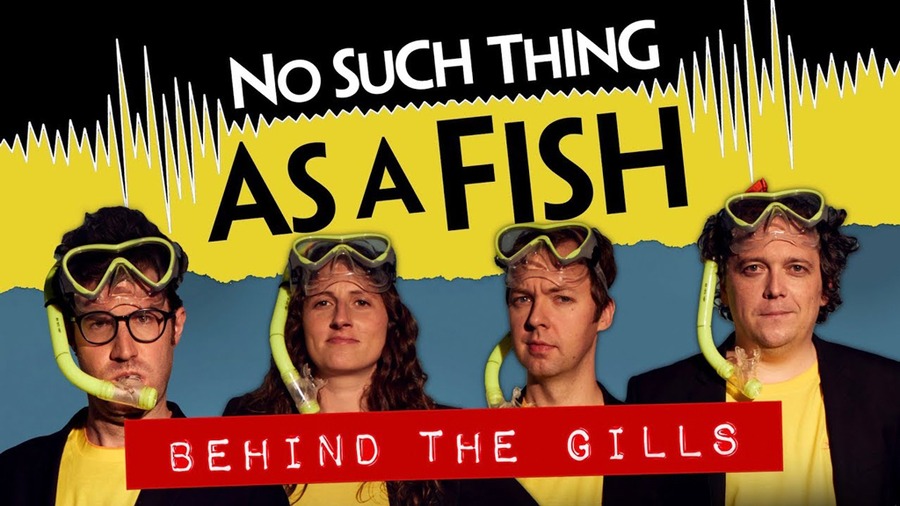 No Such Things As a Fish
No Such Thing As a Fish
I haven't been listening to music very much because I don't want to be alone with my own thoughts, so instead I've mostly been listening to podcasts. When I run out of my daily episodes, I go back into the archives of No Such Thing As a Fish. It's a podcast where four researchers from the British show QI just present random facts to each other, and then they all find related facts, and it's great to either zone out or zone in on. Highly recommend. — Lauren Piester
Article continues below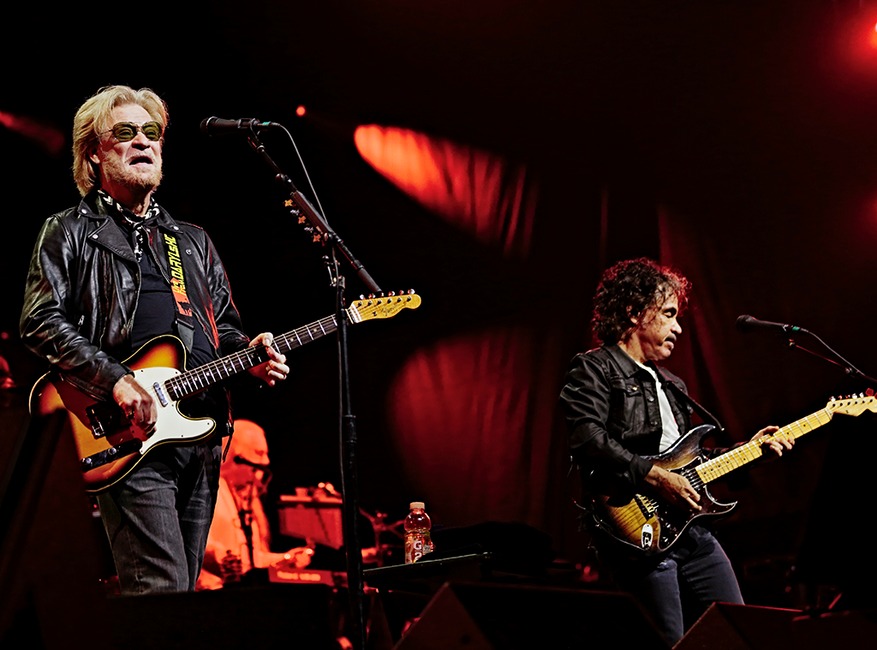 Peter Van Breukelen/Redferns/Getty Images
Hall & Oates
Lately, my go-to artist has been Hall & Oates. It seems that Daryl Hall and John Oates have a song for every mood I might be in. I've been particularly obsessed with "Out of Touch," which has been on-repeat during my morning jog cause it's the one song that makes me want to get up and move. – Cydney Contreras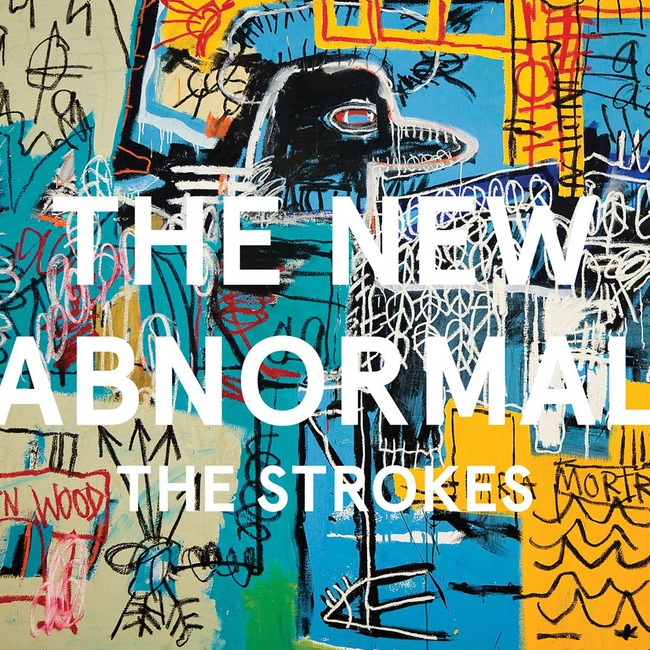 Cult/RCA
The Strokes
I have been a fan of these guys since middle school and finally, after seven years, they released a new album! I'm loving their latest record The New Abnormal. You can tell that, even though it all sounds new, they still keep up to their original sound. It makes me so happy after being a fan for so many years. I find myself listening to their entire discography over again. There's just something about listening to their old jams that make me feel really alive and reminds me of the times I would see them in concert! — Linda Tran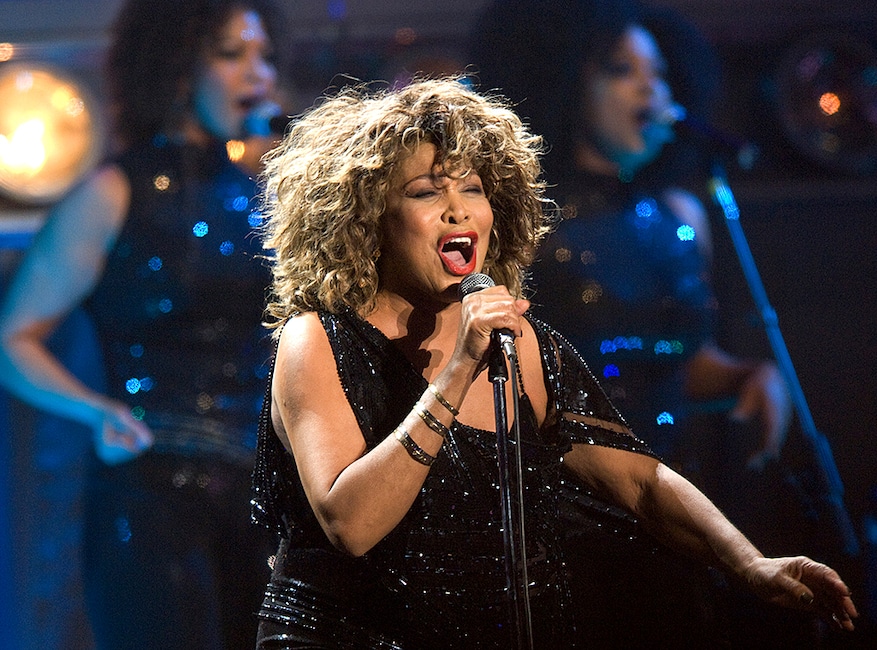 Rob Verhorst/Redferns
Tina Turner
The Tina Broadway musical was one of the last things I saw before everything was shut down, and since then I've had the iconic songs of Tina Turner bopping around my head. Listening to such familiar music is soothing, then when I get to the "Proud Mary" part of the playlist it's beyond energizing. By the time all this is over I'll probably have all the "Rolling on a river" choreography down. — Chris Harnick
Article continues below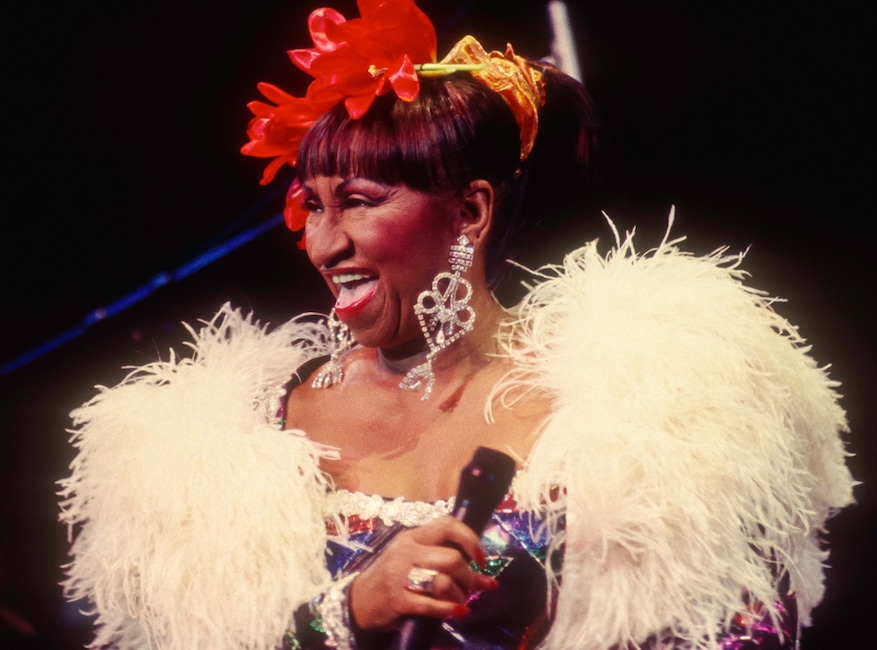 Jack Vartoogian/Getty Images
Classic Salsa Hits
This isn't a specific album or artist per se, but listening to classic salsa tunes like Héctor Lavoe's "Mi Gente" or Celia Cruz's "Químbara" is the perfect mood-booster. It's especially great to listen to when I'm working, cooking or cleaning. Every time I pop on a classic salsa hit, I find myself dancing and smiling. — Alyssa Morin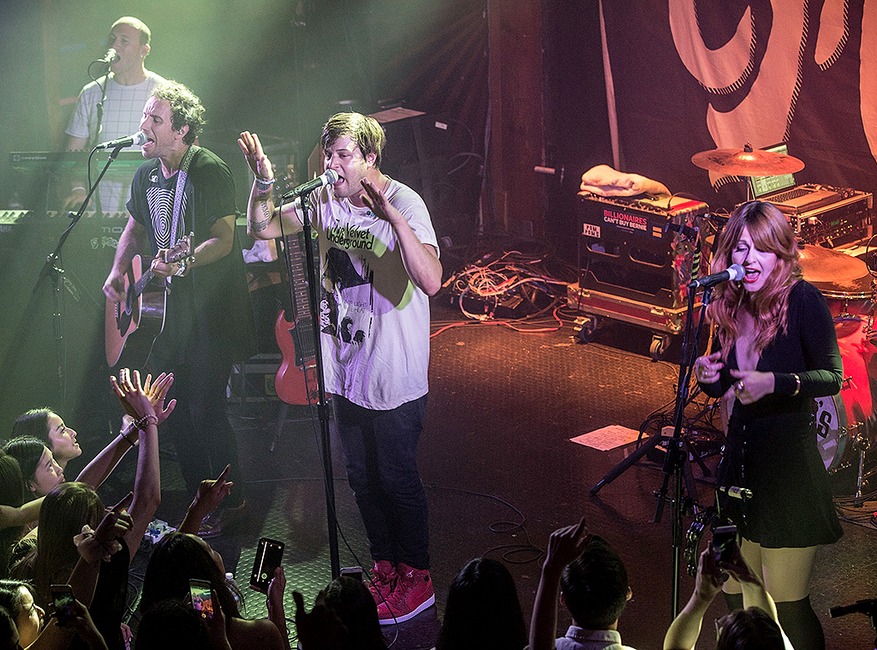 Harmony Gerber/Getty Images
"I Feel Good About This" by The Mowgli's
Some mornings you just need a bit of help from the moment you open your eyes. Let this song be the one to lift your mood. — Tierney Bricker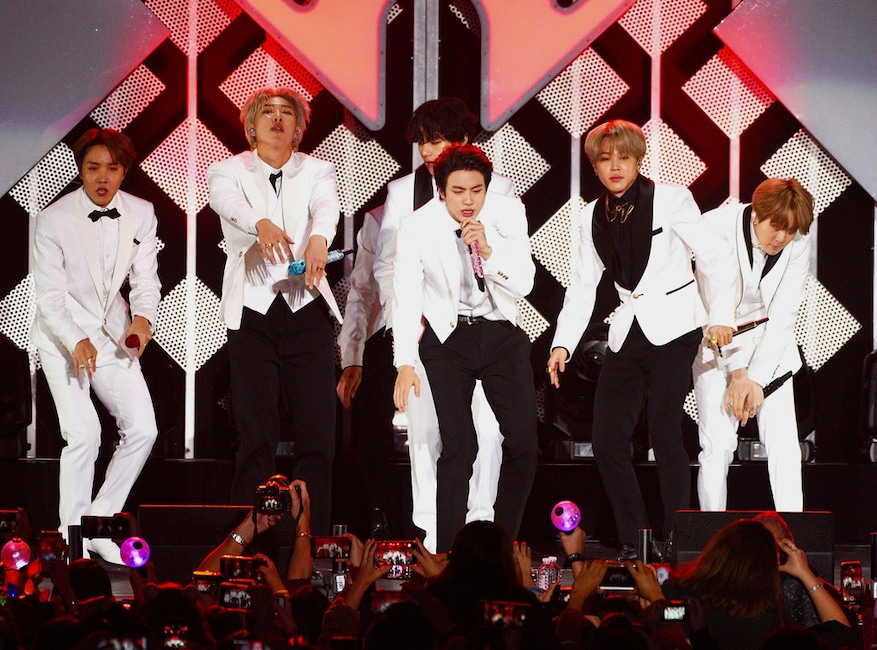 imageSPACE/Shutterstock
BTS
From the influence of my Korean drama addiction, it's lead me to listen to a lots of K-pop, especially BTS. Their songs instantly put me in a better mood, and watching their music videos inspires me to learn their choreography. They simply crush it in every video they have, but have you seen their moves in their "On" music video? Pure talent. Anything that gets me happy and moving in my apartment during quarantine is my go-to. — Linda Tran
Article continues below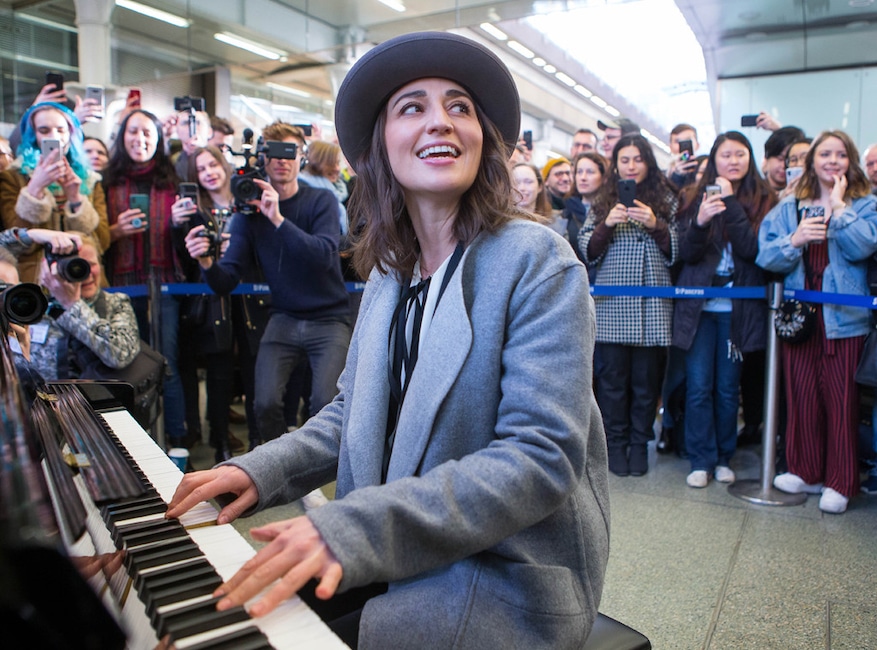 Shutterstock
Sara Bareilles
Without a doubt, the soothing sounds of Sara Bareilles have gotten me through self-isolation. Whether I'm belting "She Used to Be Mine" in the shower or forcing my cat into a "Love Song" dance party, Bareilles has been a constant in my home amid all of this. In times like these, we all need to be a little "Brave." — Alyssa Ray
I saw Waitress on Broadway three times (don't @ me) because the music penned by Sara Bareilles is simply stunning. Revisiting that feeling of seeing live theater with her album What's Inside: Songs From Waitress makes me happy, as does doing my best to get that emotional belt out for "She Used to Be Mine." The first lines from "Opening Up" also strike quite a chord for the coronavirus times:
"The day starts like the rest we've seen
Another carbon copy of an old routine
Days keep coming
One out, one in
They keep coming"
— Chris Harnick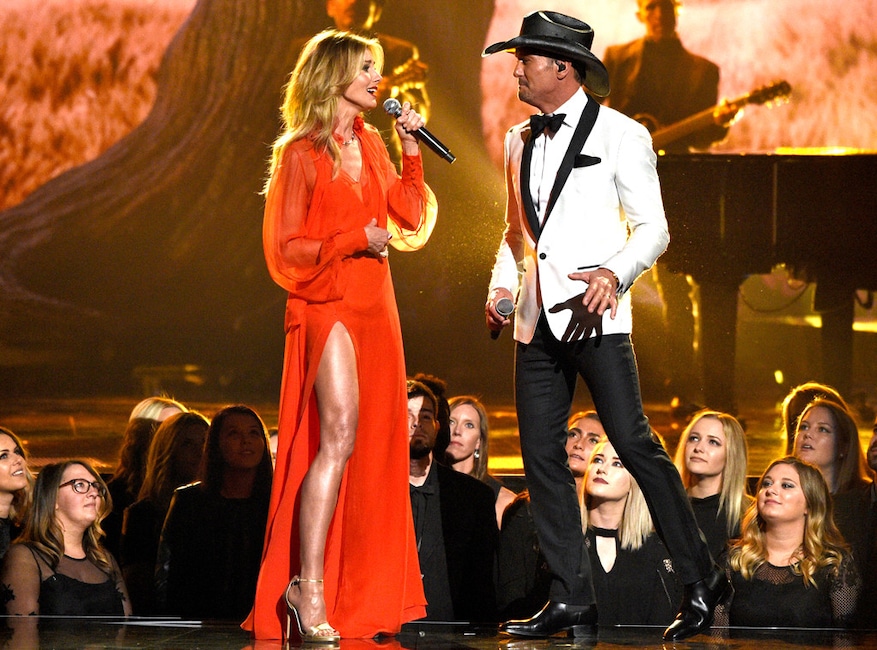 Chris Pizzello/Invision/AP
Tim McGraw
No matter what mood I'm feeling during quarantine, Tim always seems to have a country music song for me. "Southern Girl" and "I Like It, I Love It" give me hope for summer fun while "Humble and Kind" is a reminder of how to treat others during changing times. And yes, any duet with Faith Hill is a nice end of day treat. — Mike Vulpo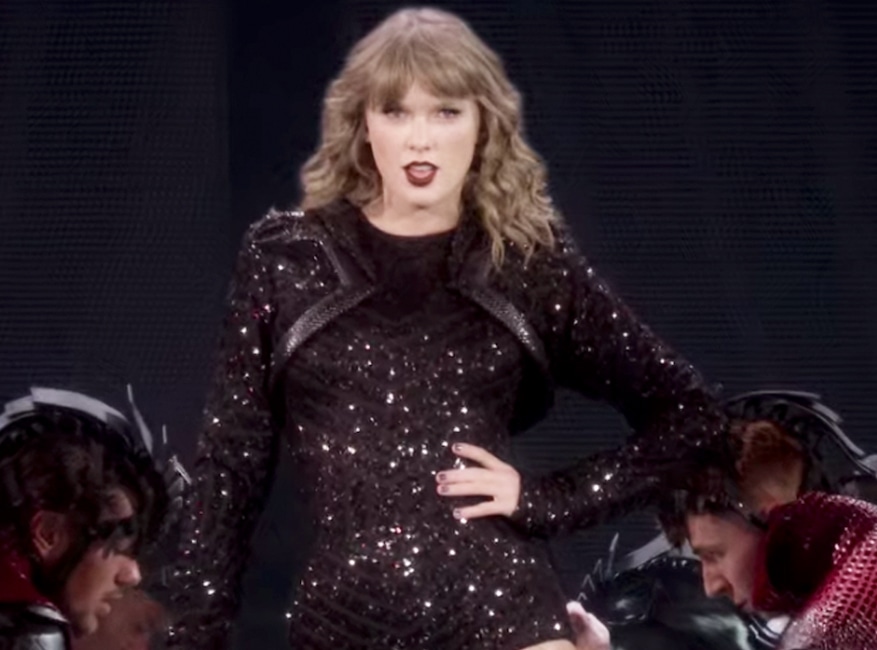 Netflix
Taylor Swift
As a major Swiftie, listening to Taylor Swift's music during this time has definitely been a source of comfort. Playing her music offers an escape, and of course reminds me to shake off any negative thoughts. There's nothing better than playing a song you love real loud and dancing around the room, especially during this difficult time. — Jessica Cohen
Article continues below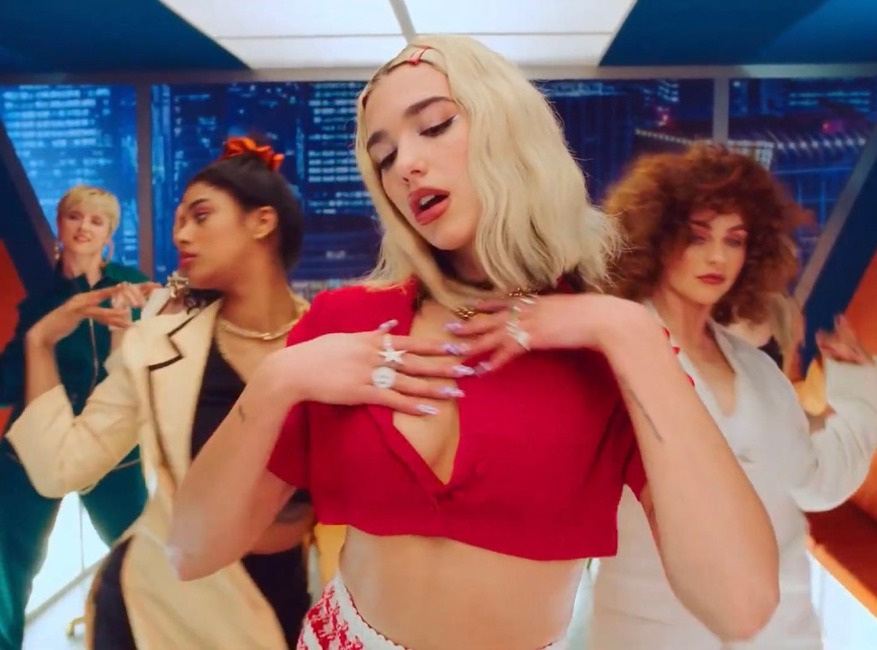 YouTube/Dua Lipa
Dua Lipa
Ever since Dua Lipa released her Future Nostalgia, it has become my social distancing soundtrack. Every song is uplifting and features an infectious beat that just makes you want to get up and dance, putting you in a great mood instantly. It's perfect for any social distancing situation: Working from home, breaking a sweat, organizing drawers, baking bread—you name it! — Emily Belfiore
I have been listening to Dua Lipa's new album and it's helping me get pumped up for the day. I also blast her album when I am trying to get a workout in at-home and it makes it more enjoyable. "Break My Heart" and "Don't Start Now" are sure to get you in a good headspace! — Amanda Williams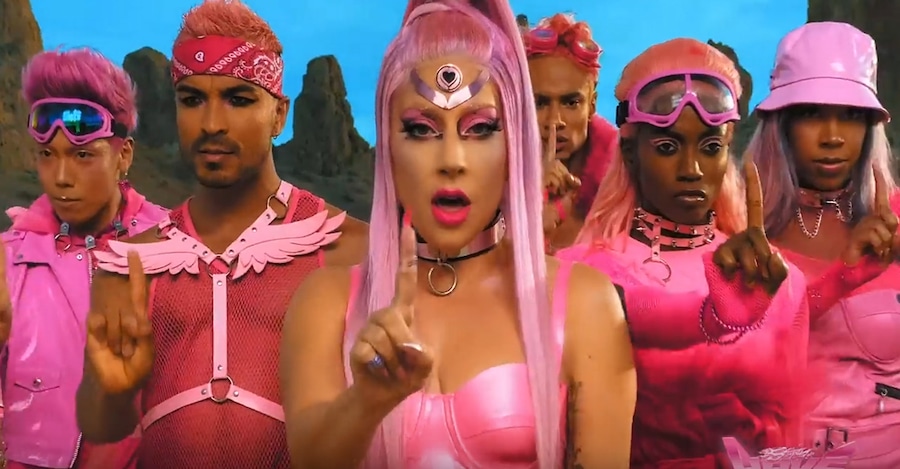 YouTube
"Stupid Love" by Lady Gaga
The last time I was able to dance in a dark, crowded, sweaty club with all my friends, we were losing our minds to Mother Monster's latest release, the lead single from her forthcoming album Chromatica. Little did we know what was in store for us. When I want to tap back into the innocence and joy of that moment, I turn the song on and turn it all the way up. It'll never beat the real thing, but it's as close as I can get. And for now, that'll have to do. — Billy Nilles
For the latest updates on the coronavirus pandemic and for tips on how to prevent the spread of COVID-19, please visit The Center for Disease Control and Prevention at https://www.cdc.gov.
Source: Read Full Article