"Tell me what you want, what you really really want!" After fans begged for a Spice Girls reunion, their wishes may finally be coming true.
According to TMZ, the group's recent London get together with their ex-manager Simon Fuller, creator of hit shows such as American Idol, was used for "rough planning" for future projects that involve all members, yes, you heard that right!
Mel B (Scary Spice), Melanie C (Sporty Spice), Gerri Halliwell (Ginger Spice), Emma Bunton (Baby Spice) and Victoria Beckham (Posh Spice) are kicking it back and making plans for world domination.
The proposed reunion tour will kick off in the United Kingdom before heading overseas to the United States. According to PEOPLE, the girls are not looking to start a Las Vegas Residency or create any new music, but have spoken about possibly "merchandising opportunities" in connection with the alleged tour, we're happy with that!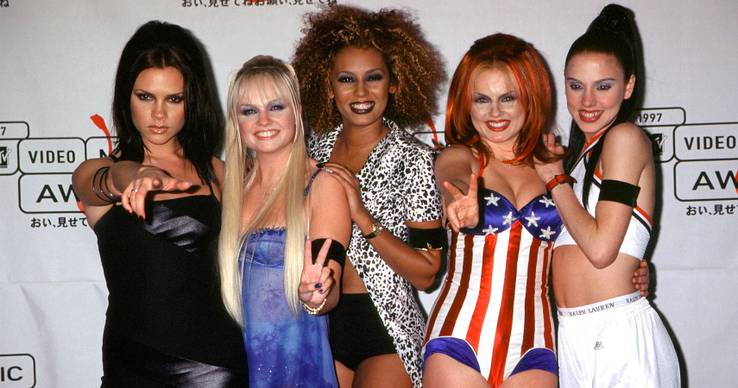 Rumors of a Spice Girls tour has been swirling for years and years now, and we cannot contain our excitement if this were to come to fruition. It has been noted that Victoria Beckham has been reluctant to venture back into the world of Spice Girls, but it seems as if she's had a revelation.
Social media went into a frenzy when the girls shared a photo of them all together captioned "Love my girls!!! So many kisses!!! #friendshipnevereneds. In addition, the girls have released a joint statement during a meeting at member Geri Halliwell's home saying, "we have enjoyed a wonderful afternoon catching-up and reminiscing about the amazing time we have spent together."
Although the group has yet to clarify their exact plans, a tour and merchandise would make the most sense due to the level of popular demand. In a time where #GirlPower holds such significance, the Spice Girls could not have picked a better time to reunite and join forces. Whatever is it they have planned for us; we're ready for it!
Source: Read Full Article