John Lennon was like a big brother to George Harrison. One of George's close friends, Tom Petty, told Rolling Stone that George real­ly admired John. "He proba­bly wanted John's acceptance pretty bad," Petty said.
However, George's relationship with John was just as complicated as his relationship with Paul McCartney. By the time The Beatles split, George didn't care what anyone thought of his music, least of all John. Although, deep down, George was probably saddened to hear that John didn't really enjoy his solo debut.
John Lennon said George Harrison's 'All Things Must Pass' was 'all right'
The Beatles were very critical of their work as a band. However, they became even more critical of each other's work after splitting. There were tensions between them, and financial issues were still lingering. So, John's harsh sentiments about George's solo debut, All Things Must Pass, could have been a byproduct of the animosity between the bandmates at the time.
During a 1970 interview with Rolling Stone, John said the album was "all right." He added, "I don't know… I think it's all right, you know. Personally, at home, I wouldn't play that kind of music, I don't want to hurt George's feelings, I don't know what to say about it. I think it's better than Paul's."
At least John thought All Things Must Pass was somewhat good. As for Paul's record, not so much. "I thought Paul's was rubbish," John said. "I think he'll make a better one, when he's frightened into it. But I thought that first one was just a lot of… Remember what I told you when it came out? 'Light and easy,' You know that crack.
"But then I listen to the radio and I hear George's stuff coming over, well then it's pretty bloody good. My personal tastes are very strange, you know."
Still, calling All Things Must Pass "all right" is strange too, especially considering the album featured the first No. 1 single by an ex-Beatle ("My Sweet Lord"). John didn't get a No. 1 hit until 1974, with his and Elton John's "Whatever Gets You Thru the Night."
By 1973, the triple album had also sold more copies than John's Imagine. Many also consider it to be the most successful album but an ex-Beatle. Not bad, considering George only recorded it as a reaction to leaving The Beatles.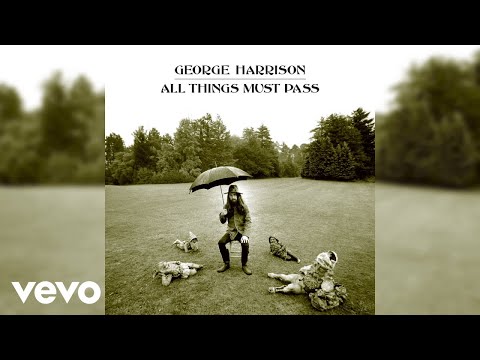 George's son thinks John's comments were fake
During an interview with Matt Wilkinson on Apple Music Hits (per NME), George's son, Dhani, talked about John's criticism of All Things Must Pass.
Wilkinson pointed to a later interview with Bobby Whitlock, who said, "I remember Lennon coming to the studio during the recording sessions quite friendly and being played it, and he was visibly blown away."
To this, Dhani responded with: "Yeah, I mean, how could you not be, especially for The Beatles, I think, to be like… There might've been an oops moment. Like, 'Oops. S***. Maybe that song was good.'"
As Dhani said, there's no way John could have thought All Things Must Pass was just "all right."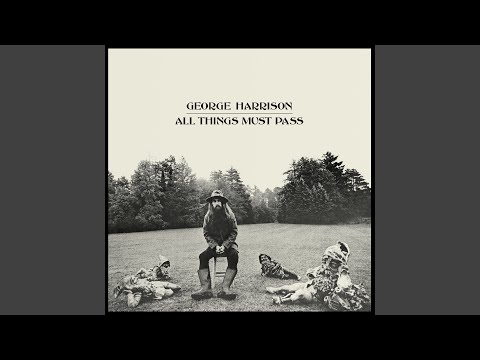 Dhani thinks all The Beatles were proud of each other
While Dhani doesn't think John was too critical of his father's work, he also doesn't think The Beatles were jealous of each other either.
"But I think they were all just very happy for each other," he said. "How could you not be happy if you had a bandmate who left your band and then went and did that? How could you not be happy for them?"
"I've never really talked to Paul or Ringo about 'All Things Must Pass.' It's one of those things that's still mysterious to everyone," Dhani continued.
Honestly, though, who doesn't enjoy the triple album? All Things Must Pass went gold within three weeks and has turned platinum six times. Dhani said his father had the entire album mapped out before he even set foot in a recording studio.
George knew he was making a great album. Maybe he'd already made it in a past life.
Source: Read Full Article