Gwyneth Paltrow wishes ex-husband Chris Martin a happy birthday!
Who says you can't remain friends after a split? Gwyneth Paltrow and Chris Martin are showing us that there's no bad blood between the ex-couple, and it is all love between the two friends.
Paltrow shared a sweet photo of her and ex-husband with their two kids, Apple and Moses, to her Instagram wishing the Coldplay singer a happy 41st birthday this past Friday, March 2, 2018. The actress captioned her photo saying: "Happy birthday my brother. Thank you for giving me these two."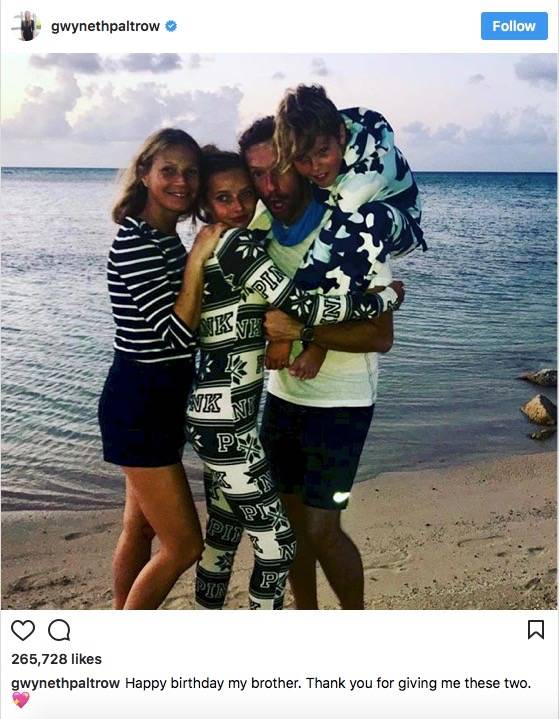 Although it was an odd use of "brother", we're warmed to see how the two have been able to keep things amicable since their split in 2014. The former couple tied the knot in 2003 and announced they were planning to split in 2014 with what they referred to as a "consciously uncoupling."
The ex-couple's divorce was finalized two years later and has since remained on friendly terms. Paltrow wasn't the only star to wish Martin a happy birthday. Shakira, who has previously collaborated with Martin, took to her own Twitter to share a sweet note dedicated to the singer. "Happy birthday Chris, and thanks for being there for me when I needed you!" she wrote alongside a heart-warming photo of the two of them.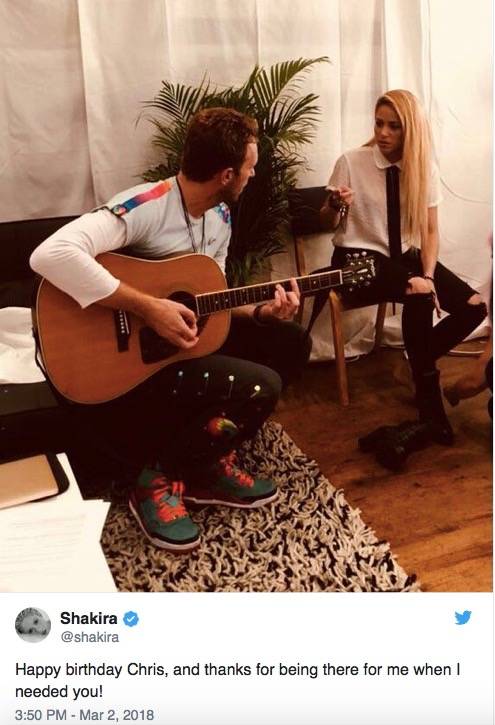 Paltrow, who has since gotten engaged following her split in 2014 with Brad Falchuk, also celebrated the Glee creators 47th birthday just a day earlier. The Shallow Hall star shared a black and white shirtless pic of her bae Falchuk, this past Thursday, captioning the pic: "happy birthday @bradfalchuk you are the grounding force, the epitome of love and kindness. Thank you for being my beacon." No mention of Falchuk being "my brother" this time around!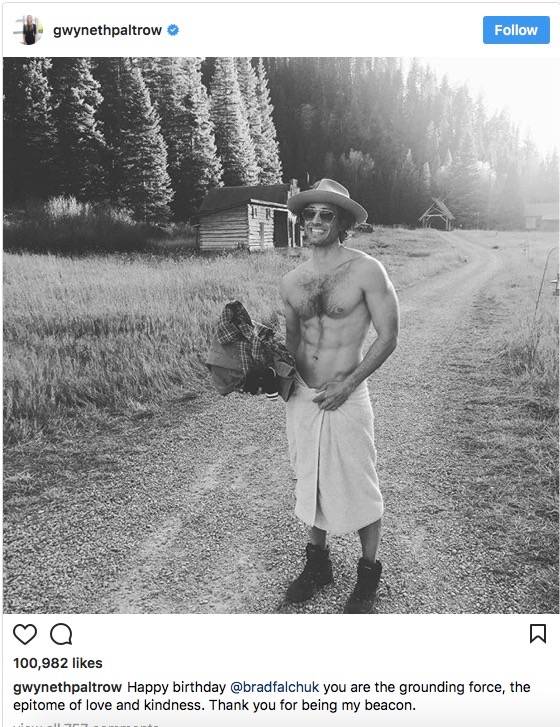 The two were revealed to be engaged in November, and had actually kept it a secret for an entire year! ET was able to chat with Paltrow about her secret engagement and the upcoming wedding. She also mentioned how she and Martin continue to "be the best of friends," and how she'll be staying clear of a big wedding this time around. We're glad to see the love is still there between the two exes, Paltrow and Martin.
Source: Read Full Article