Jersey Shore was one of the most successful reality shows of all-time. Which means that it should perhaps come as no surprise that the revival, Jersey Shore: Family Vacation is also set to become one of the biggest shows of 2018.
Almost the entire cast has returned and the one who hasn't, Sammi "Sweetheart" Giancola, definitely has a very valid reason for wanting to stay away. Though as you'll also read, Mike "The Situation" Sorrentino's situation may also take away some time from seeing him on screen as he may instead be spending time in jail. At least there will probably be a gym inside? When talking about how the cast has changed since the last time you saw them, Deena stated,
"We are much closer now then we were years ago. We got close off camera and truly are family now."
This includes several of the cast members taking a walk down the aisle, as well as becoming parents. But don't worry, because Snooki has also said "Viewers definitely won't be disappointed with our family drama, and a good time," and JWoww thinks the cast can party even harder than last time.
Though Sorrentino's long stretch of sobriety means that this time he'll only be slamming back shots of water. The gang may be older and wiser, at least as far as they're concerned, but the good times are definitely just getting started again. Even if Ronnie's decision to potentially be unfaithful to his partner while she was pregnant may lead to some headaches that are worse than any hangover he's experienced!
Here are 25 photos that show just how much they have all changed since their last shot in the spotlight. (Source: Variety)
25

Snooki Got Married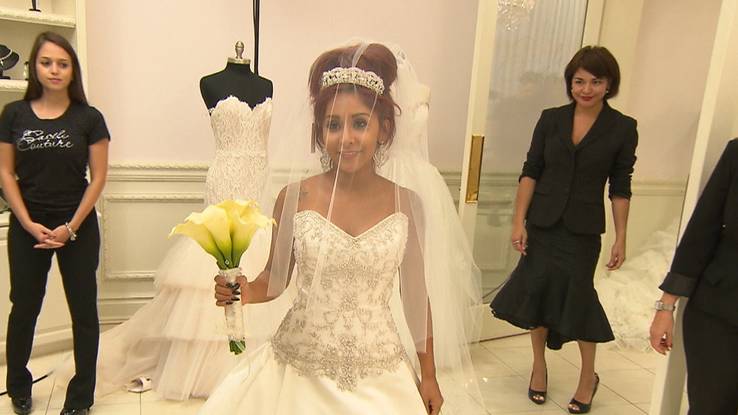 Snooki got married to Jionni LaValle back in 2014. Which means you shouldn't expect her to be getting too crazy with other guys while out partying it up! But don't worry, because when talking to Variety, Snooki stated,
"We party hard, and we still fight like cats and dogs."
The two had a wedding that was inspired by The Great Gatsby and saw over 500 guests attend; including 32 people that helped make up their wedding party. While it may not be too surprising to hear that Snooki went big for her big day, that's definitely still a big change from where her life used to be. Though both Vinny and Mike "The Situation" Sorrentino were excluded from the guest list.
Let's just hope they can stay happily married because something tells us a divorce that involves Snooki could be bound to include some fireworks.( Source: Variety, People, EOnline, dailymail)
24

Ronnie Has A Child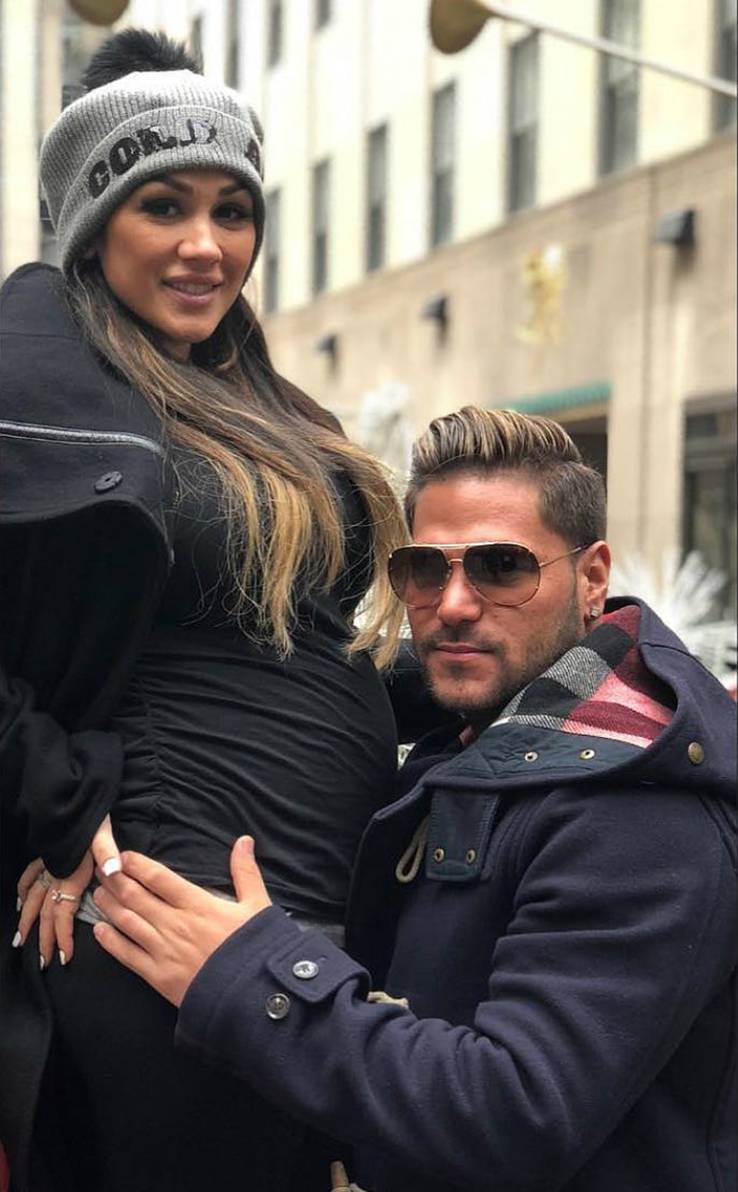 Ronnie Ortiz-Magro is the most recent of the Jersey Shore family to join the ranks of parenthood. He and his girlfriend, Jen Hartley, announced back in April 2018 that she had given birth to a daughter.
While Ronnie was not available to talk to People about his new child, Snooki was definitely not shy about sharing her opinion on the new birth and how it's changed Ronnie,
"After talking to Ronnie, he's already a dad from day two. He's like, 'This is the best feeling ever — my life has totally changed, I'm a completely different person.' I'm like, 'Welcome to the club, babe.' And Ronnie's so good with kids."
Snooki also joked, "The baby looks just like Ronnie. She's tanner than me! I'm annoyed." (Source: People)
23

Mike "The Situation" Sorrentino Has Stopped Partying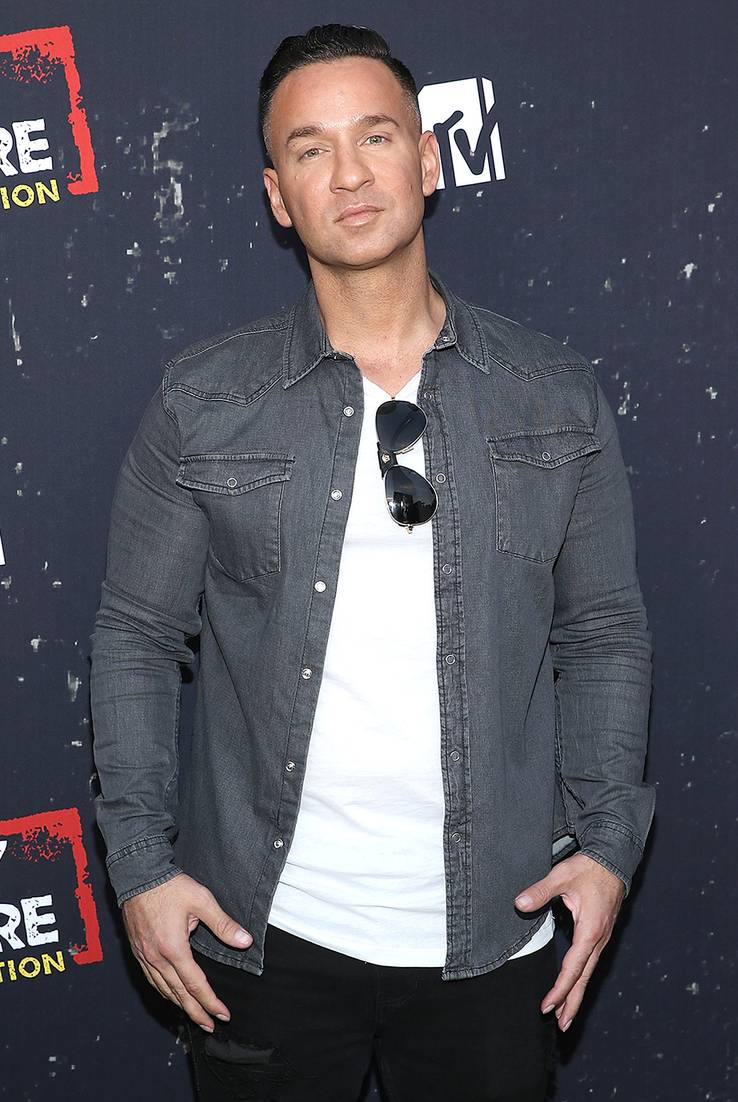 Mike "The Situation" Sorrentino often found himself in situations that saw him consuming way more than he should during his first run on Jersey Shore. But when talking to People in April, he opened up about the importance of his sobriety,
"I had a very strong foundation for my recovery with over two years when I entered the house. But I did have to challenge myself to go out and film a whole season of Jersey Shore and have fun without alcohol — to show the youth out there that it is possible," he went on to say,
"I'm so proud of this season. It took a lot of hard work just to get there. I had to challenge myself to do my job and be funny and be myself."
In another interview, Sorrentino also explained the reasoning behind his infamous headbutting of the wall incident from season 4, saying, "When I was getting into those fights with Ronnie I was practically [withdrawing] and I didn't want to admit it at the time. And then I had a really good idea to bang my head against the wall." (Source: People, shaka)
22

Angelina Pivarnick Made a Stop In TNA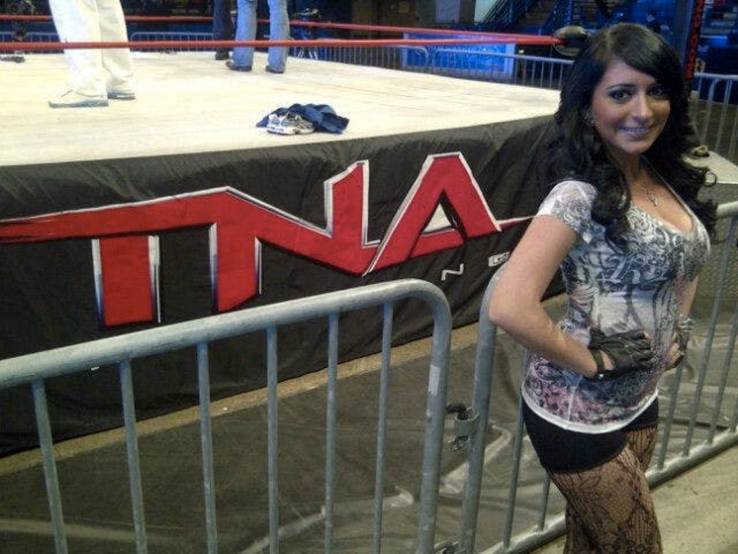 Angelina Pivarnick was a part of the first two seasons but famously didn't get along with the rest of the cast mates. But who doesn't love some drama, which the producers know they'll get tons of when Angelina agreed to come back to Jersey Shore: Family Reunion. This was much to the shock of the rest of the cast who seemingly were not anticipating her arrival until Sorrentino opened the door.
After leaving the Jersey Shore the first time, Pivarnick went on to attempt a career in TNA. Failing that, she became a succesful EMT which may come in handy if things get a little too intense on the shore! But nobody may blame her for the opportunity to re-enter the spotlight. Angelina is also engaged to Chris Larangeira who she has reportedly been dating for over a year. (Source: DigitalSpy, Wikipedia, vh1, dailymail)
21

Deena Got Married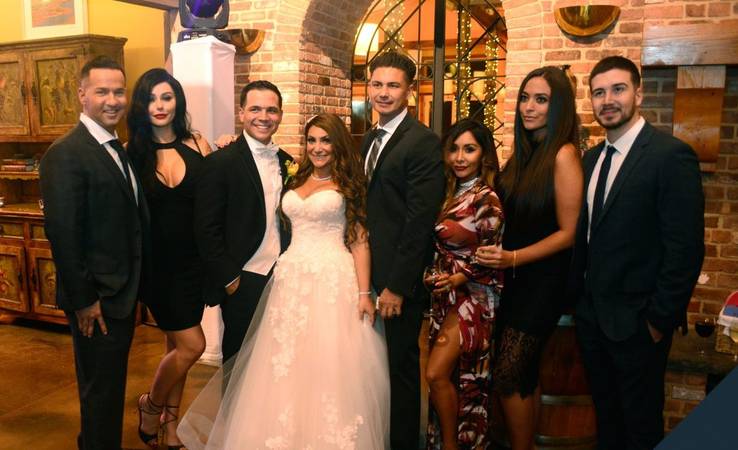 Deena may not have been apart of the original Jersey Shore gang for as long as some of the others, but she was still a fantastic part of the original run as far as many people were concerned.
She's returned to the gang for Jersey Shore: Family Vacation but is doing so with a big rock on her finger.When talking about what the biggest change in her life was with Variety, Deena said,
"The biggest change in my life would be getting married to my amazing husband, but unfortunately along this journey, I lost my father. He was one of my biggest supporters, but luckily, my husband was there to pick up me and my mom, and be the rock we needed."
Deena got married to Christopher Buckner back in October 2017. They had been engaged for a little under a year when they elected to tie the knot. (Sources: Variety, Wikipedia)
20

Pauly D Is a Ridiculously Successful DJ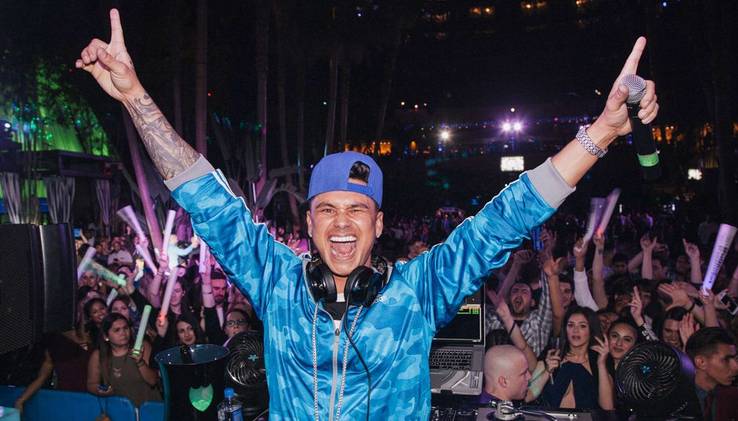 Pauly D has always been open about his love of being a DJ, but since Jersey Shore has ended, Pauly D has said things have truly taken off for him.
"I went from being a local DJ to a world-renowned DJ," said Pauly in an interview with Variety. This included one year where Pauly took home over $10 million.
Among his accolades include working alongside Britney Spears on her Femme Fatale tour. Pauly also was handed the tremendous job of working as the resident DJ at the Hard Rock Hotel and Casino which was located in Las Vegas. And something tells me people in Vegas know how to party!
He is also currently on tour and is booked until at least the end of the summer. (Source: Variety, bandsintown)
19

Vinny Cares About Nutrition Now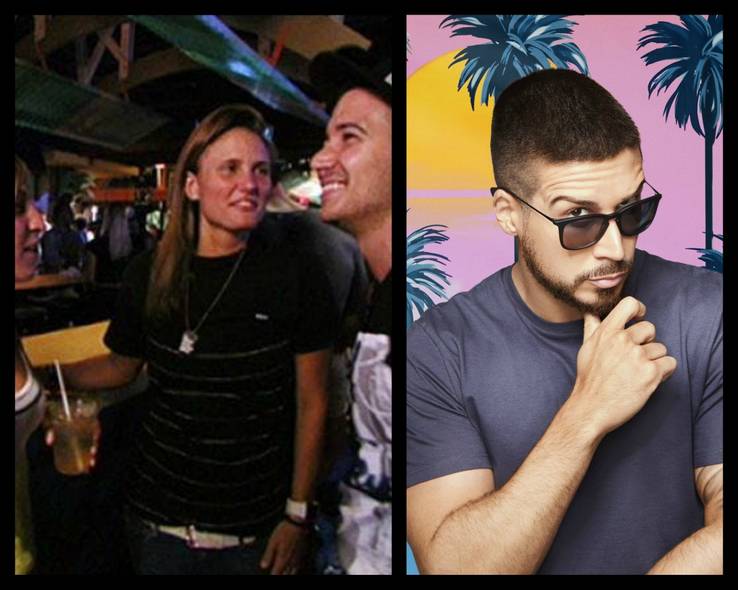 Vinny knows that the way he used to live his life was not exactly the most conducive to being healthy. Which is what led to his revelation in the opening to the new Jersey Shore when he stated,
"Since the last time you saw me at the Shore, I am a completely different person than I was. I'm super into nutrition and the way I eat," 
She continued with, "I'm working out now, trying to get abs. I feel the best I've ever felt—mentally, physically, spiritually, emotionally, everything…"
We are sure that being around a sober Mike Sorrentino will also help in all of these areas. As will the fact that he has the opportunity to become a huge potential celebrity in society again and if that's the case, he wants to make sure he is looking the best he can! (Source: Vice)
Featured Today
20 Celebs We Want To Become Superheroes In The Next Phase Of The MCU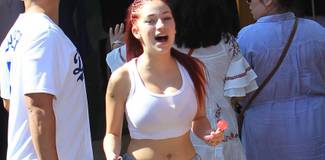 Cash Me Outside Girl Brawls With 9 Year Old

Abby Lee Miller In Tears As She Leaves Halfway House

18

JWOWW Got Married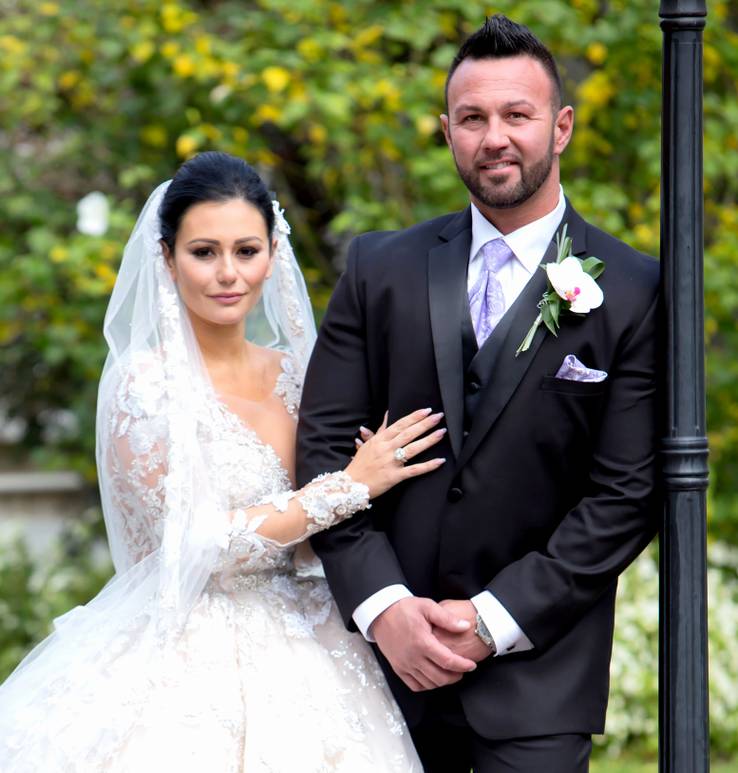 Jenni "JWoww" Farley sure did her best to make people say wow when they saw her walk down the aisle, but something tells us she definitely succeeded in this goal. She elected to make the commitment to Roger Mathews back in October 2015.
When talking about the special day and the dress that surely kept all eyes on you, Farley described it as being,
"Like the super-princess-glamour one that I would never be able to walk around in for hours."
We're sure she still did all she could to remain in the dress for as long as she could! The two had gotten engaged back in 2012 so you also know that they had plenty of time to try and plan the best wedding possible. (Sources: Wikipedia, EOnline)
17

Snooki Is Rocking Double Mommy Duty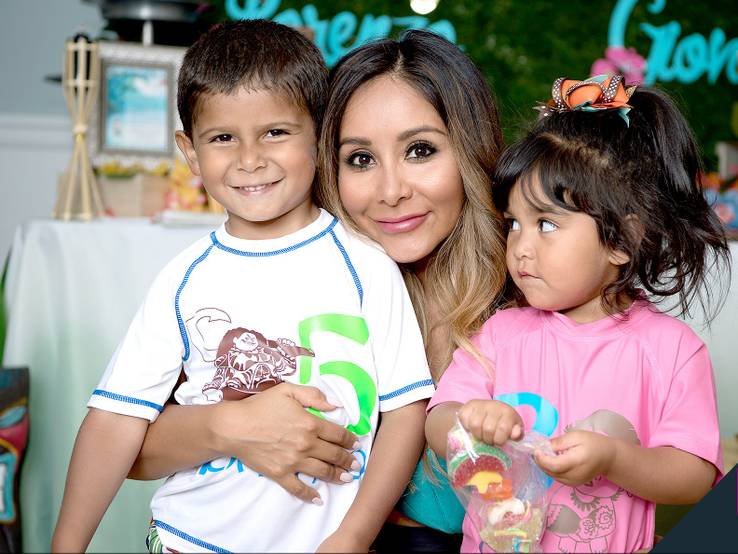 Snooki has changed in a big way since her last time on Jersey Shore but the biggest may be the additional role of being a mother to two new little ones to her life.
Snooki gave birth to her first child, a son, back in 2012 and fans got to see the latter stages of her pregnancy play out during the last season of the original show. But Snooki also welcomed another daughter into the mix in 2014. Though as you'll read in another entry, that doesn't mean she has stopped her love of partying. But that may not come as the biggest surprise in the world.
Let's just hope it doesn't come at the expense of her children or she may quickly find herself facing the judgment of the tabloid media. Not like Snooki is any stranger to that though! (Source: DailyMail)
16

Mike "The Situation" Sorrentino and his taxes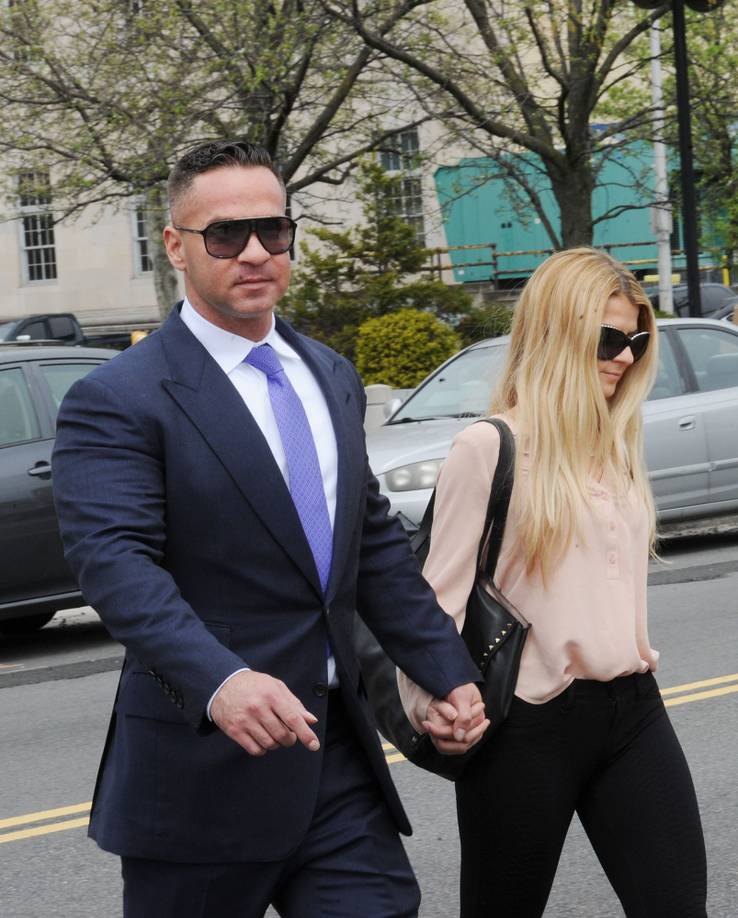 Mike "The Situation" Sorrentino has definitely earned a solid amount of income from his time in the public spotlight. But back in 2011, Sorrentino elected to not be completely upfront with how much he made on his taxes.
As a result, Sorrentino could face up to 5 years. When talking about the situation to Us Weekly, Sorrentino said,
"We're taking it one day at a time right now. We're really hoping for a positive outcome and you know, I worked so hard on myself the past couple years to turn a negative situation into a positive one, so I feel that when that day comes, I'll be ready for it."
Though if things go poorly that may definitely have an impact on his role in the series going forward! (Source: USMagazine)
15

Angelina Pivarnick Was Against equal rights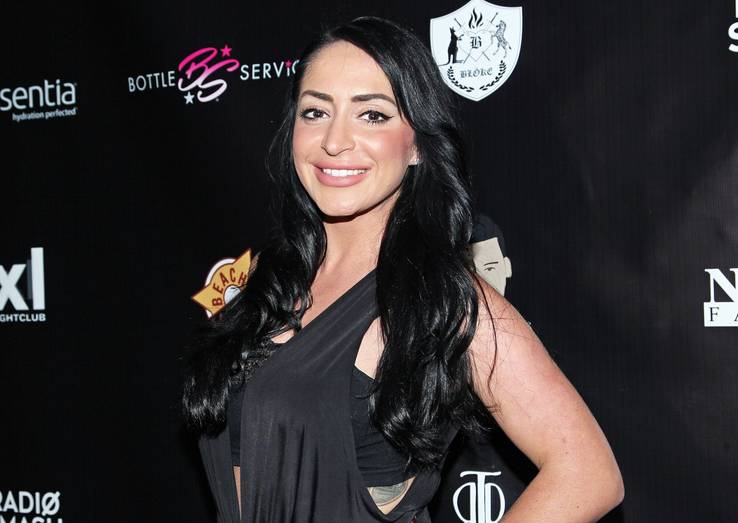 Angelina Pivarnick may be appearing on Jersey Shore: Family Reunion, but she wouldn't be if the comments she made back in 2012 were made today. In a debate that was uploaded online, Pivarnick argued against marriage for all people including saying,
"I don't think [they] should be married. If you want to date each other fine."
Pivarnick got blasted for her opinion, leading her to later issue an apology to TMZ saying, "I apologize to anyone I may have offended. Many of my friends reached out to me afterward to inform me of how ignorant my comments were." Talk about an ugly situation to get yourself in. (Source: TMZ)
14

Pauly D Had a Daughter in 2013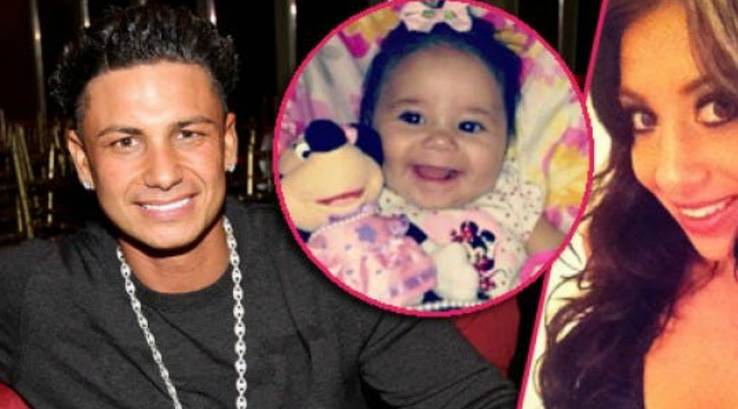 When Pauly D was out in the club with his boys during his Jersey Shore days, he definitely made it abundantly clear that he did not mind taking a woman back home with him. But while that surely led to many great times, it also led to a situation where a lady that he took back home ended up pregnant.
What followed is a frustrating custody battle and visitation rights with his daughter that is seemingly still ongoing. When talking about the situation to Us magazine, a source stated,
"She contacted him after the baby was born. He, of course, had to take precautions before believing the baby was his, but he is definitely excited to be a dad."
While this is far from an ideal situation, at least Pauly D is doing what he can to try and be there for his child. (Source: dailymail)
13

Snooki definitely changed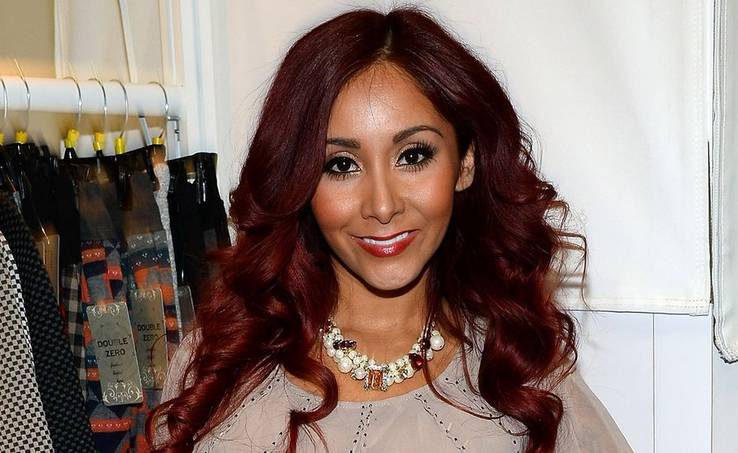 Snooki had once talked about how if she was going to adjust a certain part of her body, that she wanted to wait until she was older and was done having kids. But she changed her mind and in 2016, elected to go under the knife for some adjustments.
While people may look at her and be left talking about the physical change, the more important change for Snooki was on the inside. When talking about the mental impact the change has had on her, Snooki explained
"I feel so confident with myself as a woman, as a wife, as a mom. I kind of feel complete now."
While we're sure there are plenty of people that will want to douse Snooki with haterade, kudos to her for doing what makes her feel the best. (Source: Toofab)
12

Mike "The Situation" Sorrentino Is Ready For Kids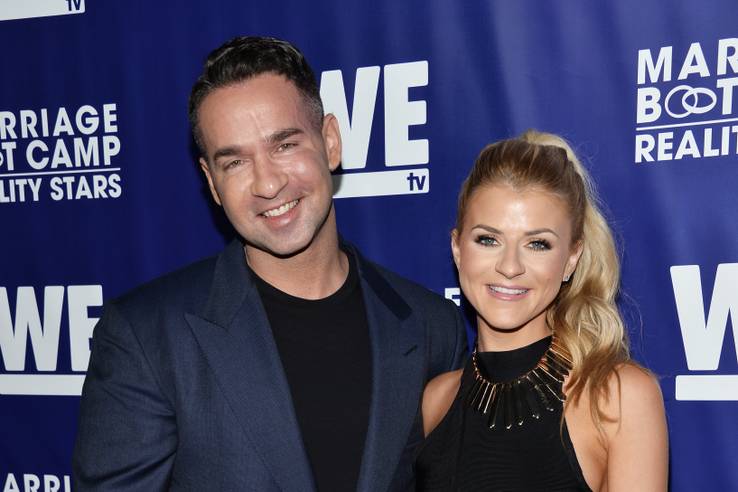 Mike "The Situation" Sorrentino has gone through a lot of change since the first time you saw him on Jersey Shore. But one of the biggest changes may be soon to come in the near future. When Sorrentino was asked exclusively by HollywoodLife about his relationship with his long-term girlfriend, Lauren Pence, he replied,
"Things are going really well with myself and my girlfriend. I'll be honest — I'm in my early 30's and I want to take that next step and possibly, maybe, get engaged soon; maybe have a little situation of my own… I don't know."
Sounds like he may have a diaper situation on his hands before too long. At least he can ask his fellow castmates for plenty of tips. (Source: HollywoodLife)
11

Sammi Is Staying Away With Her New Man

My strength. ♥️ @biscardi89

A post shared by Samantha? "Sammi Sweetheart" (@sammisweetheart) on

Sammi Sweetheart and her relationship with Ronnie was one of the most defining parts of Jersey Shore. But when you learn that Sammi Sweetheart has herself a new man, you can understand why she isn't willing to put herself back in that situation. Even if in doing so makes her the lone exception from the main cast from the end of the series to not return for Jersey Shore: Family Vacation.

When asked for comment as to why Sammi may not be returning, Snooki explained,

"Sammi is just in such a happy place that I feel like she doesn't want to jump back into that drama if it does happen. And being that there was a lot of Ron and Sam drama when we did film, it was just really hard on both of them. So I just think she doesn't want that anymore."

Sammi was also once asked by In Touch magazine about her relationship, saying, "It's kind of exciting. He's no one in the business, it's just somebody. I'm learning to keep my relationship stuff a little more private — so that's all I'm gonna say about it." (Sources: GlobalNews, InTouchWeekly)
10

JWOWW Has Two Little Ones At Home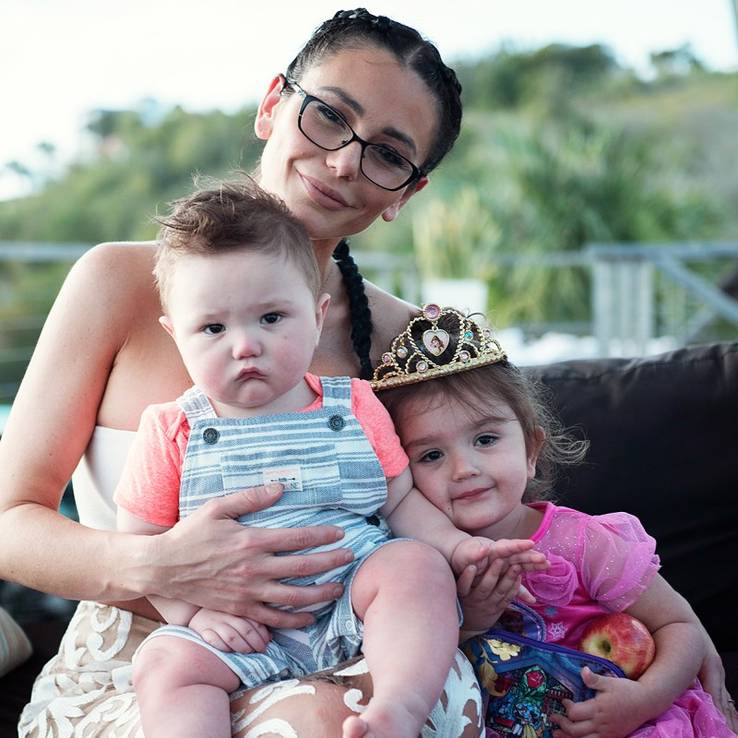 Jenni "JWoww" Farley made the switch from late nights at the bar to late nights up with her two children. Farley welcomed her first child, a daughter named Meilani, into the world back in 2014 with her then-fiance Roger Mathews.
The two welcomed their 2nd bundle of joy in 2016, this time a son, who they named Greyson. Though you may not expect a 3rd one anytime soon, as JWoww admitted in an interview with HollywoodLife that her life has definitely taken a hit.
"It's not easy, two kids, a house, always traveling, the kids are young. They're up at five in the morning every day. By the time I go to bed, I'm out cold. Roger gets up for work at 4:30 AM every morning too. The kids come first. I have spit up on me. My hair's up in a pony like, 'Go away.'" (Source: Wikipedia, Hollywoodlife)
9

Snooki Has calmed down (Just Kidding)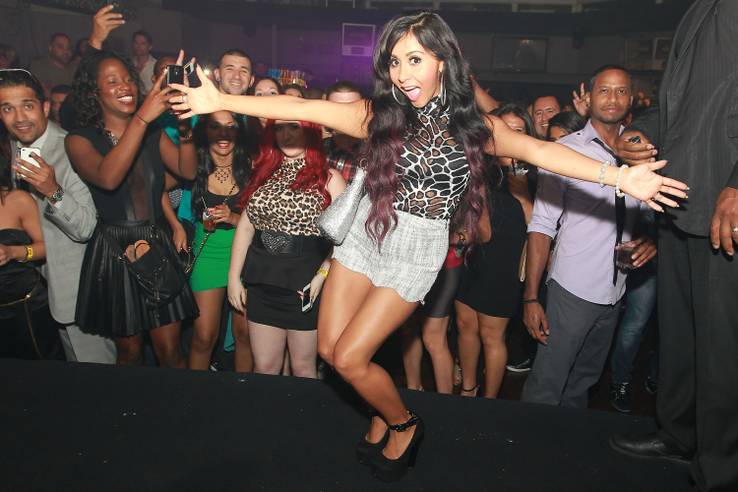 Snooki's priorities in life have definitely shifted to being a responsible mother to her two children. But that doesn't mean she doesn't love to let her hair down and go out with her girlfriends. When discussing the topic with E! News, Snooki made the argument that going out and having some fun once in a while is what really makes her a great Mom,
"I'm a 24/7 parent at home. I'm always with my kids…so the fact that I can get a break and go to the gym for a minute or go out to dinner with my girlfriends for a little bit, it makes me a better mother because I'm not so irritable."
Well, there is definitely no value in having an irritable mother, so at least Snooki knows how she can avoid getting that way. (Source: dailymail)
8

Vinny Had a Reality Show With His Ma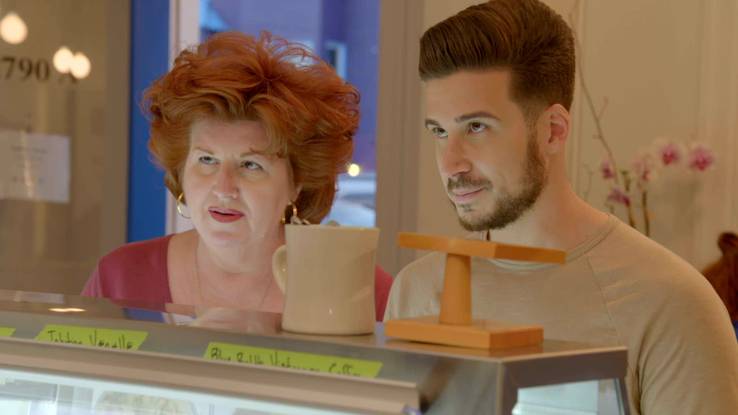 Vinny knows that if his Ma is in the kitchen and she is cooking Italian food, that nobody is going to be able to top her (at least in his eyes). But Vinny had hopes to expand his mother's palate, while also getting some delicious food himself with the reality show Vinny & Ma Eat America which aired in 2017 for 6 episodes.
When talking about it, Vinny stated,
"We always knew that we wanted to do some kind of cooking show ever since everyone saw my mom on 'Jersey Shore' bringing in mountains of lasagna and baked ziti. People fell in love with her, her personality and her cooking."  Which means if you get really desperate in between season 1 and 2 of Jersey Shore: Family Vacation, perhaps you'll have something new to watch. (Source: Foxnews)
7

Mike Sorrentino vs his brother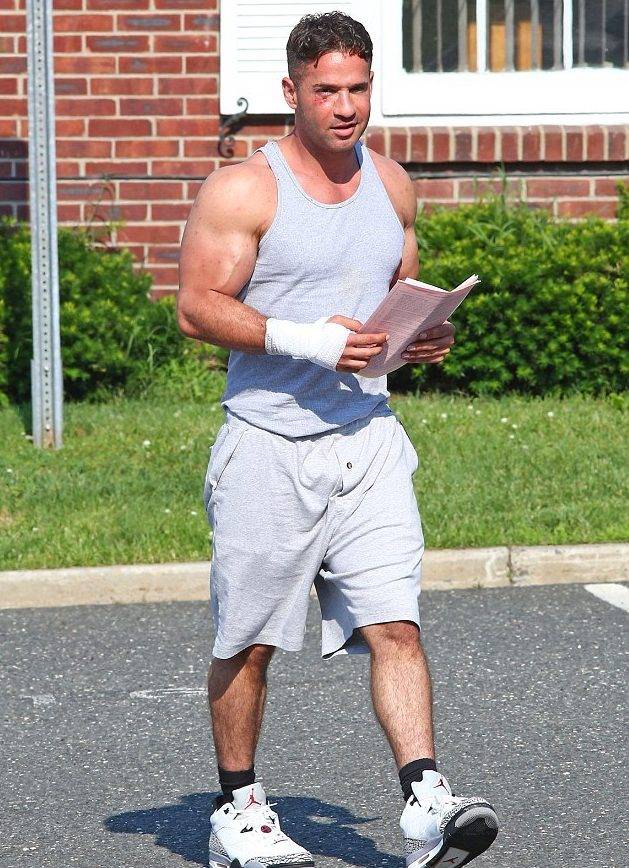 Mike "The Situation" Sorrentino had to look for different avenues to try and make money after the Jersey Shore came to an end. One of the things he thought would be a great idea would be to start his own sunbed location. He was emphatic enough on the idea that his brother, Frank, agreed to go in on the idea with him.
After all, tanning was one of the most associated things with the Jersey Shore gang. But while Sorrentino looked tanned, he still looked less than his best back in 2014. According to the report which was obtained exclusively by TMZ, Mike and Frank got into an argument on how they thought the business should be run. Something tells us that getting into a fight didn't help things.
Sorrentino later had to attend anger management classes as a result.
(Sources: dailymail)
6

Pauly D and Ronnie Tried To Find Love On Reality TV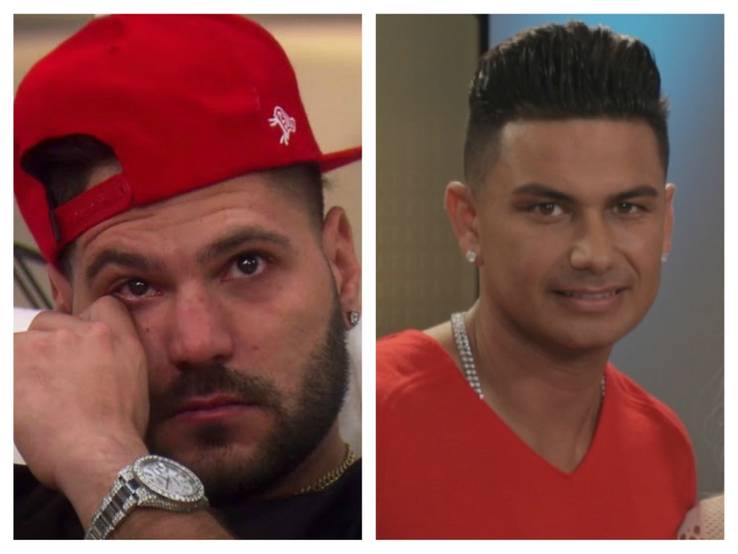 When you think about Pauly D and Ronnie and their interactions with women on television, "love" may not exactly be the thing that they seem to be going after, if you get our drift. But they definitely both took a much more serious stab at finding "the one" when they agreed to appear on Famously Single. Pauly D in season 1, and Ronnie in season 2.
While it can't have been easy for them to admit they needed external help, the show definitely paid off for Pauly D who ended up meeting Aubrey O'Day. A relationship we'll talk about later on in our list. For fans of the Jersey Shore, it's also fun to see the two boys in a different setting than just being in the club.
5

Snooki Thinks She's Improved Her Fashion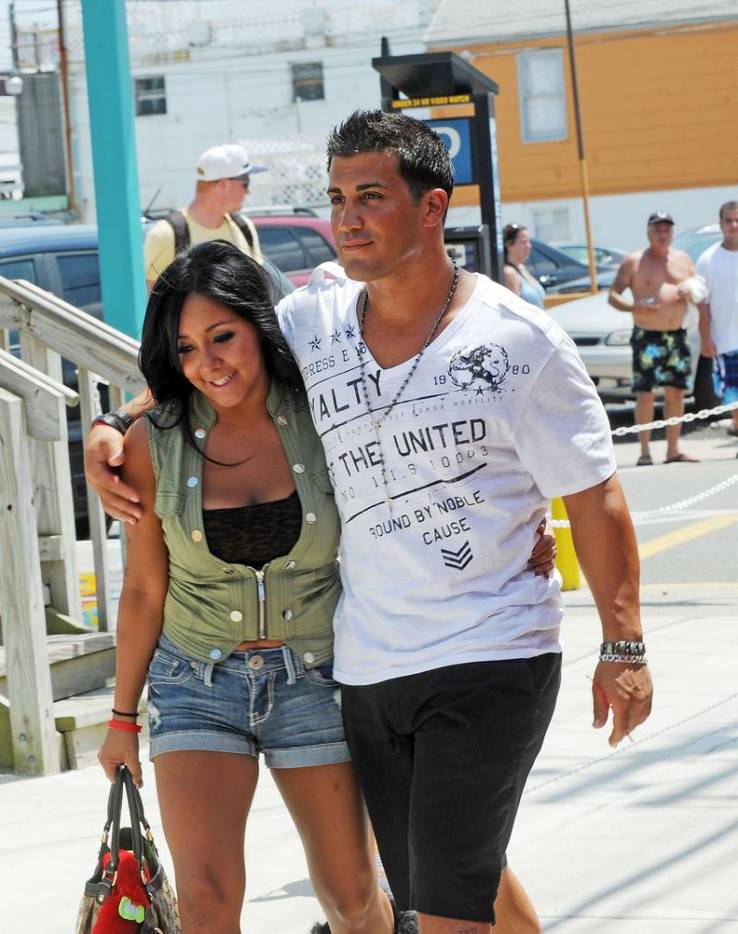 While the tabloid media has known to be harsh on Snooki over the years, at the end of the day, she'd probably agree that she was her own worst critic. This extends to what she used to think about how she used to dress on the Jersey Shore.
"I never regretted my fashion, I just wish I wore it better to my body. I was so fat. It's like. 'That doesn't fit you, stop!'I just wish I got better sizes."
We're sure there are many people out there who are wearing clothes that are nice but aren't the right size for them. Perhaps you'll take a lesson from Snooki and do some re-evaluating as we start to move into summer. Let's just hope that in 10 years Snooki doesn't look back on what she is currently wearing and find herself making similar comments. (Source: USMagazine)
4

Vinny Is Very Newly Single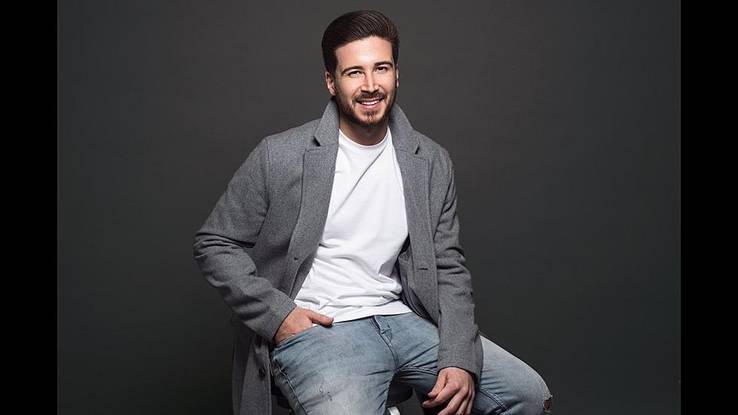 When viewers were welcomed back to the lives of the Jersey Shore gang, Vinny was happy to proclaim that he had found himself in a relationship. But when the eventual 2nd season of the show rolls around, you can expect Vinny to be out there living the single life.
In a recent interview with EliteDaily, Vinny admitted that his presence on the show was influential in his prior relationship ending.
"I will say that being in a relationship was kinda tough, like, to be in a club every single night… alcohol every single night, I didn't do anything but like being in a position and then you know talking on the phone and, you know, explaining like I was in a club until 6 in the morning every night… that gets a little sticky. I know that I did the right thing and that's all that matters." (Source: EliteDaily)
3

Ronnie May Very Well Be
If you're not up to date with the current season of Jersey Shore: Family Vacation, then you may not be aware of the latest "bombshell" to hit the news as a result. In one of the recent episodes, Ronnie invites several women back to the house to party it up. At the time of filming, his partner would have been 7 months pregnant.
This does not mean he did anything bad though, he just definitely acted inappropriately for anyone in a relationship; much less someone in that situation. And to be fair, Ronnie had done similar things to Sammi, so perhaps this really isn't a "change" as much as it is one of the more headline-worthy things to come from the season. (Source: dailymail)
2

Pauly D Dated Aubrey O'Day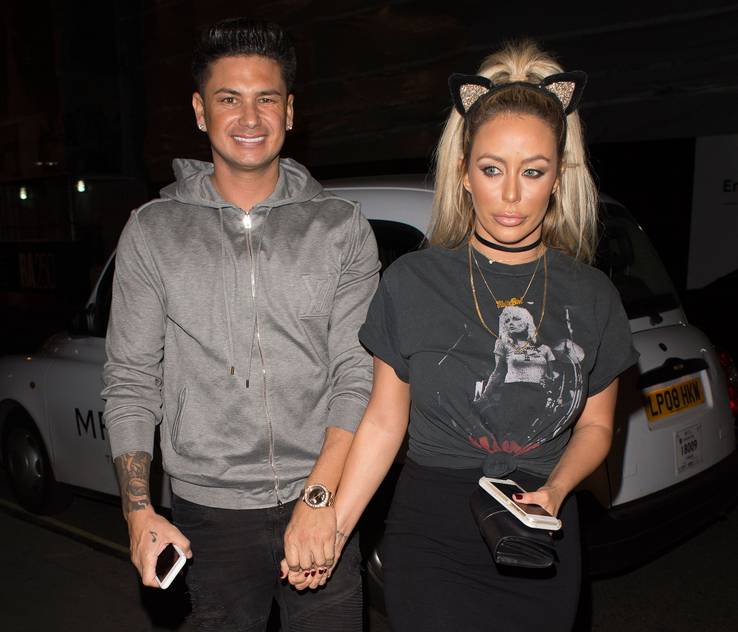 Aubrey O'Day made headlines earlier this year when it came out that she was in a relationship with someone in the White House. This wasn't the only time that Aubrey O'Day had been in a relationship with a high-profile celebrity, though in the other instance, it was with Pauly D!
The two met on Famously Single and dated on-and-off for close to 2 years from early 2016 to July 2017. They got serious enough that at one point O'Day indicated that she was ready for a ring. When talking about the relationship, Pauly D stated,
"It's pretty crazy because it was my first real relationship. I've learned so much being in it — I've learned don't assume anything. If you have a problem with your partner, don't assume. Just ask them and tell them how you feel, because most of the time it's not really what you think. You'll find out that it's not, and you can always work through anything." (Sources: Dailymail, People)
1

Snooki Is Getting Ready For a 3rd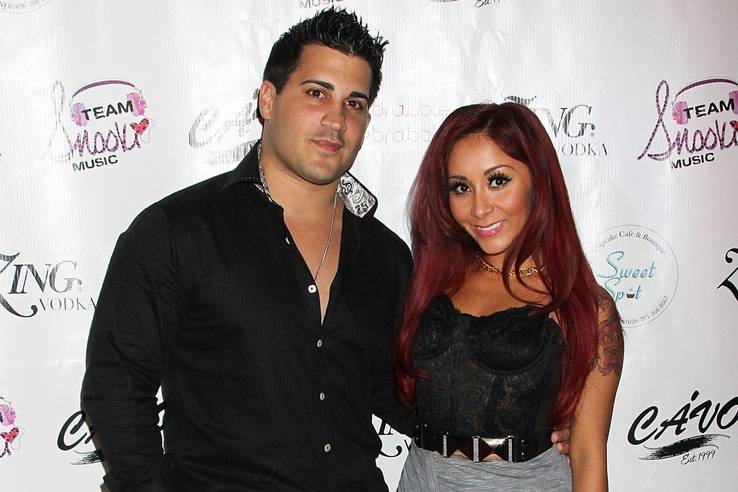 One of the biggest ways that the Jersey Shore gang has changed is in what their aspirations are for the future. Go back to episode 1 of Snooki and you know the answer would be about getting her drink on.
But when talking to Us Weekly about what Snooki has in store for this upcoming summer, it definitely wasn't an answer that has her going anywhere near a club.
"We are planning to have kids at the end of July. So hopefully I will have another baby by August/ September. I want two more babies. I'm super excited. We will see."
While things don't always work out that way, it's definitely clear that her mindset is one that is ready to become pregnant again which also speaks to the confidence she has in the relationship.
(Source: usmagazine)
Source: Read Full Article