Listen to Brandy's music and it's clear how she earned the nickname "The Vocal Bible." The singer has a tone and range to her voice unlike any other, and it is apparent on her third full length studio album Full Moon. As it turns out, Michael Jackson was a major inspiration behind the production of the album. 
Brandy went into the recording process following a difficult personal struggle
The Cinderella star had much success following the release of her 1998 album. Her duet with Monica, "The Boy Is Mine," won a Grammy. She'd also finally ended her hit sitcom Moesha in 2001. But a personal breakdown would derail her for the next year.
In a 2002 interview with Oprah, the singer detailed how public pressures and low self-esteem led her to an eating disorder, as well as an emotionally abusive relationship. "[The relationship] started when I was 19. I only had two serious relationships before I met my husband. In the first, I had to deal with the pain of someone a lot older than me cheating. I guess on some level, that is abuse," she told the talk show host. "After he'd treated me that way about 20 times. I was like, "Okay—I'm stupid." That's when the voice kicks in and you know you've got to get out."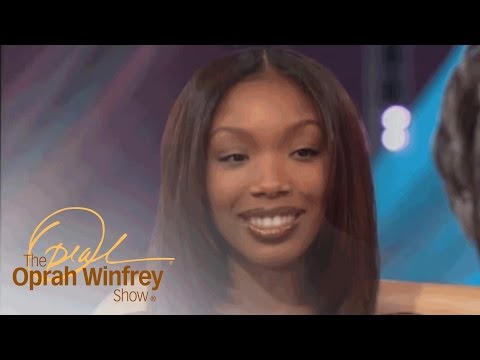 She added that the abuse became worse and because she yearned so much for love, she found herself in a vicious cycle. "He called me a b—h 13 times in one day—I counted," she recalled. "I thought, "How could you have the audacity to call me a b—h when you're not doing a dang thing—not even grocery shopping?" You gotta pay the cost if you're gonna be the boss. But I was as sweet as pie with him and walked on eggshells so I wouldn't upset him."
After suffering an emotional breakdown and being hospitalized due to exhaustion and dehydration, Brandy took time off. She would later return with her most critically acclaimed album.
Producer details taking inspiration from working on Michael Jackson's album 'Invincible'
Brandy was excited to work on her third album after such a difficult personal struggle. She wanted her music to reflect what she'd conquered. The label enlisted the help of Rodney Jerkins to curate a new and more mature sound for Brandy to reflect where she was in life.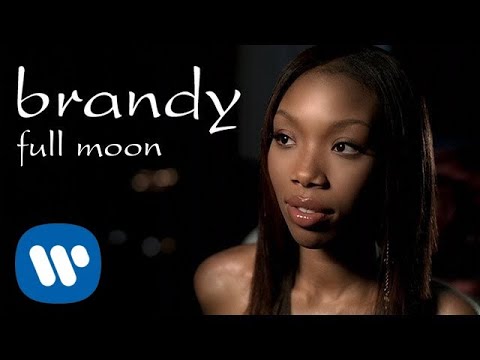 Simultaneously, Jerkins was completing production on Jackson's 2001 album Invincible. Working on both albums at the same time, Jerkins transferred over the sonic tricks he'd picked up from Jackson. When the song "It's Not Worth It" was scrapped from Invincible, it ended up in Brandy's hands with Jackson's ad-libs still attached and Jerkins took a chance.
"The way I was recording backgrounds with Michael Jackson, I had never recorded backgrounds like that in my life," Jerkins told Billboard. "I remember the first day telling Brandy, 'This is how we're going to do the backgrounds." She was hesitant for a moment, but he easily won her over: "I was like, 'Yo, this is how Mike was doing the backgrounds.' And then she was like, 'Okay, yes, wait let's do it.' Because the bar that Michael had was so high that if he was doing it, then let's go for it."
The album performed well commercially but Brandy's pregnancy stalled promotion
The label was on pins and needles amid the release of the album as they feared it wouldn't top the success of Brandy's sophomore project Never Say Never. Her second album sold over 16 million copies worldwide.
Initially, critics were divided about the album. Despite such, Full Moon debuted at No. 2 on the Billboard 200, and No. 1 on the R&B/Hip-Hop Albums chart. It spent 30 weeks on the R&B/Hip Hop Album chart and was certified platinum by the RIAA within a month of its release. But her pregnancy would change the course of the promotion. Aside from "What About Us" and "Full Moon," When You Touch Me" and "I Thought" were supposed to be released as singles.
"What's crazy is that Full Moon never got a chance to really go to where it could have went," Jerkins said. It became kind of stalemate," he added. "So it's crazy that an album that is somewhat critically acclaimed, and such an inspiration and motivation to so many musicians now, never really got the commercial push that it really deserved."
Source: Read Full Article