John Lennon and Bob Dylan were contemporaries. It's impossible to truly understand the evolution of John's career without understanding Dylan's influence on it. However, that doesn't mean John liked everything Dylan did.
In a famous 1971 interview, John discussed a huge range of topics, including several recent albums from 1960s rock gods. In the interview, he discussed Dylan's most recent album. John was not a fan.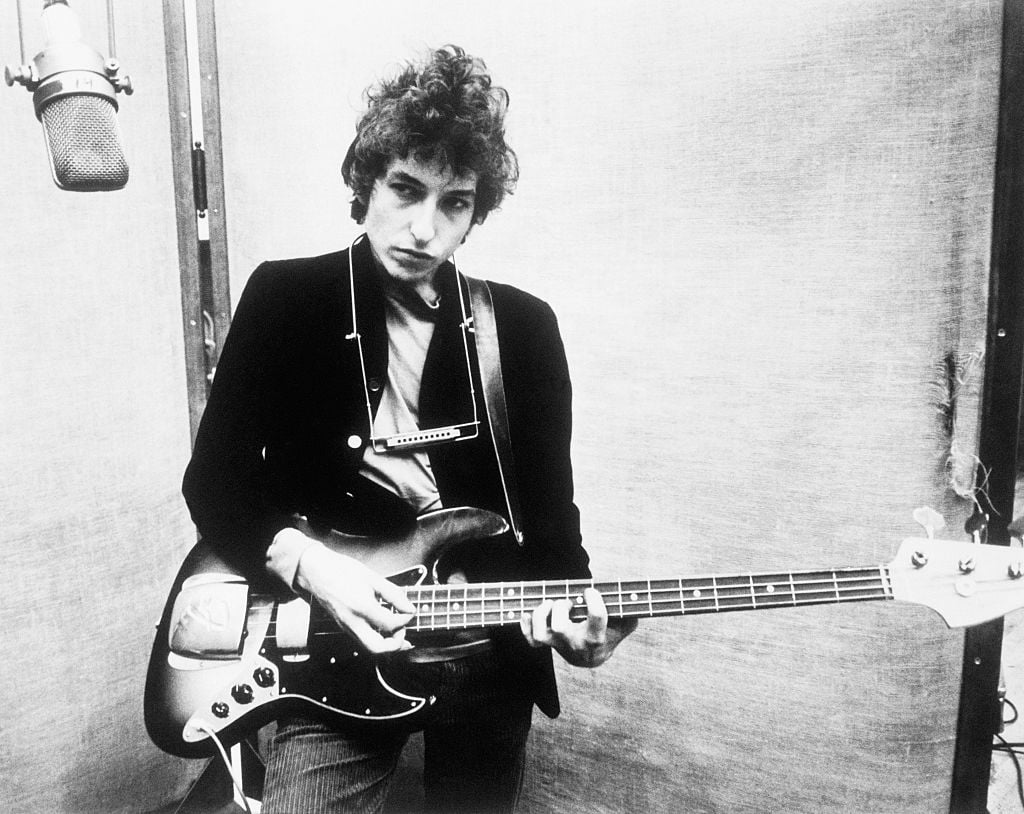 A much derided Bob Dylan album and its acclaimed follow-up
According to Ultimate Classic Rock, Dylan released the album Self-Portrait in 1970. It was an experiment – to say the least. First of all, it had a painting on its cover which looked downright amateurish. The tracklisting was mostly covers of other people's songs, as well as a few remakes of Dylan tracks.
It was an odd move to name the album Self-Portrait considering Dylan didn't write most of the songs on it. According to AllMusic, fans of Dylan found the album disappointing and it failed commercially. AllMusic even theorized the album was intentionally bad. However, things got better for Dylan.
His following album, New Morning, was a return to form for the singer. It did well critically and commercially. It includes one of Dylan's most beloved and well-known songs: "If Not for You." The country track was covered by two very different popular musicians: George Harrison and Olivia-Newton John.
John Lennon weighs in on 'New Morning'
RELATED: Are Timothée Chalamet and Bob Dylan Friends?
John, however, wasn't impressed. He told Rolling Stone New Morning wasn't special, but added he may have felt that way because he expected too much from Dylan. He also admitted he wasn't as interested in Dylan's music as he once was.
John elaborated on his feelings about the Dylan catalog. "I liked 'Rolling Stone' and a few things he did then; I like a few things he did in the early days. The rest of it is just like Lennon-McCartney or something. It's no different, its a myth."
It's not clear what John was saying when he called the Lennon-McCartney and Dylan catalogs were a "myth." Was he dismissing the idea those catalogs were good as a myth? That interpretation feels a little difficult to subscribe to, considering how John complimented many of the songs from his Beatles days.
The hit John Lennon preferred to 'New Morning'
RELATED: Beatles: Why Bob Dylan Felt They Ripped Him Off With 'Norwegian Wood'
Later in the interview, Jann Wenner asked John if he felt New Morning was a new morning for Dylan. "No, It might be a new morning for him because he stopped singing on the top of his voice. It's all right, but it's not him, it doesn't mean a f*cking thing. I'd sooner have 'I Hear You Knocking' by Dave Edmunds, it's the top of England now."
"I Hear You Knocking" is a throwback to 1950s rock 'n' roll. John said elsewhere in the interview he liked that genre most of all. Edmunds certainly has fans. However, many Dylan fans would be shocked to know John liked "I Hear You Knocking" better than an acclaimed Dylan album.
Also see: Beatles: Why Bob Dylan Said 'Yesterday' & 'Michelle' Are 'Cop-Outs'
Source: Read Full Article