Everybody makes mistakes, but Justin Bieber has had some seriously scandalous moments as he's grown up. Unfortunately for the singer, he had the whole world watching during each of his worst slip-ups. Whether he made offensive comments or disappointed his fans, he somehow managed to bounce back after each blunder.
From his teenage years to mid-twenties, here are 7 of Bieber's most controversial moments.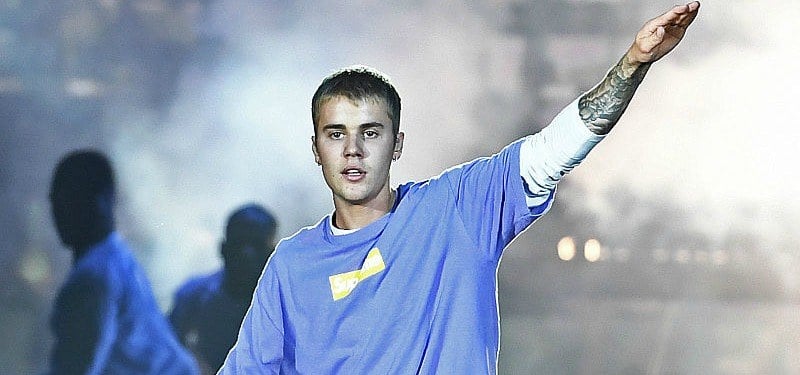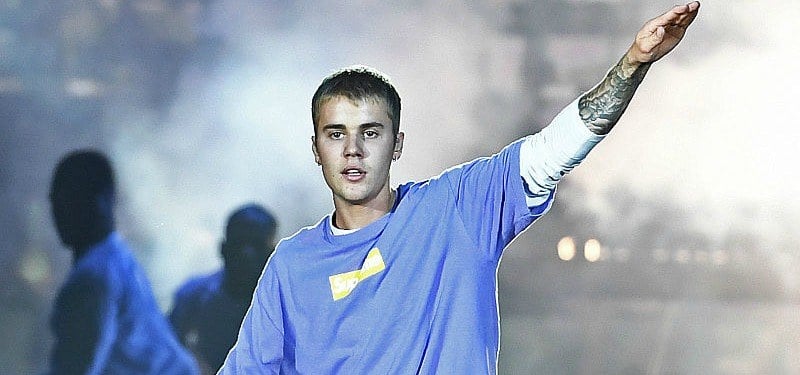 Justin Bieber | Christophe Archambault/AFP/Getty Images
1. Hitting a photographer with his car
When Bieber was 23 years old, he cut it a little too close while driving his car toward the paparazzi. A source told People that as Bieber was leaving church in Beverly Hills, a number of photographers were waiting for him at the end of the driveway. "He tried to scare away the paparazzi," the source claimed. "But as he neared the group, he accidentally hit one of the photographers who was in his path."
According to Beverly Hills Police Department's Lt. Scott Dowling, the victim was taken to Cedars-Sinai hospital for non-life threatening injuries.
2. Canceling the Purpose world tour
In July 2017, Beliebers across the world were disappointed in their idol. 18 months into his Purpose world tour, Bieber decided to cancel the rest of the dates. His rep made the announcement in a statement, claiming it was canceled "due to unforseen circumstances."
As fans demanded more answers, Bieber's manager, Scooter Braun, gave some clarity in his own statement:
On behalf of myself, Justin, and the team, we are sorry. That was never our intent. But a man's soul and well being I truly care about came first and we must all respect and honor that. Justin will be back and I know he looks forward to performing for you and with you all again. One chapter ends and another begins. Thank you again.

3. Egging his neighbor's house
Bieber has had some low moments, and egging his neighbor's house in 2014 was one of them. He vandalized the home of Jeffrey Schwartz in Calabasas, California, which prompted him to call the police on the singer.
It was revealed that their feud had been ongoing, as Schwartz accused Bieber of previously spitting in his face when he once asked him to driver slower in the neighborhood.
According to People, "Bieber pleaded no contest to a charge of misdemeanor vandalism, received two years of probation and already paid Schwartz $89,000 in restitution for damages to his home."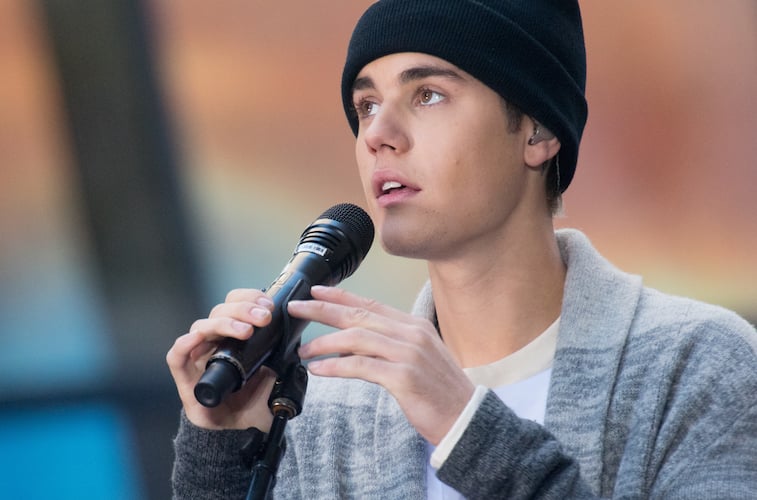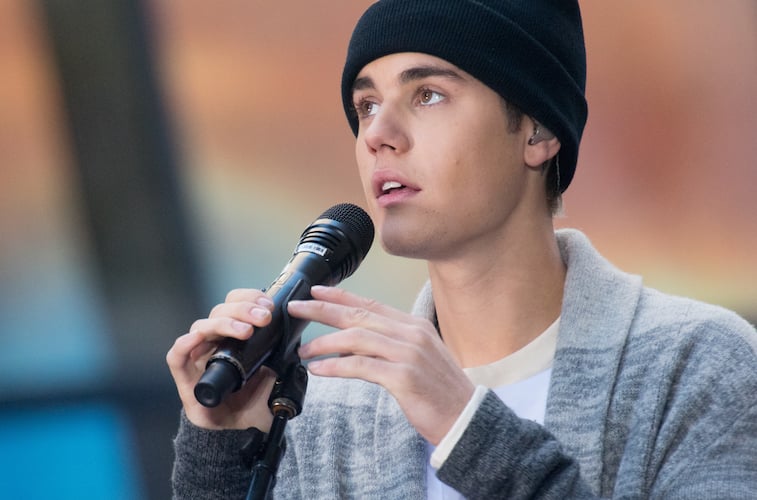 Justin Bieber | Noam Galai/Getty Images
4. His position on abortion
Even when Bieber was 16 years old, he was making headlines for his controversial comments. In an interview, Rolling Stone asked Bieber for his stance on abortion. "I really don't believe in abortion. It's like killing a baby."
He went on to share his thought on women who choose abortion in cases of rape. "Um. Well, I think that's really sad, but everything happens for a reason. I don't know how that would be a reason. I guess I haven't been in that position, so I wouldn't be able to judge that."
5. Hoping Anne Frank would have been 'a belieber'
Who can forget when a 19-year-old Bieber paid the Anne Frank House a visit in Amsterdam in 2013? He signed the guestbook with words he'll likely never live down. "Truly inspiring to be able to come here," he penned. "Anne was a great girl. Hopefully she would have been a belieber."
6. Disrespecting a Japanese shrine
His Anne Frank controversy wasn't the only time Bieber was labeled as disrespectful. While visiting Japan, he bowed in front of the Yasukuni Shrine. "Unbeknown to him," according to People, "the highly controversial monument is said to enshrine the souls of some of the country's most brutal war criminals."
He posted a photo of the moment on Twitter, writing, "Thank you for your blessings." Only after receiving backlash did he realize the damage he'd done. He issued an apology on Instagram, writing, "While in Japan I asked my driver to pull over for which I saw a beautiful shrine. I was mislead to think the Shrines were only a place of prayer."
He added, "To anyone I have offended I am extremely sorry. I love you China and I love you Japan."
7. Throwing shade at Prince
When music legend Prince passed away, many took to social media to mourn his death. Musician Andrew Watt posted a tribute, which read, "Today waking up to this news I am truly beside myself devastated the last of the greatest living performers my guitar idol."
Bieber reportedly commented on the photo, "Well not the last greatest living performer." His team, however, claimed it was curated with a fraud comment. Could they just be covering for Bieber? Maybe, but we'd like to think it wasn't real.
Check out The Cheat Sheet on Facebook!

Source: Read Full Article