Katy Perry, who has had several highly-publicized romances, revealed her current relationship status on Monday's season finale of American Idol. The finale, which featured several performers and guest stars, including Bachelorette Becca Kufrin, served as a promotional platform for a number of ABC shows.
Perry, who apparently is a big fan of Kufrin, asked if she could "be in the running" as a contestant on The Bachelorette next season, getting on her knees to kiss Kufrin's hand. "Yes, I'll give you all my roses," the reality star said. "I'm not single, but I still like you," Perry responded.
Though Perry didn't name names, rumor has it that she has reunited with former flame Orlando Bloom. The pair has been spotted out and about on several occasions in recent months. Last month, on ET, Perry stated that she would never date a contestant since she has "been spoken for." Adding, "And I'm very happy!"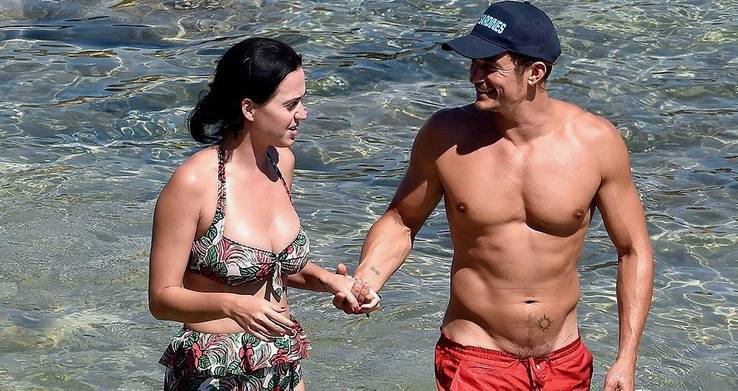 In August 2016, Bloom shocked fans when he was photographed in the buff alongside a bikini-clad Perry, while paddleboarding off the coast of Sardinia. Of the experience, Bloom said, "We'd been completely alone for five days. Nothing around us. There was no way anyone could get anything. So I had a moment of feeling free… What can I tell you? Note to self: you're never free."
Perry and Bloom broke it off in February 2017, though earlier this year a source told ET that the two were considering giving their relationship a "second chance." Days after speaking to ET, Perry and Bloom flew to Rome, where, among things, they met Pope Francis. While in Italy, the Firework singer posted an Instagram video in which she referred to the Lord of the Rings star as her "darling."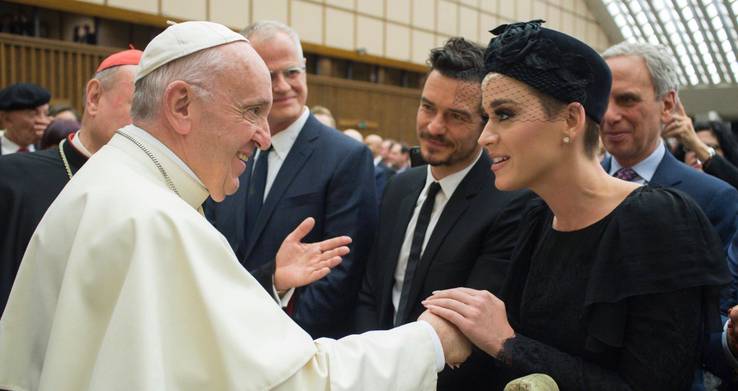 In a conversation with ET's Lauren Zima this past Monday after the American Idol finale, Perry made no comment regarding Bloom, but did praise The Bachelor/Bachelorette, saying, "My friends are kind of cult watchers and I pop in every once in a while. And love is just a thing that connects us all and I think, you know, different levels of love, it's just amazing."
Bloom's next project is Carnival Row, an upcoming American television series starring the actor and Cara Delevingne that will premiere on Amazon Video in 2019. Perry, meanwhile, is currently on the Witness Tour, which on began on Sept. 19, 2017, in Montreal and will end on August 21, 2018, in Auckland, New Zealand. The tour includes 115 shows throughout North America, South America, Asia, Europe, Africa, and Australia.
Source: Read Full Article