Katy Perry is no stranger to scandal. Back in 2010, she surprised fans by announcing her engagement to Russell Brand, with whom she had first publicly appeared three months earlier, per MTV. Just 10 months later, they shared wedding vows that would end in divorce after another 14 months. In an interview with 60 Minutes Australia, Perry described the romance as a "tornado" and "the first breaking of [her] idealistic mind." Perry is the first to admit she was impulsive and young, and she attributes her whirlwind marriage, along with many of her other mistakes, to the learning curve of growing up. In an interview with Popsugar, she said, "I have no regrets. I stumbled, I fell, I made mistakes. I learned from all of it."
More recently, The Guardian reported that Perry is facing criticism for releasing her single "Smile," the title song on an album that Perry intended to represent her "journey towards the light – with stories of resilience, hope, and love," as she revealed on Twitter, while the world was battling the COVID-19 pandemic. Some critics deemed the album "insensitive," and "Smile" never achieved the chart-topping success of her previous singles, but Perry told The Guardian "this song is not just ignorant escapism happiness." Rather, she hoped that those who feel hopeless could "hopefully … hear that one person made it through."
These are just some of the challenges she's faced in the spotlight. Read on to discover Katy Perry's biggest flubs of all time — and why the public still loves her anyway.
Some of Katy Perry's first hits are "kind of problematic" now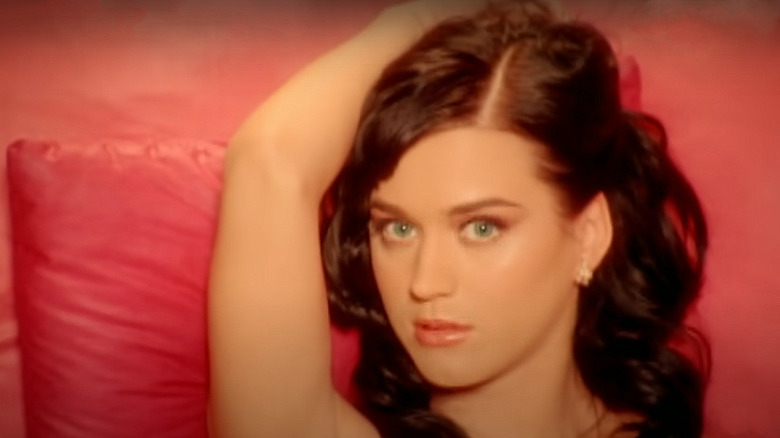 In 2008, Katy Perry released the chart-topping single "I Kissed A Girl," but not everyone "liked it." The single drew criticism for the way it handled homosexual themes and perpetuated stereotypes. The feminist site Feministing wrote in 2008 that the song was a "trivialization of queer female sexuality." This followed another song, "Ur So Gay," which was released the year before and was also accused of being sketchy and homophobic.
Bonnie McKee, a bisexual friend of Perry's who has collaborated with her on many of her other hits agrees that the songs are "kind of problematic," according to Billboard. However, she defended Perry, saying "knowing that she comes from a really conservative Christian background, it doesn't surprise me that the angle was, 'Oh, I'm so rebellious.'"
Subsequently, Perry admitted in a video for Glamour that she would edit the song if she had the opportunity to write "I Kissed A Girl" again, saying that "lyrically, it has a couple of stereotypes in it." She added that "Your mind changes so much in 10 years, and you grow so much. What's true for you can evolve."
Katy Perry has a handful of sexual misconduct allegations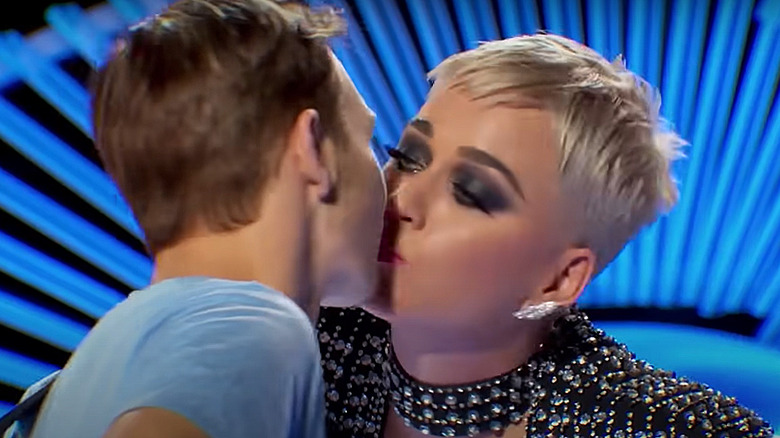 Another one of Katy Perry's biggest controversies includes sexual misconduct. In 2017, Perry publicly grabbed a teenage Shawn Mendes' butt while he was being interviewed on camera, according to Seventeen. She also kissed an "American Idol" contestant who had never been kissed before without his permission on camera. The 19-year-old contestant, Benjamin Glaze, told The New York Times in an interview: "Would I have done it if she said, 'Would you kiss me?' No, I would have said no … I was uncomfortable immediately. I wanted my first kiss to be special."
Then, in 2019, her "Teenage Dream" co-star Josh Kloss claims that she "pulled my Adidas sweats and underwear out as far as she could" to expose him to her friends, according to Vulture. He added that working on "Teenage Dream" was "one of the most confusing, assaulting, and belittling jobs I've ever done." Shortly afterwards, Russian TV Host Tina Kandelaki alleged that Perry had inappropriately tried to kiss her while under the influence of alcohol at a private party (per PageSix).
In response to the allegations, Perry told The Guardian, "I don't comment on all the things that are said about me because if I chase that dragon, it would be about true and false-ing my whole life. It's distracting from the real movement."
Cultural appropriation accusations have followed some of Perry's videos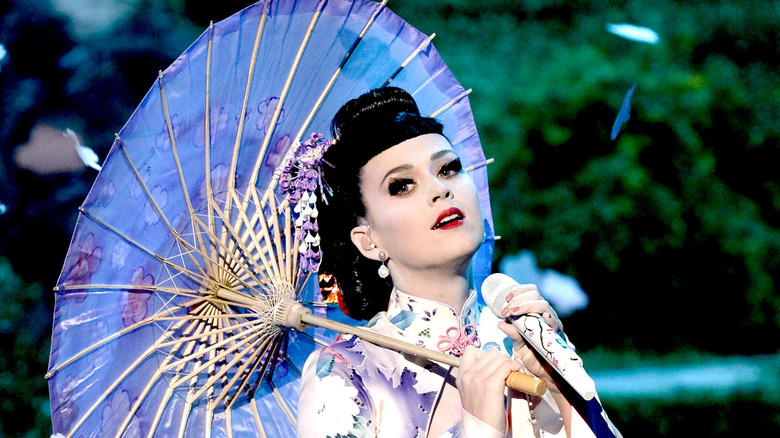 Katy Perry has also made some inappropriate outfit choices that have drawn criticism for cultural appropriation. According to Entertainment Weekly, some of the more problematic examples include braiding her hair into cornrows for her "This Is How We Do" music video and dressing as a geisha for her performance at the 2013 American Music Awards.
In an interview with Black Lives Matter activist Deray Mckesson, Perry admitted that she recognizes her mistakes, adding, "I won't ever understand some of those things because of who I am. I will never understand, but I can educate myself and that's what I'm trying to do along the way." She also added that "I have lots of white privilege."
Perry's responses in the interview had mixed reactions, however. Activist-editor April Reign tweeted "Hmmm, Katy cozies up to another friendly and well-known Black man who doesn't challenge her on her cultural appropriation." Another user defended her, tweeting in response, "I just think she's actually trying to get educated & I wish you would support the effort, even if she's not all there yet. She's changing," and "I just didn't think she should be smacked down for trying, even if it comes a bit late."
Katy Perry had to pull two shoe designs from her line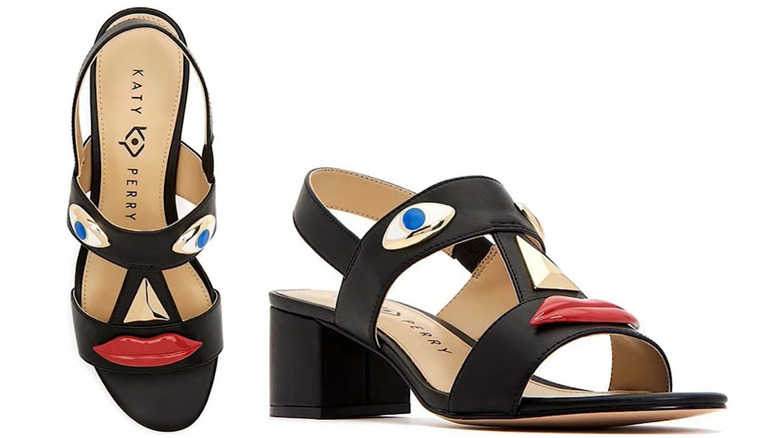 If the cultural appropriation accusations weren't bad enough, Katy Perry removed two styles of shoes from her accessories line because the designs were considered to resemble blackface, reported TMZ. The styles included "The Rue" loafers and "The Ora" block-heeled sandals, which both feature a 3D face made up of two eyes, a gold triangular "nose," and red lips.
The shoes, which were "designed 100% by Katy Perry" according to the Katy Perry Collections website, received intense backlash on social media, per Mirror. Singer Masika Kalysha asked on Instagram, "So are we just gonna let Katy Perry slide?" On Twitter, users tweeted "Katy Perry got Blackface shoes??? I thought it was over for her after she danced with the Migos… But this might've done it." Another pointed out that "someone of colour needs to be in the room when the decisions are being made."
The shoes were immediately removed from shelves, and Perry said in a statement (via Insider) that she "was saddened when it was brought to my attention that it was being compared to painful images reminiscent of blackface. Our intention was never to inflict any pain." She added that his vision for the shoes had been "a nod to modern art and surrealism."
Although Perry has made her share of mistakes, she's been reflective and open about them with a "relatable emotional honesty," as Metro writes, that fans respect.
Source: Read Full Article