In light of Khloé Kardashian's baby daddy, Tristan Thompson, 27-year-old Cleveland Cavaliers player, and the cheating allegations that are currently swirling around the new parents, it seems that Khloé's close pal, Khadijah Haqq McCray has sent a powerful message to Thompson the way the celebrities love to passive-aggressively communicate these days, via Instagram.
According to People, Haqq McCray, whose twin sister, Malika Haqq is also best buds with Kardashian, posted a John Wooden quote on her Instagram account that read, "The best thing a man can do for his children is to love their mother." Haqq McCray followed up the quote with a fist emoji for extra emphasis on the powerful quote.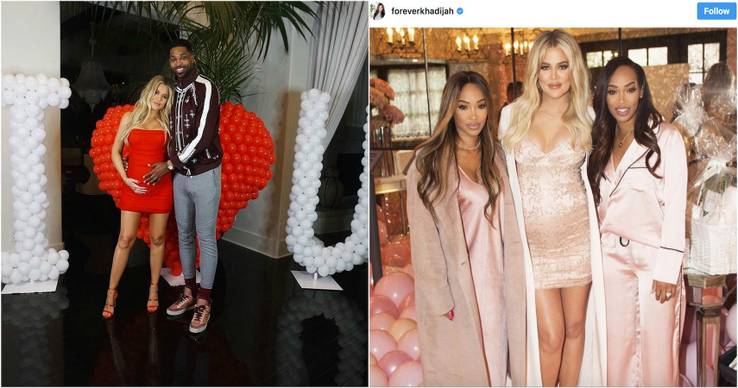 Haqq McCray's not-so-subtle Instagram message came right after photo and video "evidence" emerged of someone who looks an awful lot like Thompson passionately kissing a woman who is not Kardashian at a nightclub in New York City.
Even though the video shows the man kissing the woman, Thompson has "friends" doing what appears to be major PR damage control by claiming that the video only shows the pair having a conversation.
"The video going around shows Tristan in a loud club briefly talking to a girl, nothing more," the unnamed source said in a statement. "Tristan was there for roughly an hour and left with his teammates. Khloe and Tristan are happy and focusing on the birth of their daughter."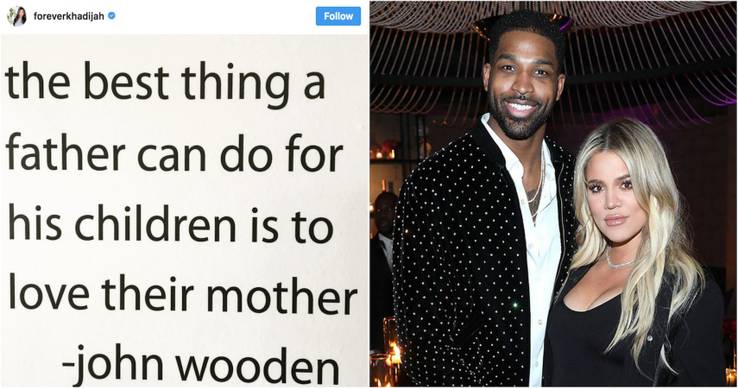 Kardashian, 33, gave birth to a baby girl at 4 a.m. on Thursday, April 12, 2018, in Cleveland. At the time of this writing, the baby does not have a name though Kardashian's fans are hard at work coming up with their best baby name ideas and sending them to the reality star through social media messaging.
She has yet to make a formal statement about the status of her relationship with Thompson or the cheating allegations but sources say that Thompson was present when the baby girl was born and he was photographed leaving the hospital in Cleveland. Only time will tell if this couple will last the test of time. On to more pressing matters, what do you think the baby's name will be? A direction? A weather condition? A popular city?
Source: Read Full Article