Kim Kardashian West went on The Ellen Degeneres Show and talked about her sister Khloé's issue with her baby daddy.
Poor, poor Khloé. That's how Ellen begins her interview with Kim Kardashian West on an upcoming episode of The Ellen Degeneres Show. The episode will air Monday, but we're given a sneak preview on just how that conversation will go.
In case you've been living in outer space for the past few weeks, mere days before giving birth to her daughter True Thompson earlier this month, video footage surfaced of Tristan Thompson, Khloé's boyfriend and father of her child, cheating on her with another woman.
First was footage of Tristan heading back to his hotel room with an unidentified woman in town after spending a night with her at a New York nightclub. The two trundled into the Cavalier power-forward's hotel at 5 AM and she didn't leave until later that day.
Then more footage appeared to show Tristan fooling around with three women at a hookah lounge in Washington DC. At one point one of the women bent down for an open-mouthed kiss, while later she motorboated him.
"You have opinions about that?" Ellen asked Kim after trying to eloquently pose the question and failing.
Kim didn't mince words. "I don't even know how to describe it besides it's just so f—ed up," the Keeping Up With The Kardashians star said.
"We really were rooting for Khloé–and we still are," Kim continued. "She's so strong, and she's doing the best that she can."
So far Khloé plans to leave Cleveland and move back to California to be closer to her family, leaving her relationship status with Tristan up in the air. Last week sources close to the family said that Khloé might try to repair the situation with Tristan, but now similar sources are saying she is asking for some space.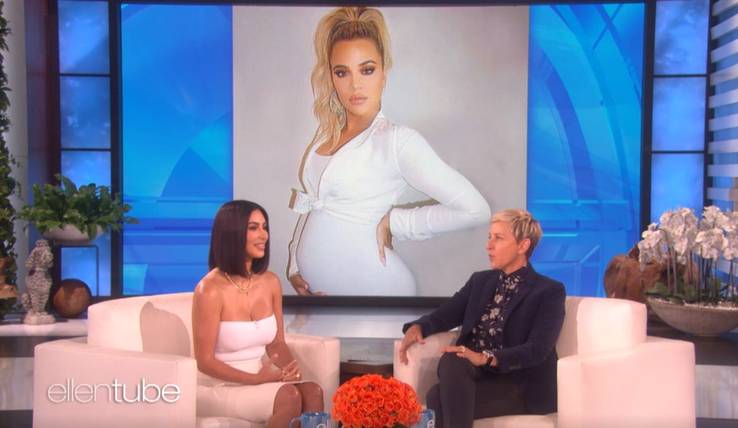 "It's a really sad situation all over," Kim comments.
Ellen eventually digs for a little more on Kim's opinion, but KKW shot her down. "I kinda made this rule with my brother: if there's a baby involved, I'm not gonna talk, I'm gonna keep it cute, keep it classy and not talk too bad," she said.
I'm gonna try and not say anything too negative because one day True is gonna see this."
Check out Ellen's show on Monday for the full interview.
Source: Read Full Article