This year on Mar. 31 marks the three-year anniversary of rapper and entrepreneur, Nipsey Hussle. Hussle was gunned down outside of his clothing store in the Crenshaw section of LA. Since his death, he's been praised for promoting ownership, not just in music, but also for buying back businesses and creating opportunities in his neighborhood.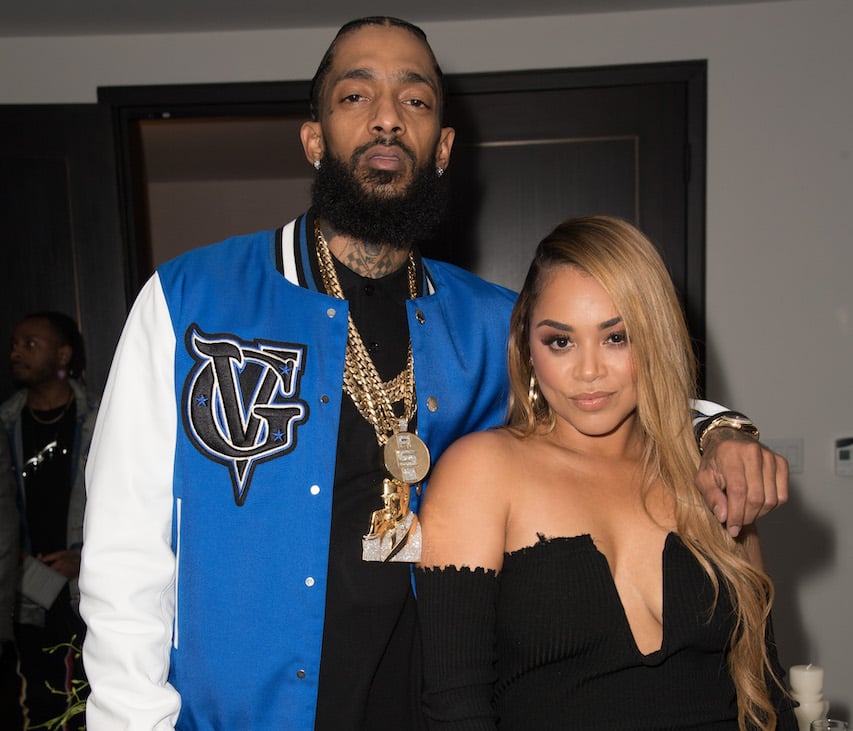 At the time of Hussle's death, he was in a five year relationship with Games People Play star, Lauren London. London has since worked closely with Hussle's estate to keep his legacy and name booming through various projects. She's been focused on raising her and Hussle's children as well and recently spoke about how his unexpected passing altered her life.
Lauren London says Nipsey Hussle's death 'derailed' her life's plans
London recently made an appearance on Jay Shetty's podcast, On Purpose. During their chat, she spoke of how she has been dealing with life since Hussle's passing. She admits that his death derailed her life in unspeakable ways but says surrendering to one's circumstances is what she's learned to do.
"When you have this plan for your life, as you should, if or when that gets derailed, and you have plan B now to go off that you didn't plan on, it is the ultimate test of surrender," the 37-year-old ATL star said. "Because at the end of the day as much control as we think we have, we do not."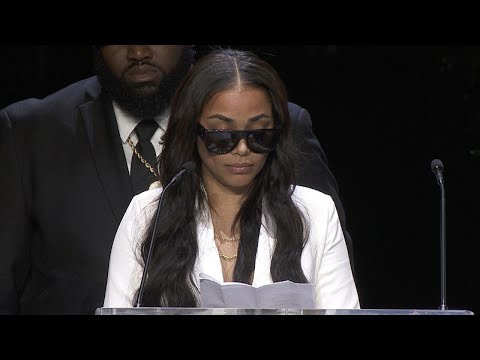 It doesn't exempt her from pain she feels not having her longtime love present in the physical sense, she adds. However, London says surrendering allows one to move in their honor.
"It's actually very powerful to surrender — we think that it's a weakness, but it's so much power in letting go and flowing with the river because life is going to do what it's going to do," she said. "We are all going to get chin-checked by life one way or another — so I might as well focus on my enlightenment and roll with the river and not fight with the rocks."
She says her faith was tested after his passing
London is deep in her faith in God. she's also opened up in recent years about how reading, meditation, and sticking to self care has helped her push through amid this difficult time. Still, in the immediate aftermath of Hussle's death, London told Jada Pinkett Smith during an appearance on Red Table Talk that her faith was tested.
"For me, what's really been important is like, connecting with God. And that's been a struggle because something horrible happens in your eyes and you're like, 'How God?'" she said. "Knowing that there is life after this life – it's not easy. I don't always wake up on the enlightened side of the bed and the days that I don't I let myself because I'm human and I'm not always going to feel so, 'I'm gonna be okay,' and I don't. And that's okay too."
The actor returned to work shortly after Nipsey Hussle's death
London went back to work just months after Hussle's death. Her first project was alongside her friend Michael B. Jordan in Without Remorse. In the film, Jordan's character grieves the murder of his pregnant wife Pam, who London stars as. The role had too many similarities for London to pass on it.
"I saw throughout the film she comes to him and… her love for him is still guiding him and I felt so connected to that just in my own personal experience that I felt like I could contribute here," she told Entertainment Tonight. "Moving forward in my life, I kind of don't want to do anything that I can't really truthfully contribute and I felt like I could truthfully contribute to this project."
Source: Read Full Article