Controversial YouTuber Logan Paul is back in business after the video-sharing website restored lucrative advertising on his channels.
The 22-year-old vlogger has hit the headlines in the past couple of months after he posted a video on Dec. 31, 2017, shot in Japan's "Suicide Forest". Aokigahara holds the morbid distinction of being the world's second most popular suicide spot, thanks to it's vastness and density.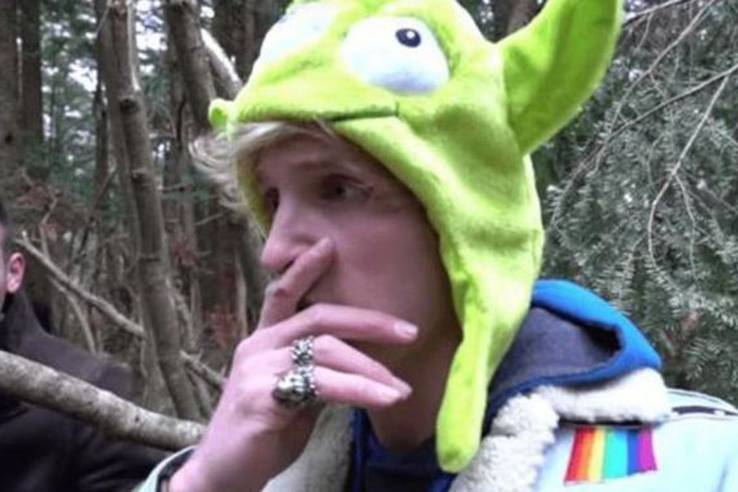 PREVIOUSLY: LOGAN PAUL RETURNS TO YOUTUBE AFTER CONTROVERSY
In the video, Paul wears a novelty hat while wandering the forest when he comes across a dead body. Fans and the media were outraged at what appeared to be a brazen lack of respect for victims of mental health issues and suicide. Following on from the controversy, the star released a statement apologizing, but on Feb. 5, 2018,  he was back to his old shenanigans again, this time shooting a taser at a dead rat. It was this ill-advised video that caused YouTube to pull advertising from his channels, undoubtedly costing him precious revenue.
While his ads are now back up and running, YouTube maintains that the Ohio-born star is still on a 90-day probation period. During that time, his content will not be featured in the trending tab or be eligible for non-subscriber notifications and his programs will still remain blocked from the lucrative Google Preferred premium-ad program. While all of these sanctions against him were welcomed, the public outcry for Paul to be swiped off of YouTube completely was, and still is, vast. A petition calling for his channels to be deleted from the platform altogether has attracted more than 660,000 supporters since its creation.
According to Variety, the entire series of events caused the social media platform to rethink its policies when it comes to how "brand safe" it is for advertisers. Just last month, YouTube promised to implement new procedures which include manually reviewing all videos on the Google Preferred Program. This will protect the interests of advertisers, but is that really what matters? Considering Paul's demographic comprises of millions of teens, the main concern should be the effect his antics will have on young audiences.
Source: Read Full Article