Meek Mill will receive a documentary about his fight to get out from behind bars.
The Hollywood Reporter delivered the news that Amazon Studio is planning a six-part documentary about Meek Mill's fight for the controversial imprisonment in 2017, as well as displaying the flaws and injustice of the US criminal injustice system. This docuseries will be produced by Jay-Z under his Roc Nation banner, Intellectual Property Corp.'s Eli Holzman and Aaron Saidman as well as investigative journalist Paul Solotaroff and documentary filmmaker Isaac Solotaroff.
Amazon promises the viewers the unprecedented access to the rapper's career and his controversial case of violating his probation for performing a wheelie in an Instagram video. Mill will help the team in order to shed light to his own criminal injustice. He stated that he was grateful for the opportunity.
"Not only will this documentary give viewers an unprecedented look at my life, but it will also allow me to use my public platform to highlight the need for criminal justice reform," the rapper said.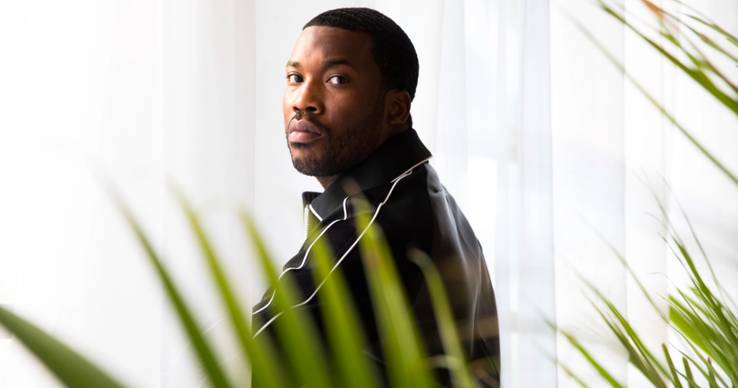 Amazon also notes that the investigation will also follow Mill's supporters as they are still trying to uncover the potential of the probation trap—a corruption in the juridical system that kept the rapper under the Philadelphia's criminal justice system for more than a decade after he was caught for possessing drugs and guns when he was 19-years-old. The probation time for him was more like a perversion of the supposed-to-be rehabilitation system, according to Mill's group of supporters.
The production team also intends to demonstrate the "negative effects long tail probation is having on urban communities of color." Mill's case has been compared to other criminal cases where the convicted persons were white. Jay-Z, who has previously produced docuseries exploring the injustices within the criminal justice system connected to cases involving Trayvon Martin and Kalief Browder, penned an opinion piece to support Mill. His piece in The New York Times, published in November 2017 read: "For about a decade, he's been stalked by a system that considers the slightest infraction a justification for locking him back inside. (…) What's happening to Meek Mill is just one example of how our criminal justice system entraps and harasses hundreds of thousands of black people every day."
This docuseries will also reveal aspects of Mill's personal life. Each hour-long episode will unravel Mill's past—from the childhood trauma that shaped him as an artist, to the wrongful conspiracy behind his latest imprisonment —while following the present journey of his legal battle. Mill's music career will also be featured.
The untitled series is expected to release in 2019.
Source: Read Full Article