The late Jim Henson, who was the creator of The Muppets, is probably turning over in his grave either from shock or because he is rolling with laughter. At the recent CinemaCon convention in Las Vegas, the chairman of STX Films, Adam Fogelson, introduced a trailer from the upcoming film The Happytime Murders starring Melissa McCarthy that was directed by Jim Henson's son, Brian Henson.
We are not sure how Brian's mom, Jane Henson, who is also deceased, would feel about how the Muppet characters are being portrayed. She worked for so many years on The Muppets with her husband Jim and continued to do so after he died. It was the Henson's' love for children that motivated them. This film is definitely a departure from that.
USA Today reported that the R-rated film is a very raunchy take on the Muppet characters, revealing what they do when they are not on the set filming family-friendly shows. The idea behind the film is that most Muppets, except Elmo, act very differently when they are off-camera.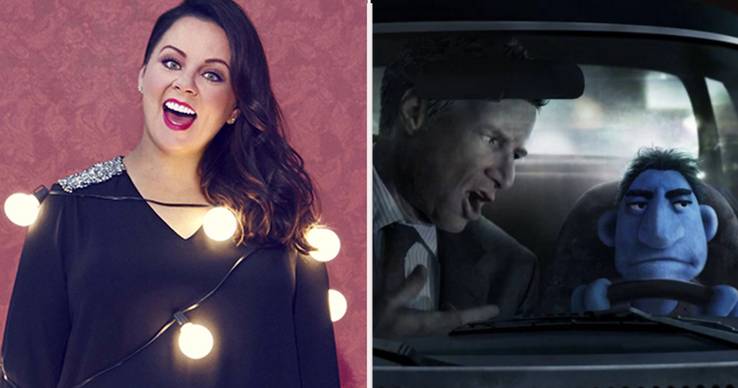 STX Films Chairman Fogelson was quoted at CinemaCon as saying "You know in your hearts, when Kermit the Frog and Miss Piggy go home at night and there are no cameras around and no children, it's filthy." Audience reaction at CinemaCon was that the film looks to be a hilarious comedy made for adults, certainly not for children, so parents be warned. This take on the beloved Muppet characters is full of coarse language, sexual scenes, drug use, and is about a murder investigation.
McCarthy is a detective in the film, who is working with a puppet detective as a partner. The detective team is investigating the murders of the puppet stars of a fictional rival television show of The Muppets, called The Happytime Gang. The assumption in the criminal investigation is that the Muppets became so jealous about the success of a competitive show that they conspired to murder the puppet stars from the others show.
McCarthy uses the F-word like a drunken sailor throughout the film. She goes out to the streets to question puppet prostitutes and to investigate murder scenes of puppets showing their brains blown out in a mafia-style execution. She tries a puppet street drug that she thinks is either ecstasy or cocaine, which turns out to be sugar. When she snorts it, it nearly kills her due to her suddenly having too much sugar in her bloodstream. The trailer finishes up with a voyeuristic view showing a raunchy office scene.
The film was produced in collaboration with The Jim Henson Company. Besides starring in the film, McCarthy took on the producer role as well. McCarty's husband, Ben Falcone, was a co-writer of the screenplay along with Todd Berger. Co-stars include Elizabeth Banks, Joel McHale, and Maya Rudolph. It is scheduled for theatrical release on August 17, 2018.
Source: Read Full Article