Dolly Parton is Hannah Montana's "Aunt Dolly." She's also Miley Cyrus' actual fairy godmother, with fans noticing physical similarities between these artists. That's especially true of Cyrus' "30 Under 30" photoshoot for Forbes. Here's what fans are saying about these singers and their shared platinum blonde hair looks.
Miley Cyrus was named one of Forbes' '30 Under 30' for 2021
Some know her from her Disney Channel stardom, where Cyrus first gained popularity by appearing as the title character in Hannah Montana. She enjoyed cameos in shows like The Suite Life of Zack and Cody before taking a step back from the Disney television network.
Since then, she acted in Netflix's Black Mirror, guest judged RuPaul's Drag Race, and released award-winning original songs. That includes her 2020 song with Dua Lipa, "Prisoner." As a result, this rockstar was named one of Forbes' "30 under 30."
"FORBES 30 UNDER 30," Cyrus tweeted, along with a video of the project. "I turned 29 last week. It was now or never. Thank you for the honor."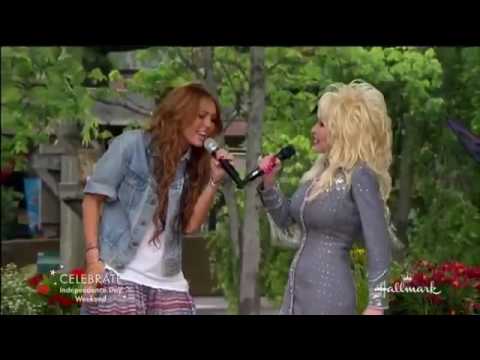 Some fans noticed similarities between Miley Cyrus and godmother Dolly Parton
Forbes' 30 Under 30 came with a new photoshoot starring Cyrus. The artist promptly shared images on her social media accounts. Some even noticed the physical similarities between Cyrus and her honorary "fairy godmother," Parton.
In this photoshoot, Cyrus sported big blonde hair with bangs, complete with a sparkly silver outfit. With Parton being Cyrus' actual godmother, it made sense that there was some influence and inspiration behind Cyrus' look.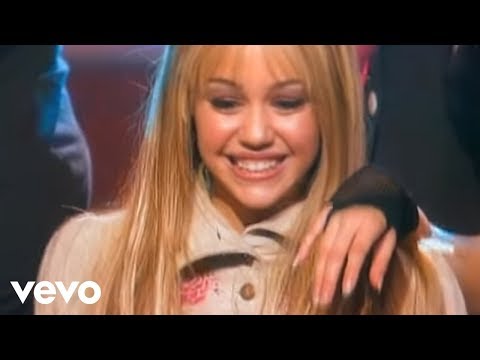 Miley Cyrus often shares her love for her godmother Dolly Parton
When it comes to her list of inspirations, Cyrus mentions her godmother, often sharing her support for the country legend. She even noted that Parton is always giving out "Dolly Hats" to fans.
"(People) say, 'Don't meet your heroes,' but that doesn't apply to her," Cyrus said during an interview on The Late Show Starring Jimmy Fallon. "When you meet her, she's as incredible as you would have ever dreamed; she's even better. I mean, every single person on set, in a crowd, going to the grocery store, from the bottom to the top she's just …"
Cyrus even dressed as her "Aunt Dolly" for her January 2020 birthday, complete with a big blonde wig and lipgloss. Along with pictures, Cyrus posted a video of herself alongside a video of her godmother.
In conjunction with "The Backyard Sessions," Cyrus performed a cover of "Jolene" by Parton. Parton acted as a guest star on the Disney Channel original series Hannah Montana, even singing "True Friend" with other cast members.
Cyrus also took after her godmother regarding her philanthropy projects, including the Happy Hippie Foundation. Most music by Miley Cyrus, including her EP She is Coming, is available on Spotify, Apple Music, and most major streaming platforms.
Source: Read Full Article