Multiple drugs have been reported found at the scene of Deadliest Catch star Blake Painter's death.
It turns out the high seas aren't always the deadliest thing in a fisherman's life. According to a police report obtained by TMZ from the Clatsop County Sheriff's Office in Oregon, multiple drugs including meth, heroin, and the opioid Tramadol were found at the Blake Painter's home where he was found dead on Friday, May 25th.
The report also gives further details on how Painter was found. A statement from a friend of Painter's said he became concerned after not hearing from him for a few days. The friend went to Painter's house but received no response. When Painter didn't answer the door he peered in through the living room window and saw Painter lying facedown on the floor. That's when he called the police.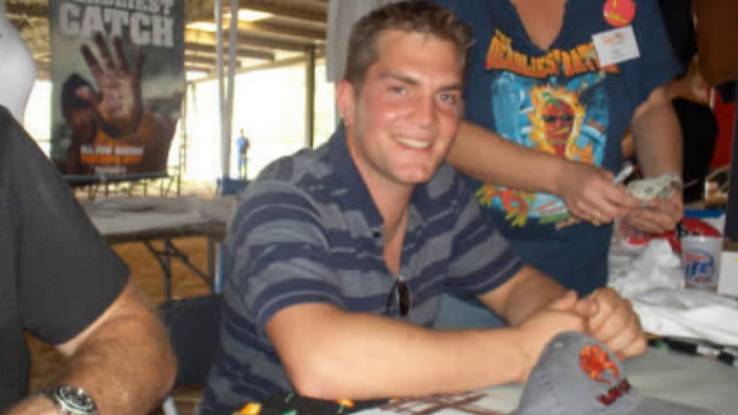 Police found Painter lying on his stomach, skin pale and tinged blue, with foam around his mouth. There was also "the odor of decaying flesh", according to the report.
An autopsy and toxicology were both ordered as a pipe, tinfoil, and an empty pill bottle labeled "Tramadol" were all found near the body. An Altoids tin was also nearby and contained what is believed to be both meth and heroin.
We have little information from Painter's personal life to determine if he was either depressed or a drug addict. In the days before his death he was reportedly in good spirits and sober. He even took his daughters swimming the Sunday prior.
The results of the autopsy and toxicology reports have yet to be officially released, but friends of the late fisherman are already labeling it an overdose. Nick McGlashan, a deck boss on the show and someone who has struggled with opioid addiction, tweeted out his condolences to the family.
McGlashan didn't use Painter's name, but the well-wishes seemed to be aimed at his loved ones.
The Deadliest Catch is currently in its 14th season depicting the lives of fishermen and women in the Bering Sea. The show has won 15 Daytime Emmys.
Source: Read Full Article