In addition to sharing the raunchy cover art, the female emcee reveals the release date for her fourth studio effort.
AceShowbiz –
Nicki Minaj has shared more details of her highly-anticipated album "Queen". The female emcee took to social media on Thursday, June 7 to post the official artwork for her fourth studio effort in addition to revealing the release date.
Channeling the Hellenistic period of the Egyptian empire, Nicki seductively lays half-perched on a hefty tree branch against a blood orange background. She sports pasties and covers her nipples with colorful Egyptian beads. Leaving little to the imagination, the "Anaconda" hitmaker strategically places one hand in front of her lady parts.
The cover art was taken by fashion photographers Mert and Marcus, whom Nicki described as "legendary." In the caption, Nicki described the album as her "greatest work to date." The effort will make its way out to stores on August 10, with pre-orders opening next week.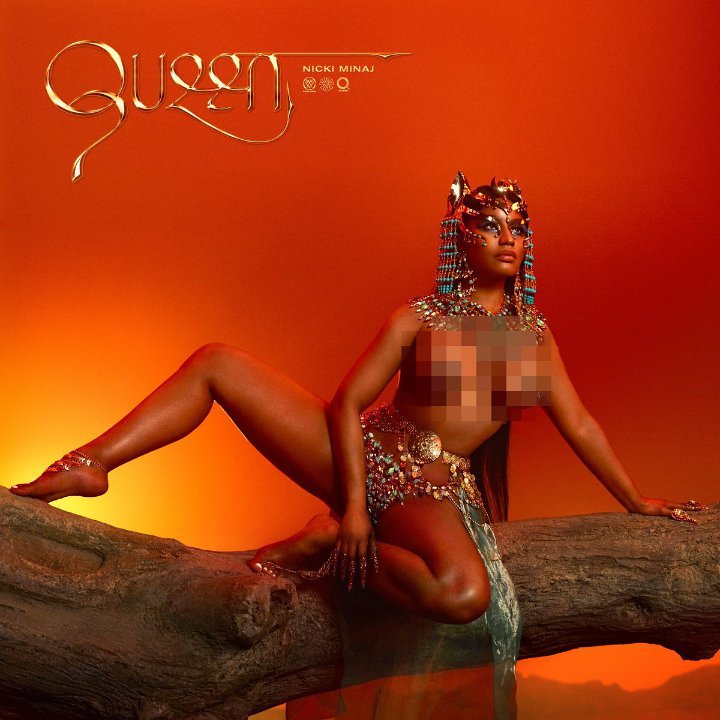 "Queen" will come as a follow-up to her 2014 album "The Pinkprint" which spawned hits like "Anaconda" and "The Night Is Still Young". Nicki is currently gearing up for the release of the second single off the set after confirming that "Barbie Tingz" is not the second single. The first single, "Chun-Li", was released on April 12 to critical acclaim and commercial success.
Besides working on her own album, Nicki also collaborated with a slew of musicians. She joined forces with YG, 2 Chainz and Big Sean on "Big Bank", which sparked dating rumors between her and fellow rapper Eminem. The Trinidadian beauty additionally reunited with Ariana Grande for the latter's song "The Light Is Coming". The song was debuted at Wango Tango festival in Los Angeles on Saturday, June 2.
Furthermore, Nicki is set to headline the 2018 Made in America festival, which will be held at Benjamin Franklin Parkway in Philadelphia on September 1 and 2. Other acts set to perform at the event include Meek Mill, Janelle Monae and Alessia Cara.
Source: Read Full Article