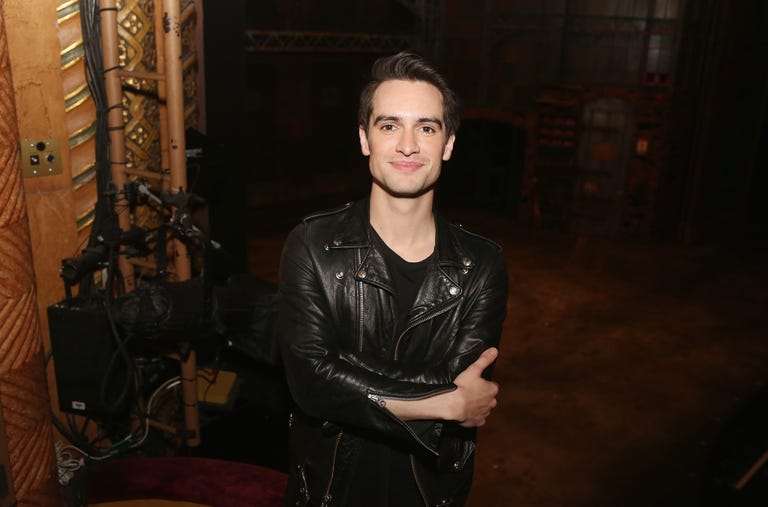 In a new interview with PAPER Magazine, Panic! at the Disco frontman Brendon Urie has come out as pansexual. When asked about his 2013 hit "Girls Girls Boys," and how it helped his queer fans embrace their sexuality, Urie discloses that it was actually about his first threesome when he was 15 or 16. He then explains that he doesn't subscribe to traditional "masculinity" tropes and says, "I'm married to a woman and I'm very much in love with her but I'm not opposed to a man because to me, I like a person."
"Yeah I guess you could qualify me as pansexual because I really don't care. If a person is great, then a person is great," he continued. "I just like good people, if your heart's in the right place. I'm definitely attracted to men. It's just people that I am attracted to." When asked to label the disclosure, he said, "I guess this is me coming out as pansexual."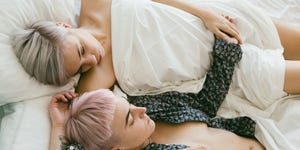 The vocalist has been married to his wife Sarah Orzechowski since 2013, but has never shied away from showing his support for the LGBTQ+ community. After his stint on Broadway's Kinky Boots in August, he pledged $1 million dedicated to allowing schools to establish gay-straight alliance clubs for students in K-12.
"For years my fans have inspired me with their determination and creativity as they have created a safe and inclusive community," Urie said in a statement in relation to his donation. "I felt the time had come for me to join them boldly, to bring that energy and power to bear on the huge challenges facing our whole society."
Follow Jasmine on Instagram.
Source: Read Full Article