Paul McCartney and George Harrison had very different experiences at Maharishi Mahesh Yogi's ashram inRishikesh, India. In 1968, the leader of the Transcendental Meditation movement invited The Beatles to come to the retreat he held annually for Westerners who wanted to learn about the movement.
It was peaceful and quiet inside the ashram bubble—perfect conditions for writing songs, however, not for George. He had to remind Paul that they weren't in India to write the next Beatles album. They were there to meditate. Telling Paul not to write songs was like telling him not to breathe, though.
The Beatles wrote tons of songs at Maharishi Mahesh Yogi's ashram
Going to India was one of The Beatles' smartest decisions. It proved to be a blessing after years of non-stop touring in the chaotic Beatlemania. It provided a quiet reprieve and gave the group the chance to write tons of songs. They wrote 48 tunes, most of which ended up on The White Album later that year.
Life on the camp wasn't too eventful, so when The Beatles weren't meditating or trying to meditate, they wrote as much as possible.
"The weeks the Beatles spent at the ashram," photographer Paul Saltzman, who attended the retreat too, later wrote (per Rolling Stone), "were a uniquely calm and creative oasis for them: meditation, vegetarian food and the gentle beauty of the foothills of the Himalayas.
"There were no fans, no press, no rushing around with busy schedules, and in this freedom, in this single capsule of time, they created more great music than in any similar period in their illustrious careers."
"Songwriting came easy," Donovan wrote in The Autobiography of Donovan. "Paul Mac never had a guitar out of his hand. He let us all get a few songs in though, and you can hear the results on the records that followed, the Beatles' White Album, and my own The Hurdy Gurdy Man."
The retreat might have given The Beatles a place to concentrate on songs, but that was not what George used it for.
Paul McCartney said George Harrison scolded him about writing songs while The Beatles were in India
Paul did not mediate as much as George. He didn't take to it. However, he wasn't going to waste the trip and do nothing. He started writing lots of tunes, but George didn't like that.
In Barry Miles' Many Years From Now, Paul explained (per Beatles Bible) that George got quite cross with him during The Beatles' stay in India. George thought Paul was focusing too much on writing songs for the next Beatles album rather than meditating, which was the whole point of their trip to Maharishi's ashram.
"I wrote quite a few songs in Rishikesh and John came up with some creative stuff," Paul explained. "George actually once got quite annoyed and told me off because I was trying to think of the next album.
"He said, 'We're not f***ing here to do the next album, we're here to meditate!' It was like, 'Oh, excuse me for breathing!' You know. George was quite strict about that, George can still be a little that way, and it's like, 'Oh come on, George, you don't have a monopoly on thought in this area. I'm allowed to have my own views on the matter."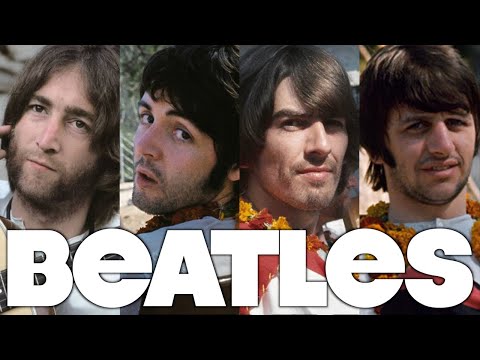 Paul didn't meditate as much as George while the band was in India
George and John were the most dedicated in their meditation while at the ashram. Although, John might have taken it too far.
In The Beatles Anthology, John said, "I was in a room for five days meditating. I wrote hundreds of songs. I couldn't sleep and I was hallucinating like crazy, having dreams where you could smell. I'd do a few hours and you'd trip off, three- or four-hour stretches. It was just a way of getting there, and you could go on amazing trips."
In Bob Spitz's The Beatles (per Rolling Stone), John's first wife, Cynthia Lennon, said that John cared a lot about mediation. She added, "John and George were [finally] in their element [at the ashram]. They threw themselves totally into the Maharishi's teachings, were happy, relaxed and above all found a piece of mind that had been denied them for so long."
George said meditation was his way of connecting with God, although he found other ways later. "The meditation buzz is incredible," he told Saltzman. "I get higher than I ever did with drugs. It's simple… and it's my way of connecting with God."
Paul didn't last long at the ashram, although Ringo was the first to leave. He had trouble adjusting to the food because of his food allergies. Paul followed a few weeks later. He went back to England, where he could write songs any time he wanted.
Source: Read Full Article