In the spirit of Ross Geller from Friends, Pete Davidson claims his ex Cazzie David and he were "on a break" when he hooked up with Ariana Grande, 24, in early May.
This comes from TMZ as Davidson and Grande, who announced their engagement last week after dating for just over a month, have not been shy about showing off their newfound happiness. Just yesterday, Davidson, 24, posted a pic on Instagram of Grande and himself with the caption, "u know what you'd dream it be like? it's better than that." The couple was also seen at Disney riding Space Mountain with Grande's family and friends.
David seems to be handling the news of her ex's engagement with grace, however. The daughter of Larry David, a comedy writer and actress in her own right, is reportedly happy for her ex, according to sources, who add that David, 24, is "moving on" and "not dwelling" on Davidson's whirlwind romance with Grande.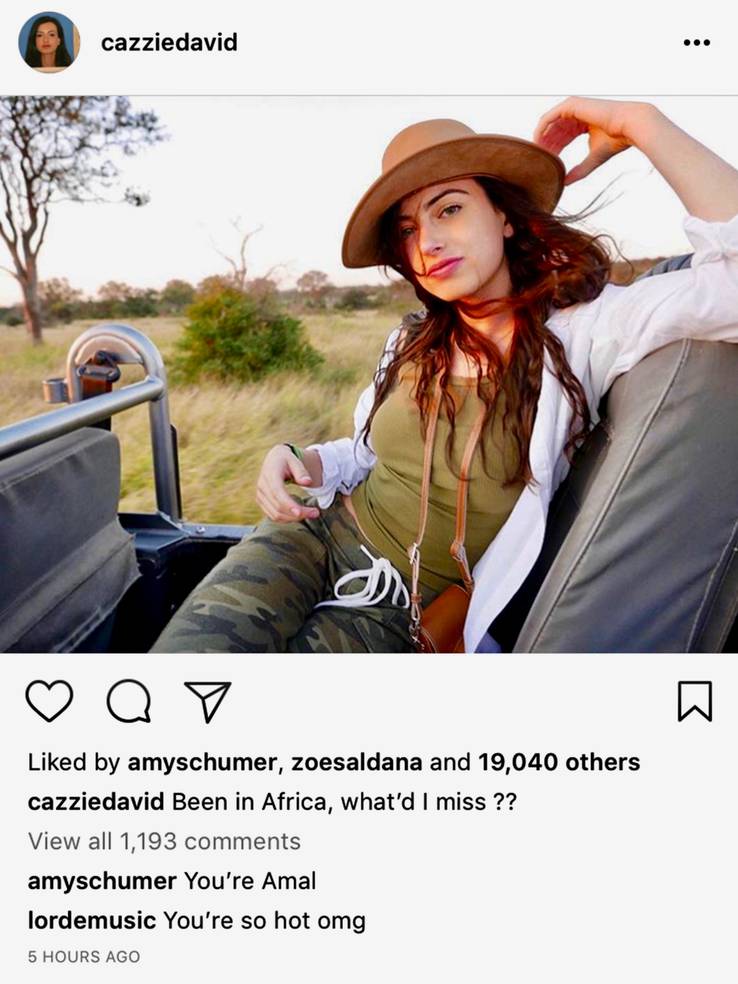 In fact, David, who has been traveling in Africa with her sister Romy, posted a tongue-in-cheek comment on her Instagram in which she says, "Been in Africa, what'd I miss ??" after the couple announced their engagement. Davidson and David dated for two years and seemed to be a couple made in comedy heaven. The SNL star even got a tattoo of David on his right forearm, though reports say that he will cover it up.
Although the new couple has wasted no time in getting engaged, they are apparently not in a hurry to set a date. Grande, however, has told friends that she would like to have a "winter wonderland-themed" wedding, which seems strange considering the singer is from Florida.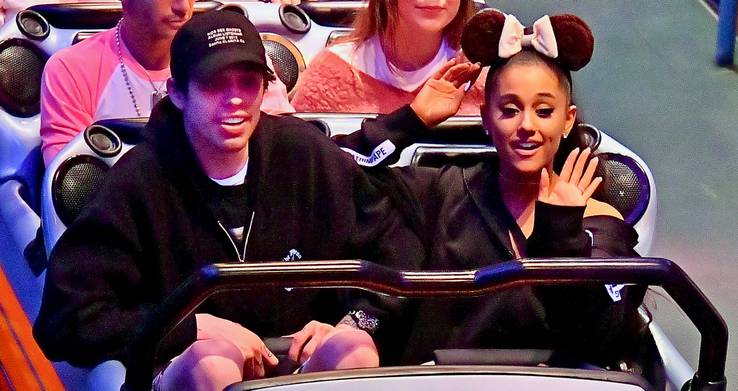 A source added, "Ariana has talked about marriage since she was 15. During her teen years, she was always very dreamy about a wedding and she used to call friends and talk about one day having that one special person. Ariana also spoke about a winter wedding, which seemed a little cold, but she loves the idea of a winter wonderland-type scene. We used to laugh about her fun ideas of a snowy wedding day."
Meanwhile, the three young stars have work to keep them busy. Davidson has just premiered the feature film Set It Up and will be returning to Saturday Night Live in the fall. David is set to write and star in Half-Empty, a new Amazon comedy series, about a "sardonic girl in her final year of college whose overactive imagination leads to catastrophic thinking and hilarious mishaps." And Grande will release Sweetener, her fourth studio album, on July 20, 2018. With so much work, it's no wonder these twenty-four-year-olds have no time for needless drama.
RELATED: ARIANA GRANDE & PETE DAVIDSON ENGAGED AFTER WEEKS OF DATING
Source: Read Full Article