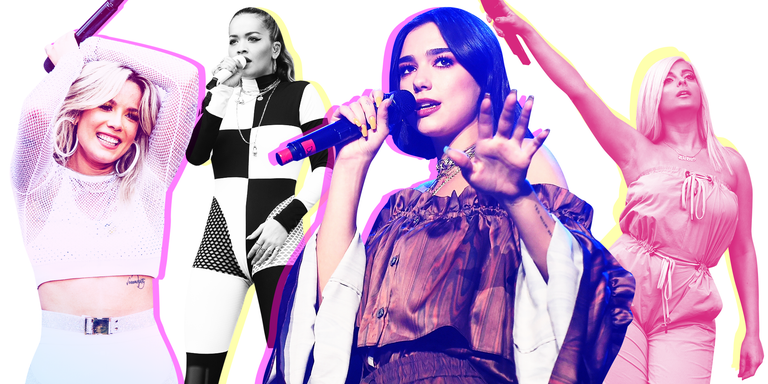 I have a theory that every couple of years, pop stars completely disappear. I know it's not a totally sound generalization — amidst the wasteland of '00s-era Black Eyed Peas and Paris Hilton solo ventures, Rihanna and Taylor Swift planted the seeds that would see them grow into international pop phenomena. As Destiny's Child quietly disbanded around the same time, Beyoncé began her ascent to cultural royalty. And even as Britney Spears endured the hell that was 2007, she still released Blackout, an album that served as a testament to the complications she was battling — before continuing to put out serviceable and sometimes even very great pop records.
But with a few notable exceptions — Ariana Grande, Nicki Minaj, Lorde, Justin Bieber, and One Direction if you're still mourning them like I am — there's been a real dearth of new pop superstars in the past decade. Plenty have tried to rise to the heights of Katy Perry or Lady Gaga, but very few have succeeded. For every Lorde who breaks out of the pack, there's a Bebe Rexha, Dua Lipa, Zara Larsson, Rita Ora, Halsey, and Tove Lo remaining heartbreakingly under the radar. But why? Where have all the superstars gone?
It's not because the music's bad. Bebe's latest single "I Got You" is by all means a bop: her voice is strong, the beat is great, and it's far above the mundanity of what defined the genre last decade. (I'll reference the Pussycat Dolls in these moments until the day I die.) Dua Lipa's "New Rules" is as solid a jam as its corresponding video, serving as a guide to avoiding the pitfalls of reuniting with an unworthy man, and Zara Larsson's "Lush Life," while not doing much to set her apart from her contemporaries, is still a decent "best summer ever" anthem.
Bebe in particular, having just released her debut solo album, seems poised for stardom. She's already teamed up with Cardi B and Charli XCX, she gave Louis Tomlinson a boost on one of his early singles, and she's opened for Bruno Mars and Katy Perry. But will she become the kind of superstar your dad knows? Probably not, but it'll be through no fault of her own.
The first reason for this, Bebe pun not intended, is our expectations. For most of this decade, we've been flush with out-of-this-world superstars who seem likely to remain at the top of the game for quite a while — Beyoncé, Rihanna, Taylor Swift. Their common denominator? We watched them grow up and grew along with them. Taylor Swift evolved from country music ingénue to one of pop's reigning queens, Rihanna moved from casual dance floor jams to deeper, more personal tracks that celebrate sexuality and the reclamation of self, and Beyoncé is well, Beyoncé. Even Lorde, who only has two albums under her belt, has already grown from a sassy, party-hating teen to a heartbroken woman pushing through the aftermath of a nasty breakup. So when you're an untried singer with no past to speak of, it's hard to compete with heavy hitters willing to enlist their husbands to make a triptych about their almost divorce.
For most of this decade, we've been flush with out-of-this-world superstars.
That isn't to say we don't need stars like Bebe Rexha or that they're disposable. Bebe's lyrics are self-referential and telling ("maybe I'm just comfortable being sad"), and she's generous in her choice to give us a peek behind fame's curtain — a smart move, especially since authenticity reigns supreme on all fronts of the cultural game. (Busy Philipps got her own late-night show based on her transparency and comedy on Instagram stories, so there's a clear thirst for realness right now.) But Bebe's also 28 — a grown-ass woman, already in charge of her narrative and aware of who she is. She, like Rita Ora (27), won't grow up in front of us. Instead, she'll issue a brand of pop that she likes and wants to perform. We may not get emotionally invested like we did with the music of those artists we've been following since their tween years, but we still get to enjoy decent pop. We get to cleanse our old pop-star palettes while we figure out what comes next.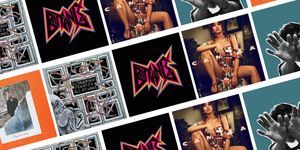 Then there's the undeniable reign of rap, a genre so rich in talent and variety that it's arguably eclipsed pop. After all, Cardi B's "Bodak Yellow" replaced Taylor Swift's "Look What You Made Me Do" as a number-one last summer, while Drake's empire solidifies with the upcoming release of Scorpion. Add to that Kendrick Lamar's Pulitzer and Childish Gambino's "This Is America" and we've not only been gifted with good and interesting music, but poignant and political messages that actively challenge a world in dire need of it.
You also can't discount the sheer amount of music out there, and the way we now consume it. Unlike those of us who spent hours glued to the radio making mix tapes of the same five chart toppers (I still curse every DJ who talked over the beginnings and ends of songs), listeners now have Spotify, Apple Music, and every other streaming platform to fragmentize the listening experience. We can all self-select our soundtracks in a way that was impossible even 10 years ago, and because of that, it's completely possible to bathe oneself in new music without ever even hearing the biggest Top 40 hits.
It's hard to compete with heavy hitters willing to make a triptych about their almost divorce.
Still, Bebe Rexha, Camila Cabello, Zara Larsson, Dua Lipa, and the rest have begun building foundations on which to mount their own pop empires, slow-burning through the charts in the same spirit as Rihanna did with "Pon de Replay," Adele did with "Chasing Pavements," or T-Swift did back in her "Tim McGraw" days. Their predecessors have eclipsed them so far, but that'll just give them time to establish fan bases and figure out what kind of pop star they want to be — which, in turn, could become the kind of pop star we get obsessed with next.
So it's not that the era of the superstar is over, or that the relative lack of hype around something like Bebe Rexha's Expectations is a testament to a barren musical landscape. The landscape is thriving — we're just in a calm before the next fever hits. And if Bebe continues to release albums that offer her unique perspective, that call out the realities of fame as she sees them, and are set to beats and melodies that are as intoxicating as they are danceable, she — and Dua, and Zara, and so on — will cement her place as a pop mainstay. Because the thing about pop stars, even the seemingly untouchable ones, is that the ones that burn the brightest can flame out just as quickly.
Anne T. Donahue is the author of the forthcoming book Nobody Cares. Follow her on Twitter.
Source: Read Full Article