Rapper and singer Post Malone is known for his music and his myriad tattoos. Malone gave Australian breakout star The Kid Laroi a tattoo while they were working together, and Laroi went on to return the favor.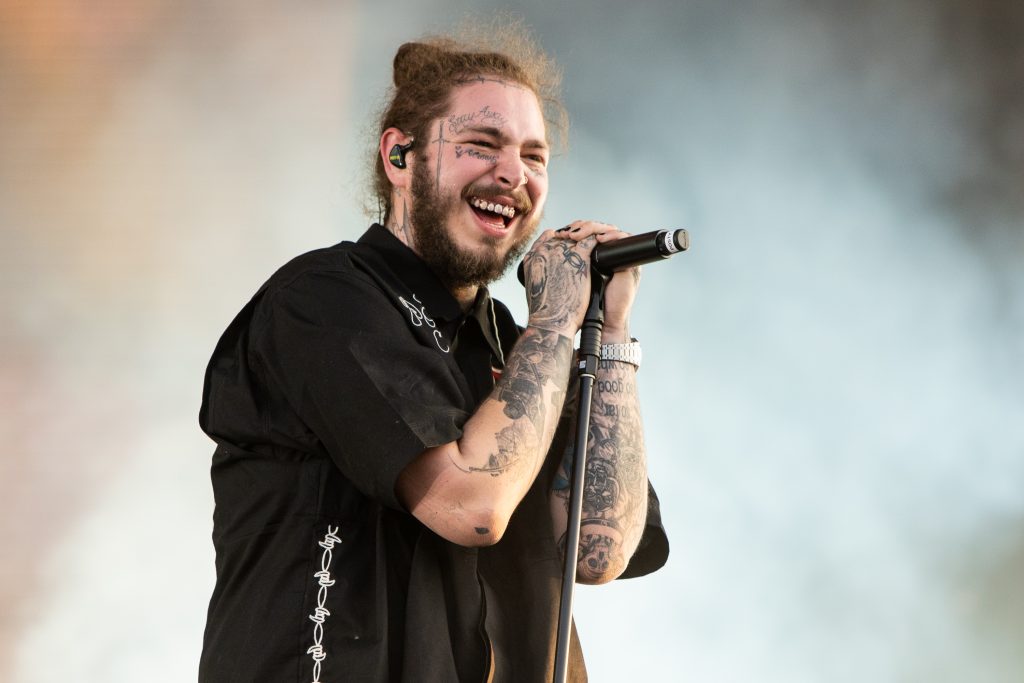 Post Malone gave The Kid Laroi a tattoo
Post Malone is no stranger to tattoos, having given ink to several other people and having nearly 100 tattoos of his own. When he got together with rising Gen Z artist The Kid Laroi to work on music together, Malone marked the occasion with a new tattoo for Laroi.
Malone described the tattoo he gave The Kid Laroi in an interview on The Tonight Show with Jimmy Fallon.
"This was actually while we were recording the record, I think," he said. "So we'll break it down. He was wearing a denim forehead wrap…no, just joking. So, it's a man, and he has some clogs on. Indicated here, by the clogs."
What started out as a simple tattoo grew into a larger freestyle drawing. "It kept growing, too," he said. "It originally was a stick figure, and he was like, 'Alright, keep going.' And everybody who was there was like, 'Does he need a hat, though?'"
According to Malone, Laroi "insisted" on the stick figure having "full-blown fists" for hands.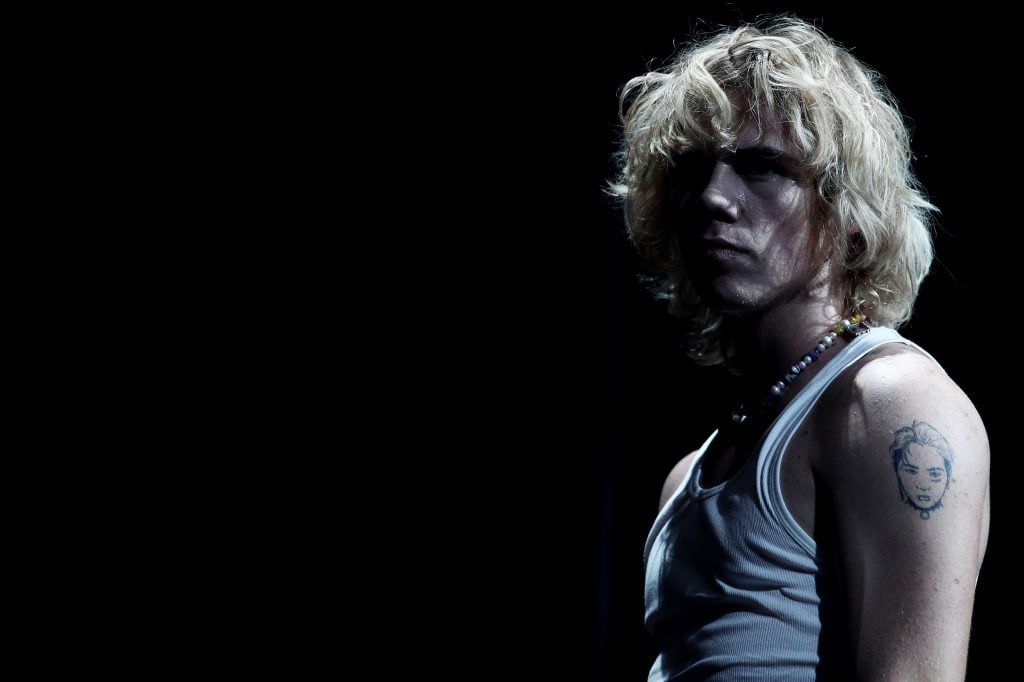 The Kid Laroi gave Post Malone a tattoo in exchange
At 18 years old, The Kid Laroi only recently earned the ability to get tattoos without parental permission. At his young age, he not only got to get a tattoo from Post Malone, but tattoo his own creation on Malone's skin.
Malone spoke about the tattoo Laroi gave him and said that it was "the story of my life." The ink had a simple message: "I have 2 s***."
He described the tattoo—even cruder than the one he gave Laroi—as "the story of my life." They showed an image of the ink, which reads "I have 2 shit." When asked why he agreed to get it, Post said with good humor, "Because I had to. … So, we just freestyled these, so I must've really had to poop, back at that time." 
Post Malone collaborated with The Kid Laroi on his new album 'Twelve Carat Toothache'
In June 2022, Malone released Twelve Carat Toothache, his first album since 2019's Hollywood's Bleeding. The Kid Laroi appeared on the track "Wasting Angels."
Malone spoke about his mindset behind the album in an interview with Zane Lowe.
"Getting to see different sides to every situation became a recurring theme throughout the record. "That's what the whole record is about: it's the bipolar aspect and the duality of everything," he said. "And so, there's a lot of things very much on this record that are tongue-in-cheek. And I think this whole record is the most honest record I've made, and I'm so pumped for people to hear it. But every song in there tells a story, so this is kind of like, 'Here's the life that we live, but there's always something going on in the background.'"
Source: Read Full Article