Percy Miller, also known as Master P, took the concept of mixing music and sports to an entirely new level.
Rap music and basketball have been intertwined for decades. But long before Jay-Z owned the Brooklyn Nets or Drake sat courtside at Toronto Raptors games, Master P traded his microphone for a basketball and briefly pursued an NBA career in the late 1990s.
Master P briefly played in the NBA
By the fall of 1998, Master P had already released seven studio albums and acted in several films. But the Louisiana-born rapper had another dream involving a career on the basketball court.
The 1998-99 NBA season began several months late because of a work stoppage. When the Charlotte Hornets began the preseason in January 1999, the team employed a 28-year-old rookie named Percy Miller on its roster. His inclusion on the roster wasn't without total merit, as he had briefly played college basketball at the University of Houston.
Suddenly, the NBA players who listened to Master P were practicing with him or trying to block his shots. In a 2020 story remembering Miller's time with the Hornets, The Athletic republished quotes the rapper made to the Charlotte Observer in 1999. He expressed gratitude to the Charlotte area, from the fans to his teammate, for supporting his dream.
"It makes me feel good to know the fans are rooting for me. But I don't want to be the rap star. I just want to be a player who helps his team. I'm not playing for the fans. I'm playing for my team. There are a lot of great players out here. As I grow as a player, I want to be there, too, for the team and the coach. I'm adjusting."
Despite playing well at points in the preseason, Charlotte cut Miller before the regular season began. Although he also played for the Toronto Raptors during the 1999-2000 preseason, he did not make that team.
Miller has enjoyed a legendary rap career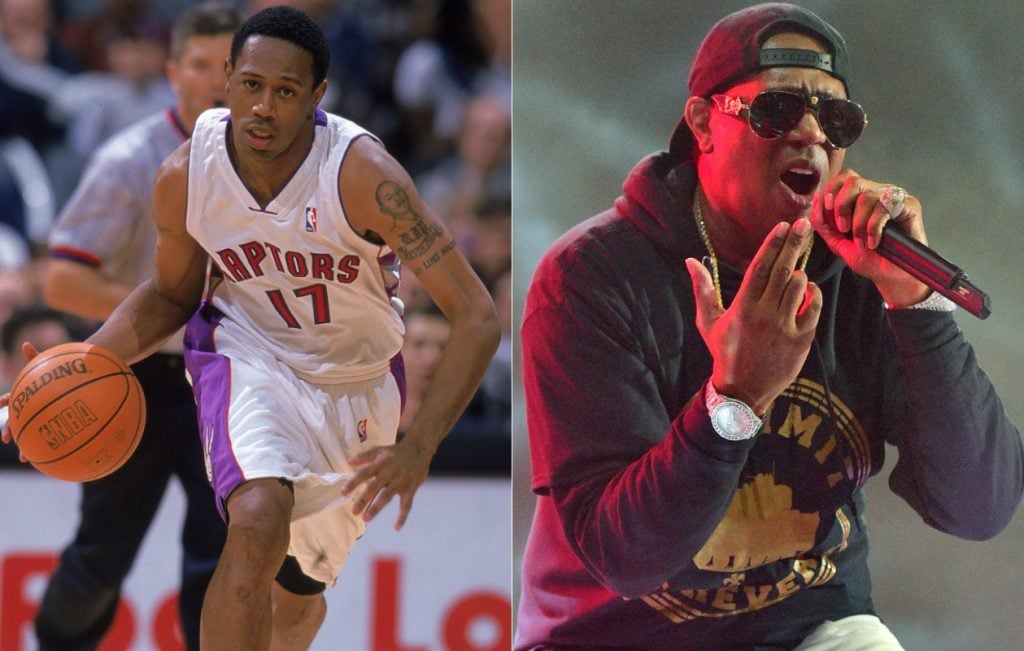 When Master P suited up in an NBA game, he was widely regarded as one of rap music's biggest superstars.
His three most recent albums, including 1998's MP Da Last Don, had gone platinum. Miller's 1999 album, Only God Can Judge Me, topped at No. 2 on the US Billboard 200 and later went platinum.
As of May 2021, he'd released 15 total albums. He has also acted in several movies and shows over the years, ranging from a guest role in Roseanne to starring in Toxic, a 2010 thriller featuring Danny Trejo and C. Thomas Howell, among others.
His son, Romeo Miller, is also a rapper and actor. The son starred in Romeo!, a Nickelodeon show which ran for three seasons. He also later played college basketball at the University of Southern California.
Master P built a considerable net worth over the years
In the prime of his music career, Master P was selling records, starring in movies, and making a great deal of money.
According to The Athletic, Forbes listed Miller's net worth at $361 million in 1999. Forbes ranked him 28th on the magazine's "40 Under 40" list that year. NBA legend Michael Jordan, whose net worth sat at $357 million at that time, ranked one spot below Miller.
A current and reliable estimate on Miller's current net worth was not publicly available as of May 2021.
Like Showbiz Cheat Sheet on Facebook. Follow us on Twitter @cheatsheet.
Source: Read Full Article