Sometimes, Rita Ora just wants to kiss girls—and so do Cardi B, Bebe Rexha and Charli XCX, apparently. Ora recruited the rapper and two of her pop peers for the song "Girls," a new summer "anthem" released today. "Sometimes, I just wanna kiss girls, girls, girls / Red wine, I just wanna kiss girls, girls, girls / Sometimes, I just wanna kiss girls, girls, girls," the foursome chants in the chorus. "Red wine, I just wanna kiss girls, girls, girls / Girls, girls, girls, girls, girls."
While the singers trade verses throughout the song, Cardi B's rhyme is quintessential Cardi B. "Now I could be your lipstick just for one night (one night) / Girls just wanna have fun, they have their funds right (yeah) / I mean, say my name, say my name, say my name (say my name)," the 25-year-old rapper says. "It tastes good just running up your tongue, right? (hurrr) / I put this smack on your lips all so pucker up (mwah) / We ain't never heard of you 'cause you ain't gun enough / And I don't gotta introduce myself (Cardi) / I'm too sexy, I seduce myself (Bardi) / Seven figure, never need a n—a (nope) / I steal your chick, have her down with the scissor / Tonight, I don't want a dog, I want a kitten / I might french your girls and break bread."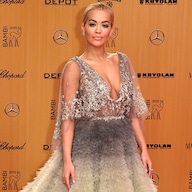 Photos
Rita Ora's Best Looks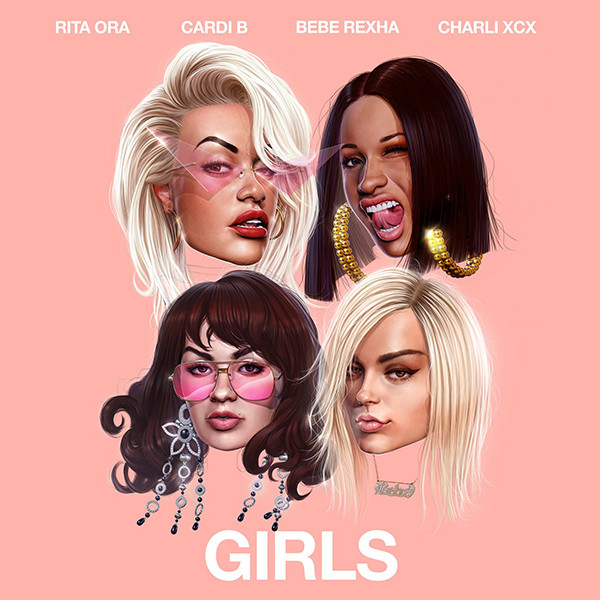 Atlantic
For Ora, teaming up with the other women was a dream come true.
"These past few years, I have been so inspired by all the strong women I've seen who aren't afraid to be themselves. For those who aren't afraid to rule the world, this is our anthem—a celebration of love," Ora said in a statement. The 27-year-old singer thanked "boss women" Cardi B, Rexha and Charli XCX for "each representing who they are and where they are from."
Added Ora, "I hope you dance your socks off with us!"
Rexha, who just had a No. 1 country hit, leapt at the chance to record a verse. "I've been so inspired by the powerful female singers of our time, and I couldn't be more proud to join Rita, Cardi and Charli in carrying on the tradition of bold, sexy and fearless expression," she said. "I strive to be a fierce champion of female empowerment and equal representation in music and beyond and am so excited to have this anthem out there in the world for girls everywhere."
Likewise, Charli XCX was "instantly" down to work with Ora. "She's one of my favorite people I've met through music, a genuine person who is really funny and someone I count as a true friend. There's nothing more fun than making music with your friends," the singer said, adding, "I just want to throw a huge party when this song is out. Everyone's invited, let's get f–ked up!"
Ora will kick off her sold-out European Girls Tour in Glasgow on May 11.
Source: Read Full Article