Tupac Shakur's signed 1993 contract with Interscope Records is going up for sale.
An exclusive piece of hip-hop history is going up for auction later next month: a signed contract between rap group Thug Life and Interscope Records, the music label that put out most of Tupac's music.
TMZ obtained a copy of the contract and confirmed that it does indeed include the signatures of not only Tupac but all the members of Thug Life, including Big Syke (Tyruss Himes), Mopreme Shakur (Maurice Harding), Macadoshis (Diron Rivers) and The Rated R (Walter Burns).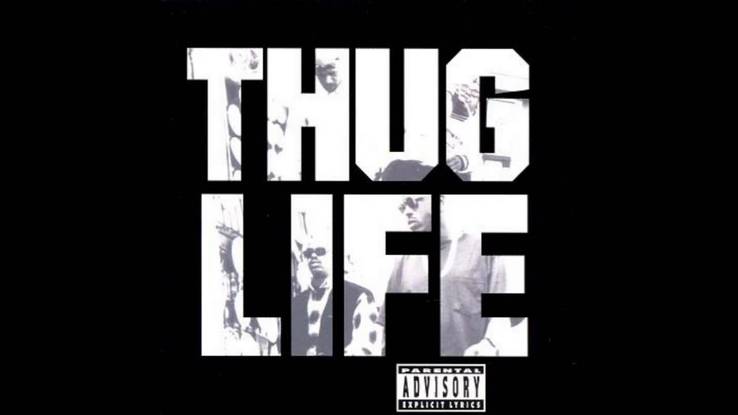 The contract includes all the financial details concerning the release of the hip-hop groups first and only album, Thug Life: Volume 1. In it includes details for recording the album, marketing the album, and financial considerations between all the bandmates.
However, the album was highly edited by Interscope with many songs being cut. Interscope feared the public backlash during an era where gangsta rap was considered highly controversial. The East Coast-West Coast rap rivalry became violent during the mid-'90s resulting in the deaths of many artists, including Tupac himself after being gunned down in 1996 in Las Vegas.
Thug Life: Volume 1 went on to become gold certified, selling 500,000 copies. It would be the only album the group produced as Tupac went on to a highly successful solo career. Most of the members of Thug Life are in fact deceased, with Stretch being killed via drive-by in 1994 and Big Syke found dead in his home in 2016. Foul play was not suspected in the death of Big Syke, who had a history of obesity and heart disease.
The album goes up for sale with Heritage Auctions on April 15th where it's expected to go for at least $6000.
Source: Read Full Article