Prince Harry and Meghan Markle's royal wedding will be here before we know it. But many of the most important details, from her dress to the cake, remain a big mystery. Fans of Harry and Markle are especially curious as to who will provide the entertainment during their wedding reception.
Some famous musicians have already offered their services. Others are close to the bride and groom, and may snag one of the best gigs of the year as a result.
Here are all the famous musicians that might perform at the royal wedding.
1. Ed Sheeran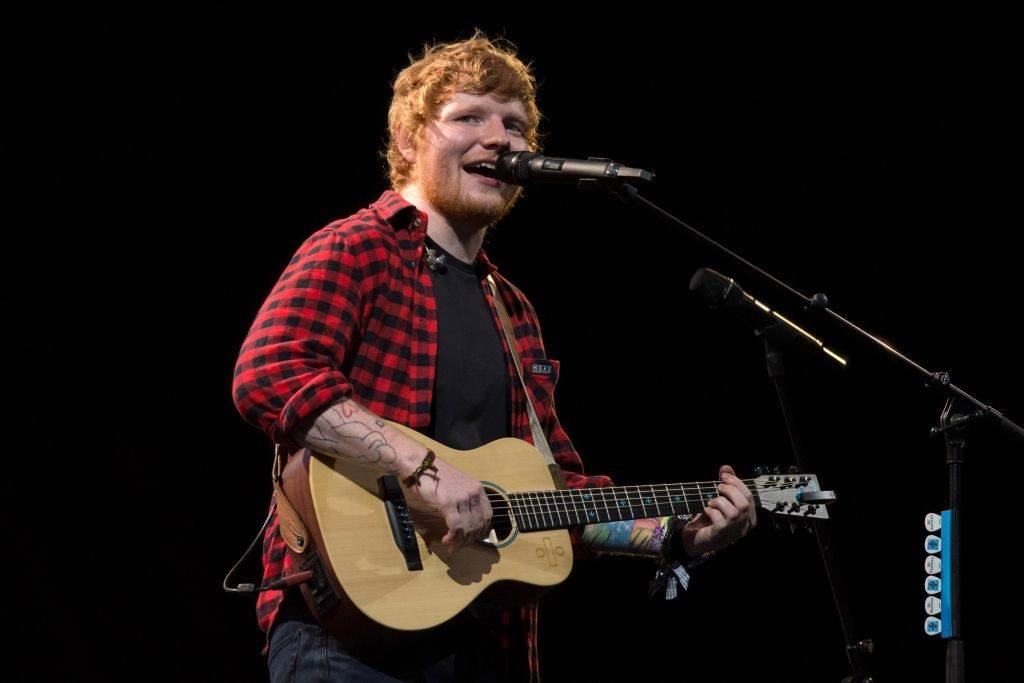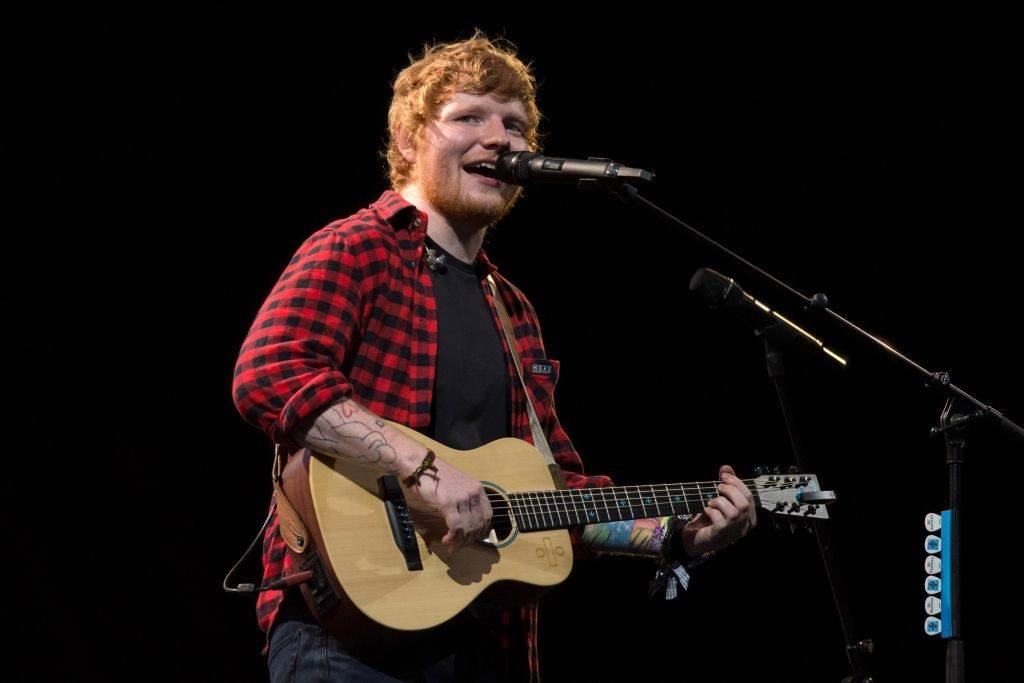 Ed Sheeran | Oli Scarff/AFP/Getty Images
Thanks to years of chart-topping hits, Ed Sheeran is easily one of the best known British musicians of the 21st century. And that fame may have earned him one of the most high-profile opportunities imaginable.
According to multiple sources, Harry and Markle have asked Sheeran to perform "a few songs" at their reception. Given his penchant for writing sweet ballads like "Thinking Out Loud," it's easy to see why they'd choose him for the job.
The only question remains is whether or not Sheeran will say yes. Thus far, he has not confirmed or denied his participation in the royal wedding.
Next: Harry's friendship with this band's frontman could allow him to call in a favor.
2. Coldplay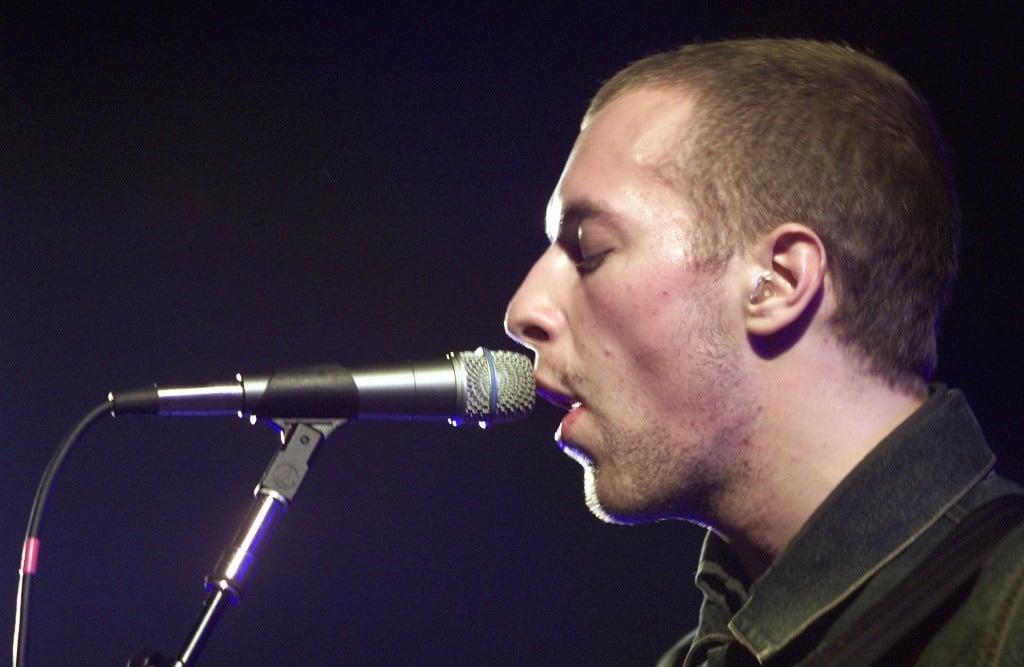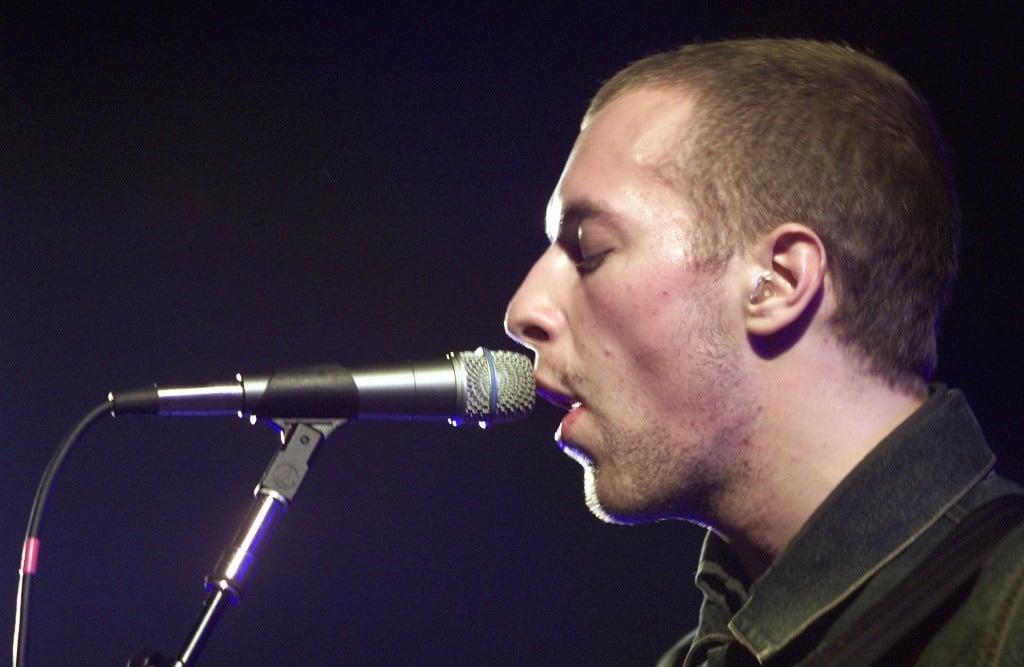 Coldplay lead singer Chris Martin | Scott Gries/ImageDirect
In 2016, Prince Harry needed help putting together a charity concert for his Sentebale charity. So, he enlisted one of Great Britain's biggest bands — Coldplay. The gig went off without a hitch. Harry even joined Chris Martin and his band mates on stage for a rendition of their song, "Up and Up."
And since Martin and co. have already shown their willingness to help the soon-to-be groom out, it stands to reason they might be happy to do so again. Maybe Harry could join Coldplay on stage again for an impromptu serenade at the reception?
Next: This beloved U.S.A.-born songwriter could travel across the pond for Harry and Markle's big day.
3. Bruce Springsteen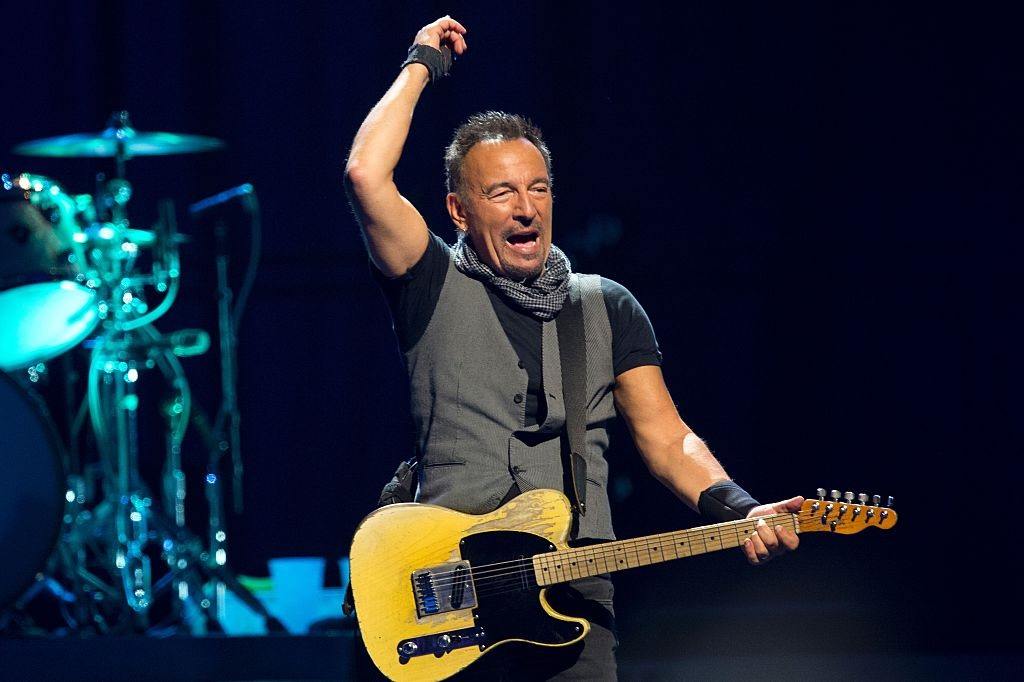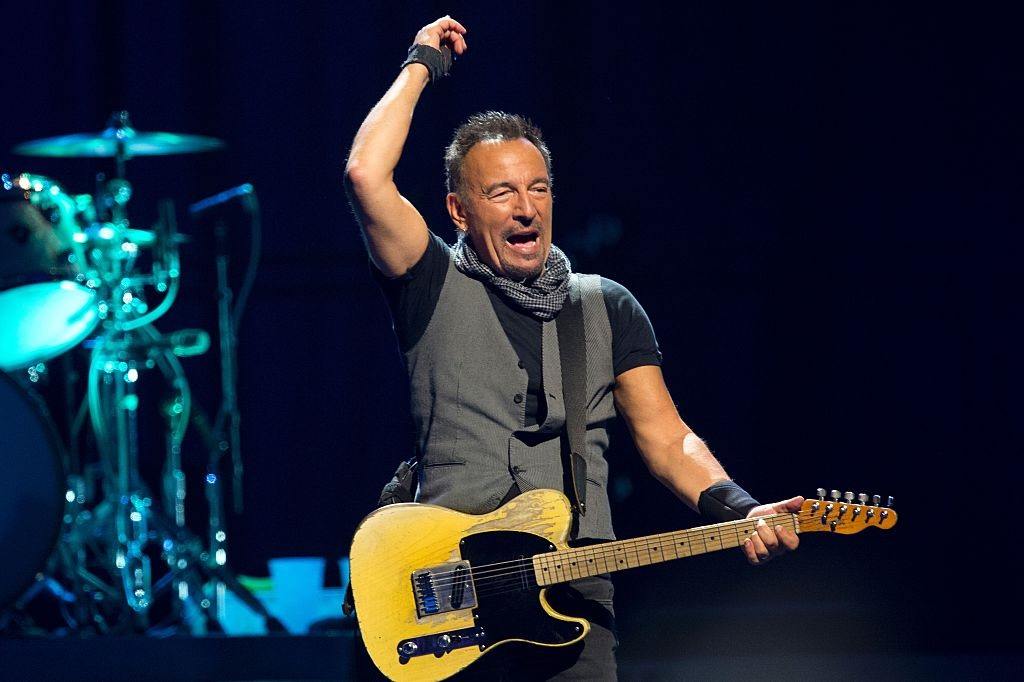 Bruce Springsteen | Bertrand Guay/AFP/Getty Images
Most fans probably expect the royal wedding to feature primarily British entertainment. But Markle is from the United States, and she and Harry have a circle of friends that seems to span the entire globe. So it wouldn't be a surprise if they snagged some big names that aren't from Great Britain. Like, say, one that was born in the U.S.A.
Bruce Springsteen and Harry already have a great rapport. The iconic New Jersey rocker performed a memorable set with Bryan Adams at the closing ceremonies of the prince's Invictus Games in 2017.
So he would probably be willing to croon a few of his best ballads for the newlyweds on their big day.
Next: Harry and Markle could feel "Forever Young" at their reception if this rock icon shows up.
4. Rod Stewart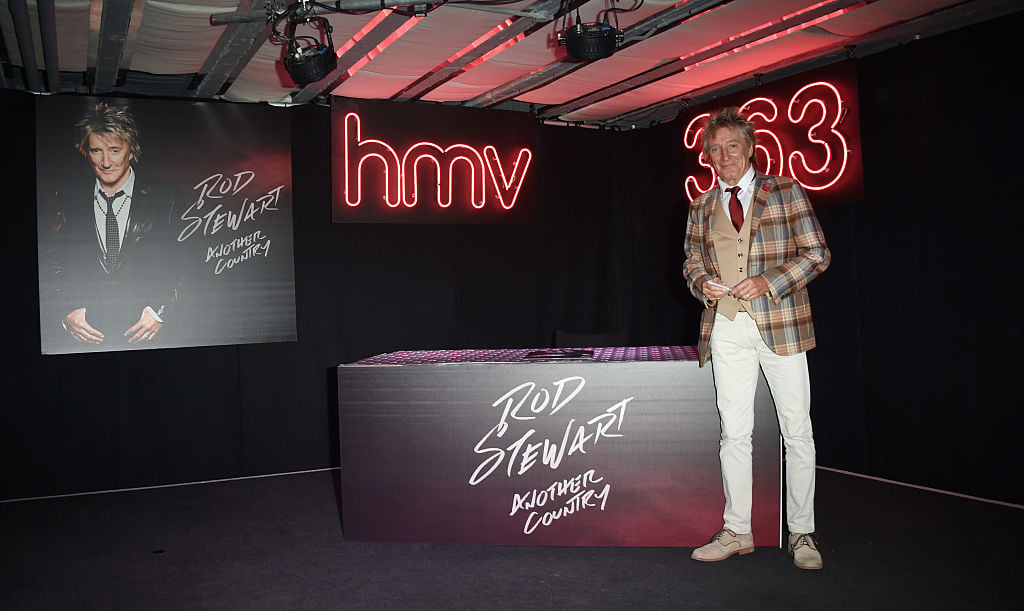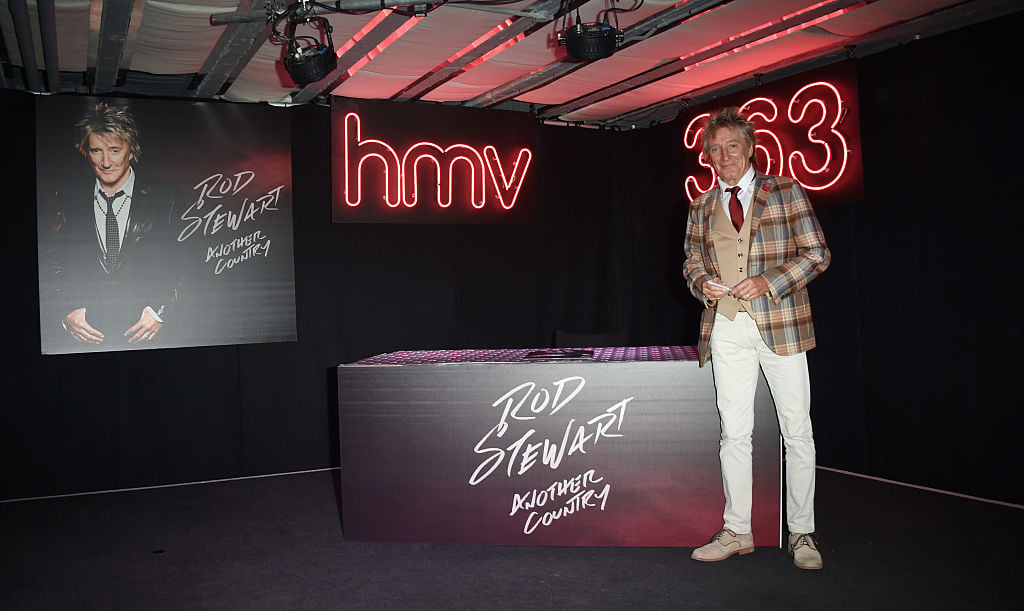 Rod Stewart | Stuart C. Wilson/Getty Images
If you were to create a list of people you'd expect to be friends with the royal family, Rod Stewart probably wouldn't make the cut. But he has, in fact, formed a close bond with Prince Charles.
They're so close, that the British singer serves as an ambassador for the prince's trust. He's already played the heir to the throne's 60th birthday party – and he has plenty of ballads and fun, sexy hits for the royal wedding guests to dance the night away to.
Next: Somebody told us this popular alt-rock band might strike a chord or two at the royal wedding.
5. Spice Girls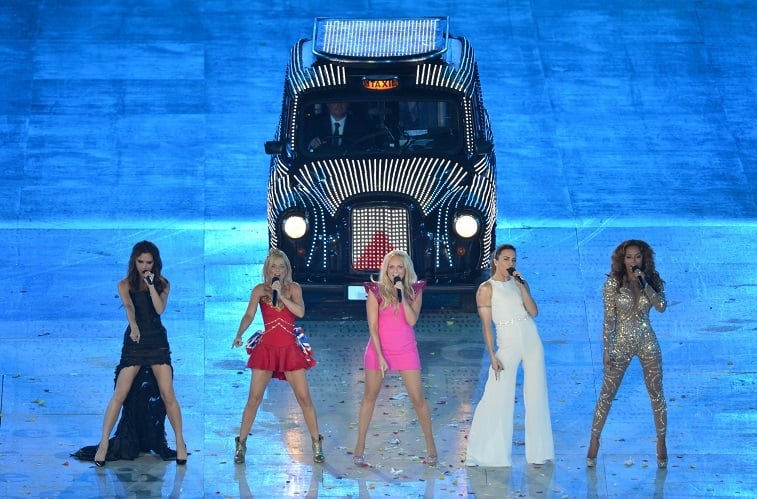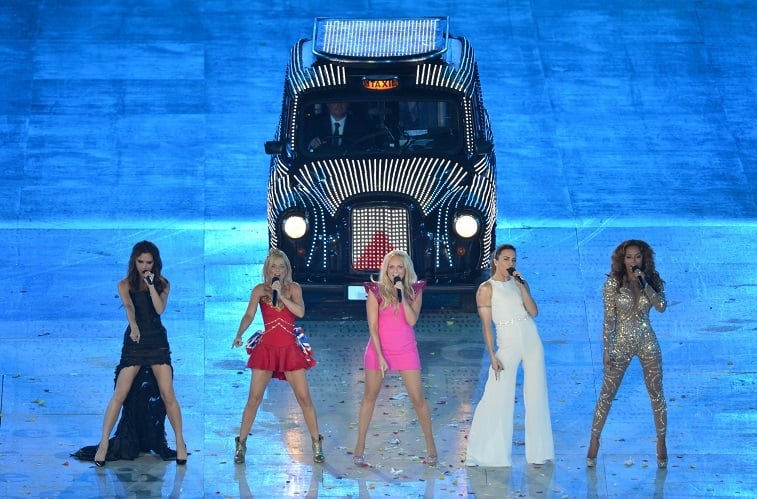 The Spice Girls | Johannes Eisele/AFP/GettyImages
Her comment immediately sent things into a frenzy, as both audience and Love got increasingly excited about the prospect of a performance from the Spice Girls at the wedding.  "I swear I'm just like…" Mel B started, before Love jumped in and said, "Yes, they are performing! Yes!"
6. The Killers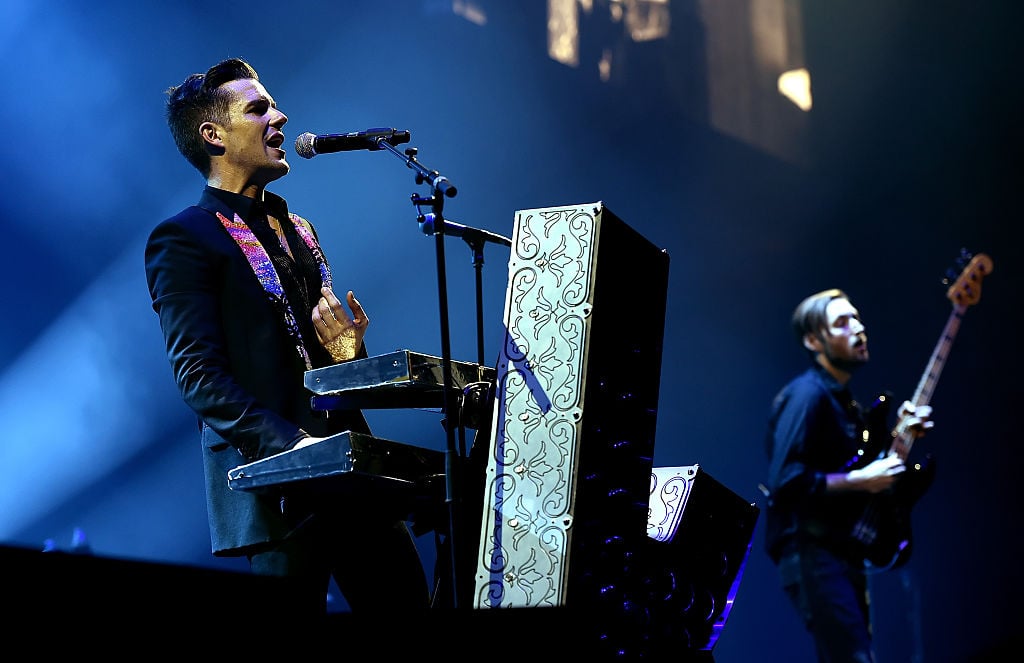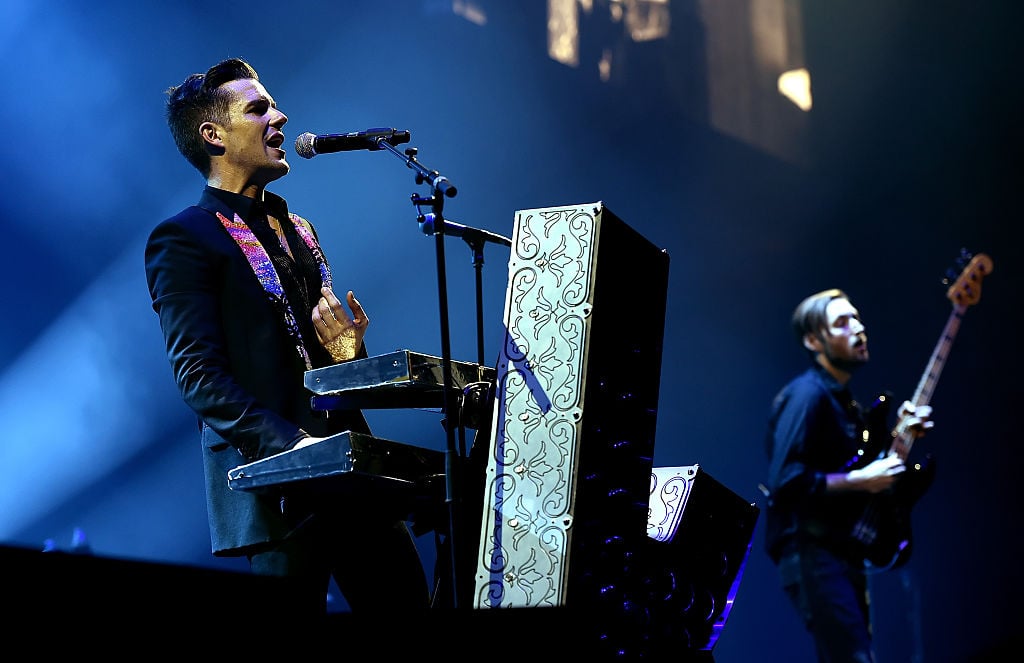 Musicians Brandon Flowers and Mark Stoermer of The Killers | Kevin Winter/Getty Images for ABA
A royal wedding comes with a lot more rules and regulations than many other ceremonies. But that doesn't mean Harry and Markle can't add their personal touches. And it seems like a given that they'd want their nearest and dearest with them on their special day. If that's the case, then the Killers will most certainly be invited.
Harry has been close friends with the "Mr. Brightside" band for more than 10 years. Given their long-running bond, no one should be surprised if the group makes an appearance on the royal wedding's reception stage.
Next: This hip-hop artist would make money moves if she got an invite to the royal wedding.
 7. Cardi B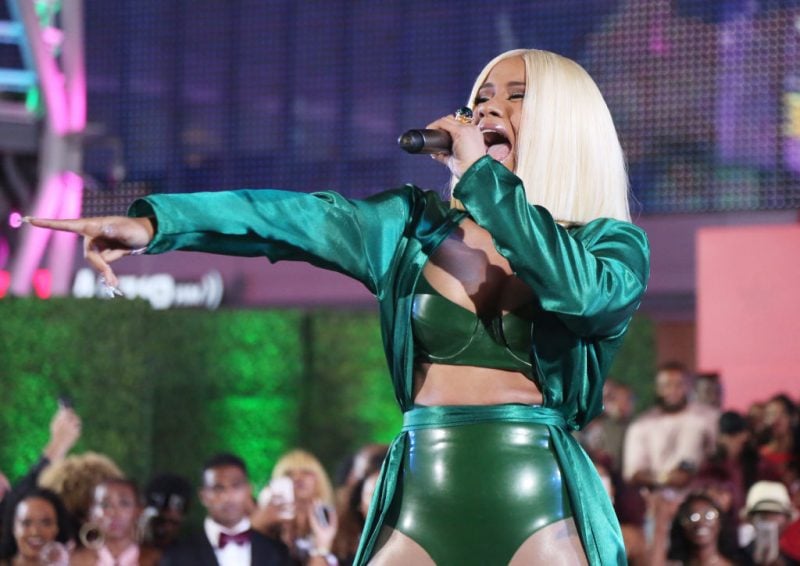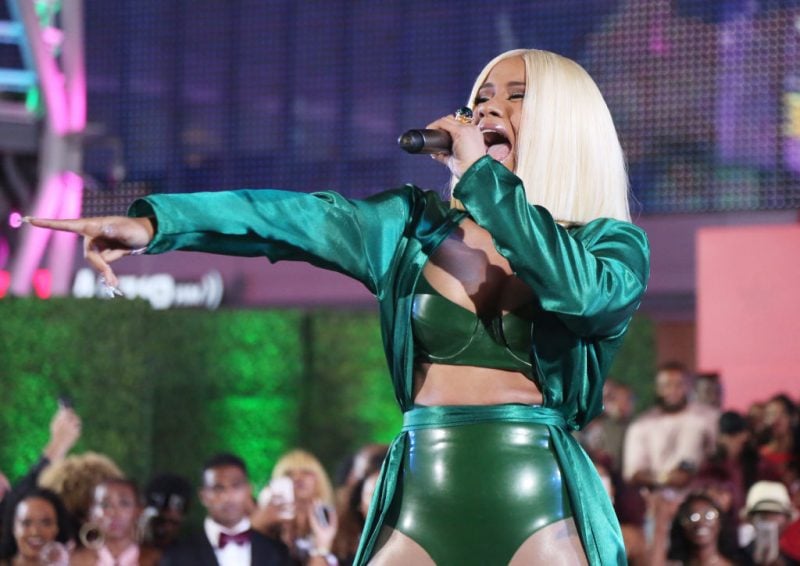 Cardi B | Maury Phillips/Getty Images
Cardi B is the queen of hip-hop. So, given that she's basically American royalty, that should earn her an invite to Harry and Markle's wedding, right? Okay, maybe it doesn't exactly work like that. But there is one thing that might help: The "Bodak Yellow" singer is willing to offer up her services in exchange for a seat at one of the guest tables.
In November, Cardi B told Capital XTRA's DJs that she would gladly perform at the royal wedding. "I'm a fan of their whole story," she said. "I'm a fan of the fact that it's just like people still stuck to that tradition of royal kingdoms and everything. That doesn't happen in America."
In fact, she's such a huge fan that she'd be willing to perform at their reception for free.
Next: This band would definitely have a reason to talk "Big Me" if they snagged a royal wedding invite.
8. The Foo Fighters
Dave Grohl of the Foo Fighters | Chris Hyde/Getty Images
You can file the Foo Fighters' friendship with Harry under "unlikely royal connections." Because, on the surface, it doesn't seem like Dave Grohl and the prince would have much in common. But they've been tight since the Foo Fighters helped close out the Invictus Games in 2014. In fact, the band's drummer, Taylor Hawkins, considers Harry to be "one of the boys."
Sure, the band's alt-rock hits, like "Learn to Fly" or "Best of You" might not seem like a great fit for a swanky wedding reception. But that may be exactly what Harry and Markle are after.
Next: This singer's hit single could be one of the most beautiful things about the royal wedding reception.
9. James Blunt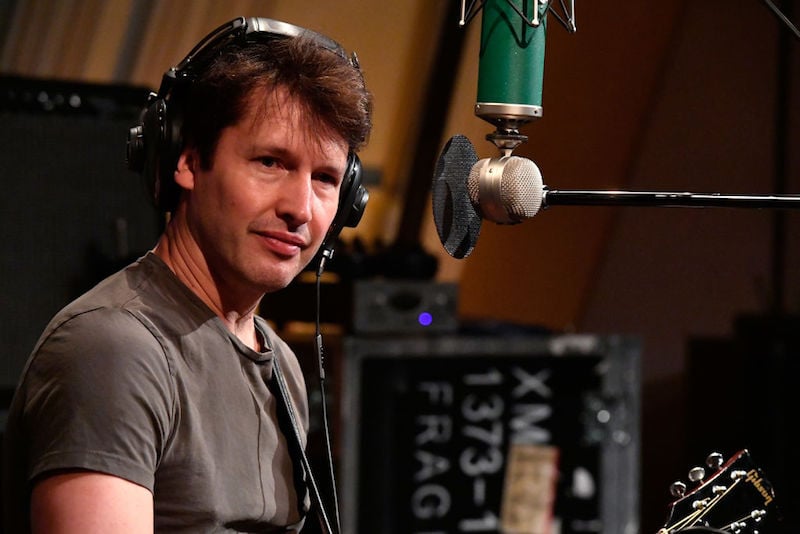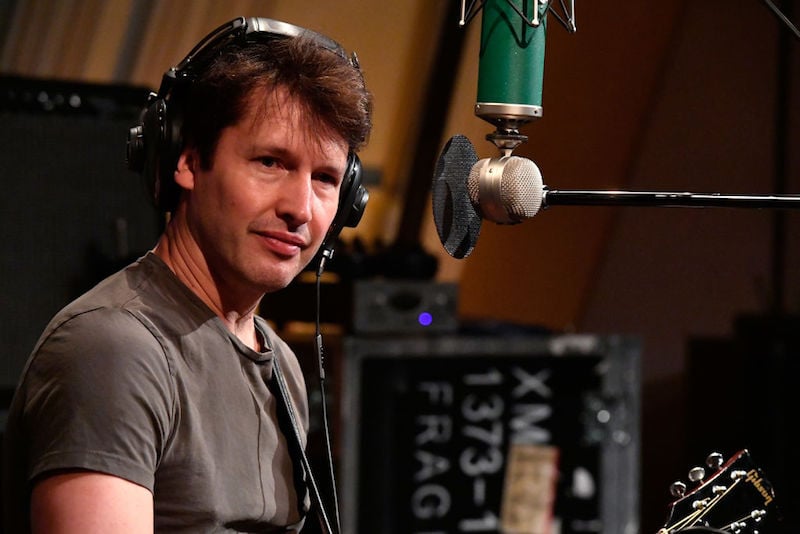 James Blunt | Larry French/Getty Images for SiriusXM
Harry and singer-songwriter James Blunt go way back — to their days in the British Army, in fact. And they're such good pals that Blunt wasn't afraid to have a little bit of fun at Harry's family's expense. After Prince William's wedding in 2011, Blunt changed his Wikipedia page to say that he'd played the church organ during their ceremony. Fans believed it – until he admitted that he made it up.
But that should be a good enough indication that Blunt would be willing to step up and lend his musical talents for real on Harry's big day. And, come to think of it, his 2005 hit, "You're Beautiful," would be a perfectly dreamy song for the regal affair.
Next: Will this British pop star be willing to reprise her role as a royal wedding singer?
9. Ellie Goulding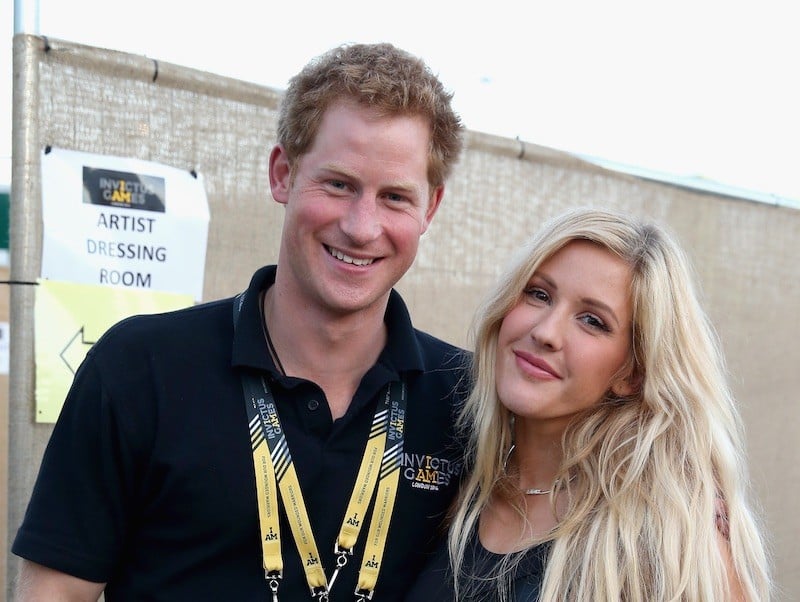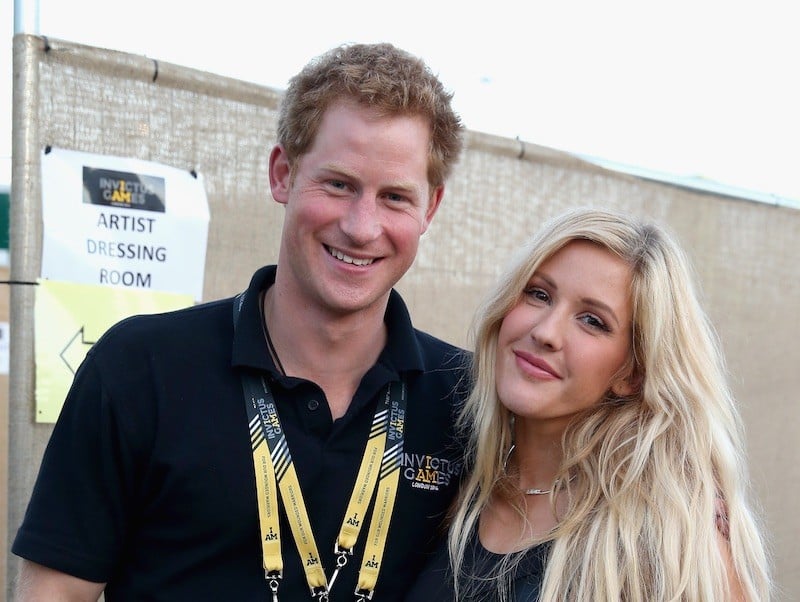 Prince Harry and Ellie Goulding | Chris Jackson/Getty Images
These days, we know Ellie Goulding for her rousing pop anthems, like "Love Me Like You Do." But in 2011, for one day, she was so much more than just a chart-topping songstress. She had the honor of singing as Prince William and the Duchess of Cambridge had their very first dance as husband and wife. Goulding chose to sing Elton John's "Your Song" — a fitting, romantic ballad for the special couple.
The singer later admitted her "hands were shaking" during the number. But that didn't stop her from wowing the crowd.
Sure, Harry and Markle will likely want to put their own spin on the reception's details. But they know that Goulding will totally deliver if given the opportunity for a repeat performance.
Next: We know it would have meant a lot to Princess Diana for this iconic singer to perform.
10. Elton John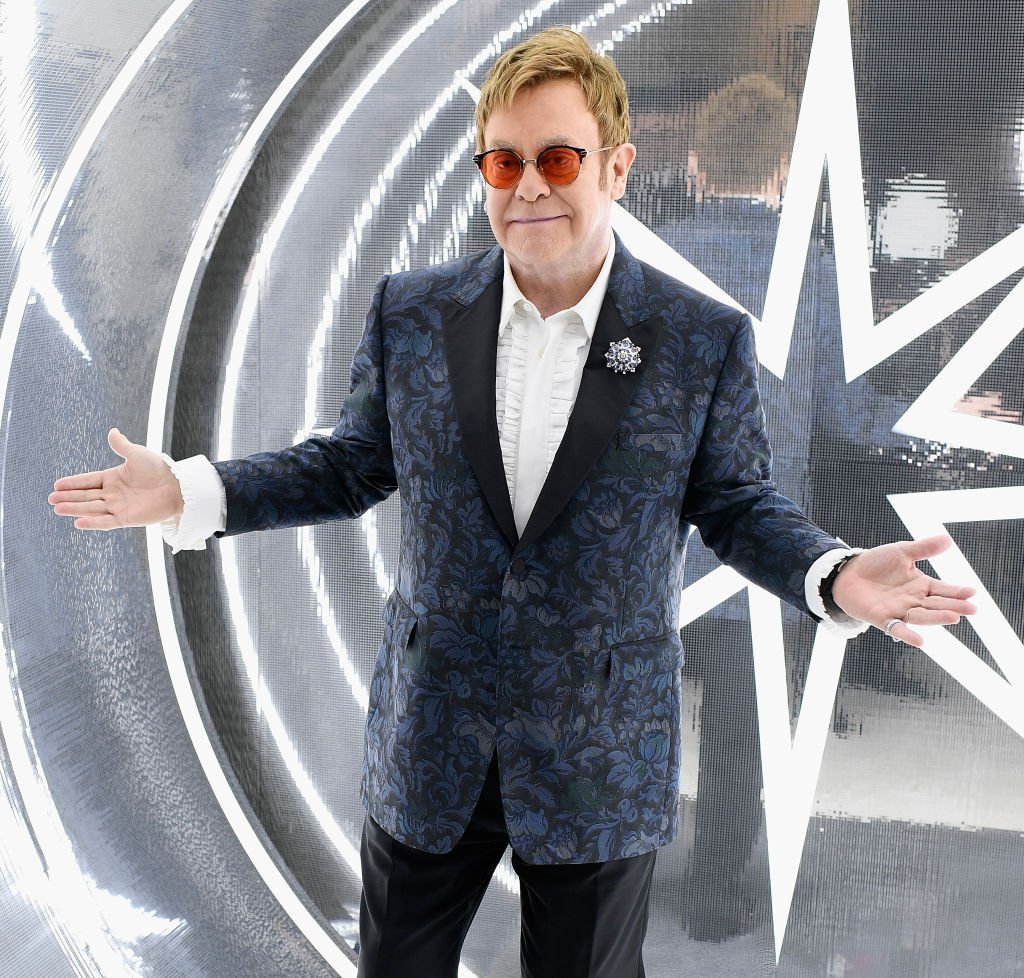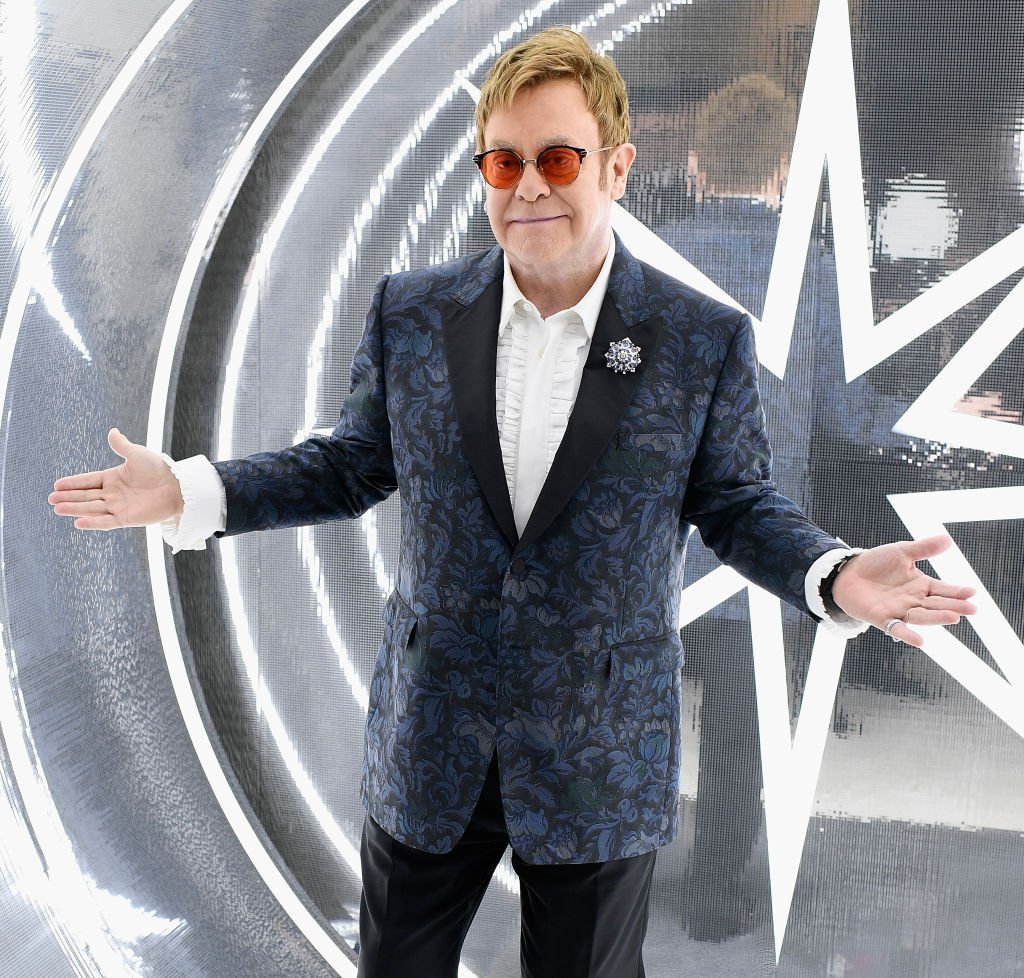 Elton John | Dimitrios Kambouris/Getty Images
The connection between the British royal family and Elton John goes back decades. And John has been vocal about how happy he is to see Princess Diana's youngest son so happily in love.
The "Candle in the Wind" singer has allegedly already accepted an invitation to Harry and Markle's wedding. And if he were to perform at the reception, it wouldn't just be a treat for the lucky guests. It would surely hold a special significance for Harry.
Follow Katherine Webb on Twitter @prufrox.
Check out The Cheat Sheet on Facebook!
Source: Read Full Article