Being admired in the world is a wonderful thing. Being the number-one admired male and the number-one admired female in the world, for three years in a row, is an outstanding achievement. The highest-admired man for this year was Bill Gates. The top admired woman was Angelina Jolie.
The selections for the most admired persons in the world come from a survey done by a company called YouGov. Each year, since 2015, they conducted a global survey to determine the most admired people who are currently living in the world. Historical figures do not count.
This survey asks people from many countries to choose the ranking of men and women by their amount of admiration for them and by the rest of the people in the world. From the responses, a list of 20 men and 20 women is published in their order of the admiration achieved. Politicians, world-leaders, businesspersons, celebrities, and many others who are rich and famous or gained notoriety for humanitarian efforts are able to make it on the list.
The 2018 YouGov survey was recently completed. The researchers surveyed 37,000 people internationally from 35 countries. They show global results as well as results for each specific country. Gates and Jolie beat out other highly-respected candidates for the top spots in global recognition. Runners-up for the men as the most respected include Barack Obama and the Dalai Lama. Jolie is in good company with other globally admired women as she edged out the likes of Michelle Obama and Oprah Winfrey.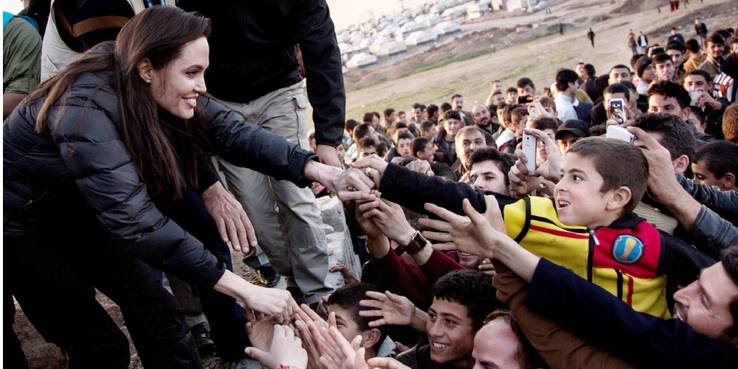 These past three years, Jolie has been going through a difficult divorce from Brad Pitt. At the same time, she traveled the world as the Special Envoy of the United Nations promoting world peace, aid for Syrian refugees, and education for women and girls. Jolie was appointed to the official title of U.N. Special Envoy in 2012 after she had gone on over 60 global missions. She recently took along her kids for one of the trips to a Syrian refugee camp in Jordan. This should get her a "Mother of the Year" award for keeping her kids grounded in global reality.
Jolie uses her fame to bring attention to important world events. She also does not let her challenges in life, such as having a double mastectomy to avoid getting cancer or her divorce from Pitt to get in the way of loving her children. Pitt and Jolie had three biological children while the other three are adopted. Jolie clearly loves them all. Her love for people, especially those in harm's way or being neglected, extends to her global efforts. This is definitely admirable.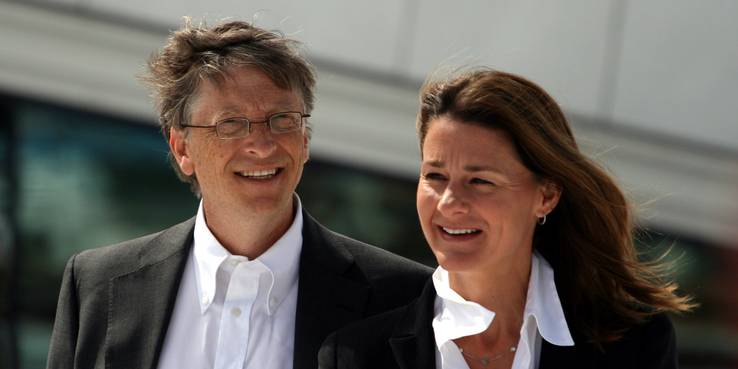 Bill Gates is gaining esteem and continued admiration for his global humanitarian efforts along with his incredible wife, Melinda Gates. Bill made his billions through the technological revolution, which put a personal computer into the hands of so many and made the Internet available to almost all. However, this is not the main reason why he is admired now. He gained admiration for his efforts with his wife to combat AIDS in Africa and use a huge portion of his wealth to actively help some of the poorest people in the world.
Source: Read Full Article