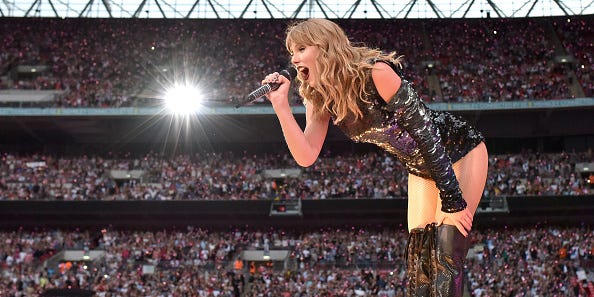 Is it even a proper Independence Day celebration without fireworks, Stars and Stripes face paint, and photos from one of Taylor Swift's infamous Fourth of July parties? Yes it is, but still the Internet had to do without the latter in 2018, because this was the second year in a row that her home in Watch Hill, Rhode Island was empty on America's birthday. (In other words, perhaps Taylor not celebrating the 4th during Trump's presidency is her biggest political statement yet?)
Instead of holding one of her #squad-powered summer bashes this year, T-Swift chose to spend a break from her current world tour in Turks and Caicos with her boyfriend actor Joe Alwyn.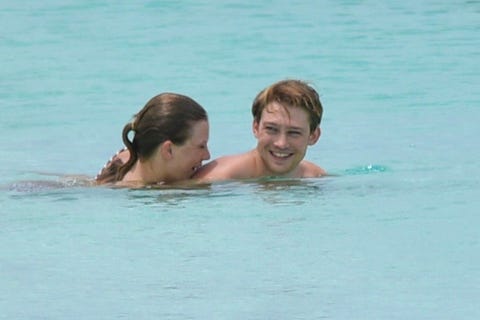 The couple were spotted all loved up and canoodling on the beach and in the clear tropical waters. And yes, while Swift abandoned America to vacation a British territory islands with her British beau, she was spotted sporting a red, blue, and white striped bikini from swimwear brand Solid and Striped. America represent! ??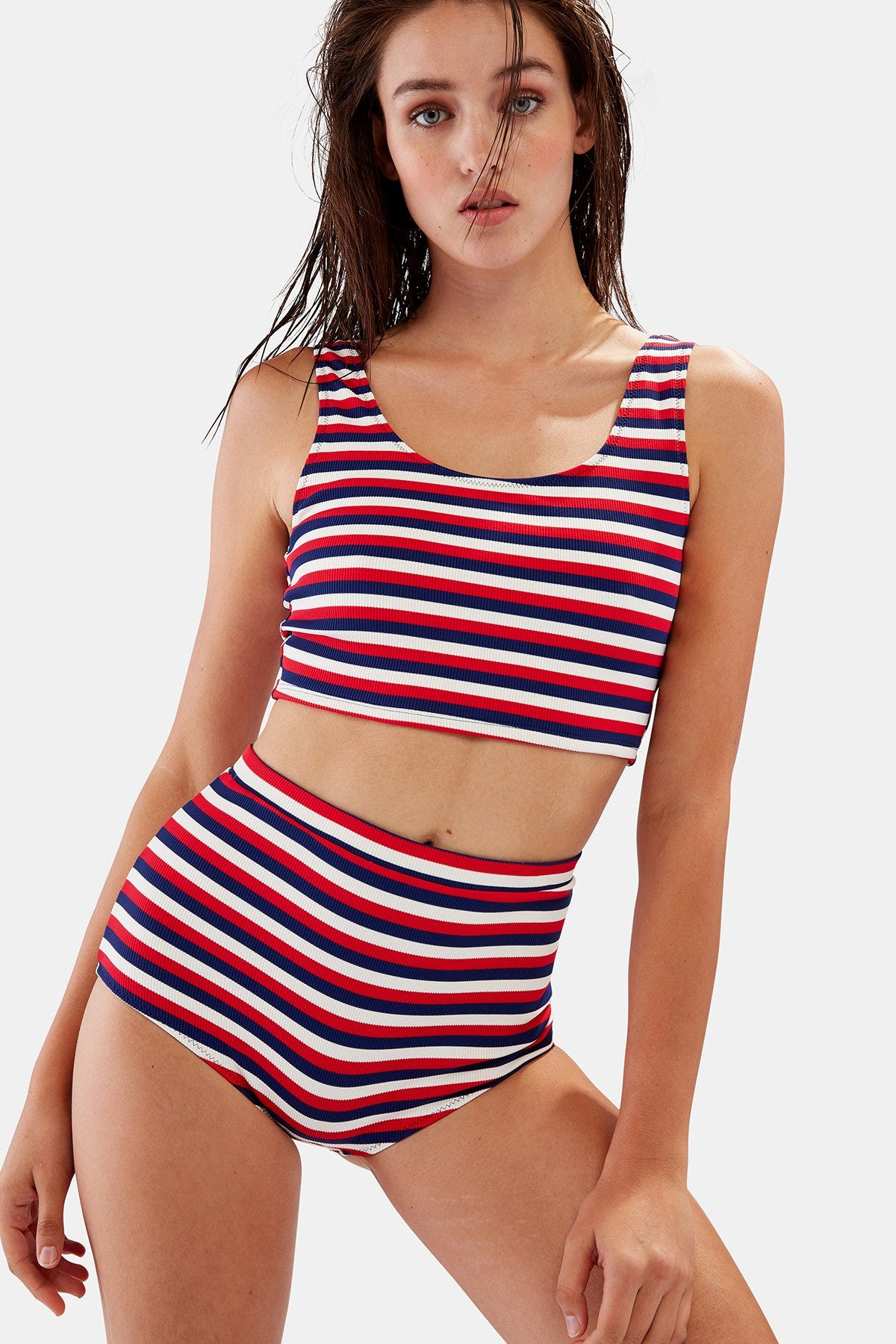 Taylor and Joe allegedly first met at the 2016 Met Gala, but their ~relationship status~ wasn't confirmed until a year later in May 2017. A source tells People, "Joe is just an amazing boyfriend. He is very supportive. Taylor adores his family. She's in a very good place."
On the few occasions they have been spotted together in public, the couple have always looked like they're absolutely crazy about each other, but have made sure to hide their love from the public eye as much as possible. In fact, these photos mark the first time Taylor and Joe have been spotted together since their lunch date in North London over a month ago. In other words then, this is a far cry from those seemingly-posed, definitely cheesy beach pics with her (also British) ex Tom Hiddleston.
Well the two certainly look like they're having a lovely time on their little beach getaway, soaking in some sun and snorkeling and hopefully enjoying colorful cocktails too. But a gigantic Taymerica inflatable pool slide would've made it even better, right?! Then again, as we see in the photo, who needs a floatie when you've got a… dreamboat to lean on?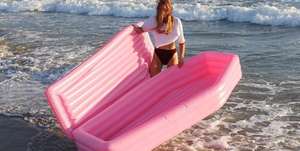 Follow Jasmine on Instagram.
Source: Read Full Article