By the late 1960s, George Harrison had come to a realization: He could match the songwriting efforts of John Lennon and Paul McCartney. Beatles fans probably started to see that around the days of Revolver (1966). By the time Abbey Road (1969) went out, there was no denying it.
"I could see everybody's a Lennon/McCartney if that's what you wanna be," George said in early 1970. "But the point is nobody's special. If Lennon/McCartney are special, then Harrison and Starkey are special, too.  What I'm saying is that I can be Lennon/McCartney too."
With "Something" and "Here Comes the Sun," George no longer needed to prove his case. And indeed he'd learned some tricks from John and Paul. One such trick was starting with someone else's line to get a song's lyrics going.
Just as John had done with an Elvis Presley line on "Run For Your Life," so George did with a James Taylor line at the start of "Something." And he also ran with one of John's lyrics to start "Here Comes the Sun."
George kicked off his 'Abbey Road' classic with a line from 'Sun King'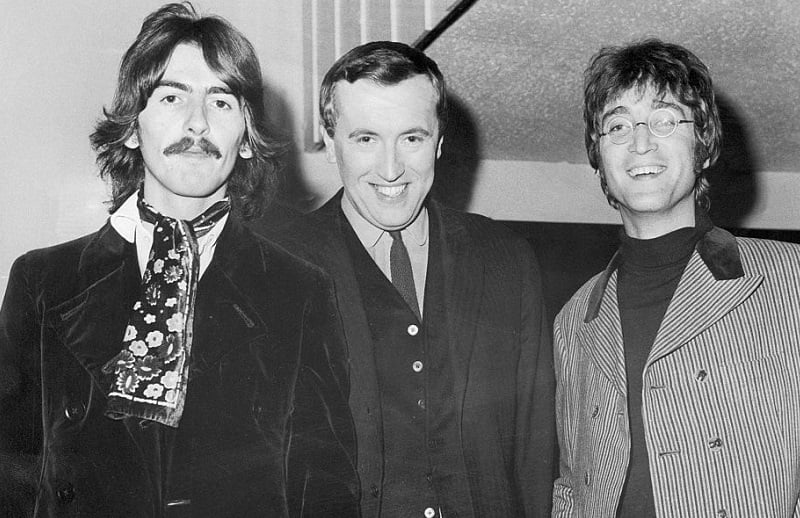 The lyrics in question don't amount to much in the long run. "Something in the way she moves," the Taylor line George used to start "Something," doesn't exactly amount to a plagiarism case. (Taylor himself never thought twice about it.)
With "Here Comes the Sun," George also seems to have turned to another songwriter in his midst. Kenneth Womack, who's written extensively on the Fab Four (and this song in particular), noted that George indeed heard John trying out "Sun King" during the Let It Be sessions of January '69.
Though he didn't have the song complete (and never did finish it), John was playing the track during those sessions while the film crew shot the Let It Be documentary. His song, which appeared in Abbey Road's Side Two medley, begins, "Here comes the Sun King."
After that opening line, John and Paul improvised some jokey Spanish/Italian gibberish lyrics after smoking a bit in the studio to fill in the outline of the track. As for George's song, he went in an entirely different direction.
John likely thought little about George using the line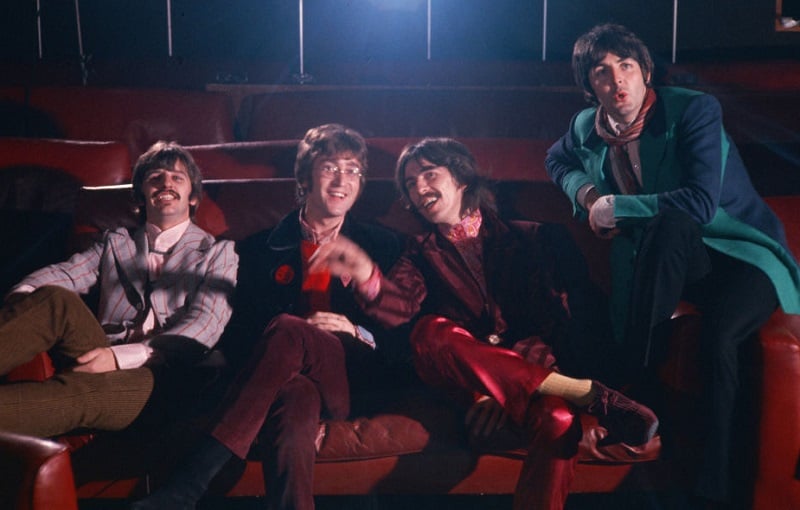 Since John wasn't shy about taking credit for influencing those around him, it's likely he thought nothing about George using the line in his song. (He doesn't mention it in the song-by-song breakdowns he gave over the years, especially in his 1980 Playboy interviews.)
George ended up writing a song so different from "Sun King" John most probably (like everyone else) didn't consider them related. But in July '69, when The Beatles worked on both tracks during the Abbey Road sessions, they would have seemed more similar.
That's because the working title of John's effort (which he called "a throwaway") was "Here Comes the Sun-King." However, when the band worked on George's "Here Comes the Sun," John wasn't yet participating in the sessions — he was still recovering from a car accident.
Also see: The Beatles Song John Lennon Said Paul McCartney 'Tried to Subconsciously Destroy'
Source: Read Full Article