Going under the knife is no easy task, and Sharon Osbourne is no stranger to it. The reality TV personality and wife of heavy metal legend Ozzy Osbourne has made strides all throughout the entertainment world since the early 2000s. From "The Talk" to "The X Factor," Osbourne is undeniably a workhorse and a force to be reckoned with. Through it all, she has maintained a youthful glow, but she has definitely received some help along the way.
Not shy and hard to rock, Osbourne has no qualms talking about her experience with plastic surgery. With her first cosmetic surgery dating all the way back to 1978, per The Daily Mail, Osbourne has had surgery performed on numerous parts of her body since and is completely unapologetic about it.
With a plethora of facelifts, tightenings, and other various surgeries, Osbourne has become rather unrecognizable from her younger days. With that being said, let's take a deeper dive into the surgical history of Sharon Osbourne and how she attained the distinguished face she has today!
Four facelifts and counting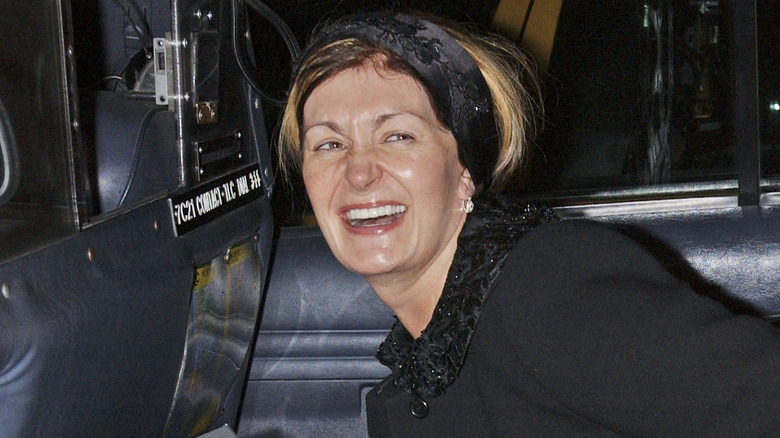 Pictured here is Sharon Osbourne in 2005, before a number of cosmetic procedures. In 2019, Osbourne revealed that she had undergone her fourth facelift. "I had my neck done, my jowls gone," Osbourne revealed on "The Talk" at the time (via The Sun), adding that "everything was just lifted up so it looks more refreshed." For those who may be unaware, Merriam-Webster defines jowls as "usually slack flesh… associated with the cheeks, lower jaw, or throat."
Speaking on "Loose Women" (via Hollywood Life) at the time, Osbourne revealed the agonizing pain she endured during and after the facelift, even likening her looks to Elvis Presley immediately following her procedure after the left side of her upper lip began curling up. "Oh yeah, it hurts. When people say it doesn't hurt, believe me, it hurts," Osbourne emphatically recalled. The TV personality even told the story of daughter Kelly Osbourne witnessing her pain firsthand — revealing that "Kelly told me that when I came out from the operating theater, that I was going, 'Help me, help me,' because it was so bloody painful."
What other work has Sharon Osbourne gotten done?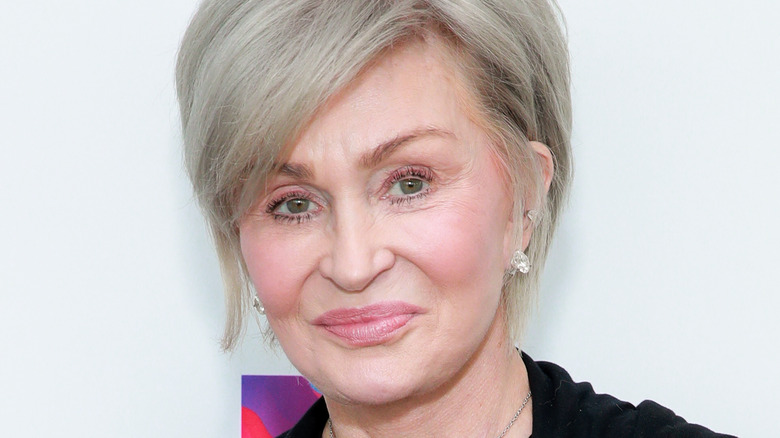 Besides the four facelifts, Sharon Osbourne has been notorious for getting surgeries on virtually every part of her body. In an appearance on "Dr. Phil" in 2006, Osbourne revealed that she had multiple breast-related procedures alongside operations on her neck, arms, and legs. Furthermore, she revealed receiving a tummy tuck and getting her "bum lifted."
When asked by Dr. Phil if the procedures hurt, Osbourne quickly responded with a resounding, "Oh, it hurt! But again, there's no gain without pain [in] anything that you do. … Nothing comes without a price," she inspirationally stated before casually turning the conversation back around, noting that she forgot to mention her cheekbone procedures.
In a 2019 appearance on "Jimmy Kimmel Live!," Osbourne lamented on the rise in the popularity of plastic surgeries. The TV show host argued that the popularity has risen so much that it has created a lack of top-tier surgeons to accommodate the surge of people demanding these procedures — noting that "odds are you're going to get a dud" in today's climate of popular plastic surgeries.
Source: Read Full Article