The following article contains references to sexual assault, eating disorders, and mental health issues.
If Alanis Morissette's seminal album "Jagged Little Pill" was a human being, it'd be old enough to be drowning in crippling student loan debt. In fact, the album is older than Morissette was when she made it — but it's still as relevant today as it was when it was released in 1995. "Jagged Little Pill" didn't just inspired a generation of young girls who sheepishly grinned in the backseat as the singer casually glossed over the words "chicken s**t" in the coming of age anthem "Hand In My Pocket." It inspired generations, selling over 33 million units worldwide and paving the way for songwriters like Halsey and Olivia Rodrigo, who showcase both femininity and the full breadth of human emotion, a radical notion for women in the entertainment industry (and pretty much anywhere for that matter).
If Morissette did anything (besides set the record for longest-reigning female on Billboard's Alternative chart, which was broken by Lorde in 2013), she proved that there's power in complicated female emotions. As it turns out, these emotions are complicated for a reason. Though Morissette always managed to persevere, the star has had a nearly life-long struggle with fame, her career, and mental health. Here's what most fans don't know.
Alanis Morissette struggled behind the scenes as a child star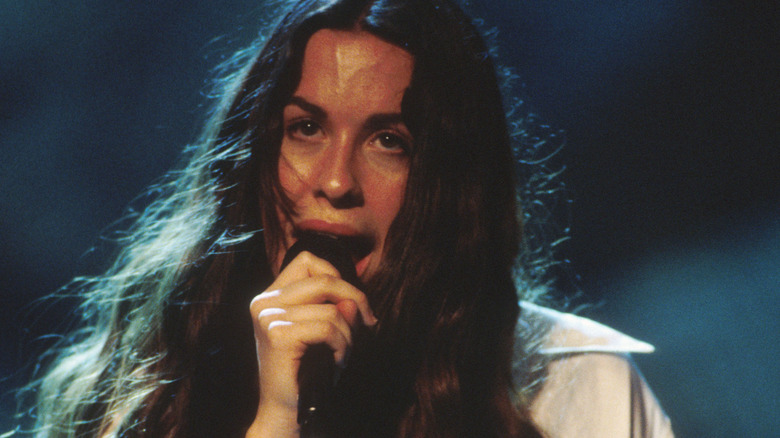 Though "Jagged Little Pill" made Alanis Morissette a household name in the United States, she was already a well-known pop star in Canada. In 1986, the Ottawa native debuted as an actor on the Nickelodeon series "You Can't Do That on Television" before signing her first record deal with MCA Records at the age of 14. According to The Guardian, she released her debut album, "Alanis," two years later, and though the star's career had a promising foundation, it was also a struggle. Morissette grappled with depression, anxiety, and abuse from the very beginning.
"I mean, I was flying alone when I was 10," she said in The New York Times. "I was going on a music-video shoot with four men to Europe when I was 14. I was always the one that everyone was like, 'She's going to be fine.' Meanwhile, I'm like chewing my nails down to the quick and throwing up and having sexual-abuse stories all through my teens."
This was later reflected in the lead single from her 2002 album "Under Rug Swept," which un-ironically did not sweep her childhood trauma under the rug. Instead, it served as catharsis. As she told Bustle, "Hands Clean" detailed "being statutorily, sexually raped as a child" and essentially served as a "dialogue between me and this person who was in this position of power throughout my teen years and taking advantage of it."
If you or anyone you know has been a victim of sexual assault, help is available. Visit the Rape, Abuse & Incest National Network website or contact RAINN's National Helpline at 1-800-656-HOPE (4673).
At just 17 years old, Alanis Morissette's career flatlined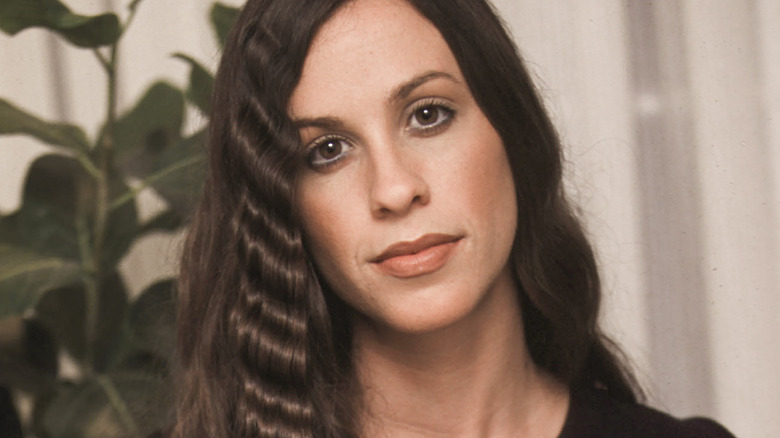 Before most people are even old enough to graduate from high school, Morissette was already an industry veteran. In a 1995 interview with Rolling Stone, the singer-songwriter revealed that she started playing piano at age six and began writing songs three years later. By the time she turned 10, she was using her acting money to fund her recordings. Then, in the classic trope of a child star on the brink of adulthood, Hollywood (or technically whatever Hollywood-type people hang out in Canada) chewed her up and spit her out. Her second studio album, "Now Is The Time," failed to amass the success of her 1991 debut, and she was dropped from MCA.
"She had already had the arc of success and then crashing on the second [record], and had been sort of told by the industry, 'Okay, you're done. You're 17, the second record didn't go, so you're done,'" Glen Ballard, her "Jagged Little Pill" co-producer, told The A.V. Club. "They cut bait and left."
Morissette landed in the United States hoping to revive her flatlined career. Instead, she found herself crashing on couches in Los Angeles and, as she recounted to Rolling Stone, was even robbed at gunpoint. But it all led to "Jagged Little Pill." As she told the publication, it was a "sort of baptism by fire." "I was broke, but I was happy," she said.
Alanis Morissette's journey to Jagged Little Pill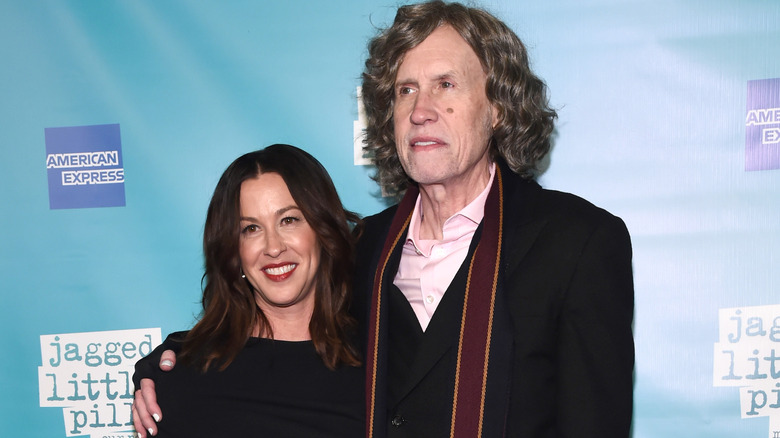 Though MCA Records cut ties with Alanis Morissette, MCA's music publishing arm was still holding out hope. They started linking her up with numerous collaborators once she landed in Los Angeles. She described the process to Rolling Stone as a series of "bad 'blind dates.'" Then, the year before the eventual release of "Jagged Little Pill," she decided to knock on Glen Ballard's door. It was a bold move considering the producer co-wrote Michael Jackson's "Man In The Mirror" and was known for his work with Wilson Phillips, but with Morissette, there weren't any expectations, and that made all the difference.
In an interview with The A.V. Club, Ballard revealed that he had "never heard a note" of Morissette's music before she showed up at his house. Though he had "a vague idea" of her past, he didn't ask her about her future plans. Instead, they wrote for themselves, and with no label oversight, they were allowed to run wild. "We were just unsupervised children playing in the sandbox and we were making our own stuff," he said.
As Morissette told The Guardian, her approach to songwriting is to "live my whole life, then I take 10 minutes to write the story of it." This served her well with "Jagged Little Pill." Ballard told The A.V. Club that "Hand In My Pocket" was written "like, in an hour," and she similarly penned "Perfect" on a whim as he "idly strummed" guitar.
A dozen labels rejected Jagged Little Pill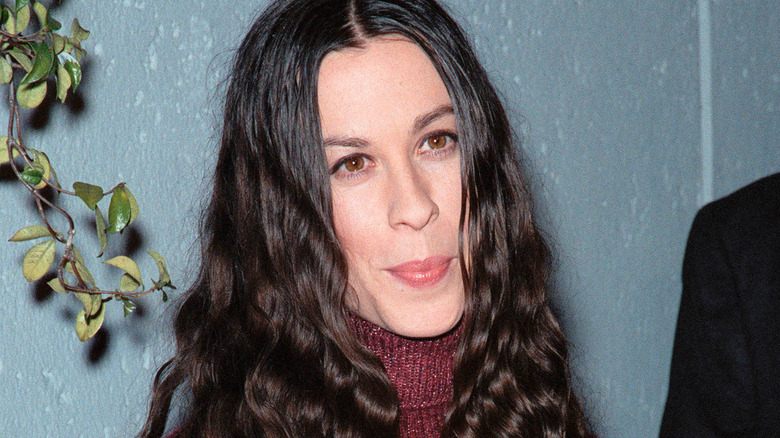 "Jagged Little Pill" is one of the best-selling records in history. According to Classic Rock, it sold more than any single record from the Beatles. It did better than anything from the Rolling Stones. It even put Elvis Presley to shame. In 2019, The New York Times reported that "Jagged Little Pill" had sold so many copies that it beat out "Taylor Swift's entire discography combined." So, why did nobody want it?
In an interview with The A.V. Club, producer Glen Ballard revealed that he exhausted nearly all of his industry contacts trying to find a home for Morissette's album, and the situation became so dire that the pair were considering a self-release. "I played this stuff for almost everybody, and everybody passed," he said — that is, until a last-minute meeting with Guy Oseary, an A&R executive at Madonna's record label, Maverick.
"I remember before I met Guy Oseary at Maverick, I was writing 'All I Really Want' in my sweatpants," Morissette told Entertainment Weekly. "And they said, 'You need to go over and meet everybody at Madonna's label.' And I said, 'I'm in my f***ing sweatpants!' … So my first meeting with the whole team was me in my sweatpants. It was horrifying."
Oseary was particularly struck by "Perfect," a track Morissette wrote in about an hour that never even made it to the Billboard Hot 100. Per The New York Times, Oseary signed her "on the spot."
Dave Coulier added fuel to the You Oughta Know fire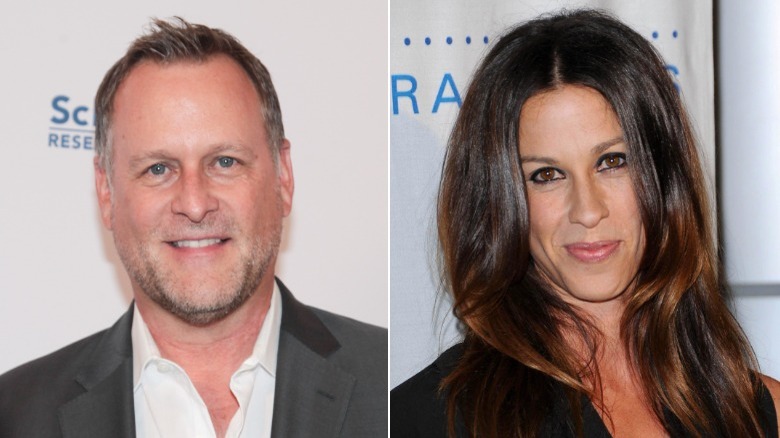 Some could argue that the line "will she go down on you in a theater?" from "You Oughta Know" is Alanis Morissette's greatest cultural contribution, as it sparked one of the most-enduring pop culture urban legends, rivaling Marylin Manson's alleged rib removal. For decades, there's been an unshakable lore that the scathing song is about "Full House" actor Dave Coulier, who she dated in 1992. The tale is so tenacious that it even became a "How I Met Your Mother" punchline.
Coulier has always been in on the joke, possibly because he inadvertently perpetuated it. In an interview with BuzzFeed, the actor admitted that he confirmed the urban legend when he was fed up on the red carpet, and the tabloids ran with it. "I asked Alanis, 'I'm getting calls by the media and they want to know who this guy is.' And she said, 'Well, you know it could be a bunch of people. But you can say whatever you want,'" he recalled. "So one time, I was doing a red carpet somewhere and [the press] just wore me down and everybody wanted to know so I said, 'Yeah, all right, I'm the guy. There I said it.' So then it became a snowball effect of, 'OH! So you are the guy!'"
Morissette did say on a 2019 episode of "Watch What Happens Live" that she will never spill the identity of the song's subject, but Coulier really wasn't doing himself any favors.
Madonna intervened in Alanis Morissette's dispute with Maverick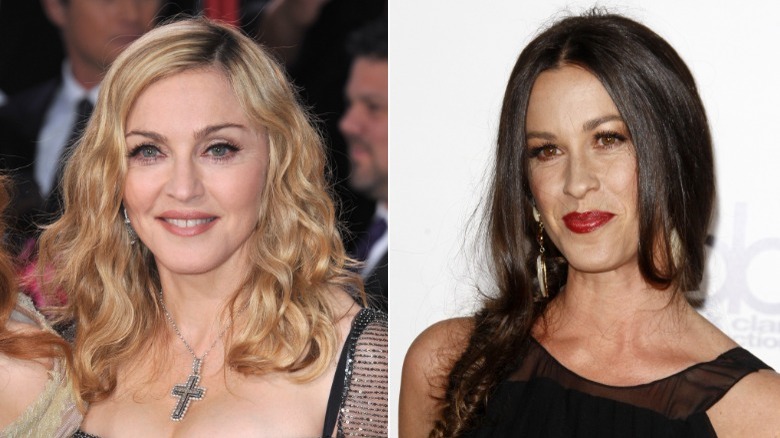 Alanis Morissette's fourth studio album, "Supposed Former Infatuation Junkie," was a glowing follow up to "Jagged Little Pill." Though it didn't sell quite as well, it still peaked at No. 1 on the Billboard 200 — but shortly after, Morissette hit a major roadblock. The singer was forced to postpone the release of her fifth studio album, which we now know as "Under Rug Swept," amidst contract disputes with Maverick. These disputes were so heated that they required a personal visit from the Queen of Pop herself. 
According to Entertainment Weekly, the issues came down to finances. Morissette was ready to part ways with the label because she was being offered contracts worth $5 million an album elsewhere. This didn't exactly instill a sense of confidence in Maverick, and they were allegedly "reluctant to put out a new release." Her album's original June 2001 release date was pushed back to 2002, and Madonna personally met with the singer in an attempt to "hash out the financial details."
According to Billboard, the negotiations lasted "for several months," but Morissette eventually inked a new deal with Maverick. Like its predecessors, "Under Rug Swept" hit No. 1 on the Hot 100 less than a month after its release.
Alanis Morissette felt isolated at the height of her fame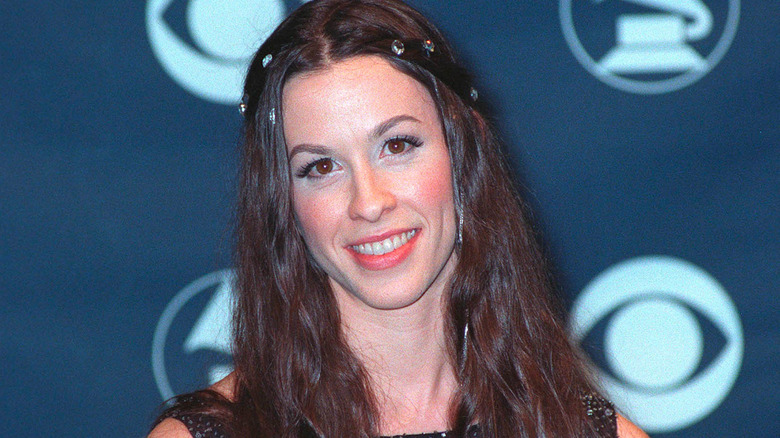 "Jagged Little Pill" was a battle cry for the everywoman, which is part of what helped it amass such astounding success; however, Morissette wasn't specifically heralded by the music press. As a former teen pop star, she lacked the credibility of grunge bands championed for their DIY ethos. As an alternative artist with an album founded on distorted guitars, her music had a vitriol not yet found in ultra-accessible '90s pop stars like Britney Spears. In other words: Morissette had one hand in her pocket and another in a bunch of different genres. According to The New York Times, even Rolling Stone couldn't make up its mind, hailing "Jagged Little Pill" as one of 100 best albums of the '90s only to dub it "an opportunistic angst-rock platter" in the same breath.
As it turns out, it's lonely at the top. It wasn't just the press that mocked Morissette. Her colleagues wanted nothing to do with her (see: when Joni Mitchell described her as being "appallingly sick" in a 1996 Details interview, via her website). "I was sold that fame would be a panacea to solve all problems," Morissette told The Guardian. "I thought I was gonna phone Björk and Tori [Amos] and all of us were gonna love each other. I reached out to a lot of people. Often I was met with: 'Why are you calling me?'" Today, she tells The Times that many of the women who shut her down have since apologized.
Alanis Morissette was addicted to love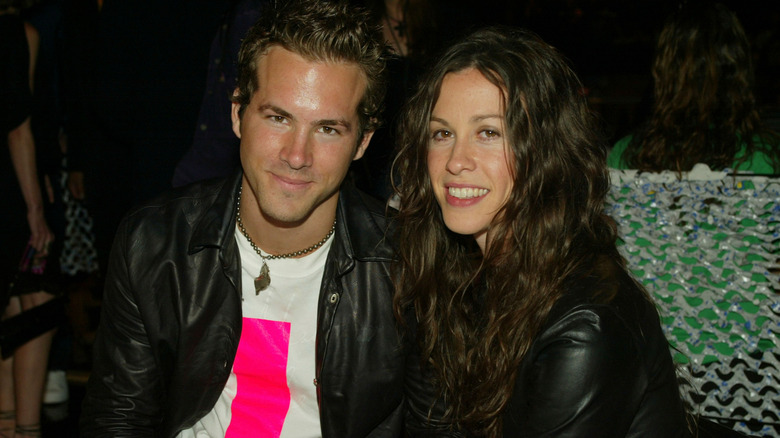 Most fans forget that before Ryan Reynolds dedicated his life to trolling Blake Lively on social media, he was engaged to Alanis Morissette. The pair met at Drew Barrymore's birthday party in 2002, which we can only assume was a moment so specifically naughties that it deserves to be in a time capsule. When the pair split in 2008, Morissette realized that she was addicted to love.
"I went through pain, anger, tears and lots of denial, and spent days screaming and crying," she told the Daily Mail. "I had a lot of therapy and forced myself to face up to my big issue with men and understand there was this pattern in my life where I went from one relationship to the next expecting it to magically make me happy."
The star ended up crafting her "own form of love-addiction rehab," where she forced herself to be single, date, and resist the urge to be monogamous. As she told the Daily Mail, these no-strings relationships (along with therapy) helped her kick her habit.
If you or anyone you know is struggling with addiction issues, help is available. Visit the Substance Abuse and Mental Health Services Administration website or contact SAMHSA's National Helpline at 1-800-662-HELP (4357).
Alanis Morissette struggled with anorexia and bulimia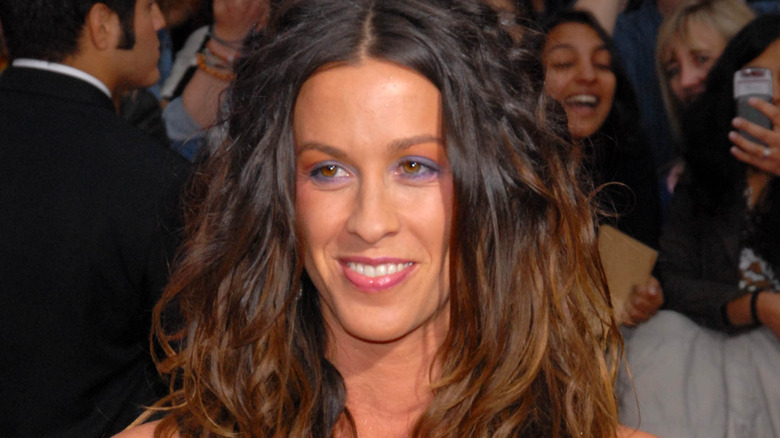 As a child star on the precipice of adulthood, Alanis Morissette received a lot of attention and was under even more pressure. As she shared with Health, she struggled while trying to protect herself from "men who were using their power in ways I was too young to know how to handle." She was plagued by "disappointment, sadness, and pain." Morissette told the Daily Mail that managers pressured her to lose weight, and she developed both anorexia and bulimia. "I tried to numb those feelings through my relationship with food," she wrote in Health. "For four to six months at a time, I would barely eat. I lived on a diet of Melba toast, carrots, and black coffee."
In the Health essay, Morissette said that when she was 18, she was finally confronted by a friend and started her recovery with a "very wise and experienced therapist" — but it took some time. The singer struggled with "eating issues" throughout her 20s, which were exacerbated by 24-hour work days fueled by processed food. Sure, she wasn't paying as much attention to the scale, but she wasn't particularly healthy, either. Eventually, Morissette changed her whole mindset about eating and shifted her focus to "high-nutrient foods." Though she still has "mandatory" treats, she's found a healthy balance.
If you are struggling with an eating disorder, or know someone who is, help is available. Visit the National Eating Disorders Association website or contact NEDA's Live Helpline at 1-800-931-2237. You can also receive 24/7 Crisis Support via text (send NEDA to 741-741)
How Alanis Morissette fell for her husband Souleye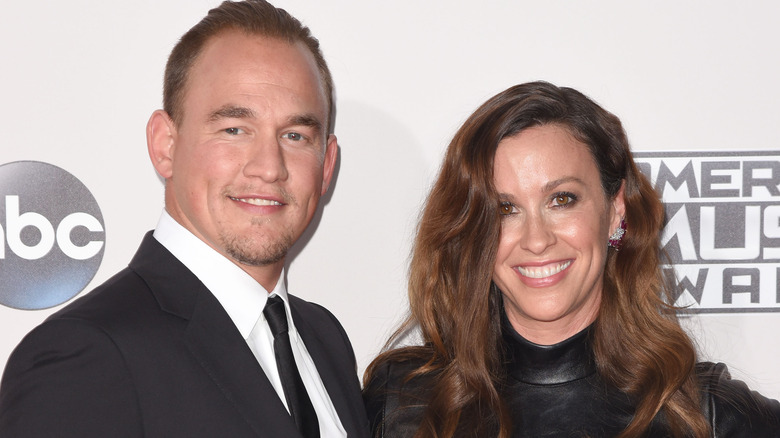 After "You Oughta Know," we could probably all collectively agree as a society that Alanis Morissette deserved a small reprieve from heartbreak. Unfortunately, it took another decade and a half. Though Morissette's dating history is filled with failed relationships with A-listers like Ryan Reynolds and Dave Coulier (and even a rumored relationship with the disgraced rock star Ryan Adams thrown in for good measure), it was only inevitable that the queen of eviscerating breakup anthems would eventually find luck in love. In 2010, she married Mario Treadway, a Massachusetts-bred rapper best known by his stage name Souleye.
From the start, Morissette knew that Souleye was different. In an interview with Oprah Winfrey, the star admitted that she immediately felt a "ceilinglessness" to him. "I would date people and there would be something about me that would hit a brick wall with whomever I was sitting across from," she said. "And with Souleye, when I first met him, I could see that there was this limitlessness to where we could go, and that I was even a little scared … you remind me of a composite of my whole family and this will get really interesting and really challenging and really beautiful."
According to People, Morissette and Souleye tied the knot at home in Los Angeles about a year after they started dating.
Alanis Morissette experienced postpartum depression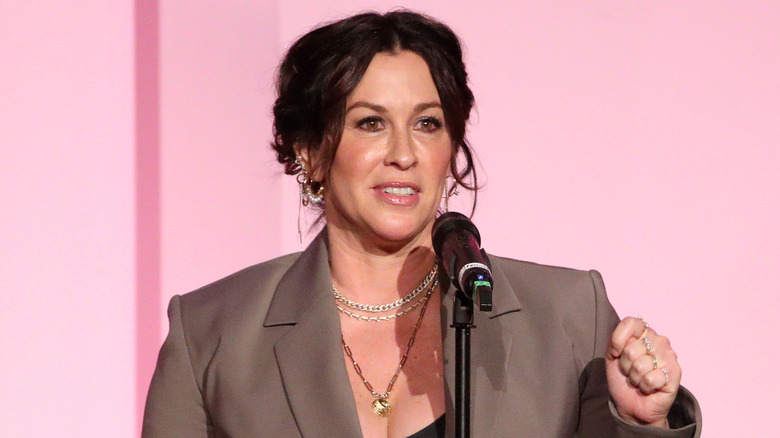 Alanis Morissette grappled with depression and anxiety for most of her life. By the time she had her eldest son Ever Imre in 2010, she had already practically patented the high-achieving tenacity that allowed her to succeed in the face of internal strife, but this skill made it more difficult for her to understand that, this time, her depression was something else entirely. Postpartum depression, which she experienced after all three of her pregnancies, took her totally by surprise.
"For me, I would just wake up and feel like I was covered in tar and it wasn't the first time I'd experienced depression so I just thought, 'Oh, well, this feels familiar, I'm depressed, I think,'" she told Self. When performing — which historically lifted her mood — didn't help, she knew that she was dealing with something greater. It still took her a "year and four months" to reach out to a doctor.
The next time around, Morissette had a better understanding. When she gave birth to her daughter Onyx, she waited just four months to speak to a doctor. When she had her youngest son Winter, she was confident enough to go on television and talk about her experience, according to The Guardian.
If you or someone you know is struggling with mental health, please contact the Crisis Text Line by texting HOME to 741741 or call the National Alliance on Mental Illness helpline at 1-800-950-NAMI (6264).
Alanis Morissette helped put her former business manager behind bars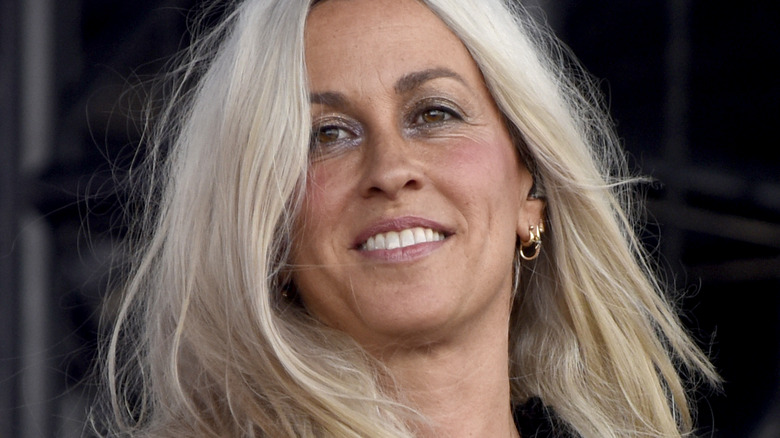 As one of the top selling musicians in history, Alanis Morissette has amassed an astounding estimated net worth of $45 million dollars, according to Celebrity Net Worth. However, that fortune is no thanks to her former manager. In 2016, the singer filed a bombshell complaint with the Los Angeles Superior Court claiming her ex-business manager Jonathan Schwartz had "robbed her of at least $4.7 million," according to The Hollywood Reporter.
Between 2009 and 2016, Schwartz managed Morissette's finances, collecting her income, handling her investments, and "paying bills on her behalf." She gave him the axe because he didn't "respond in a timely manner" to her inquiry about financial information, but when she hired a new business manager, Howard Grossman, she realized the damage was much greater. Grossman found no less than "116 cash transfers" from Morissette's account to Schwartz, worth more than $4.7 million in total.
Beyond the potential millions, the lawsuit also alleged that Schwartz had been "draining [Morissette's] assets" while "convincing her that she was in tremendous financial shape." According to The Guardian, Schwartz was "sentenced to prison for stealing $7 million" from the singer and other celebrities in addition to the added punishment of inspiring some brutal lyrics. As the outlet noted, "Pedestal" and "Reckoning" both reference the disgraced business manager.
Alanis Morissette rejected several attempts at a Jagged Little Pill musical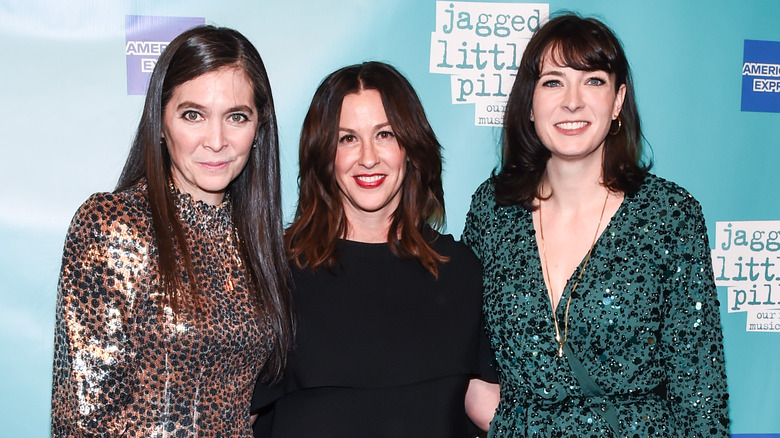 At the time of this writing, Green Day's "American Idiot" is more than a decade old, and "Mamma Mia!" is on its way to becoming a film trilogy. Alanis Morissette isn't the first artist to have a jukebox musical, but she may have perfected the art. As The New York Times argued, "Jagged Little Pill" could very well be "the first jukebox musical to truly make sense of its genre," but this play could've been something else entirely. Along the way, Morissette rejected several attempts at a musical centered around her multi-platinum album.
In a 2019 New York Times profile, Morissette revealed that "several producers" pitched her stage adaptations of "Jagged Little Pill," but the stories always focused on her personal life. "I have no desire to do a jukebox musical," she said. The singer only gave the green light to Diablo Cody, who penned the black comedy "Jennifer's Body" and the teenage romcom "Juno."
Cody pitched Morissette a story about a modern family set the soundtrack of "Jagged Little Pill." The resulting script, in which Morissette was closely involved, touched upon contemporary issues like opioid addition, sexual assault, and LGBTQ acceptance. Though it had the potential to be weighty, the Diane Paulus-directed play performed a delicate balancing act, melding serious scenes with tongue-in-cheek moments. If anything, it proves that Morissette isn't afraid to make fun of her legacy, particularly regarding the lyrics of "Ironic."
How Alanis Morissette overcame her issues with fame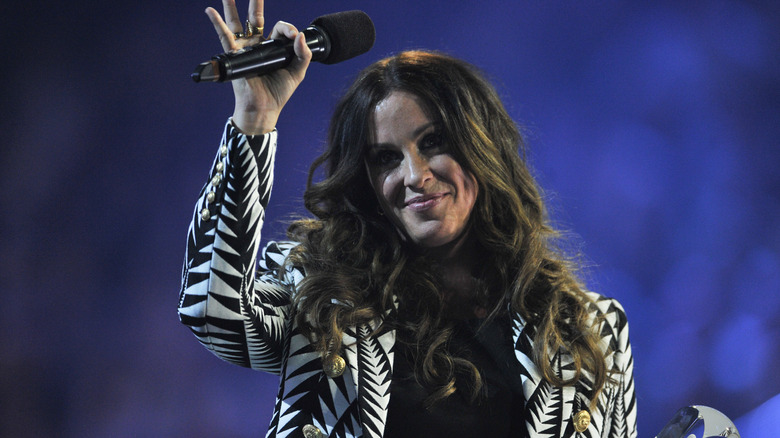 Most people dream about having the kind of success that Alanis Morissette saw with "Jagged Little Pill," but this was a double-edged sword for the singer, who pretty much hated being famous. In an interview with the Daily Mail, the star revealed that she "couldn't cope" with her newfound celebrity — which came with an onslaught of criticism — and went "into a total tailspin."
"It was too much," she said. "I remember I would go into movie theatres where it was all dark and just sob. So many times I'd feel like I was going to throw up. Then I'd feel even worse, because I felt so guilty about not being happy having these things that so many people in the Western world dream of having."
After winning four Grammys in 1996, Morissette seriously considered quitting music completely. Instead, she ran away to India where she studied yoga for two months. This helped her gain clarity. Today, the star has found peace, though — as she told The New York Times — she sometimes will "sob for three hours in a hotel room and then feel somehow cleansed." Mostly, she's just happy to be out of headlines (at least, out of as many headlines). "The white-hot heat of fame waned, which is what made everything OK, actually," she admitted to The Guardian. "Fame is not a circumstance I want to sustain."
Source: Read Full Article