Unless you've figured out the secret of teleportation, air travel is necessary for traversing long distances when you're heading out for your annual summer vacation. Unfortunately, summer is the absolute worst time to travel if you hate flight delays. More than half of all airports in the nation have more delays during summer months than in winter.
Trying to decide when to book your trip? Avoid June if you can. 76% of all airports reviewed by MagnifyMoney had the most delays during June. Generally, delays are getting worse at larger airports, meaning more and more people are being affected.
But not all airports are created equally. Ahead, check out the best — and worst — airports for summer travel when it comes to flight delays.
Best airports for on-time flights
Choosing these airports to depart from gives you the highest chance of leaving at the scheduled time.
8. San Jose — 80.5% on time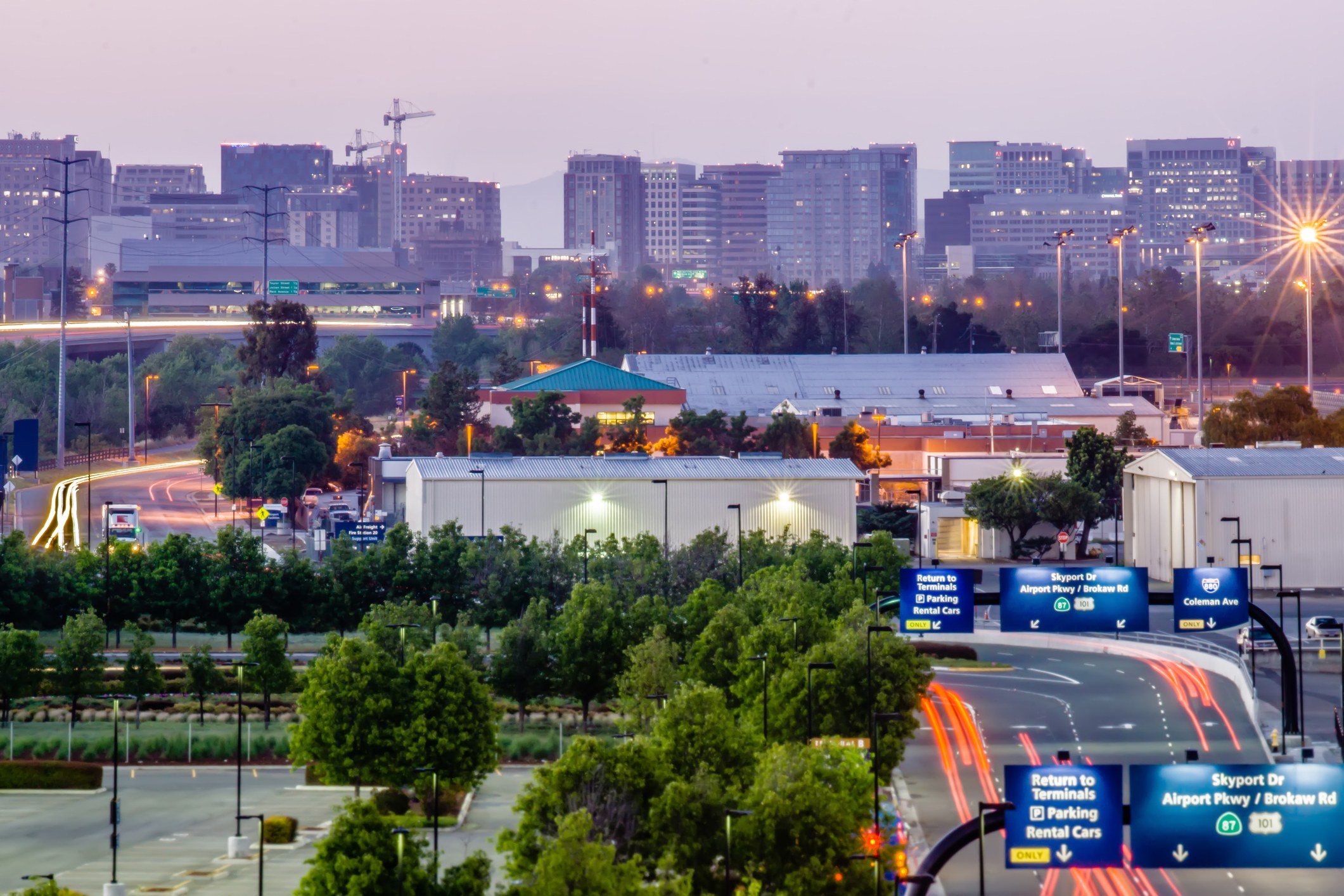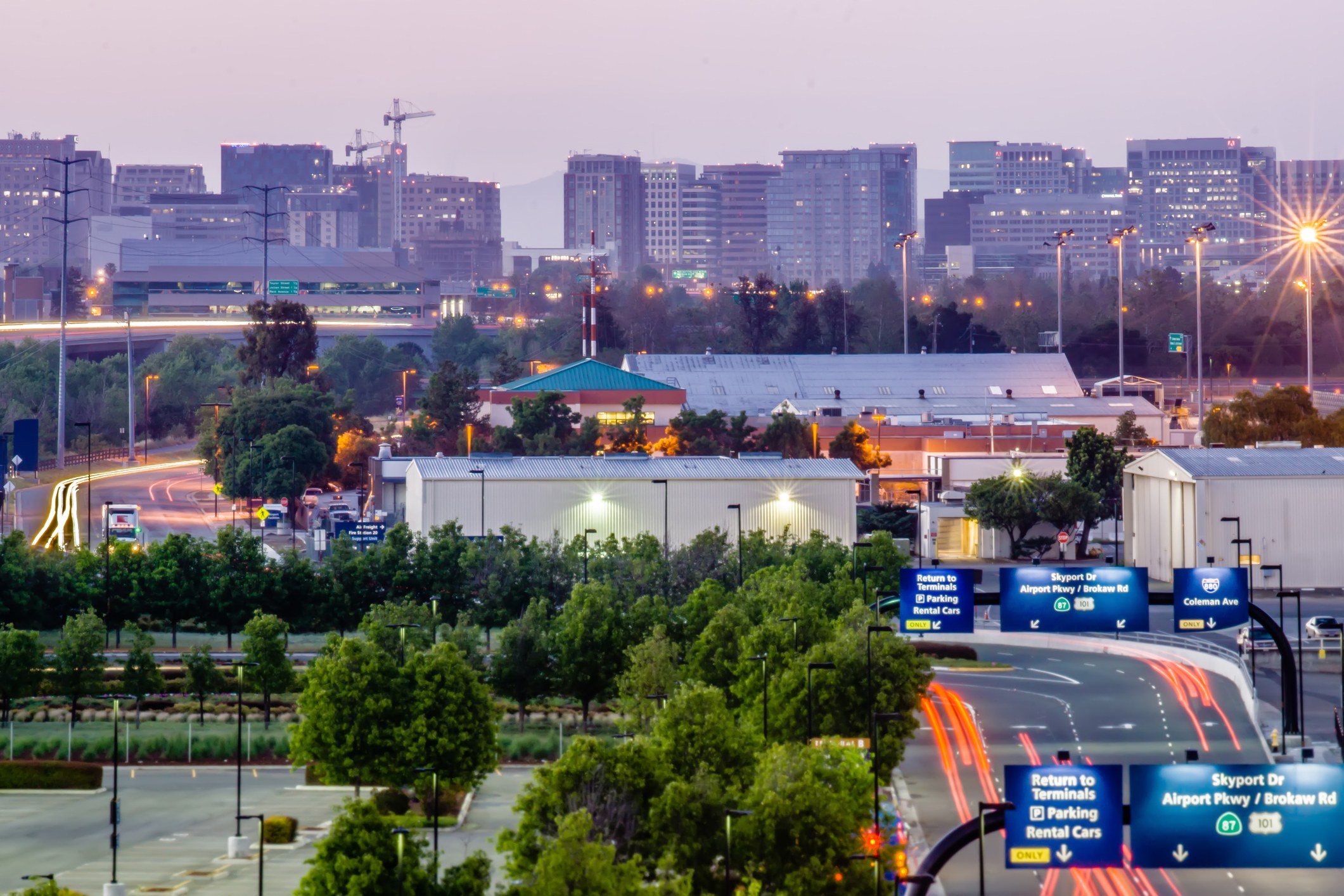 San Jose International Airport | digidreamgrafix/iStock/Getty Images
Some West Coast airports are plagued by delays — but not San Jose. This popular destination sticks to the schedule 80.5% of the time.
Next: Minneapolis
7. Minneapolis — 81.1% on time
Minneapolis-St.Paul International Airport | csfotoimages/iStock/Getty Images
Have plans in Minneapolis this summer? You can assume your flight will probably be on time.
Next: Portland
6. Portland — 81.4% on time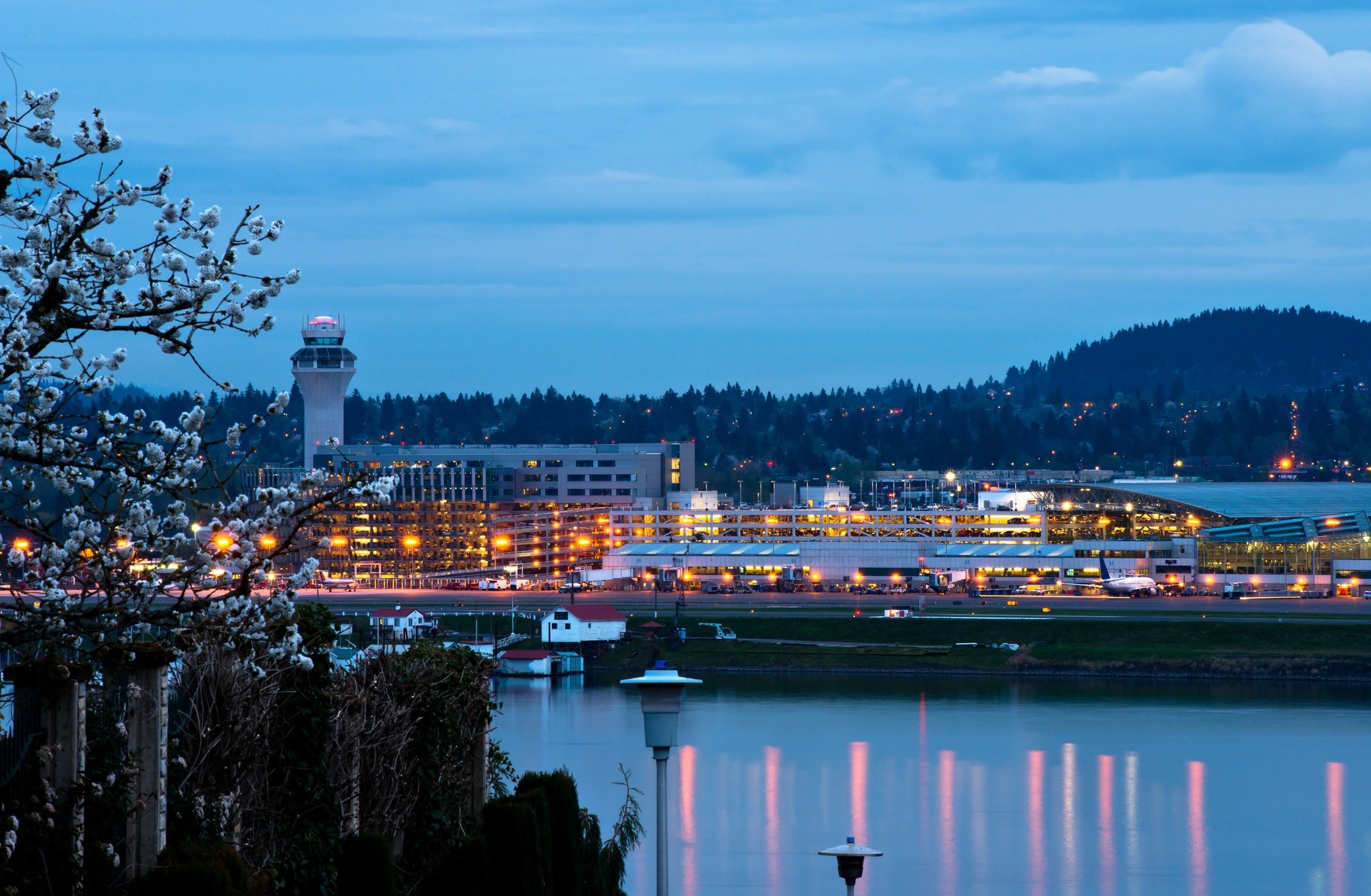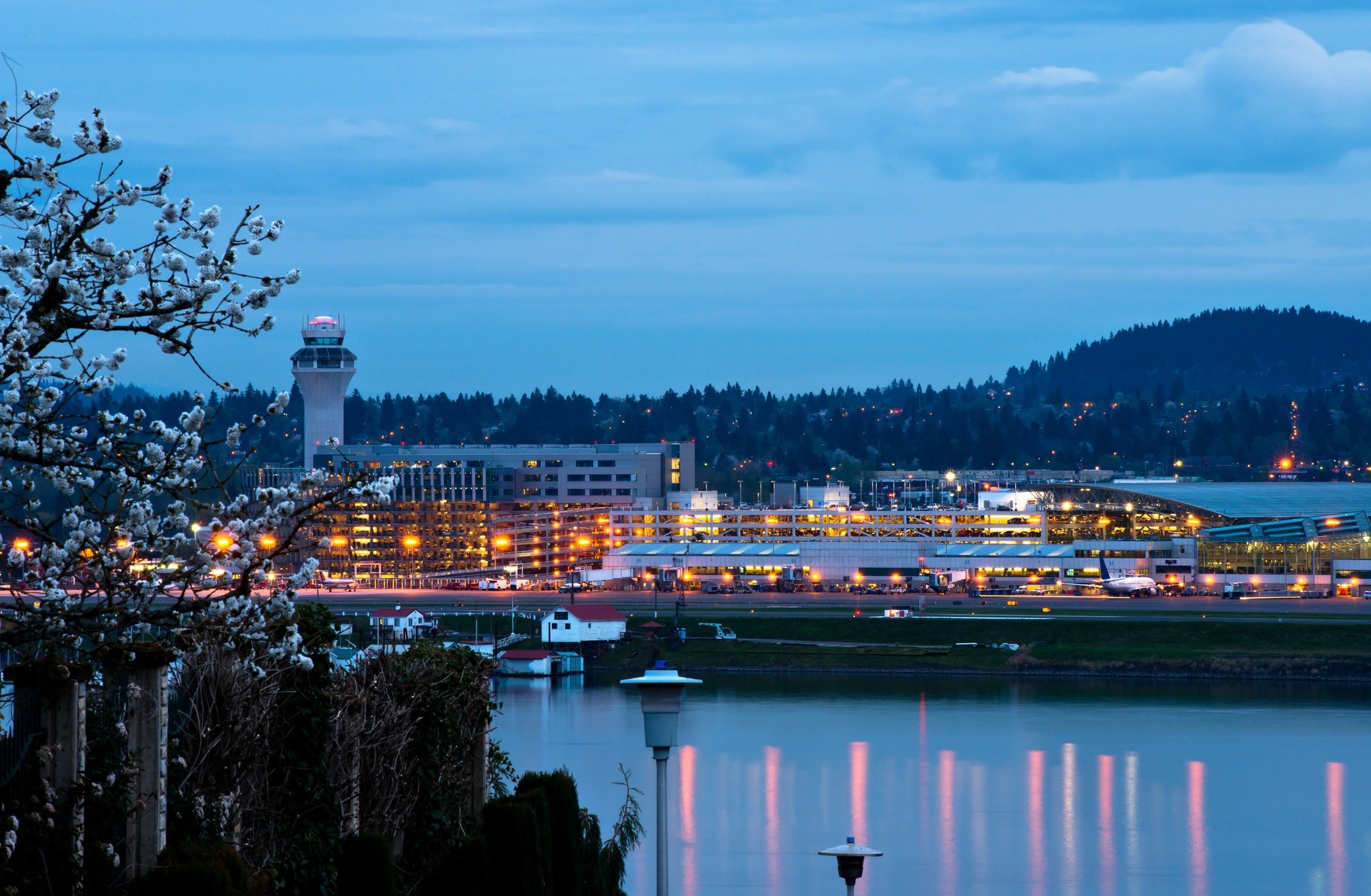 Portland International Airport | vitpho/iStock/Getty Images
Summer delays are getting worse overall. In Portland, however, there's a good chance your plane will arrive and leave on time.
Next: Seattle
5. Seattle — 81.5% on time
Seattle-Tacoma International Airport | David_Johnson/iStock/Getty Images
It's not the best, but it's far from the worst. Your flight to Seattle should arrive promptly.
Next: Phoenix
4. Phoenix — 81.9% on time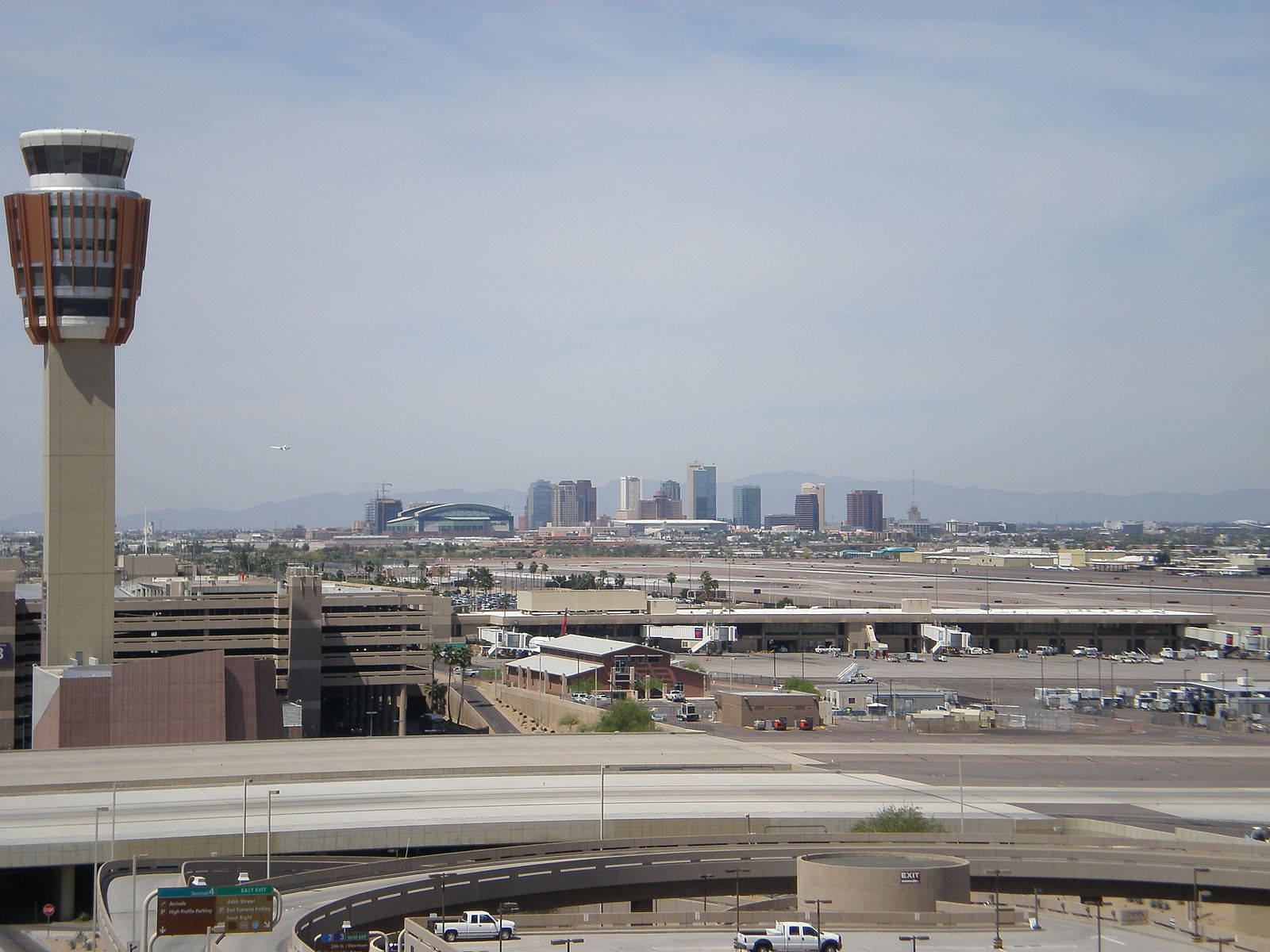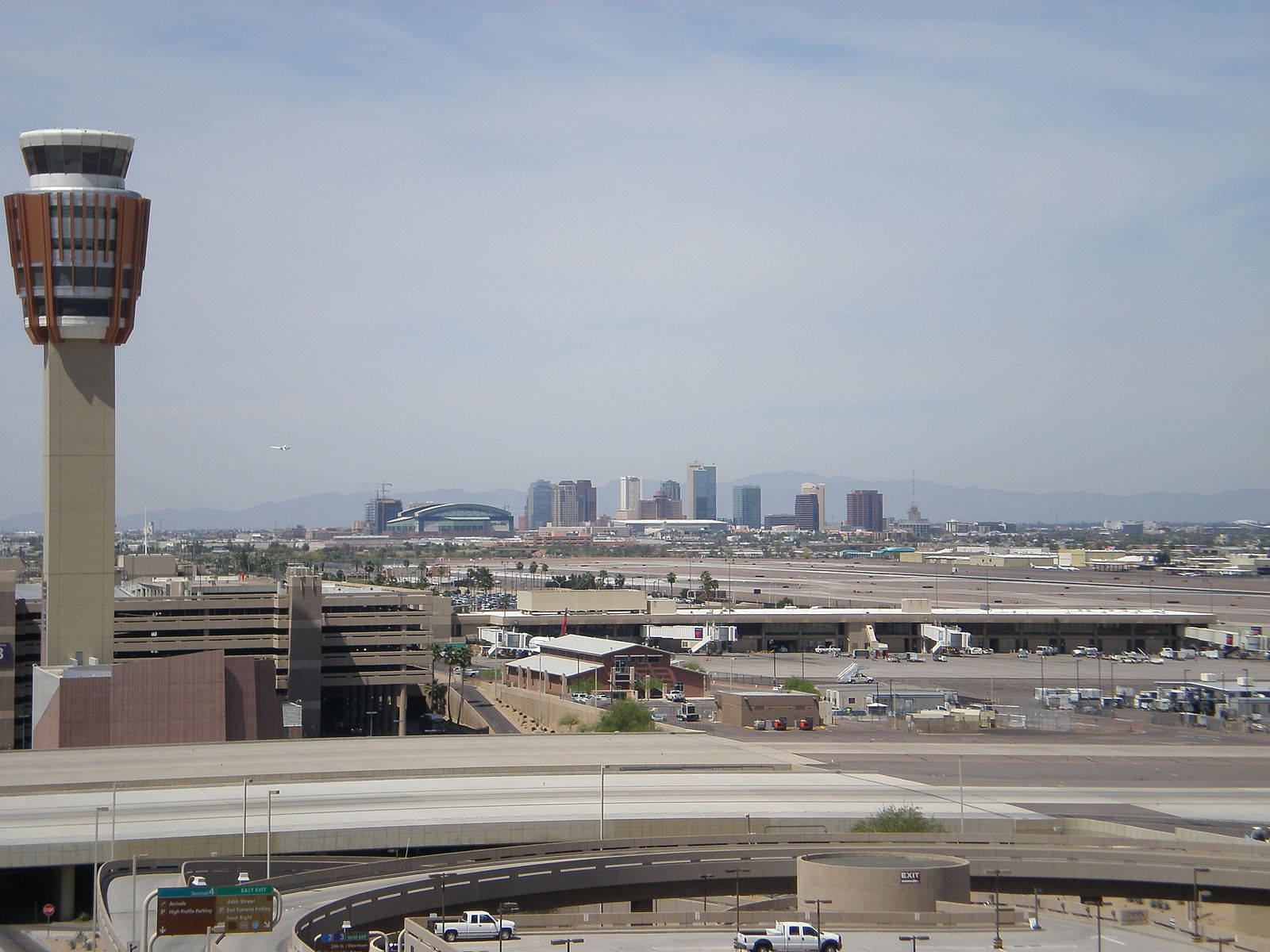 Phoenix Sky Harbor International Airport | ZHoover123/Wikimedia Commons
Phoenix's airport has some of the happiest fliers in the country and this could be why — they have on-time flights more than 81% of the time.
Next: Orange County
3. Orange County — 82.3% on time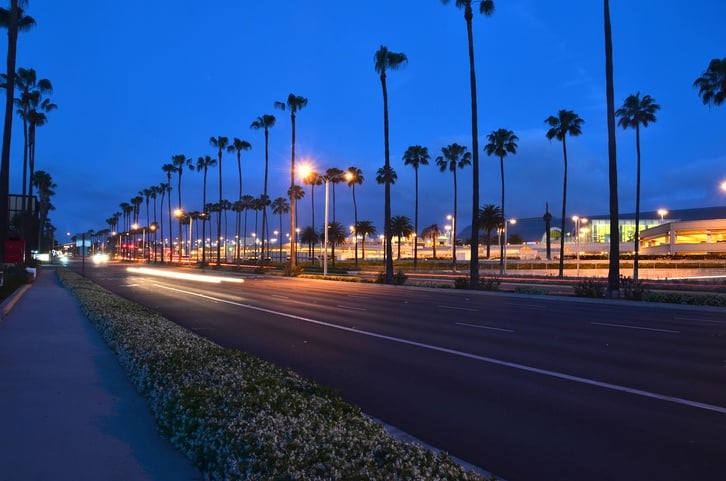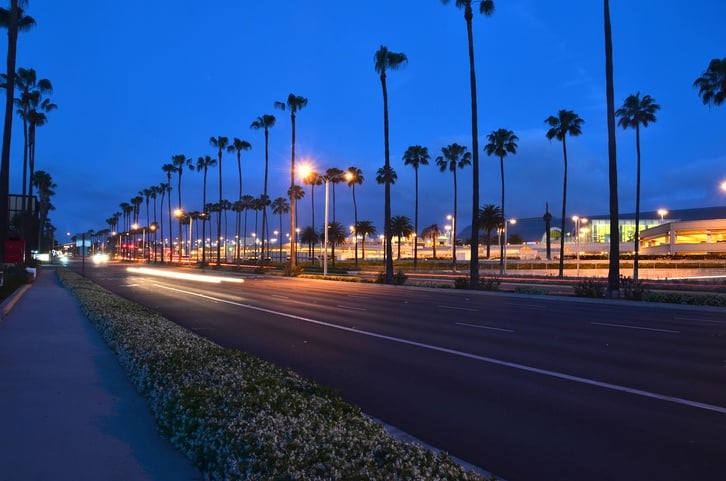 John Wayne Airport | TimothyOLeary/iStock/Getty Images
Orange County is another airport with some of the happiest travelers, and they tout themselves as an "experience" compared to other airports. You may be hoping for a flight delay (which probably won't happen) when you see the unique store offerings and cool things to do here.
Next: Salt Lake City
2. Salt Lake City — 86% on time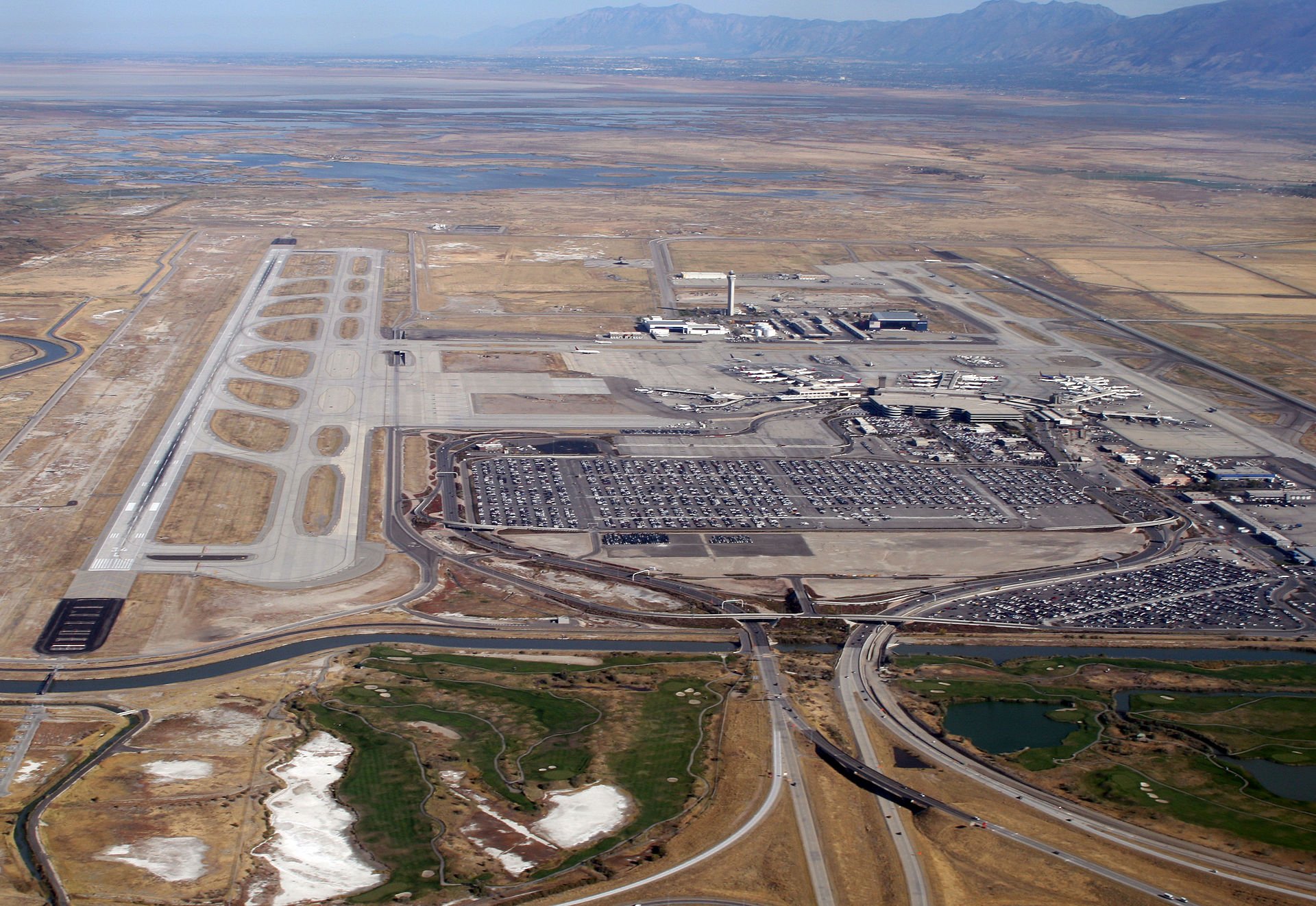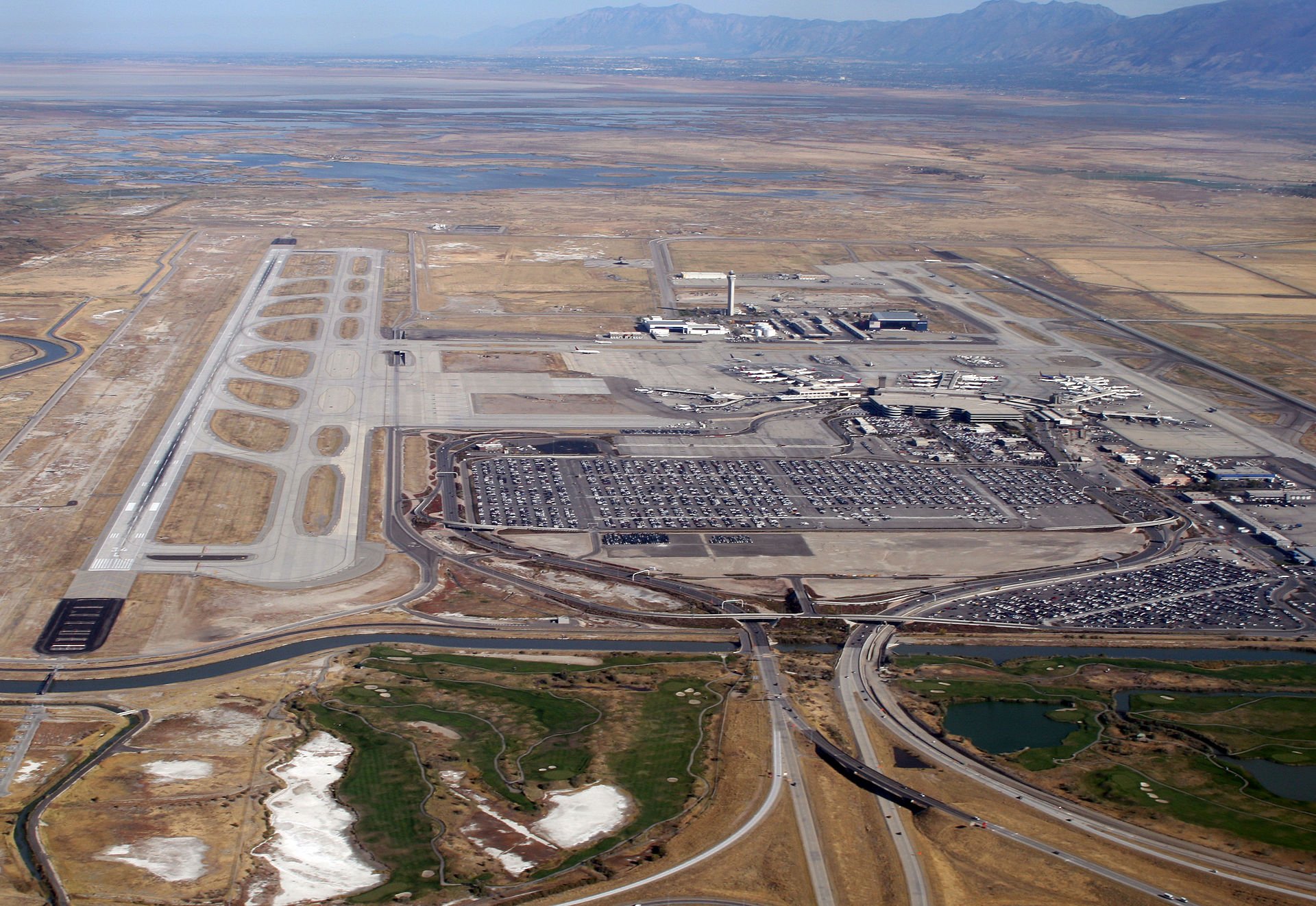 Salt Lake City International Airport | Doc Searls/Wikimedia Commons
Coming in second place is the airport in SLC, which achieved an impressive 86% for on-time flights.
Next: Honolulu
1. Honolulu — 86.7% on time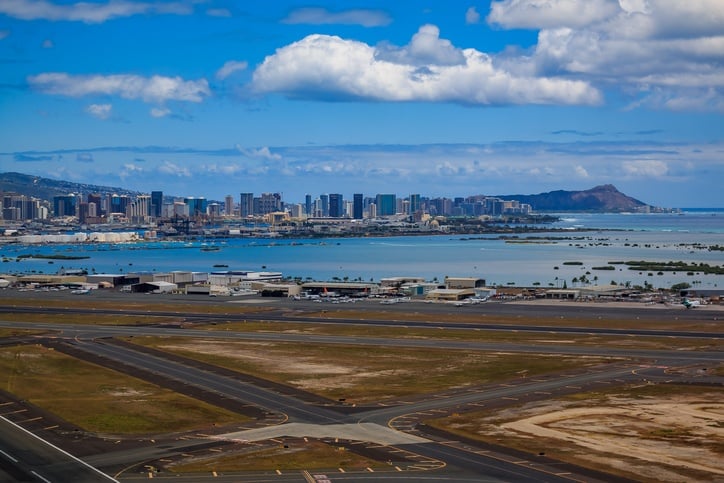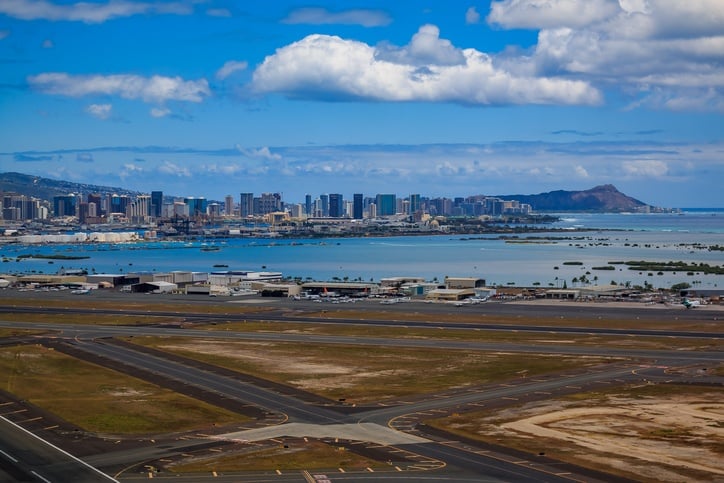 Daniel K. Inouye International Airport | SvetlanaSF/iStock/Getty Images
Flying to Hawaii is almost always a joyous occasion — after all, you're arriving at a tropical paradise. But perhaps the best part is that you're incredibly likely to have an on-time flight. Honolulu wins for having the most punctual flights year-round, not just in summer.
Next: The worst airports for on-time flights
Worst airports for on-time flights
Like to stick to a schedule? Better skip these airports — they have the worst statistics for on-time flights in the summer.
8. Washington Reagan — 74.4% on time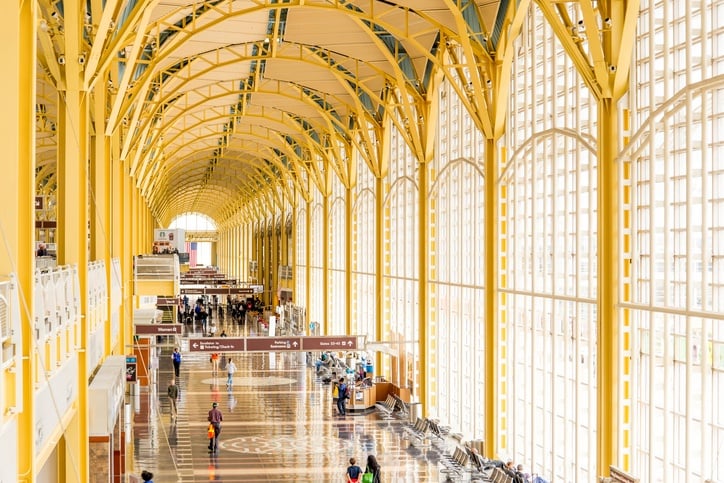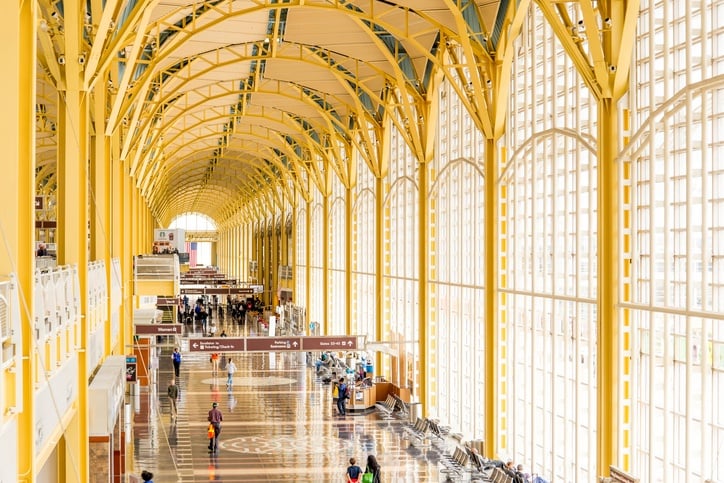 Ronald Reagan Washington National Airport | martince2/iStock/Getty Images
It's not the worst, but Washington's Reagan airport can give you serious headaches. During busy summer months you should anticipate probably flight delays.
Next: Miami
7. Miami — 74.4% on time
Miami International Airport | iStock.com/ icholakov
Welcome to Miami … don't expect your flight to be on time. Only 74.4% of summer flights stick to the planned arrival and departure times.
Next: Chicago O'Hare
6. Chicago O'Hare — 73.3% on time
O'Hare International Airport | Tupungato/iStock/Getty Images
Every time a flight gets delayed, it throws off all the other flights, too. Chicago is a popular spot for connecting flights, too.
Next: Boston
5. Boston — 72.5% on time
Logan International Airport | PatrickPoendl/iStock/Getty Images
The busier the airport, the more likely they are to have flight delays. That's what's happening in Boston.
Next: New York Kennedy
4. New York Kennedy — 70.5% on time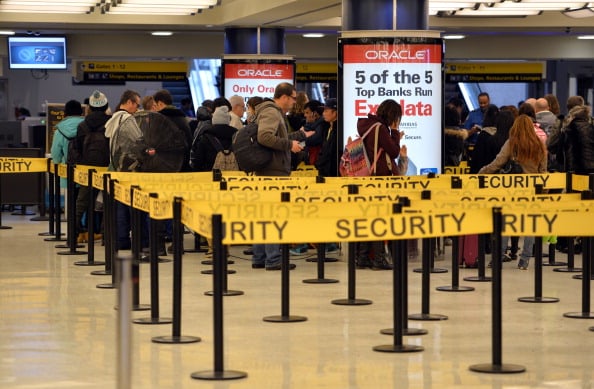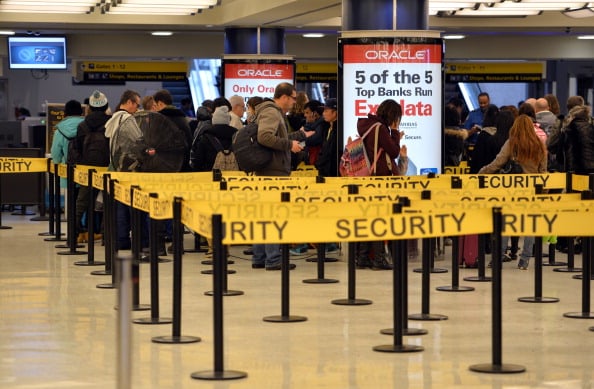 John F. Kennedy International Airport | Stan Honda/AFP/Getty Images
Crowded airspace is a huge issue at all northeast airports, especially in a major hub like NYC. That explains why flights come in on time only 70.5% of the time here.
Next: San Francisco
3. San Francisco — 69.2% on time
San Francisco International Airport | Laser1987/iStock/Getty Images
Fog delay is a huge problem at San Fran's airport, which helps explain the dismal number of on-time flights.
Next: New York LaGuardia
2. New York LaGuardia — 68% on time
LaGuardia Airport | iStock.com/robertcicchetti
The northeast has especially crowded airspace, which is what makes flight delays so common. This busy hub in NYC only has on-time arrivals and departures 68% of the time in the summer.
Next: Newark Liberty
1. Newark Liberty — 67% on time
Newark Liberty International Airport | Muratani/iStock/Getty Images
A short drive outside New York City, Newark airport in New Jersey has the distinction of being the place where you're least likely to leave or arrive on time. Only two out of every three flights in Newark are on time.
Read more: 15 Secrets Airlines Don't Want You to Know
Check out The Cheat Sheet on Facebook!
Source: Read Full Article