You probably know a lot about your favorite HGTV stars. After all, they share plenty of information about their personal lives on their shows, to say nothing of their social media accounts. Nonetheless, most of them don't want to share everything with their fans. In fact, many of the most popular HGTV stars have had a secret or two that they wanted to hide. But as you might imagine, the truth has a way of coming out.
Read on to check out the biggest secrets that HGTV stars tried — and failed — to keep hidden.
1. Jonathan Scott kept his divorce a secret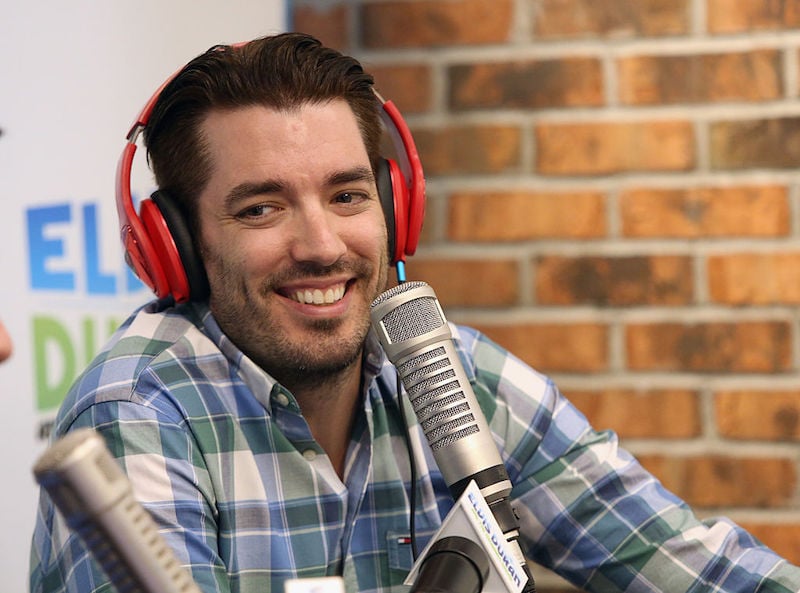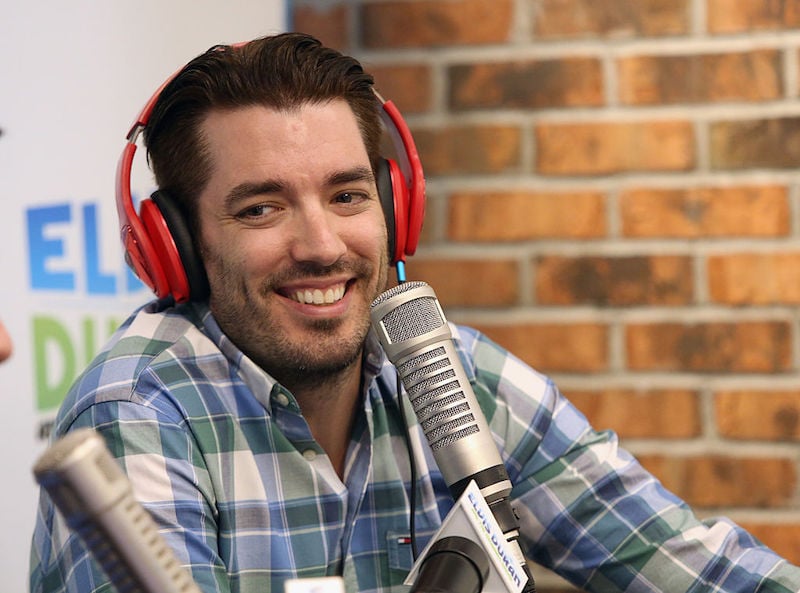 He hid his divorce from the public for a long time. | Robin Marchant/Getty Images
Fans love Jonathan and Drew Scott of Property Brothers. But Jonathan wasn't always completely honest about his personal life. He got married in 2007, but the couple gradually grew apart and then divorced. Jonathan wrote in a book with Drew that he kept the divorce a secret "because why put something so sad out there?"
But he eventually decided to open up about his divorce when the brothers were working on their book. "We wanted this to be an honest, unedited, unadulterated look at what our lives are like," Jonathan said. "I think fans would feel like something was missing if we edited anything out. It was important for us to make it whole."
Next: Scott likely wishes that this embarrassing event had stayed under wraps.
2. Jonathan Scott got into a bar fight, of sorts
In 2016, Jonathan Scott got himself into hot water with an altercation at a bar in Fargo City, North Dakota. At the bar's closing time, Scott and others became upset that their drinks were being taken away. Staff escorted Scott out of the bar, but he re-entered and had to be taken outside for a second time.
A bouncer supposedly put the HGTV star in a chokehold. Perhaps even worse? He reportedly protested by asking, "Do you know who I am?"
Next: These HGTV stars allegedly misled fans who wanted to learn how to flip houses. 
3. Fans say Christina and Tarek El Moussa offered expensive and misleading classes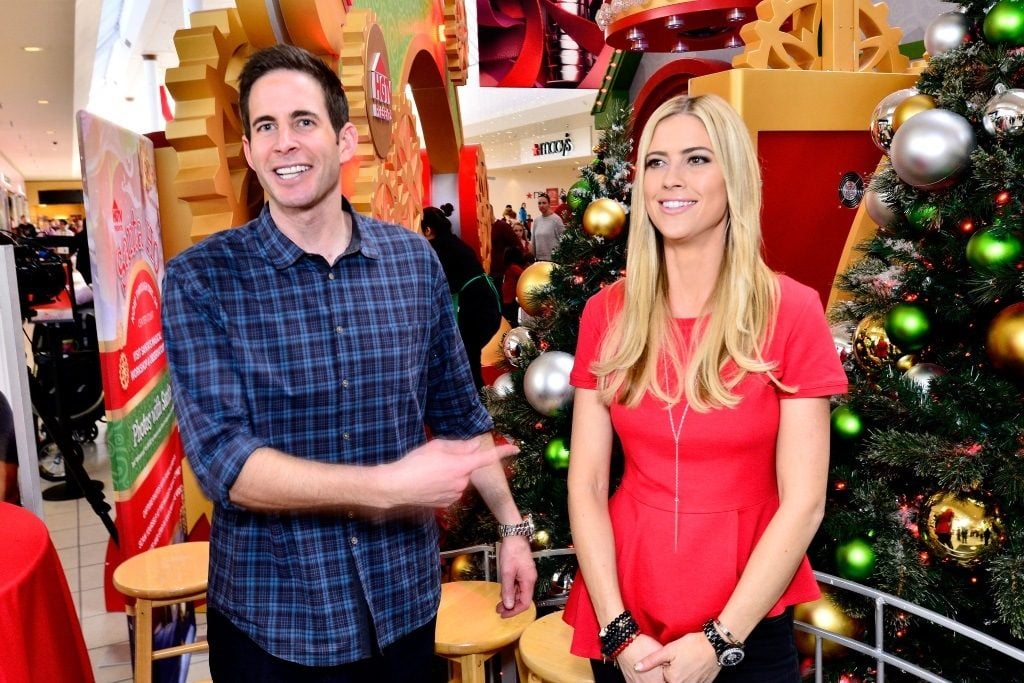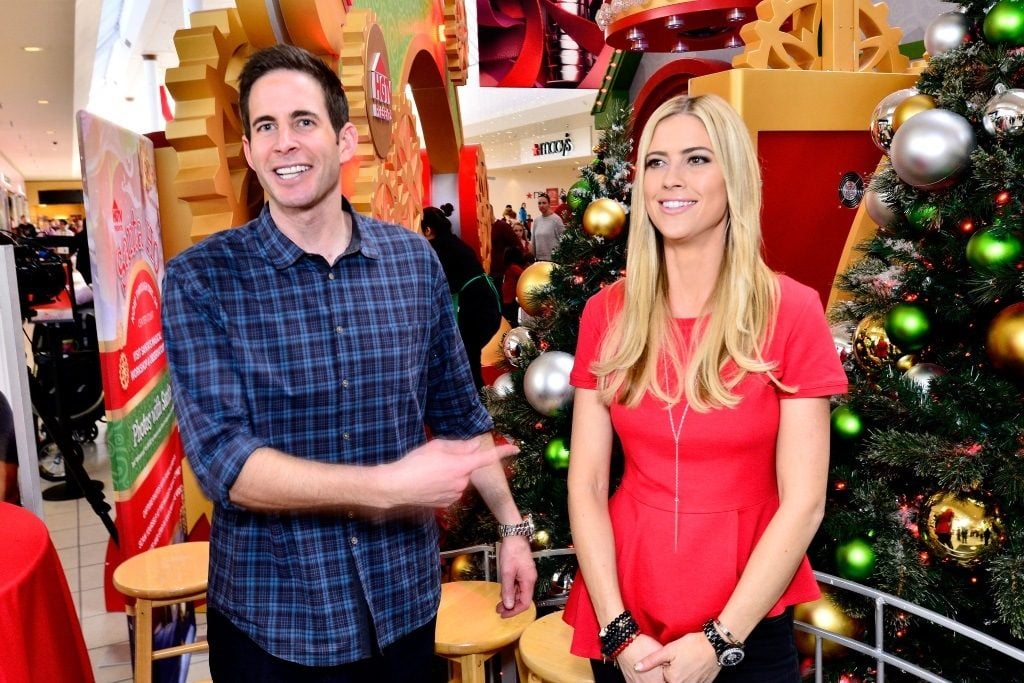 Their seminars were basically a waste of money. | Jerod Harris/Getty Images for Lakewood Center
Many fans of Flip or Flop signed up for classes offered by Tarek and Christina El Moussa. The classes would supposedly teach attendees how to flip houses. But as AP reports, attendees who paid thousands of dollars for classes said that "the classes turned into a sales pitch to buy additional courses that cost thousands more."
The class leaders offered some instruction. But they reportedly spent most of their time trying to get people to buy more classes. The El Moussas do not appear at the classes. Additionally, they don't seem to have commented on the controversy.
Next: The El Moussas also kept quiet about this.
4. The El Moussas also kept their split quiet for months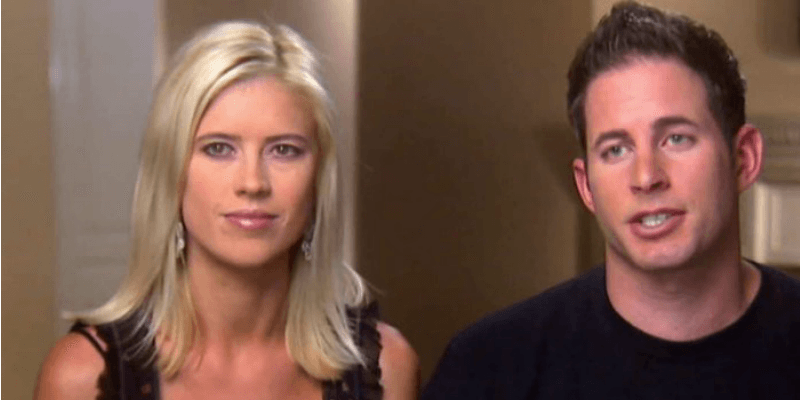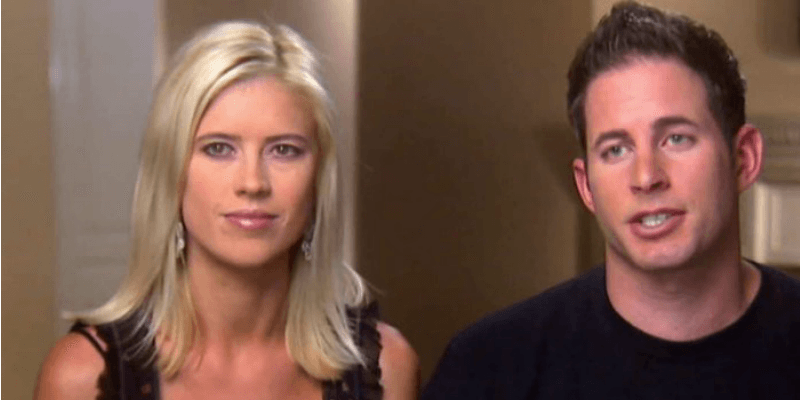 They tried to keep their split quiet. | HGTV
Another big secret that Tarek and Christina El Moussa kept from their fans? News of their breakup. TMZ broke the news that the couple separated "after a scary incident involving guns and a feared suicide attempt." Orange County police responded to a call at their property because Tarek was seen leaving the property with a gun. 11 deputies and a helicopter showed up in response to the call.
Subsequently, the El Moussas decided to separate. Not long after, they filed for divorce.
Next: An employee sued Christina and Tarek.
5. A real estate agent sued Christina and Tarek El Moussa for unpaid wages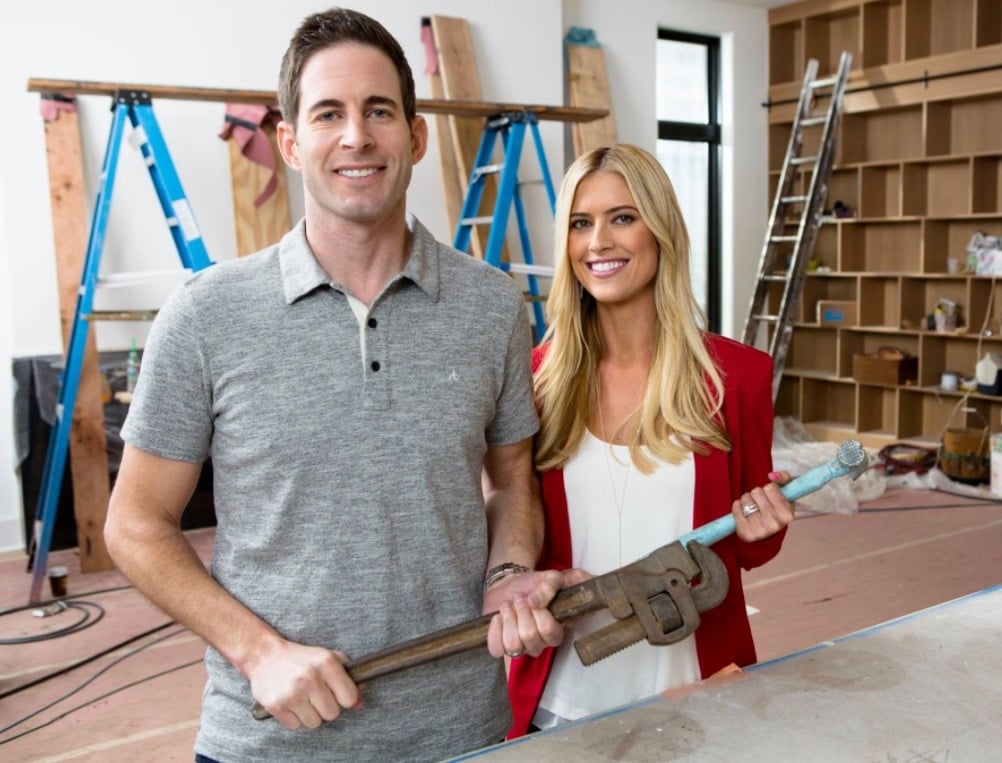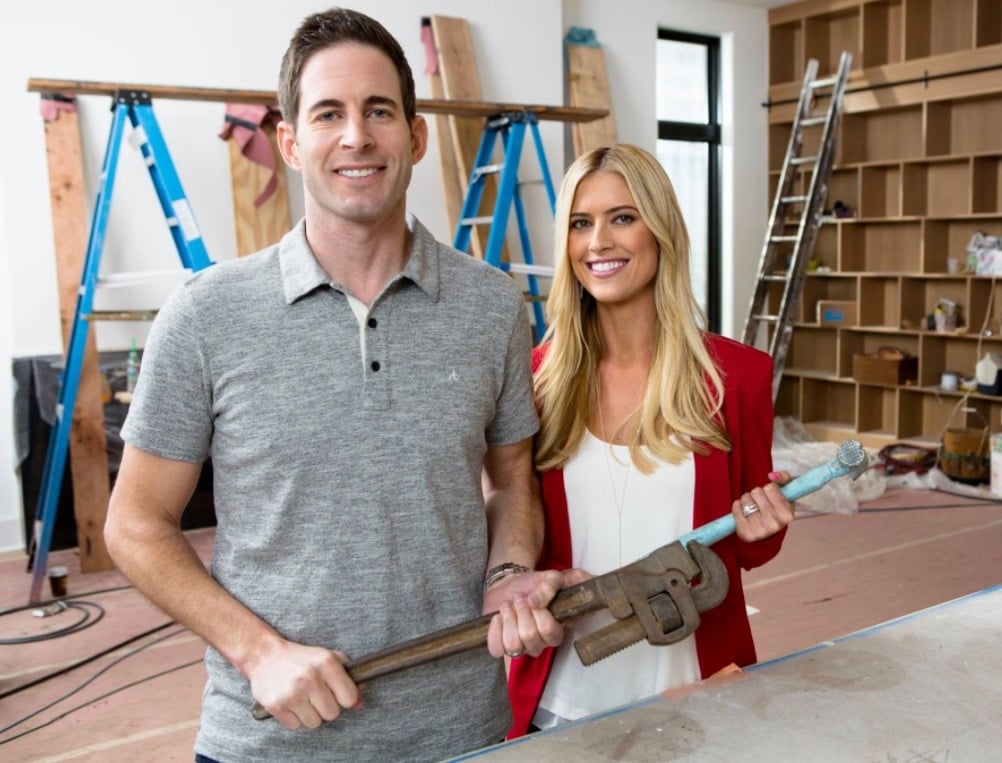 The couple was sued for over $37,000. | HGTV
Another drama that Christina and Tarek would probably have preferred to keep private? A lawsuit brought by a former worker. In spring 2017, a real estate agent sued the couple for $37,800 in unpaid wages. He claimed that the reality stars hired him to help find homes in North Carolina. (Supposedly, they wanted to expand their house-flipping business to the east coast.)
The real estate agent said that the El Moussas refused to pay him for his services. By his estimation, they owed him "back wages in the amount of $12,800." He also wanted them to pay a total "commission in the amount of $25,000."
Next: This HGTV star also got sued.
6. The city of Minneapolis sued Nicole Curtis of 'Rehab Addict'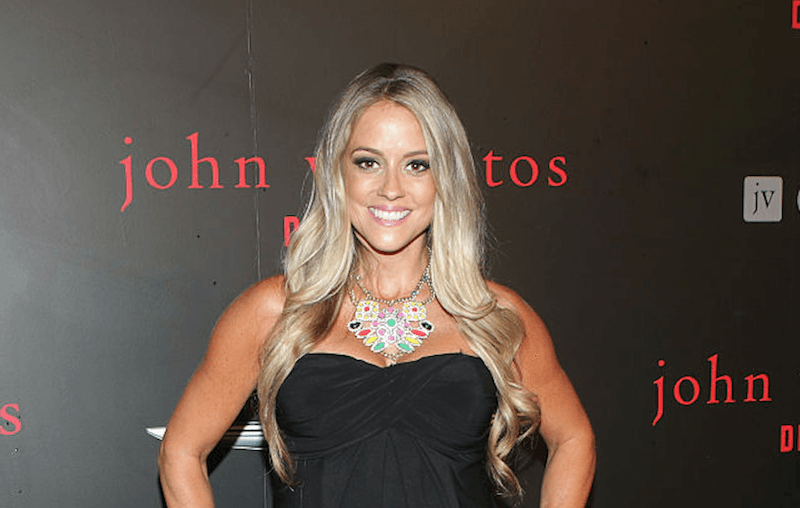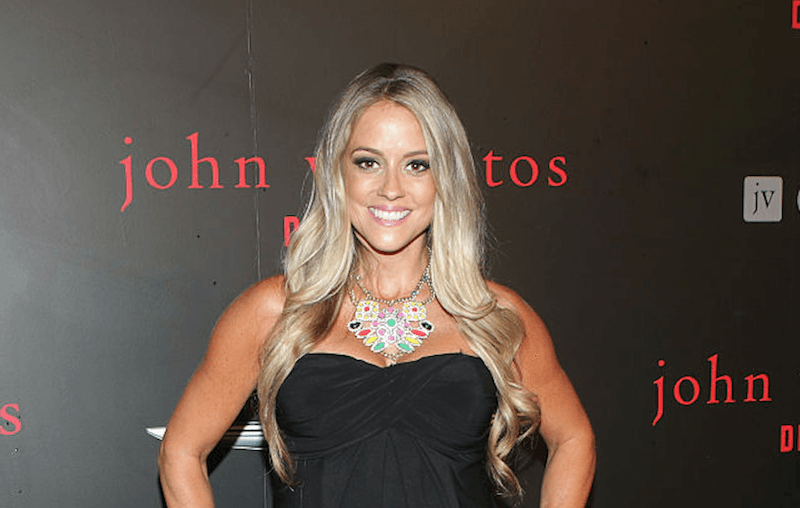 The HGTV star was sued by the city. | Loreen Sarkis/Getty Images
Rehab Addict star Nicole Curtis routinely buys run-down houses to restore. But things don't always go according to plan. Case in point? The city of Minneapolis sued Curtis over a house she bought for $2. A contract with the city required her to complete her renovation of the house within a year.
But the city said that Curtis failed to redevelop the property. Minneapolis also said that Curtis didn't pay taxes or maintain insurance on the house. So the city asked for the house back. Curtis countered, and said that the city wouldn't give her the necessary permits to complete the renovation. The city later settled the lawsuit.
Next: Curtis also kept this news secret.
7. Nicole Curtis hid her second pregnancy
She wanted to keep her baby out of the spotlight. | Nicole Curtis via Instagram
Curtis was a major HGTV star when she became pregnant with her second son, Harper. But she didn't want to put her baby in the spotlight. People reports that due to her "increased visibility and dwindling privacy," Curtis opted to keep her pregnancy private. She even hid her growing baby bump when filming Rehab Addict in 2015.
The HGTV star later explained, "Having my newborn child's face plastered all over social media . . . that wasn't for me." She adds, "It wasn't anything strategic. It was just one of those moments where I was like, this isn't anyone else's time and space; this is mine."
Next: Curtis probably wishes this had stayed private.
8. Curtis probably wanted to keep her custody battle private
She was fighting battles behind the scenes. | Nicole Curtis via Instagram
People reports that Nicole Curtis split with Harper's father shortly before she discovered her pregnancy. She managed to keep her pregnancy under wraps. However, she didn't have as much luck with the custody battle that ensued over her son. The father, Shane Maguire, filed for paternity and joint custody. The court awarded both.
Curtis tried, but failed, to modify the agreement so that Maguire couldn't have overnight custody of Harper until the child turned two. She told People, "I've always been a proponent of co-parenting and children first and it's just kind of backfiring right now." She later said it was "heart-wrenching" to get used to spending time away from Harper.
Next: These HGTV stars probably didn't want everybody to know about this.
9. Chip and Joanna Gaines likely didn't want everyone to know their church's stance on same-sex marriage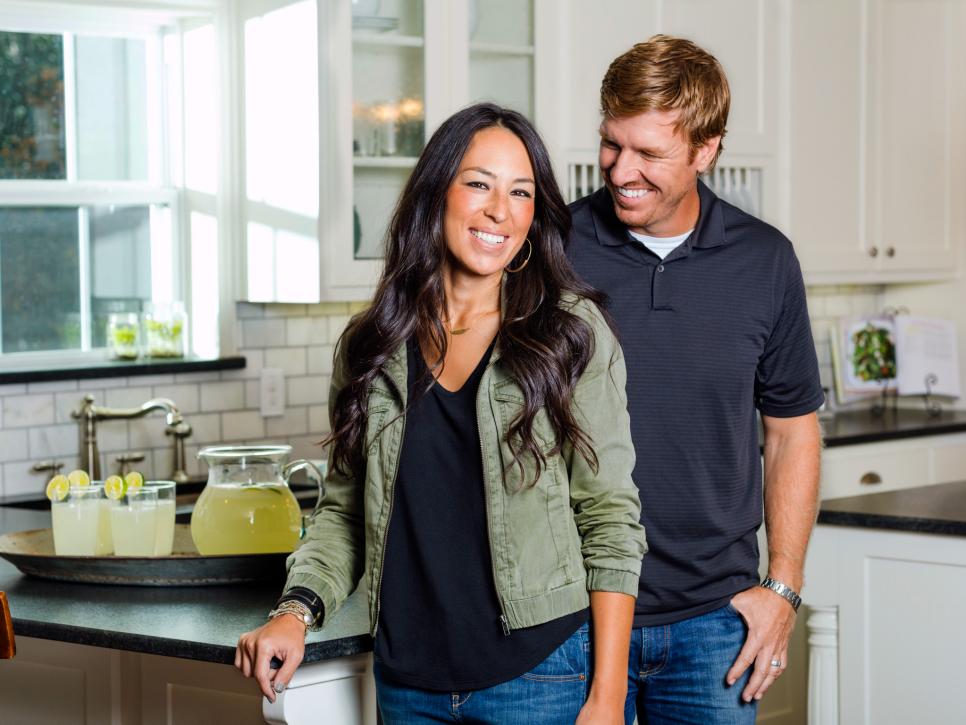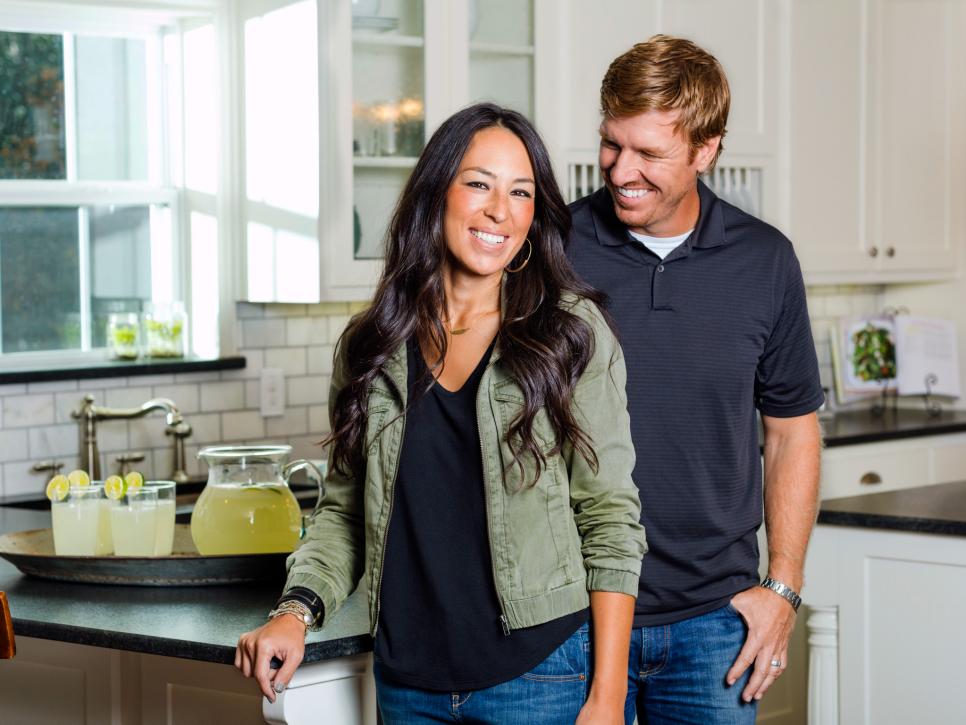 People were naturally upset when they heard. | HGTV
Many Fixer Upper fans felt shocked to learn that Chip and Joanna Gaines attend a church that stands firmly against same-sex marriage. We'd guess that the couple didn't want every HGTV fan in the world to know about that. The Gaineses have always portrayed themselves as devout Christians.
But Buzzfeed surprised many fans by reporting that the couple attends a megachurch helmed by a pastor, Jimmy Seibert, who "takes a hard line against same-sex marriage and promotes converting LGBT people into being straight." Chip and Joanna stayed largely silent on the report and the resulting uproar. They didn't say that they agree with Seibert. Nonetheless, they also didn't say that they disagree.
Next: Joanna probably wishes that news about this had never reached her fans.
10. Joanna Gaines doesn't seem happy about the 'Fixer Upper' homes on Airbnb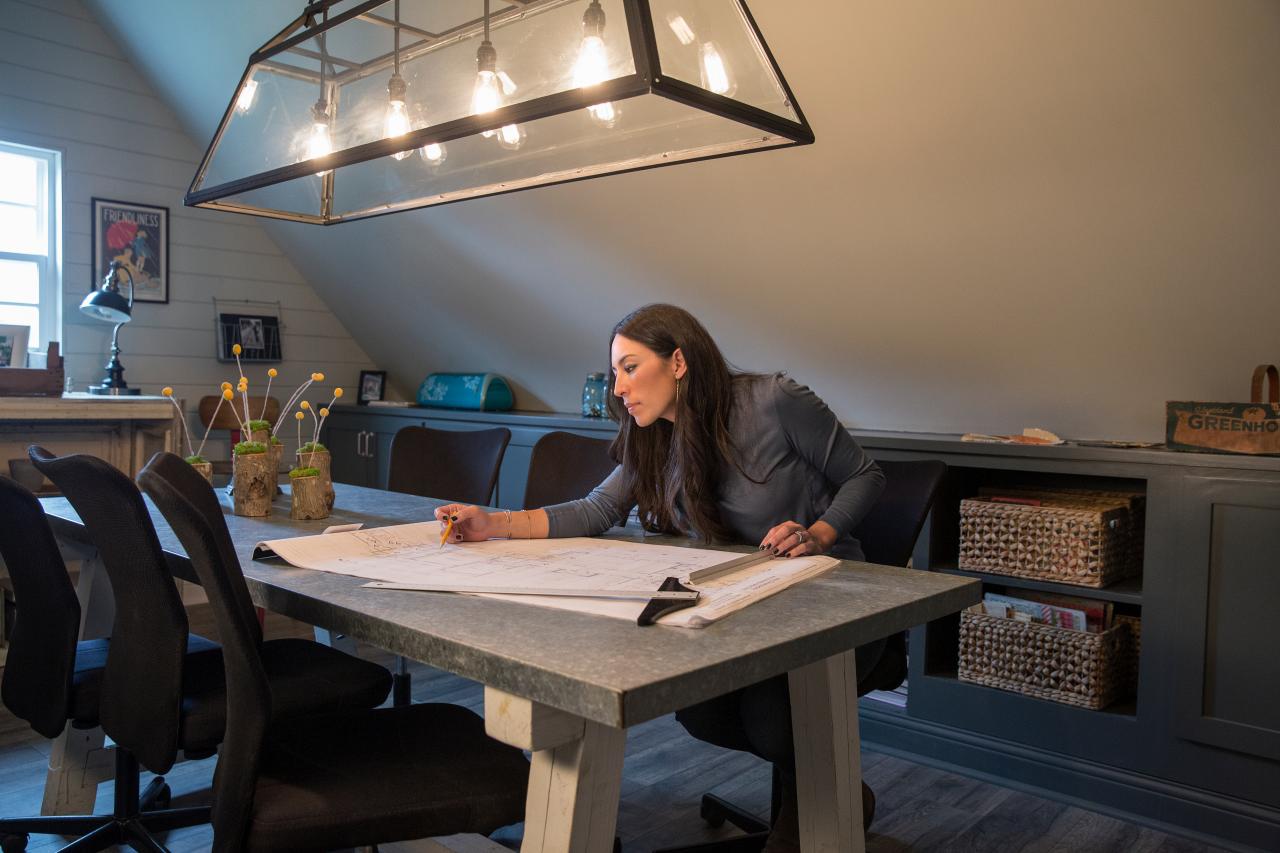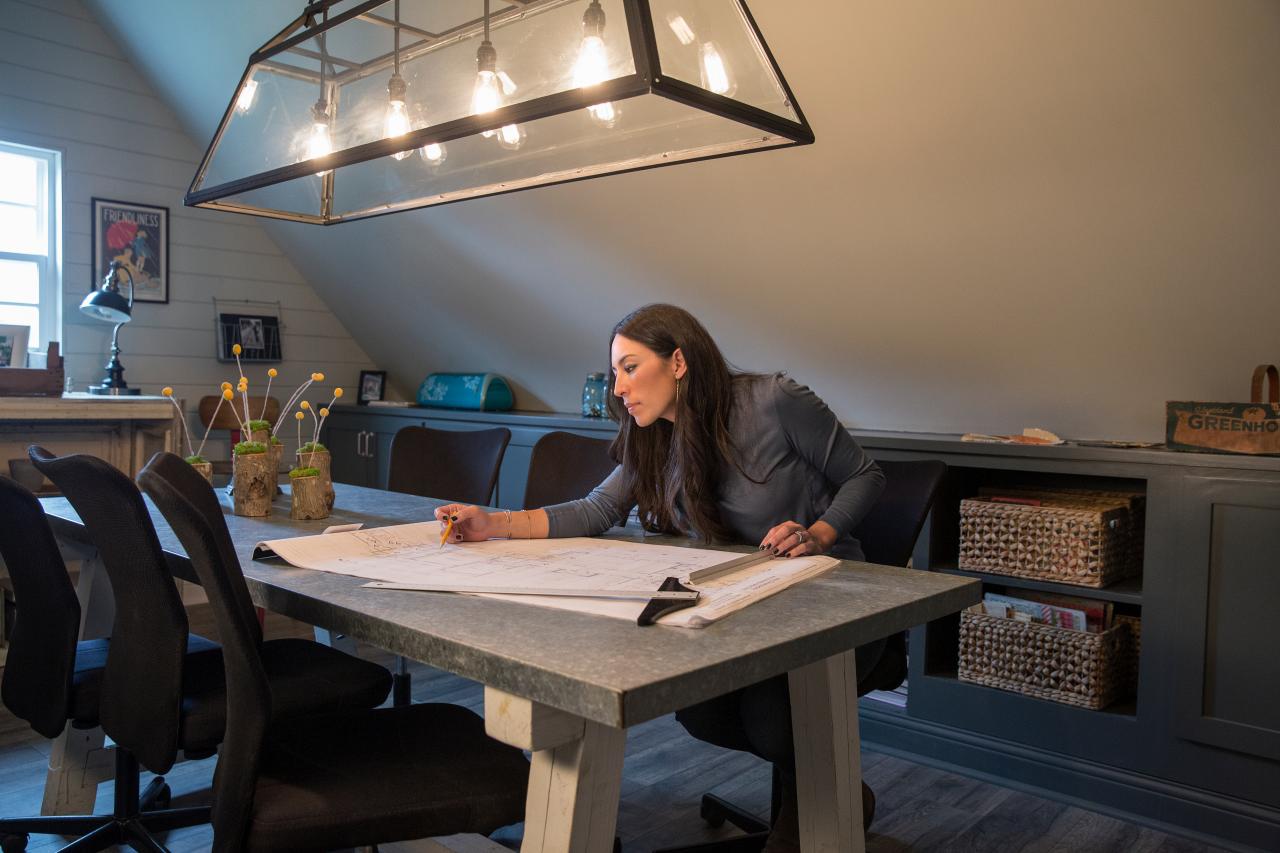 She works really hard to fix up people's homes and they turn around and rent them out. | HGTV
Neither Chip nor Joanna Gaines seem thrilled that some of the homes they've renovated in the Waco area have landed on Airbnb and other vacation rental sites. They said that the Fixer Upper team doesn't have any objections to homeowners listing their properties. But they also reported that the show's contracts would become "more strict" about the practice in the future.
A spokesperson for Magnolia Homes explained, "We want to honor our national viewing audience. We want to do remodels for clients' homes. That's the true intent of our show, and we want to ensure that does not get lost in this new vacation rental trend."
Next: A "Fixer Upper" homeowner made this serious claim against Chip and Joanna.
11. A 'Fixer Upper' owner says that Chip and Joanna deceived her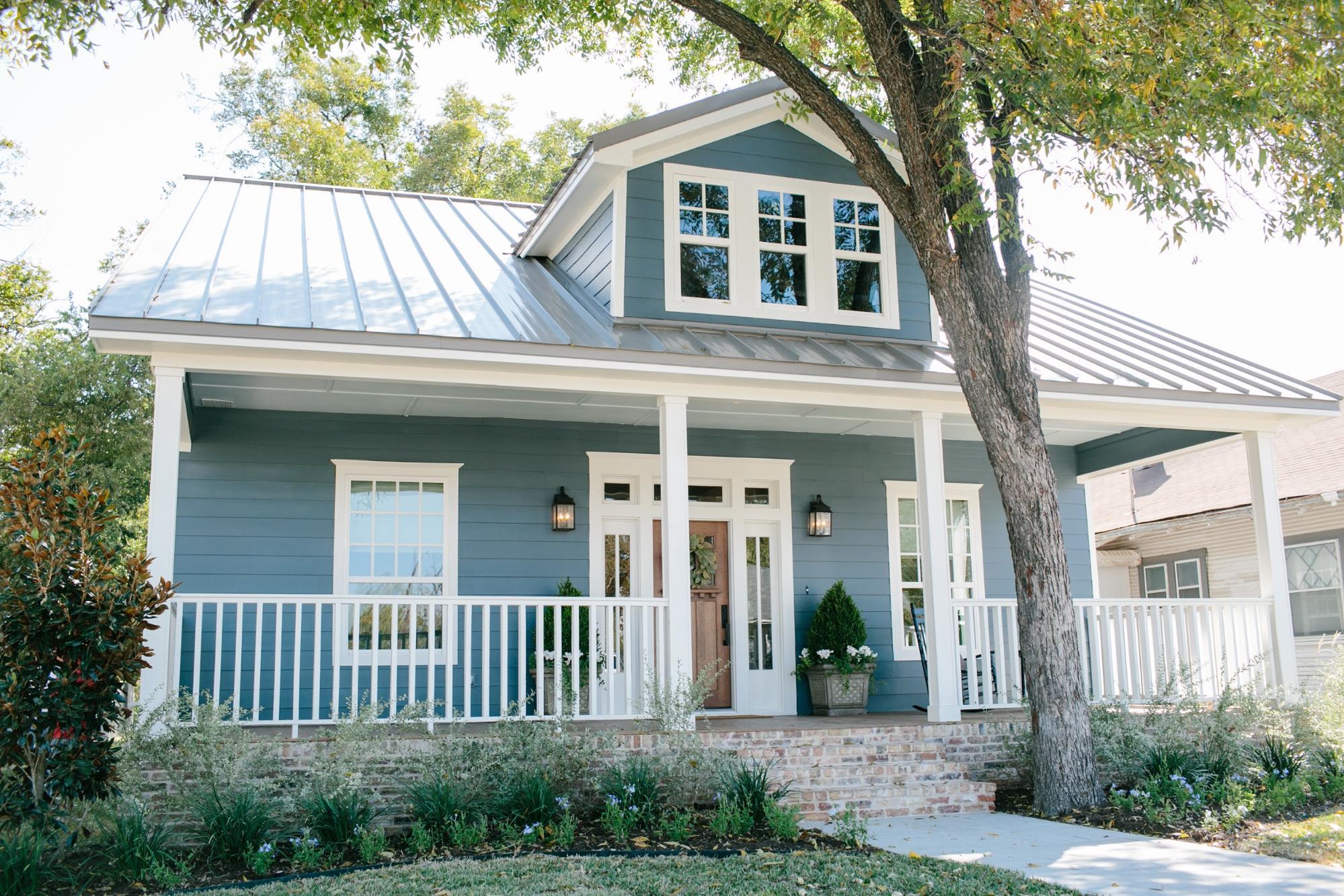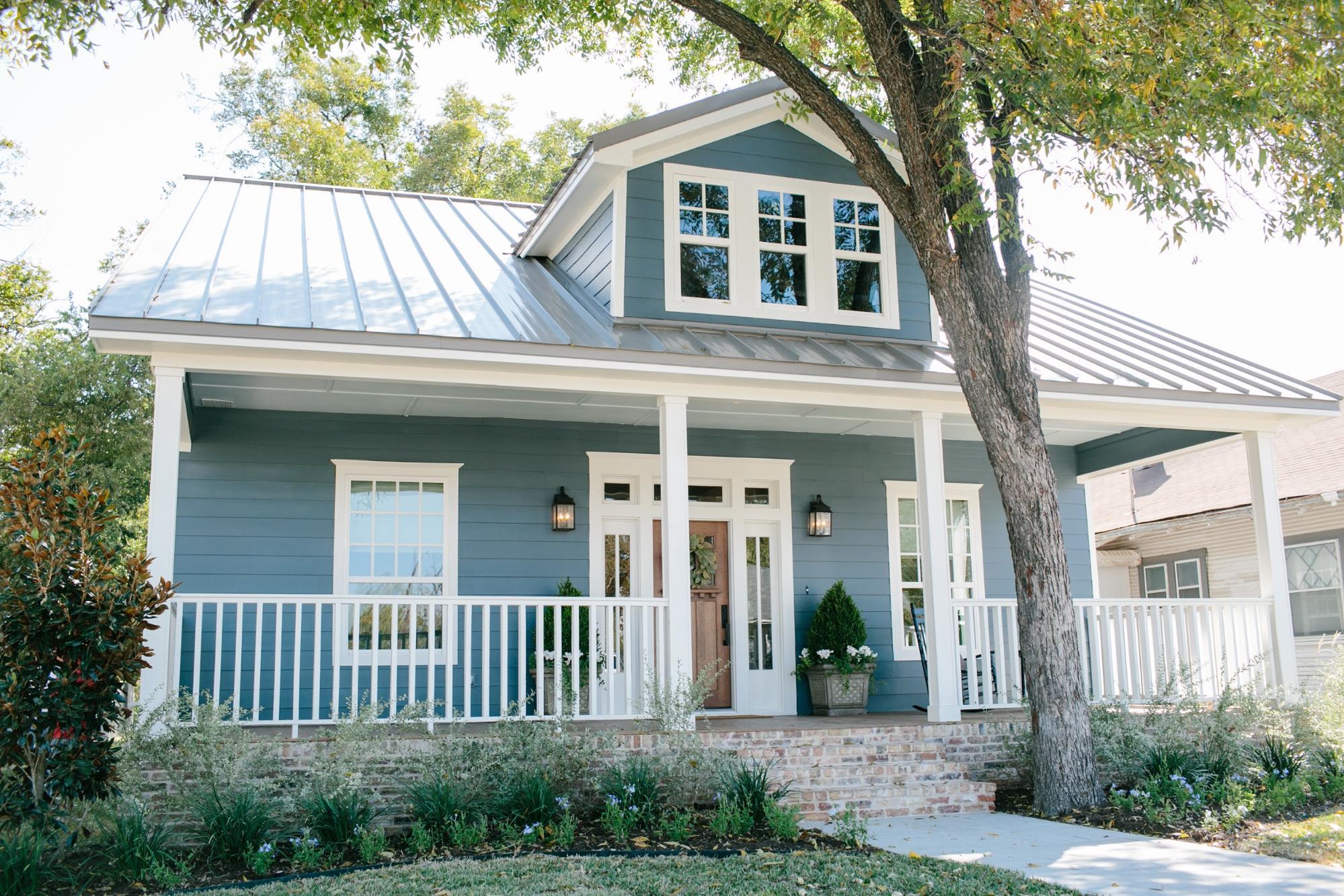 It's unclear whether they picked out the house ahead of time or not. | Magnolia Market
One of the biggest Fixer Upper controversies of all hit when a car crashed through the front wall of a home. The owner of the home, which Chip and Joanna renovated, said she wasn't surprised. She actually thought the violent incident was a long time coming. "It's like the Wild West here. There's been a lot of commotion coming from the bars and the store across the street," she explained of the neighborhood.
"We feel deceived by the city of Waco and [Chip and Joanna Gaines's firm] Magnolia Realty," she added. However, it remains unclear what role Chip and Joanna Gaines played in helping the woman choose her home. It's an open secret that on Fixer Upper, most homeowners are already under contract by the time filming begins.
Next: Chip's former business partners brought a lawsuit against him.
12. Chip Gaines's former business partners sued him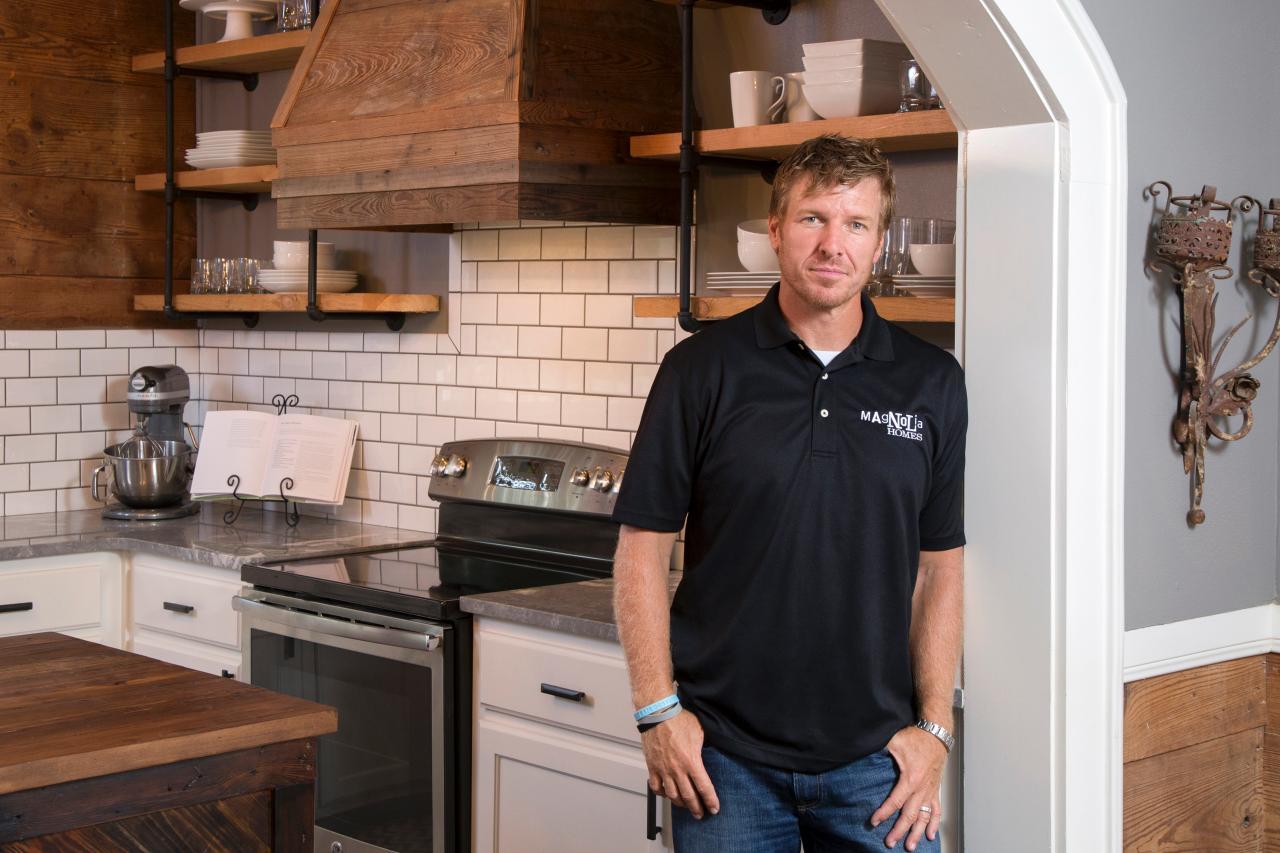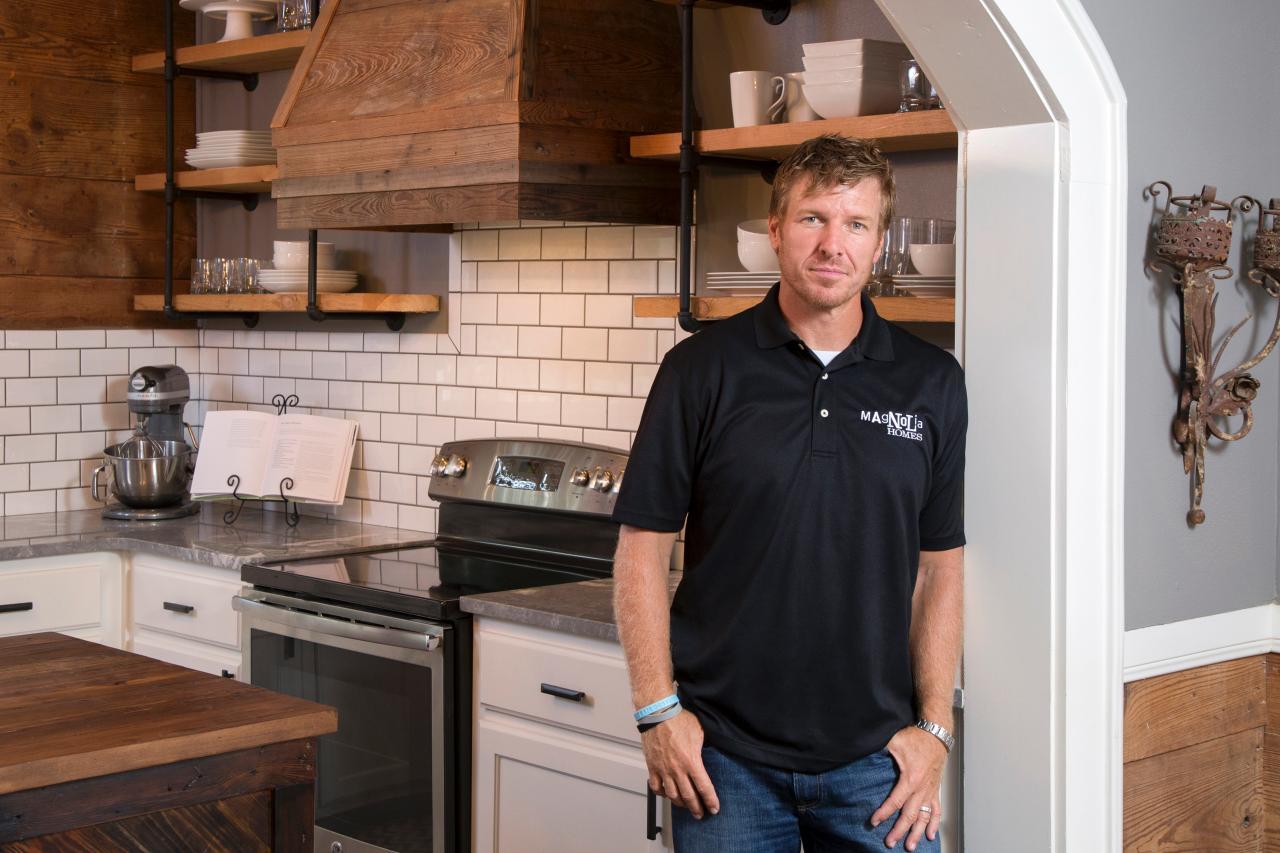 He bought his partners out of the business. | HGTV
The Gaines's realty company, Magnolia Realty, began in 2007 as a partnership among Chip Gaines, John L. Lewis, and Richard L. Clark. In 2012, Chip and Joanna Gaines began talking to producers about a TV show, and even filmed a pilot. Lewis and Clark say that Chip kept quiet about the talks with HGTV.
Chip then pressured them to sell their interests in Magnolia Realty. They agreed, and each received $2,500 on May 6, 2013. That was just days before Chip announced that HGTV had picked up the show.  Lewis and Clark sued for more than $1 million in 2017, claiming that Chip didn't tell them that Magnolia Realty "was about to be fairly famous."
Next: That wasn't the only time that Chip has gotten sued.
13. Someone sued Chip Gaines over a gate next to the Silos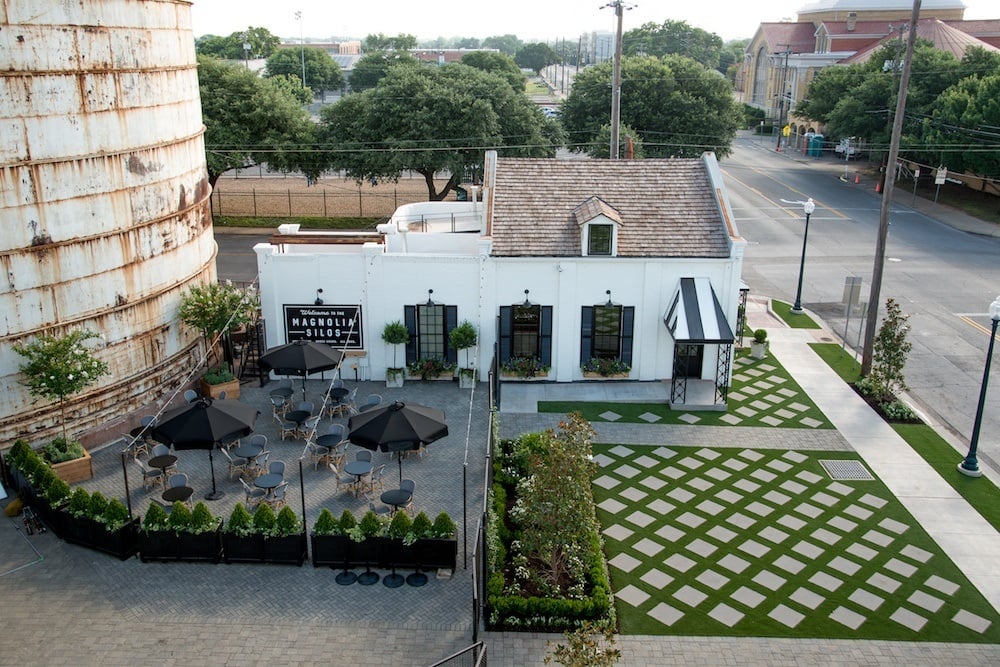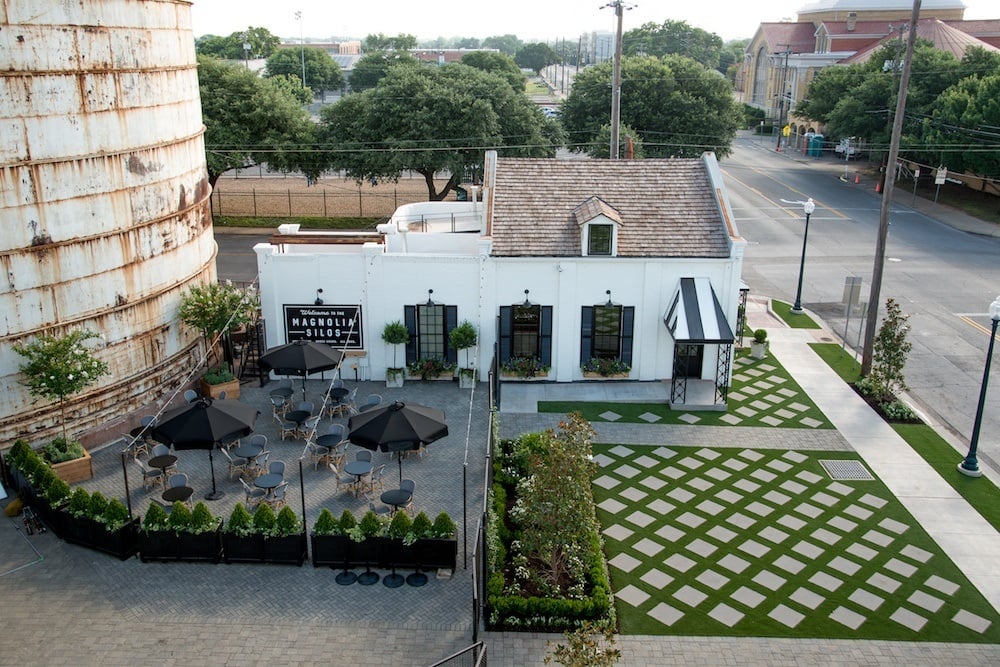 Their neighbor was charging people to park on his lot. | Magnolia Market
Chip Gaines also got sued over a gate. Wondering how that could happen? There's an alley next to the Silos that doesn't belong to the Gaineses. The original owner allowed Magnolia Market customers to park there for free. But when that owner sold the land, the new owner wanted to charge visitors $10 to park on his property.
Chip and Joanna wanted to buy the lot. But they couldn't come to an agreement with the new owner. Chip put up a gate so that people didn't think they had to pay to park near the Silos. Then, the alley owner sued for $1 million in damages. Chip eventually bought the property and got the case dismissed.
Next: Chip even ended up in jail — for a reason he probably wasn't completely honest about with his fans.
14. Chip Gaines ended up in jail because of the family's dogs
He went to jail over his beloved pups. | Chip Gaines via Instagram
Joanna and Chip Gaines have been pretty honest about the money troubles they had in the years before their Fixer Upper fame. But In Touch reported that the couple "may not have been 100 percent truthful" about Chip's run-in with the law. The Gaineses wrote in their memoir that Chip was arrested because of unpaid tickets — tickets he got for letting their dogs run loose.
In their memoir, the couple wrote that the dogs "never bothered anyone, certainly never bit anyone or even came close." But In Touch noted that two people said the dogs attacked them and left them with puncture wounds on their calves.
Next: A couple sued this beloved HGTV duo.
15. A couple sued Hilary Farr and David Visentin of 'Love It or List It'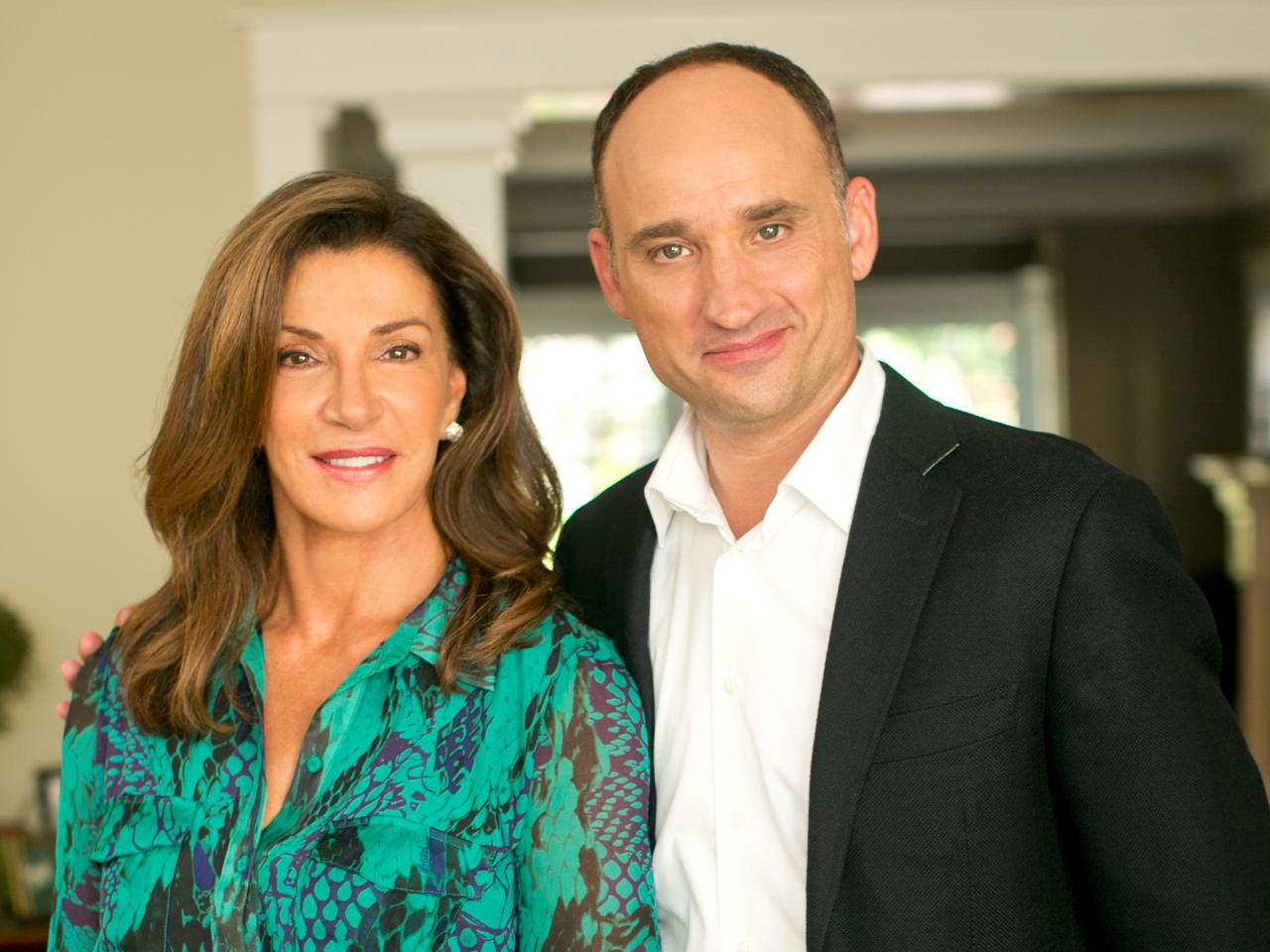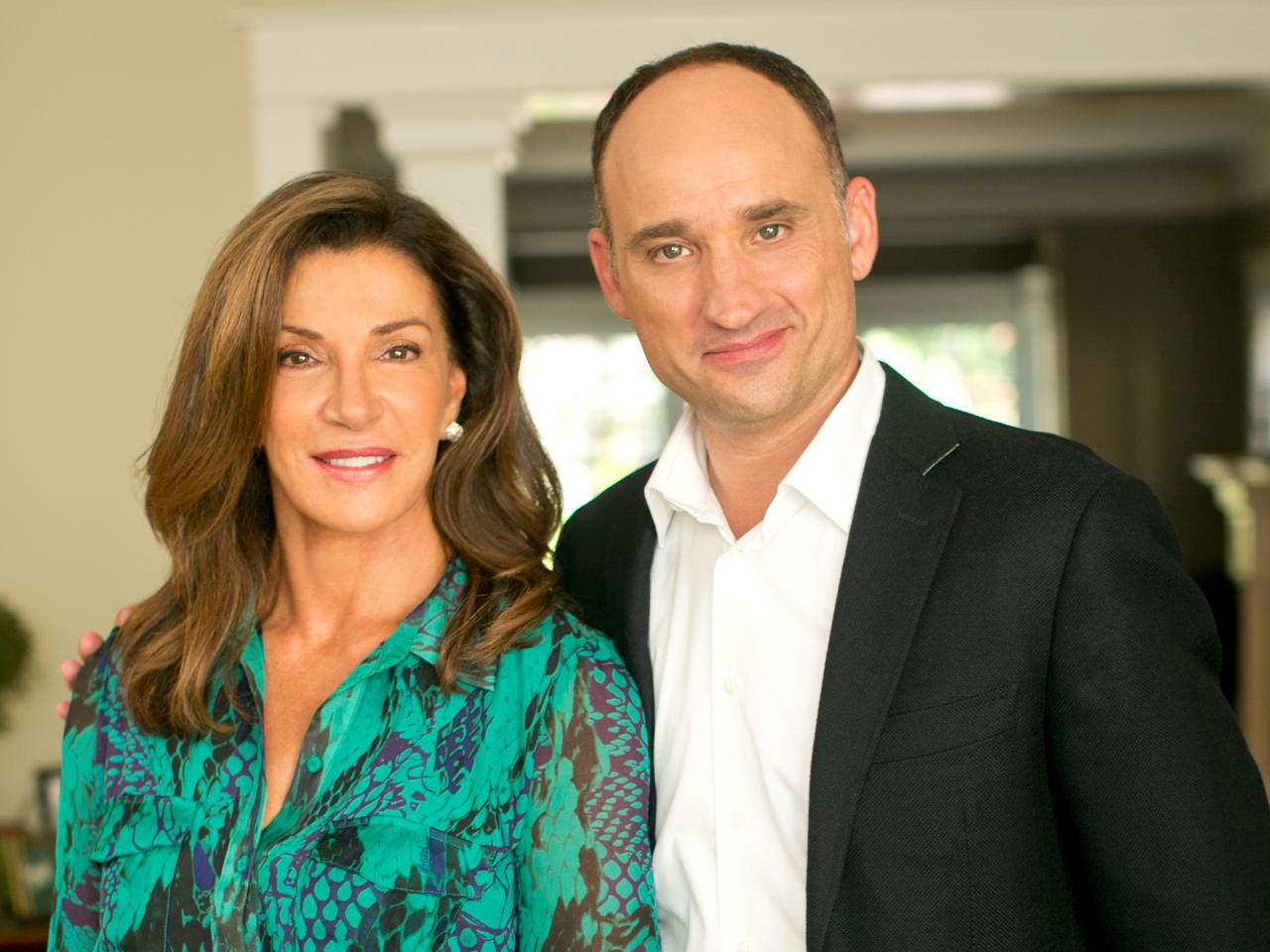 The pair was sued for a "disastrous" renovation. | HGTV
Even Hilary Farr and David Visentin haven't escaped controversy altogether. A couple sued the production company behind Love It or List It for a renovation that they said fell short of their needs. They characterized the renovation as "disastrous," and alleged that Hilary and David used their $140,000 budget to create "a stage set for this television series."
The couple also said the production company billed them $10,000 in "change fees" when they wanted to make alterations to the renovation plans. But they didn't stop there. The couple also claimed that the reality show is "deceptive," and that everyone who appears on camera is told what to say and how to act. The production company eventually settled the case.
Read more: Impractical Things Joanna Gaines Puts in Every 'Fixer Upper' House
Check out The Cheat Sheet on Facebook!
Source: Read Full Article