We love watching home renovation shows on HGTV. But even our favorite designers, renovation experts, and other HGTV stars aren't infallible. Joanna Gaines insists on putting all kinds of impractical pieces of furniture in every Fixer Upper home. House Hunters buyers often choose the "wrong" home. Similarly, Christina and Tarek El Moussa repeatedly make some big design mistakes on Flip or Flop.
We love watching these renovation experts tackle tough properties on their hit show. But we still cringe a little each time they make one of these big mistakes.
1. Demolishing everything without making a plan
Demo in #scuba #gear!!! Normally I'm only half nerd on #FLIPORFLOP Today….. Full #nerd
A post shared by Tarek El Moussa (@therealtarekelmoussa) on
As interior designer Carla Aston reports, Christina and Tarek do things a little backwards when they start working on a house. "Without even planning beforehand, they tear everything out. Then they shop for materials," Aston explains. "They're always under a time crunch and things are sometimes just done on the fly."
She notes that Christina and Tarek mostly just want to make each home "look good enough to attract a buyer." But she reports that because they don't make a plan before they start tearing things out, "some of the decisions they make aren't well thought out."
Next: They've made this mistake when choosing contractors.
2. Hiring cheap contractors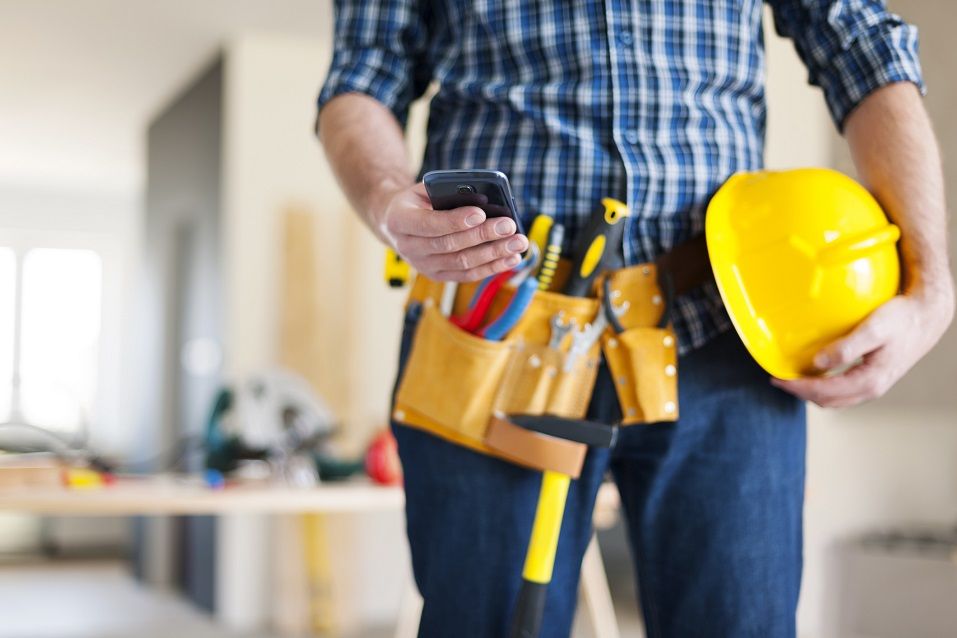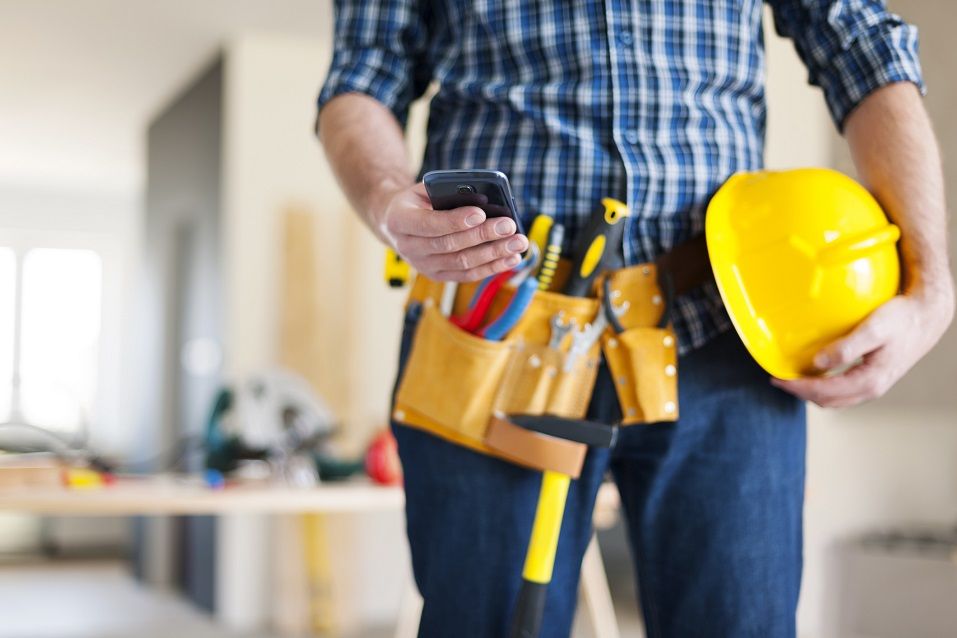 Pick a contractor who knows what they're doing. | gpointstudio/iStock/Getty Images
Tarek himself writes for Redfin that one of the biggest mistakes he's made on Flip or Flop is hiring cheap contractors. He explains, "I learned this painful lesson on our very first flip. I called up a whole lot of contractors, thinking I was doing the smart thing, got them all to bid the job, and then picked the one who beat out the others with the lowest price."
The resulting renovation took months longer than it should have. It also cost more than it would have to hire a better contractor from the start. Tarek's advice? "Don't choose a contractor based solely on price. Find the best you can afford and build a relationship with them. Good contractors make you money – they don't cost you."
Next: They skip this logistical step repeatedly.
3. Not checking the permits before buying a home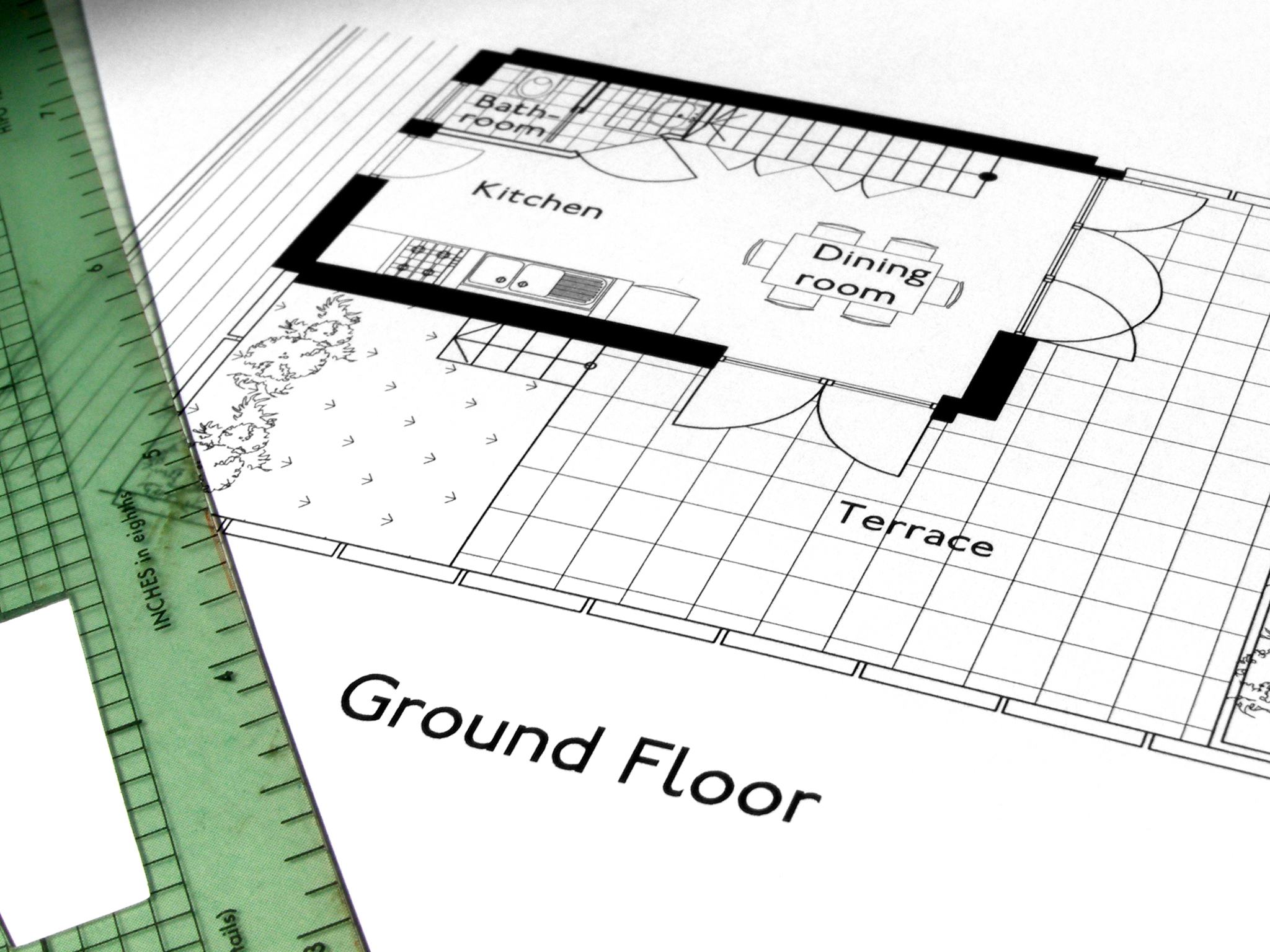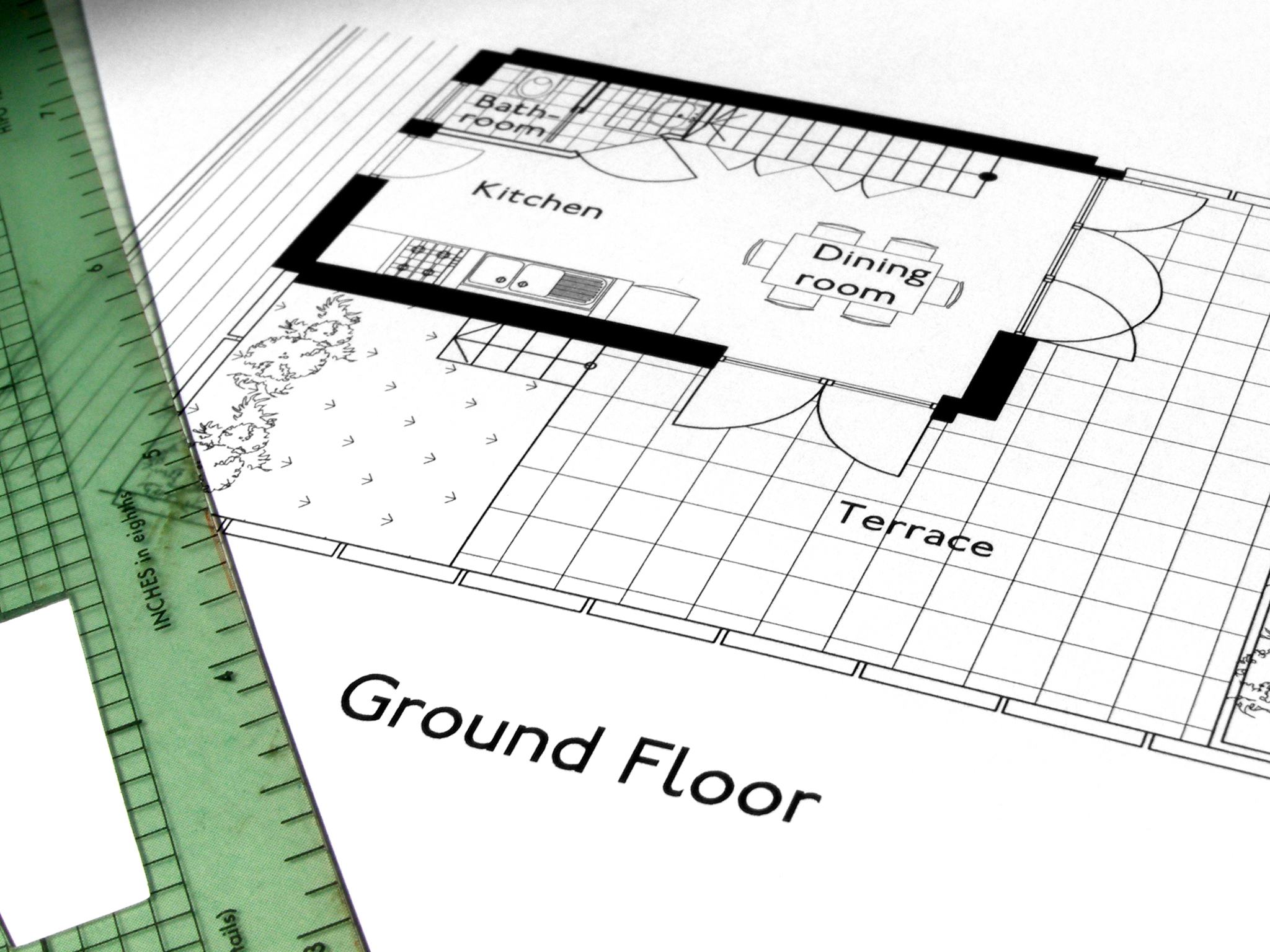 You might have to make some major, and expensive, changes. | claudiodivizia/iStock/Getty Images
If you're flipping a house, time is money. But in a similar case of forging ahead before making a solid plan, Christina and Tarek sometimes don't do all their research before buying a house, according to Realtor.com. One one episode of Flip or Flop, they purchase and begin renovating a home that features a studio built next to the garage.
The problem? They didn't check to see if the previous homeowner had obtained the proper permits before building the structure. Midway through demolition, their contractor informs that the city didn't permit the studio. As Realtor.com explains, "Tearing it down would cost $2,000, but bringing it up to code would cost thousands more. Decisions, decisions. Either way, their potential profits shrink considerably. Oops."
Next: This could be one reason why they're headed for a divorce.
4. Failing to compromise with your partner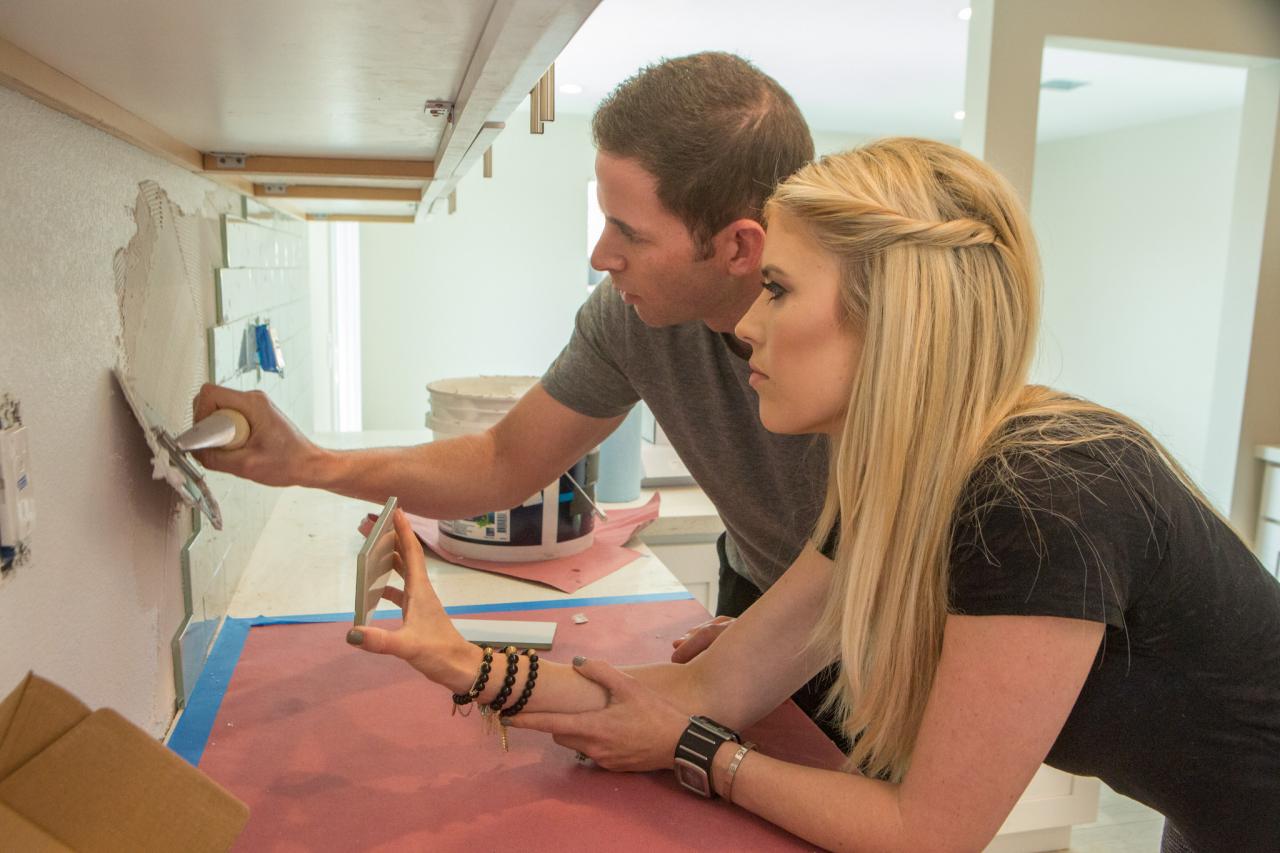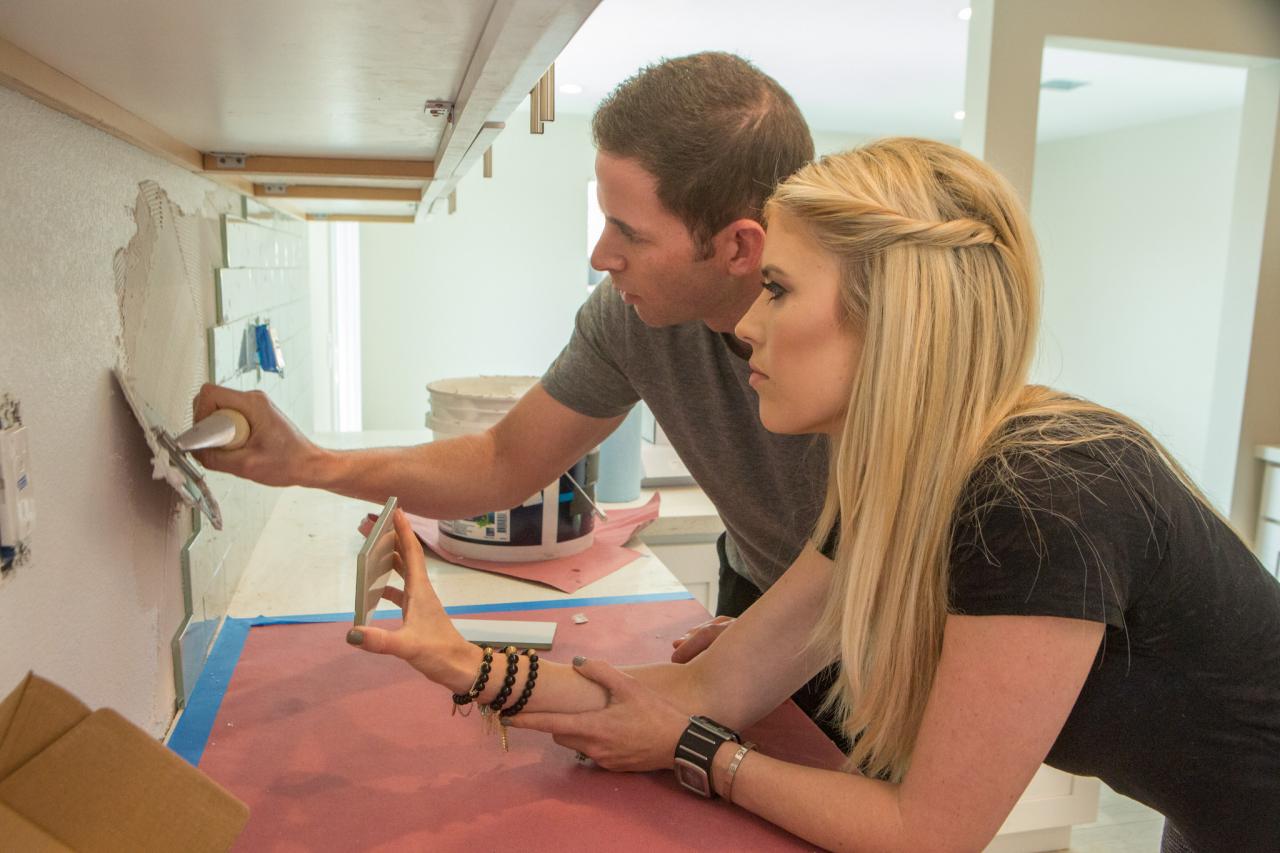 Work with your partner, not against them. | HGTV
Whether you complete a renovation with your spouse or a business partner (or a business partner who used to be your spouse), you'll need to learn to compromise. But as Realtor.com explains, you sometimes see the opposite on Flip or Flop. One one episode, Christina and Tarek agree that the kitchen is stuck in the 1980s.
He asks if they can keep the cabinets — and save a lot of money — but she dismisses that option immediately. She also insists that they need butcher block countertops, which cost them $500 more than the granite Tarek would typically use. So Tarek strikes back. In an adjacent bathroom, he insults Christina's tile choice as "hideous," but she refuses to change her selection. A little compromise could have gone a long way in that awkward situation!
Next: This design mistake makes their kitchens look cheap.
5. Putting the microwave right over the stove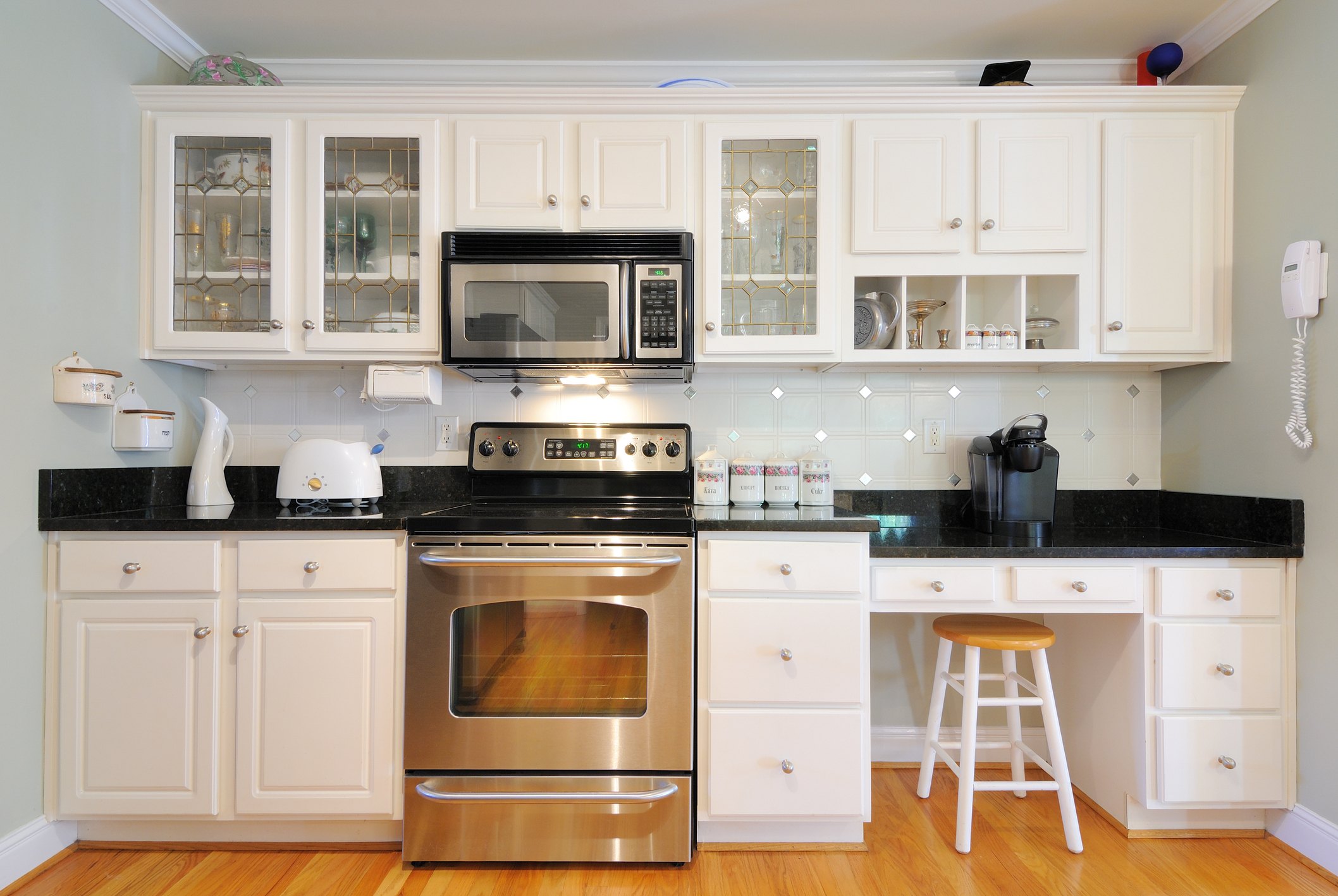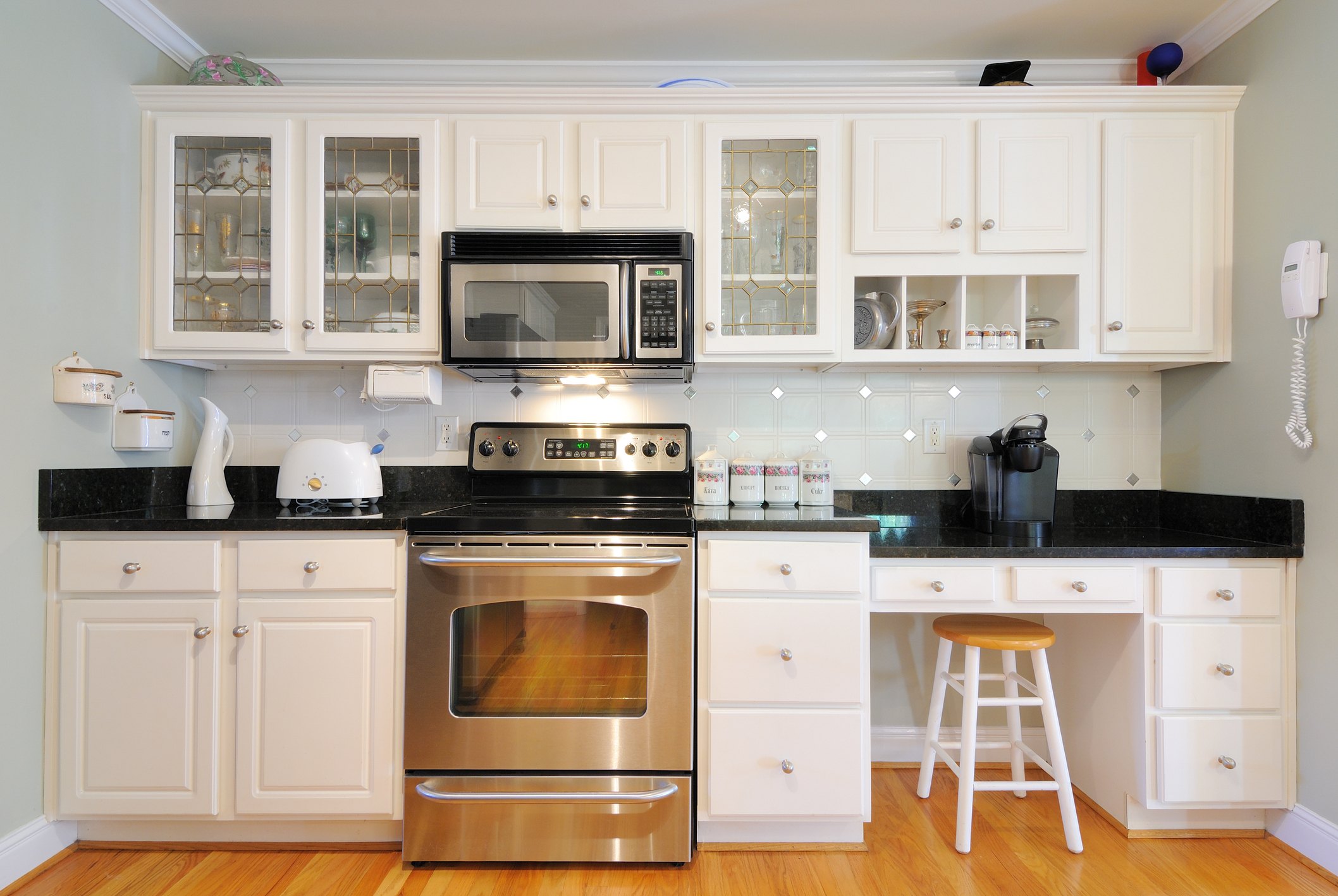 You're just making your kitchen seem smaller. | SeanPavonePhoto/iStock/Getty Images
Another major mistake that Aston sees Christina and Tarek repeat over and over on Flip or Flop? Placing the microwave right over the stove — even when those appliances are brand new. "Nothing says 'apartment living' more than this style of microwave and range," Aston explains. "Really, go inside any apartment and you'll likely see the same space-saving microwave above the same kind of range with a control panel sticking up in the back."
Aston offers Christina and Tarek some advice: "Don't put in appliances that make your finishes look average — instead, do appliances that reflect today's remodeling trends—please. Do a range that can have a built-in look, with controls that are on the front of the unit.
Next: They also make this mistake in many kitchens.
6. Choosing the wrong appliances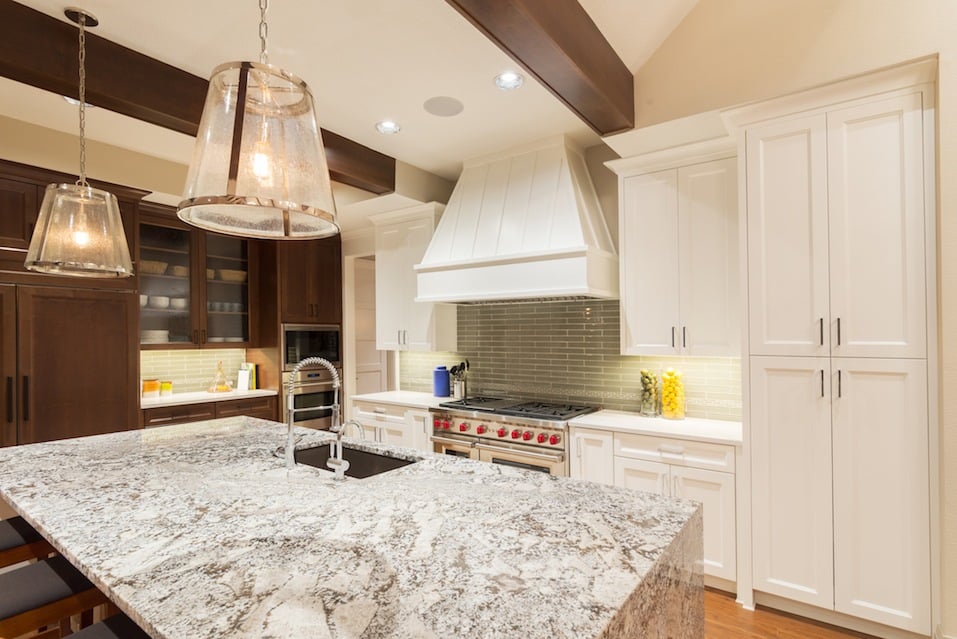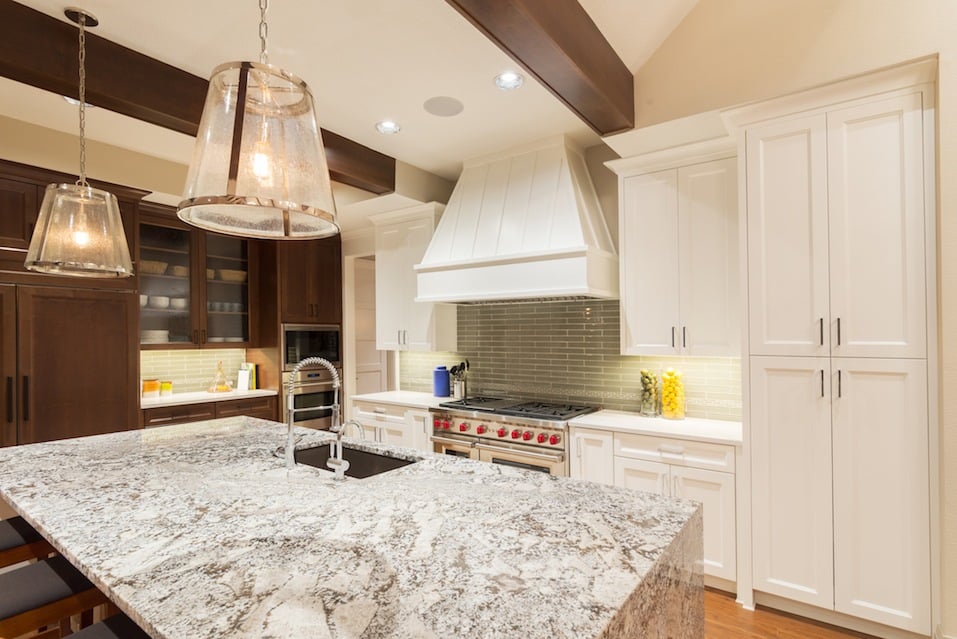 They'd be better off choosing appliances with a sleek modern look. | hikesterson/iStock/Getty Images
As you might gather by reading Aston's critique, Christina and Tarek typically choose the wrong appliances — appliances that won't make the kitchen a showstopper. They often choose a stove that doesn't have a sleek, streamlined, contemporary look. They choose a microwave that goes above the stove instead of installing an under-counter drawer model.
Plus, if they install a hood over the stove, Christina and Tarek typically pick the wrong one, according to Aston. (Who, for the record, says she really does love watching Flip or Flop!) Aston thinks that the hood should be "one of the kitchen's standout features." She adds, "I feel the hood should be sort of like the hearth of the room…a focal point…something you want to be seen."
Next: They make this irresponsible move.
7. Pulling pranks in a construction zone
#flipping and #flopping with the wife today…always trying to show me up with the #photobomb… I'll get her back! #Fliporflop #hgtv
A post shared by Tarek El Moussa (@therealtarekelmoussa) on
Realtor.com reports that one of Christina and Tarek's biggest fights on Flip or Flop ensued when Christina ambushes Tarek with a hose, soaking him with cold water. In surprise, Tarek accidentally bumps into the open back door. The door slams into a ladder leaned against a window. And, you guessed it, the window shatters.
The contractor informs the Flip or Flop stars that the window will cost $400 to replace. But Christina remains unrepentant, telling the camera, "OK, so maybe it wasn't a good idea to turn the hose on Tarek. But I still thought it was funny." As Realtor.com notes, "Construction zones are no place for pranks and childish antics."
Next: They don't do enough research for this kind of project.
8. Putting too much stock in Pinterest tutorials
All New #fliporflop on tonight. This mid-century modern home was super fun to design! @hgtv
A post shared by Christina El Moussa (@christinaelmoussa) on
Anybody who loves Pinterest could tell you that while you can find tons of great ideas on the site, you'll also encounter a few that you really shouldn't try at home. Christina and Tarek don't seem to have learned that lesson. Realtor.com notes that another of the couple's biggest fights occurred Christina insists that Tarek try to distress a wooden mantle with a blowtorch.
As you might expect, things didn't turn out so well. As Realtor.com reports, they end up with "an ugly, burned chunk of wood. Tempers flare, and many fingers are pointed." If they'd just done their research — and looked for more than one blog post about the project — things might have turned out a little better.
Next: They take bad advice.
9. Taking design advice from a child
A little paint action. #fliporflop
A post shared by Christina El Moussa (@christinaelmoussa) on
We have no problem with design-minded parents taking their child to the home improvement store with them when it comes time to choose tile or flooring or paint. But should you really let them make any decisions for you? Probably not. But nobody seems to have told Christina.
As Realtor.com reports, Christina takes the couple's daughter Taylor, age six, to shop for tile on one episode of Flip or Flop. With Taylor's design advice, she ends up choosing an ill-advised navy and white chevron pattern that's much too bold for the kitchen peninsula and on the floor in two bathrooms. Lesson learned? Perhaps don't trust a child's taste if you want a home that looks sophisticated.
Next: They don't always follow up when they should.
10. Not keeping tabs on your projects — and contractors
It's a @battresconstruction and @cashiethefrenchbulldog kinda day #fliporflop @hgtv
A post shared by Christina El Moussa (@christinaelmoussa) on
Realtor.com notes that another mistake Christina and Tarek make is failing to follow up on all of the projects that are ongoing during a renovation. On one episode of Flip or Flop, the couple has their landscaper seed a lawn's worth of grass, with plenty of time for it to grow in before the open house.
The only problem? The day of the open house arrives, and there's nothing more than a blade or two of grass in the entire yard. Tarek suspects that the contractor didn't plant the grass seed when he was supposed to. As Realtor.com notes, "the sad thing is, they would have known this—and had a chance to fix it—had they checked in earlier."
Next: They rush this important step. 
11. Rushing through your inspection of the house
#What!!!! Episode #3 season #7 #fliporflop…. This house smells like #s***… For [email protected] #fliporflop #instagood
A post shared by Tarek El Moussa (@therealtarekelmoussa) on
Whether you're buying a home to live in or to flip, there sure are a lot of i's to dot and t's to cross. But you shouldn't shortcut most of them — especially the home inspection, either your inspection or a professional home inspection. Realtor.com reports that on one episode of Flip or Flop, Christina and Tarek rush their walkthrough of a home because it smells so bad.
But by getting in and getting out as fast as possible, they miss a few things in this fixer upper. There's a huge crack under a carpet in the garage, and it ultimately costs them $4,000 to fix. They also don't seem to have realized the extent to which the roof was rotting, and end up paying $10,000 to fix it when a rainstorm causes it to cave in.
Next: They take shortcuts during this step, too.
12. Taking shortcuts in the design process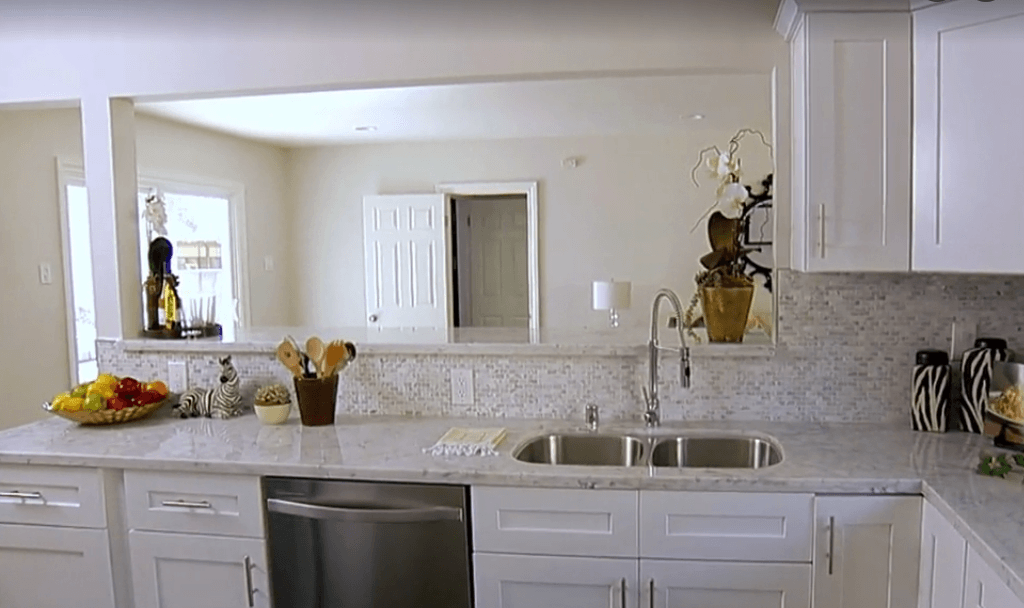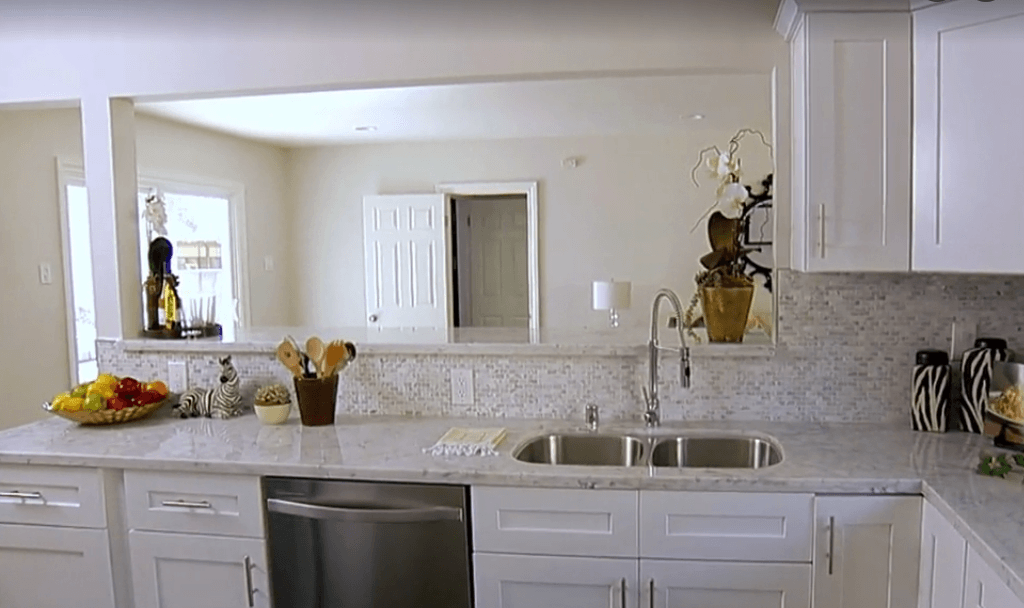 This cutout wall design is not the same as an open floor plan on Flip or Flop | HGTV
In the same episode, Christina and Tarek take another shortcut. They want to open up the floor plan to combine the kitchen, the living room, and the dining room into one space. But they learn that the walls that close in the kitchen are load-bearing.
Instead of going through the engineering and permitting process, they take a shortcut. They just create a cutout or pass-through in the wall, adding a bar that does double duty as an island. Realtor.com thinks it's a great solution, and we don't 100% disagree. But how much better would the space have looked if Christina and Tarek didn't take the shortcut? We'll never know.
Next: They don't make sure that these things match.
13. Failing to make sure that all your tile matches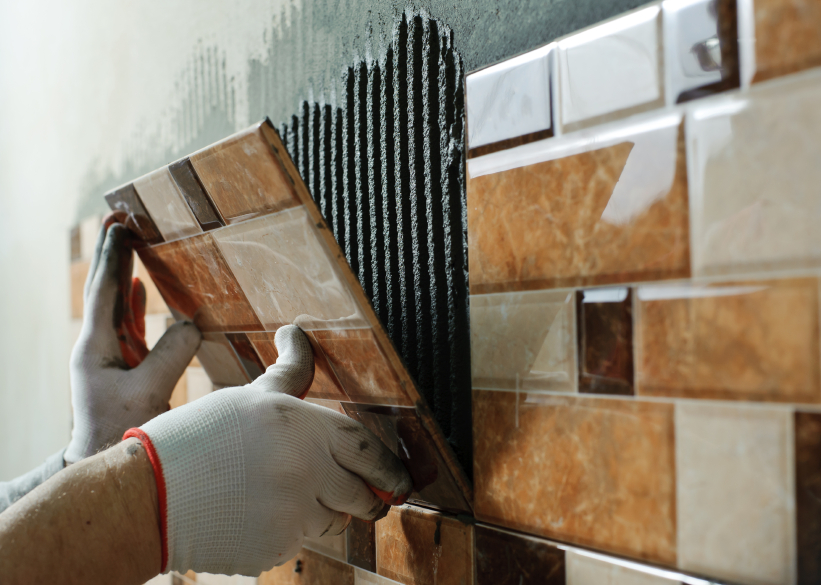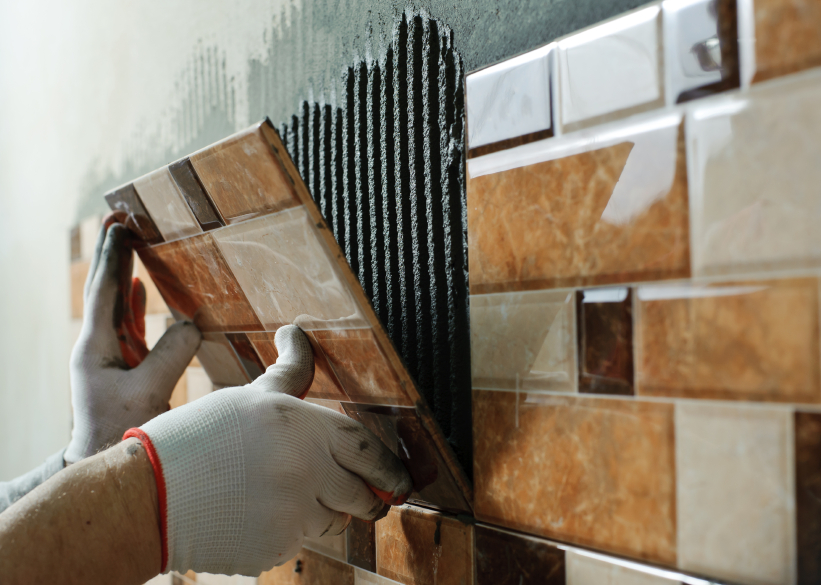 You want to make sure they mass before spending the cash. | iStock/Getty Images
When you renovate a bathroom, you probably look at tons of tile options. But when you make your final selections, you have to make sure that they all match one another. After all, you don't want your shower tile to clash with the floor tile. And both of them had better go with the material you've chosen for the counter and the paint color on the walls.
But as Realtor.com explains, Christina and Tarek chose a marbled floor tile that, as it turns out, had brown and purple veins that clashed with the walls. Replacing the tile, which had already been laid in two bathrooms and the laundry room, would cost at least $1,000. A cheaper solution, and an expense that could have been avoided with proper planning? Repainting the walls.
Next: They make this budgeting mistake — with disastrous results.
14. Spending too much money on a renovation
OPEN HOUSE TODAY!! Another season 7 house completed!! Come check it out today from 2 to 4pm…the address is 2513 Larchmont in Santa Ana.. house came out amazing!
A post shared by Tarek El Moussa (@therealtarekelmoussa) on
Want to flip houses like Christina and Tarek? Then one mistake you should learn from is their occasional tendency to spend way too much on a renovation. Realtor.com offers the details on one flip that flopped. Christina and Tarek pay $900,000 for a 1,700 square-foot home. (Dizzy yet?) Then, they spend $281,000 on the renovation.
That includes not only essentials like a new roof, a new driveway, electrical, and plumbing, but also incredibly expensive finishes in the kitchen, master suite, and backyard. They would need to sell for at least $1,231,000 to break even. So they list the house at $1,399,000 — far above the comps — and end the episode with zero offers. The moral of the story? Don't overextend your budget and price yourself out of your neighborhood.
Next: They think about their homes the wrong way.
15. Failing to think about the home like a homeowner would
Join us for a #FlipOrFlop On camera open house tomorrow From 2-4 pm House Address: 2969 Fashion Ave Long Beach, CA 90810
A post shared by Christina El Moussa (@christinaelmoussa) on
As Aston notes, Christina and Tarek's primary goal on each episode of Flip or Flop is completing a renovation that's good enough to attract buyers. There's no problem with settling for "good enough," especially when the budget is tight and your Pinterest boards are full of incredibly expensive kitchens.
But where Christina and Tarek go wrong is failing to think about the home like a homeowner would. If they thought about how the finishes and appliances will age, how the space will function for a family, or what it will look like years after it's "finished," they'd probably spend a little bit more time planning instead of bringing out the sledge hammer so quickly.
Read more: Impractical Things Joanna Gaines Puts in Every 'Fixer Upper' House
Source: Read Full Article