Despite his bad boy tendencies, Prince Harry has a lot of fans. But maybe that's precisely why we love him in the first place. Still, his rebellious behavior over the years has garnered plenty of media attention. And it hasn't all been good.
Without further ado, we're counting down seven of Prince Harry's most controversial moments that prove he's anything but a perfect royal.
7. When he rocked a beard during his royal wedding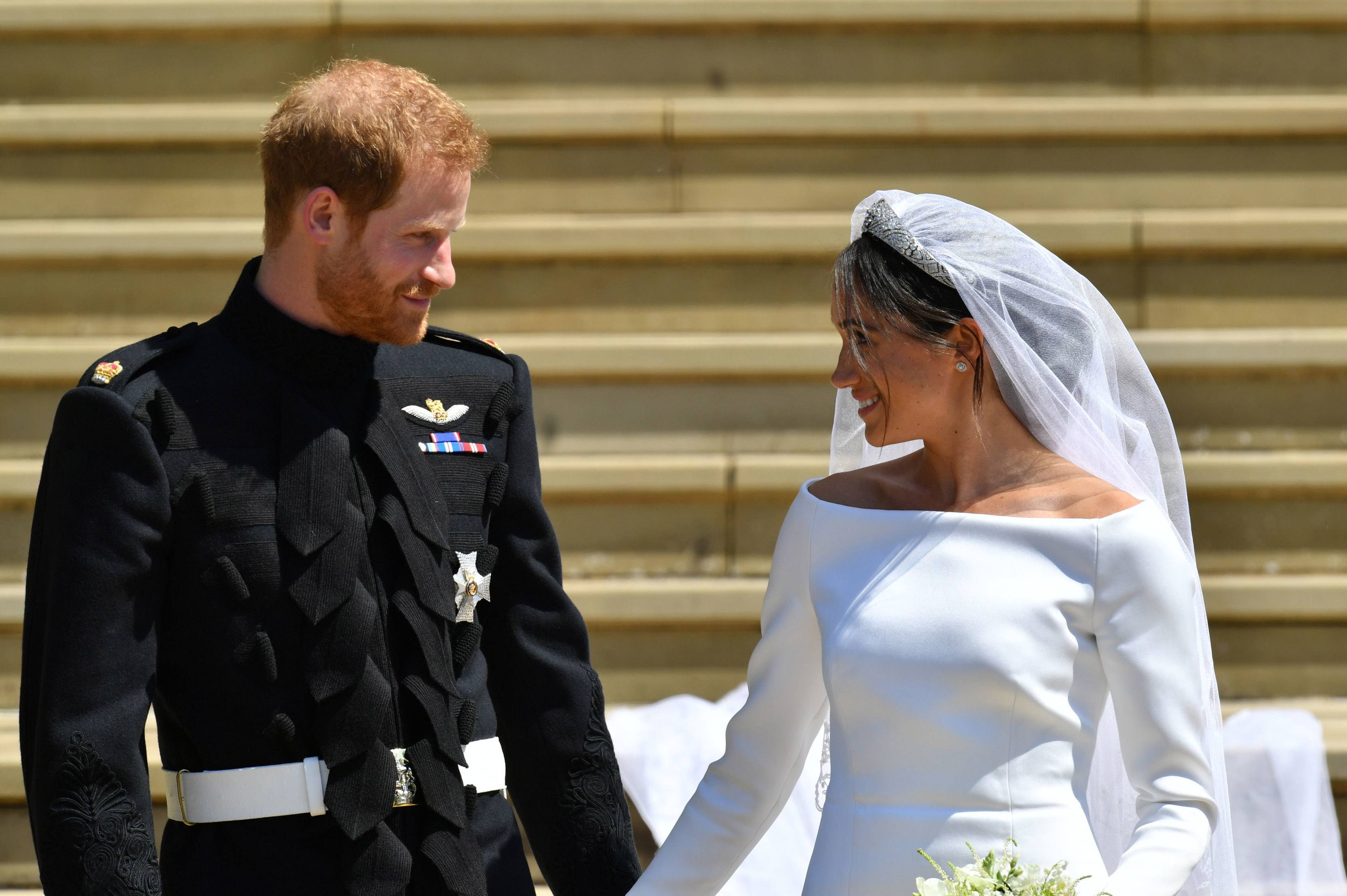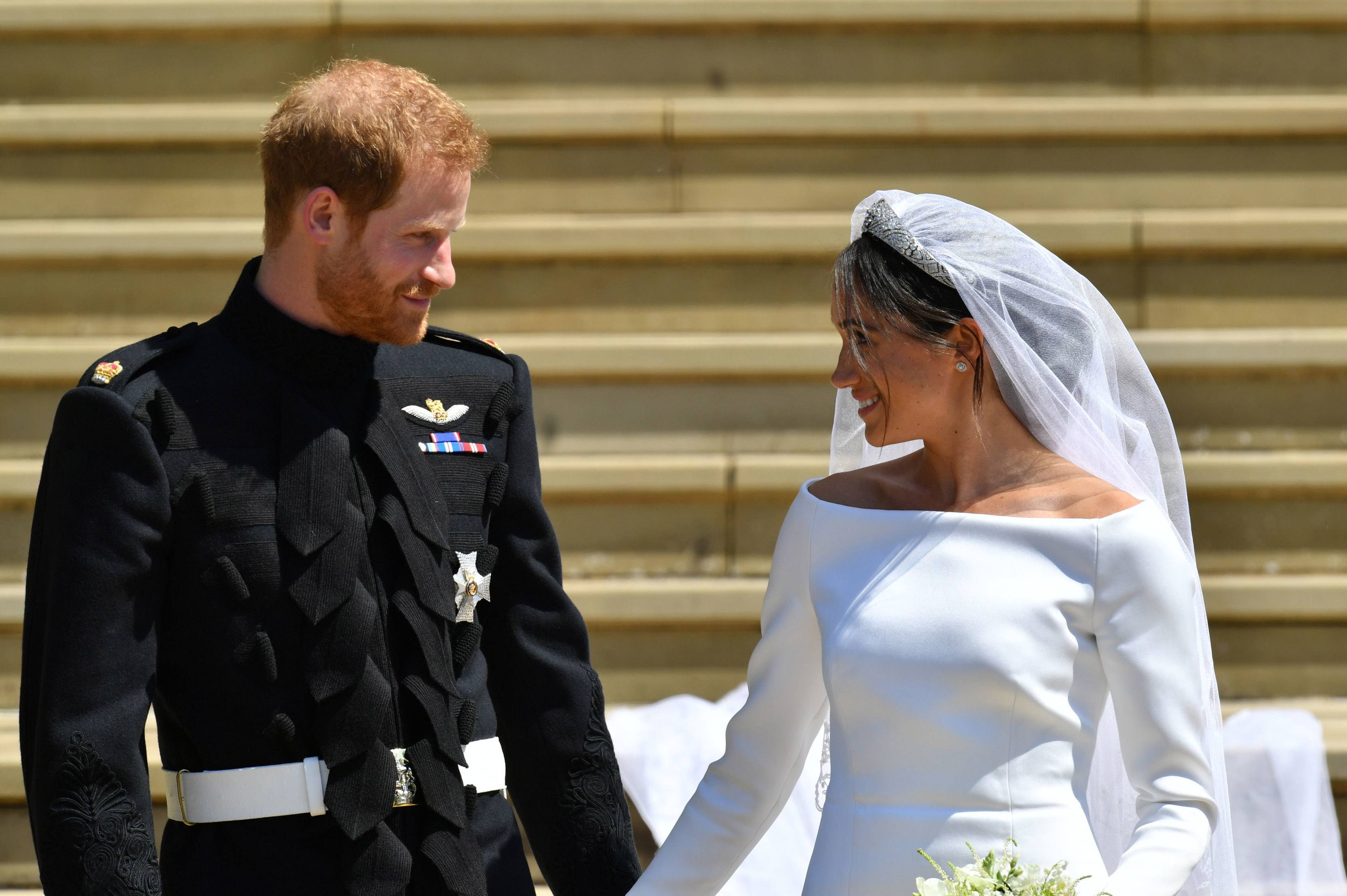 Prince Harry and Meghan Markle on church steps after their wedding | Ben Birchall-WPA Pool/Getty Images
This may not sound like a big deal, but according to royal protocol, it's a major no-no. Members of the British Royal Army are forbidden to sport facial hair, a move Vogue describes as "a break from tradition per longstanding rules in Britain's military that state troops in uniform cannot wear a beard."
However, Prince Harry was not in active service on his wedding day, which means the queen had to give him special permission to wear his uniform in the first place.
Next: We can't blame the guy for this one. 
6. When he got into a scuffle with a paparazzo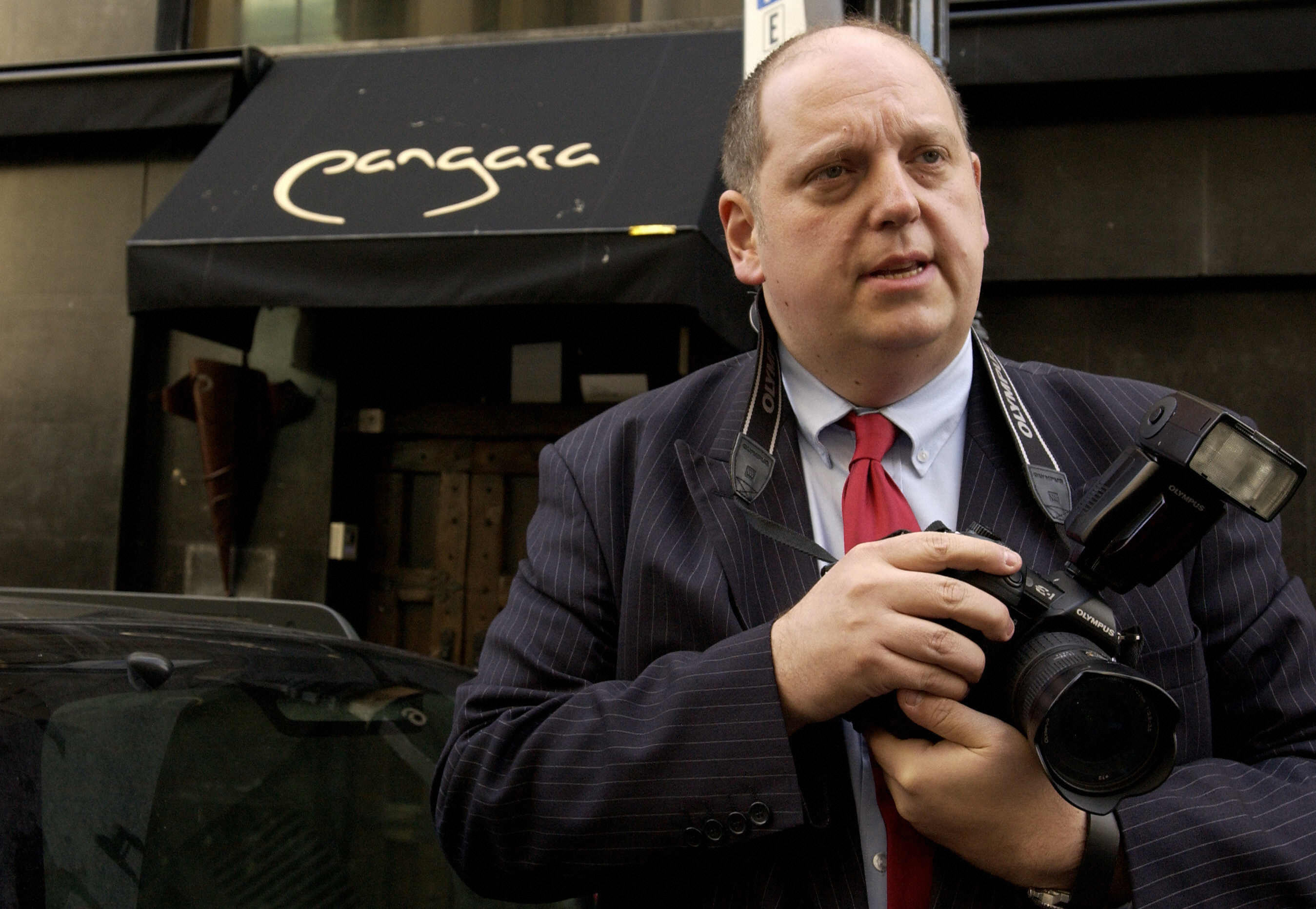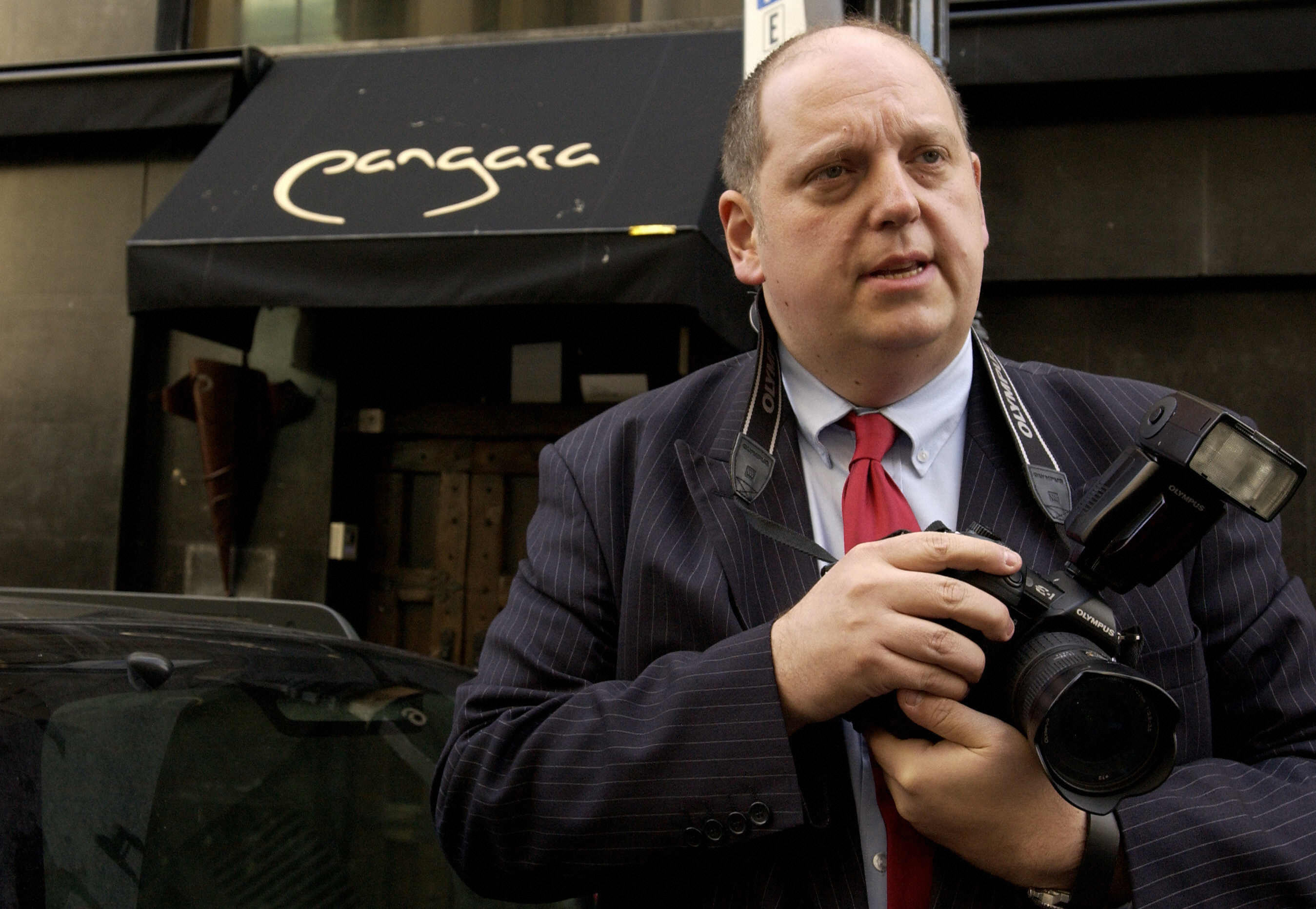 Pangaea nightclub in the Piccadilly area of London where British Prince Harry was involved in a scuffle | Carl de Souza/AFP/Getty Images
Back in 2004, Prince Harry was quite the man about town. Not unlike most 20-year-olds, he liked to stay out late and hit the clubs. Unlike most other 20-year-olds, though, paparazzi were waiting to catch every move he made. And one night, outside a London club, they did just that.
While headlines reported the prince had injured a photographer, really, we're on Harry's side on this one. According to The Guardian, a Clarence House spokesman said at the time, "Prince Harry was hit in the face by a camera as photographers crowded around him as he was getting into a car. In pushing the camera away, it's understood that a photographer's lip was cut."
Next: Drama always surrounds these cast members. 
5. When he allegedly hooked up with a Real Housewife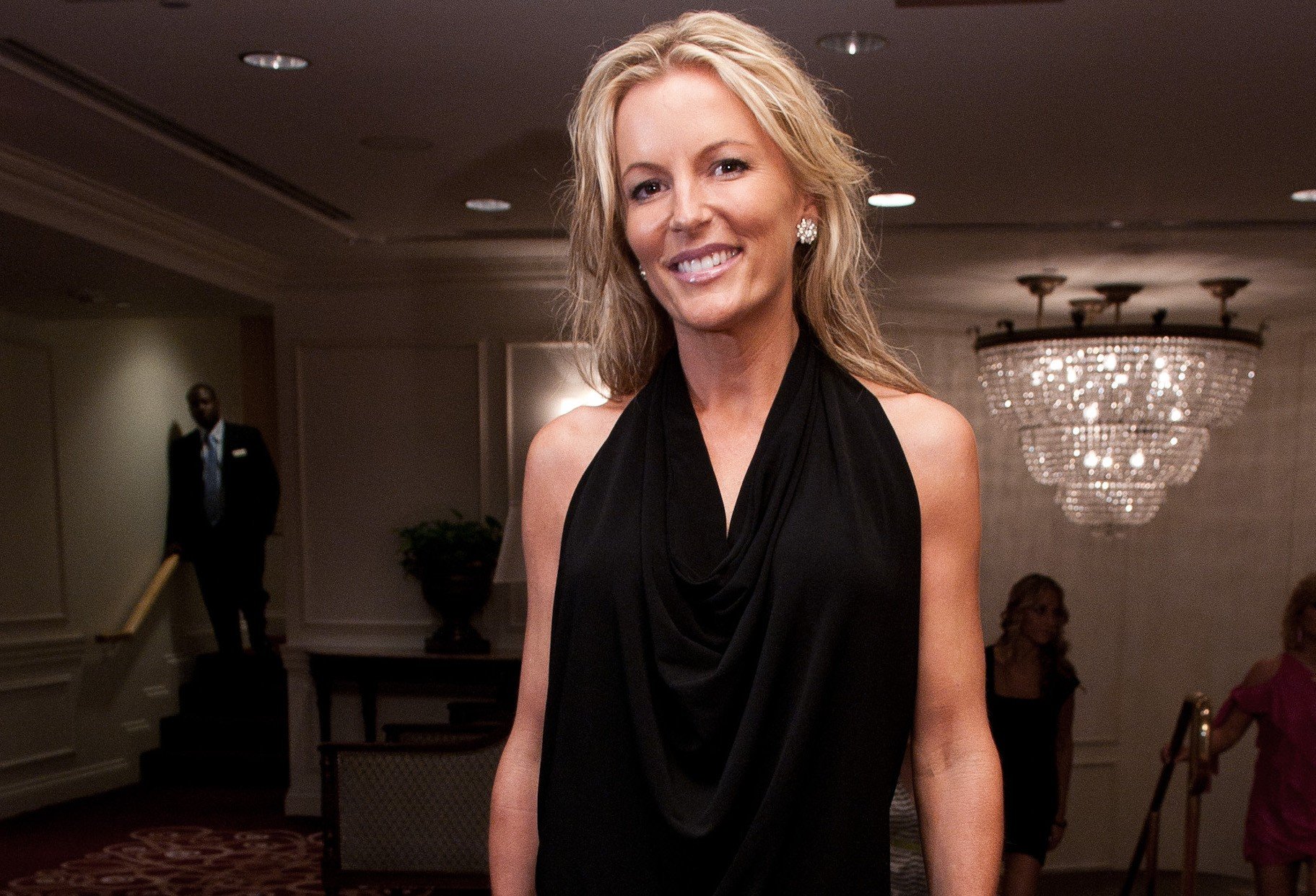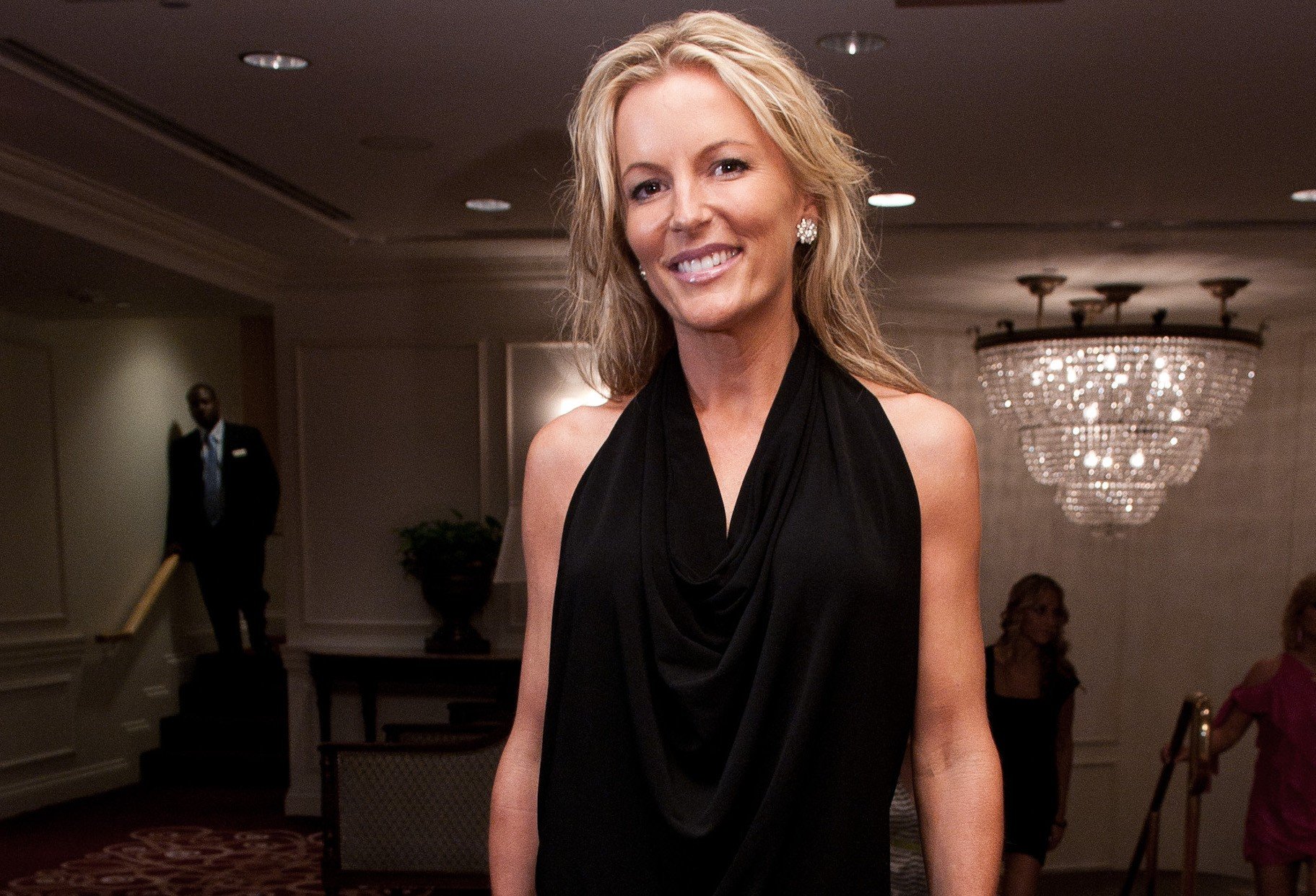 Catherine Ommanney | Kris Connor/Getty Images
Did one-time reality TV star Catherine Ommanney really have a thing with Prince Harry? Whether it's true or not, there's one thing we know for sure: Any good Real Housewives star — Ommanney was cast on Bravo's short-lived D.C. edition — knows how to make headlines. And that's just what she did when she told The Daily Mail she had a brief fling with the prince 13 years her junior.
According to Ommanney, Harry would send limos to pick her up, and the two shared passionate kisses. So, while we're not so sure we're buying this one, there's no denying the claim caused controversy in the prince's life.
Next: The entire investigation of this event seems a little shady. 
4. When he was accused of cheating at boarding school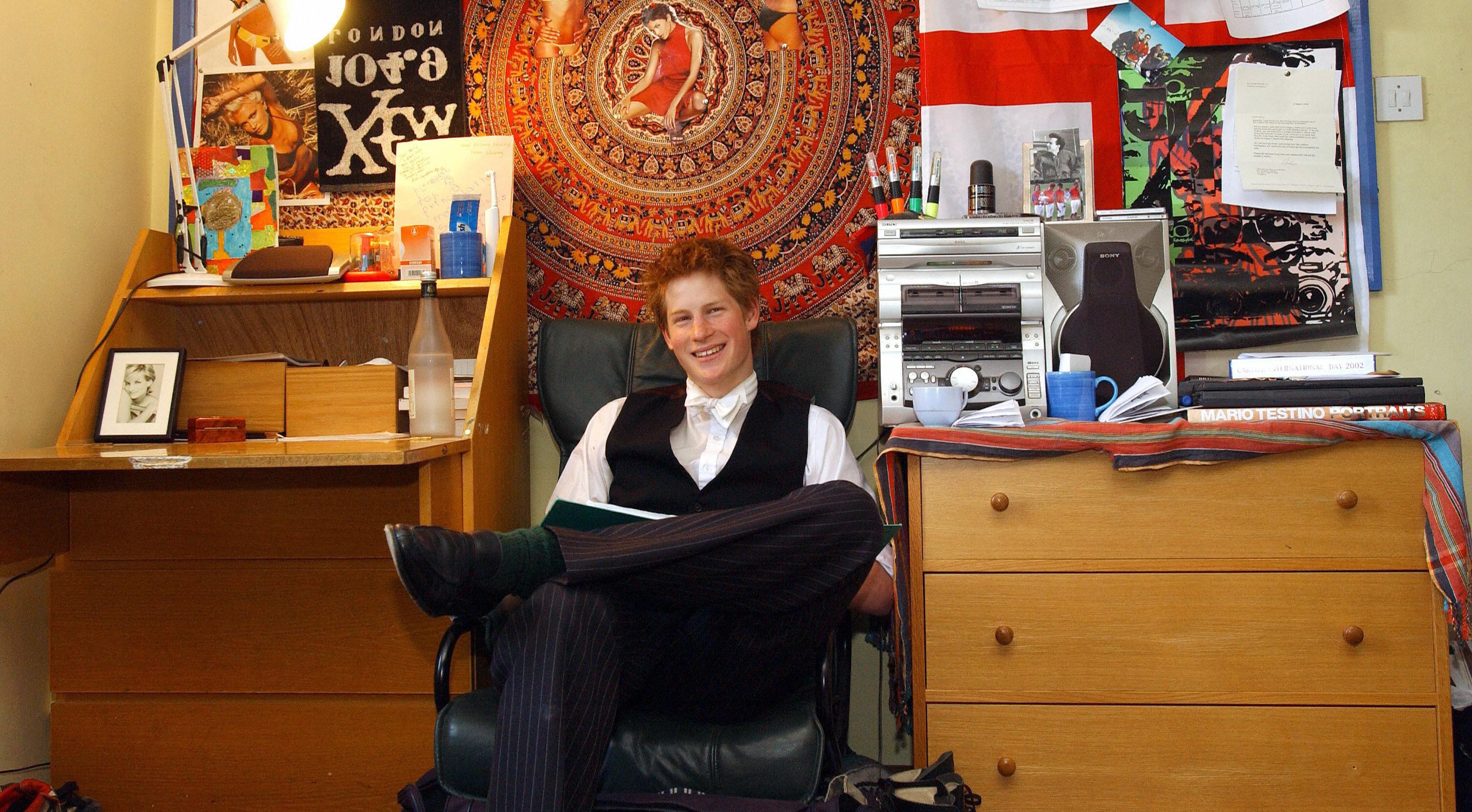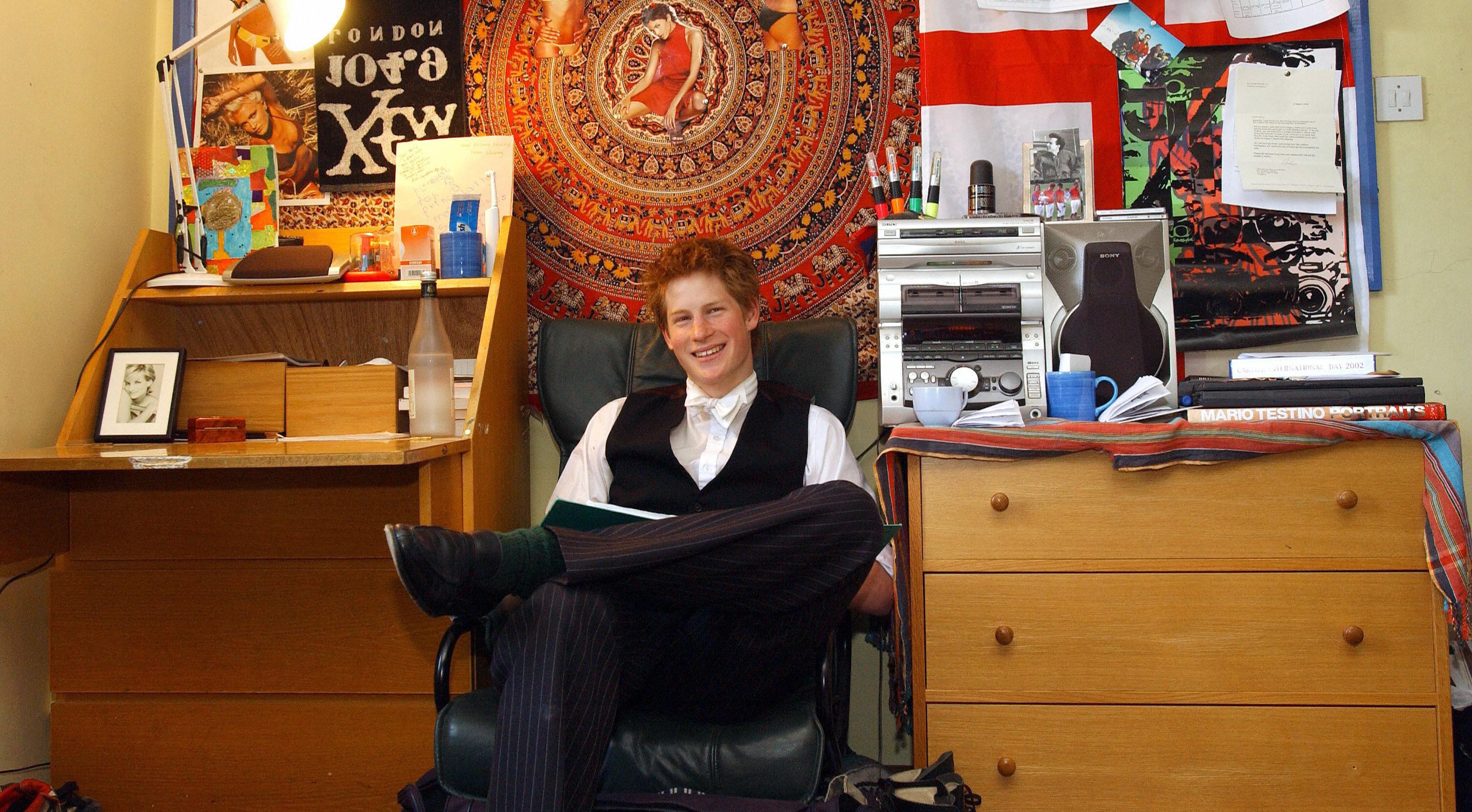 Prince Harry, the younger son of the Prince of Wales, sits 12 May 2003 in his room at Eton College. | Kirsty Wigglesworth/AFP/Getty Images
Back when Prince Harry was a student at Eton College, he was involved in an investigation. But how in-depth the investigation actually was, we can't be sure. After all, the prince's family is a powerful one, and it's one not many would want to go up against. One of his teachers at the time, however, thought otherwise.
Harry's then-teacher Sarah Forsyth claimed she'd helped her student cheat. The result? The school fired Forsyth — who later won the case against the school for her unfair dismissal — and cleared Prince Harry of all cheating allegations.
Next: Prince Charles was determined to teach his son a lesson. 
3. When he was sent to rehab (for one day)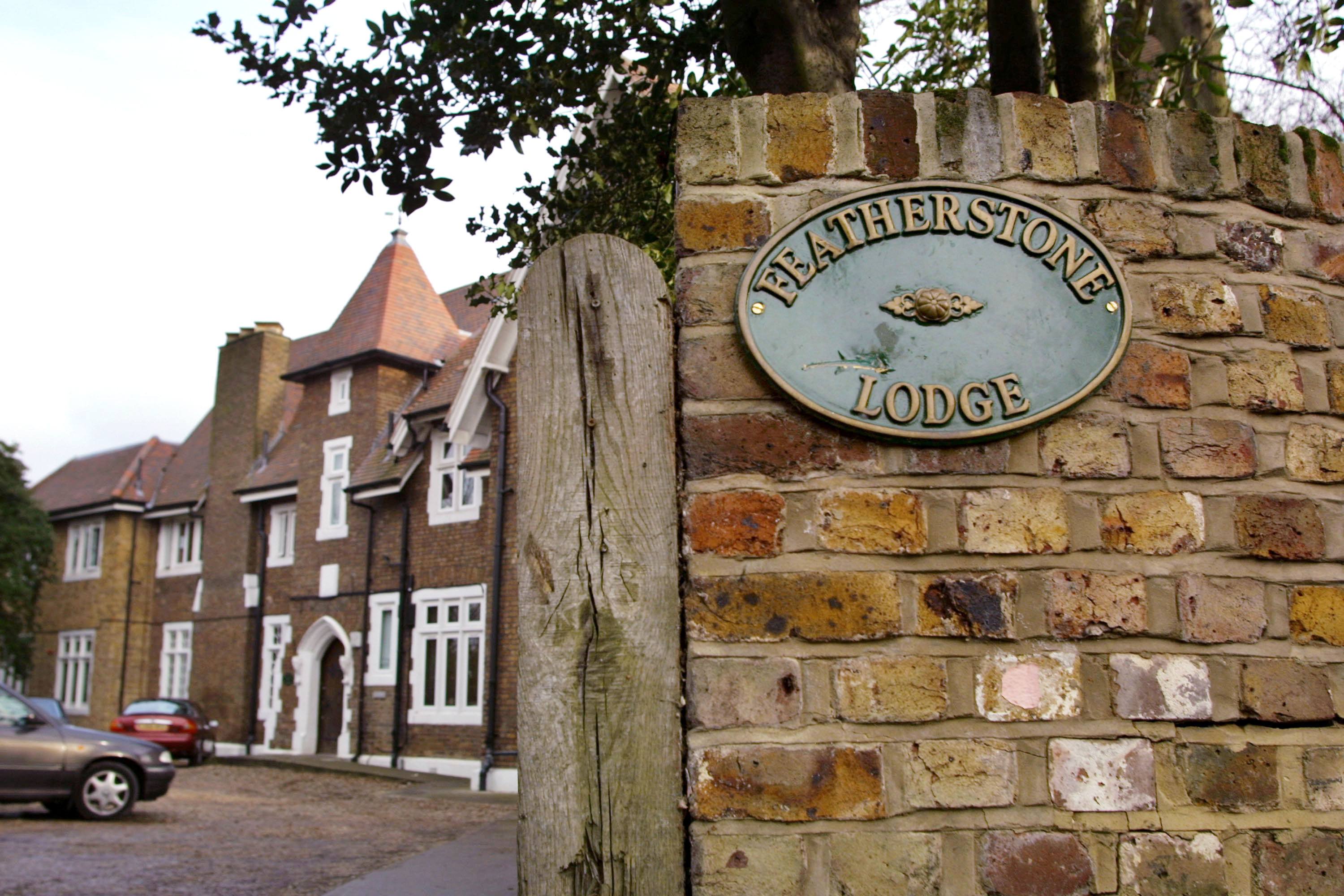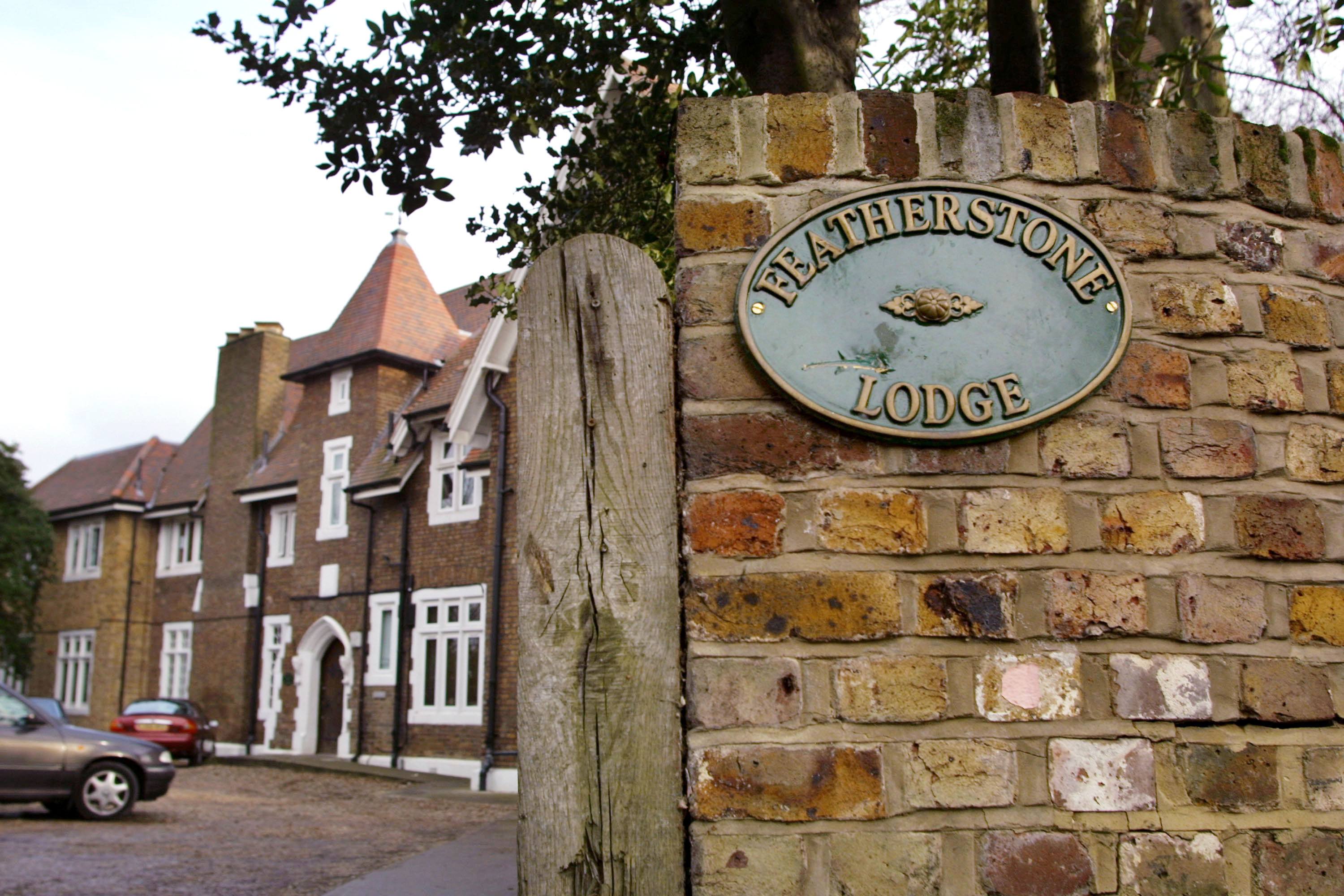 Featherstone Lodge Rehabilitation Center | Sion Touhig/Getty Images
OK, so Prince Harry wasn't exactly "sent" to rehab in the traditional sense. In reality, it was more of a learning experience. Confused? Don't worry, we'll explain.
Back when the redheaded wild child was 16, his father discovered he'd been drinking alcohol and smoking marijuana. Prince Charles' solution for his rebellious teen son? He thought it'd be a good idea to have him spend a day at the Featherstone Lodge, a detox center for heroin addicts in London. The goal was to show the young prince firsthand the dangers of drug abuse.
Next: A little privacy would be nice. 
2. When naked photos surfaced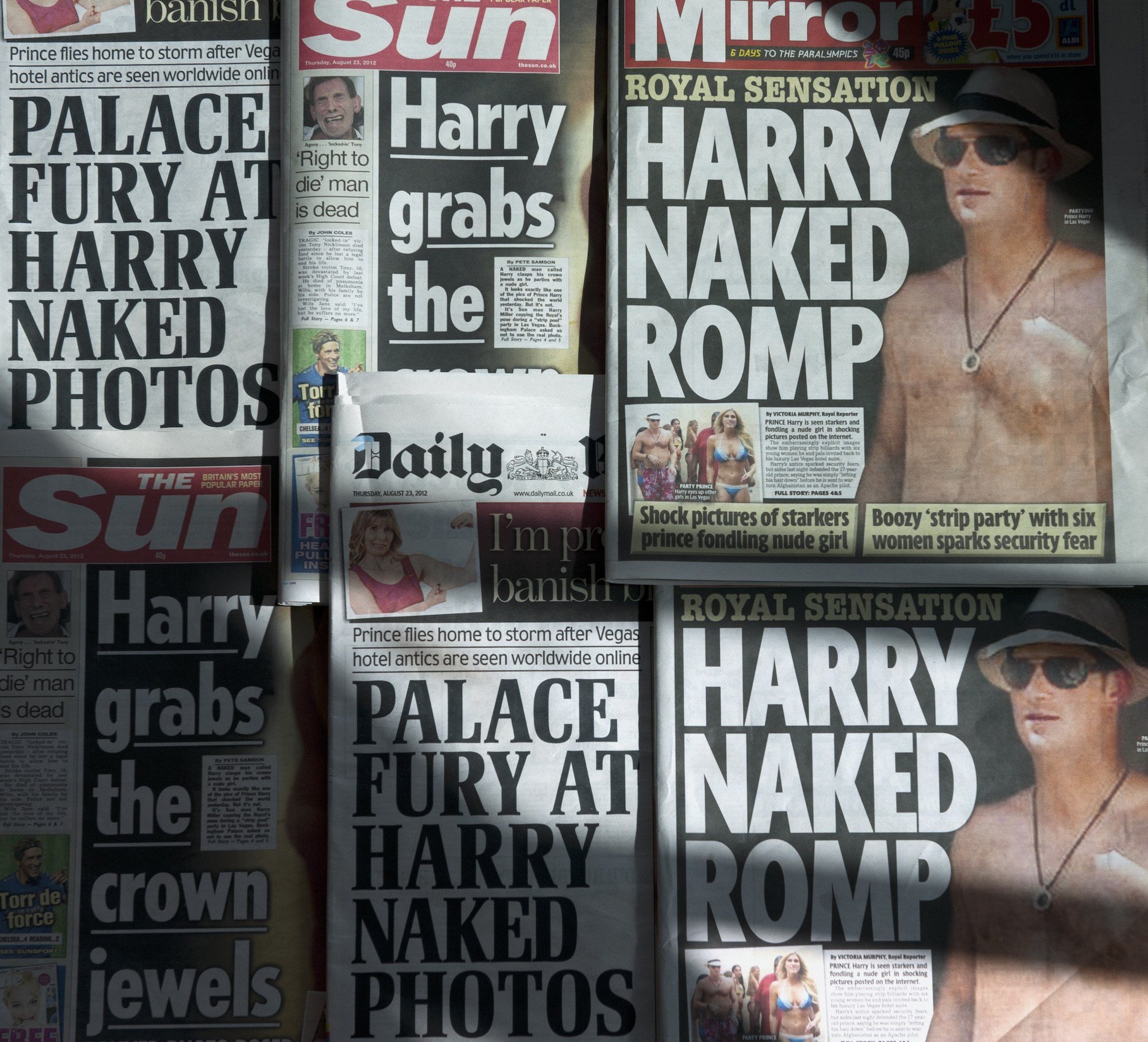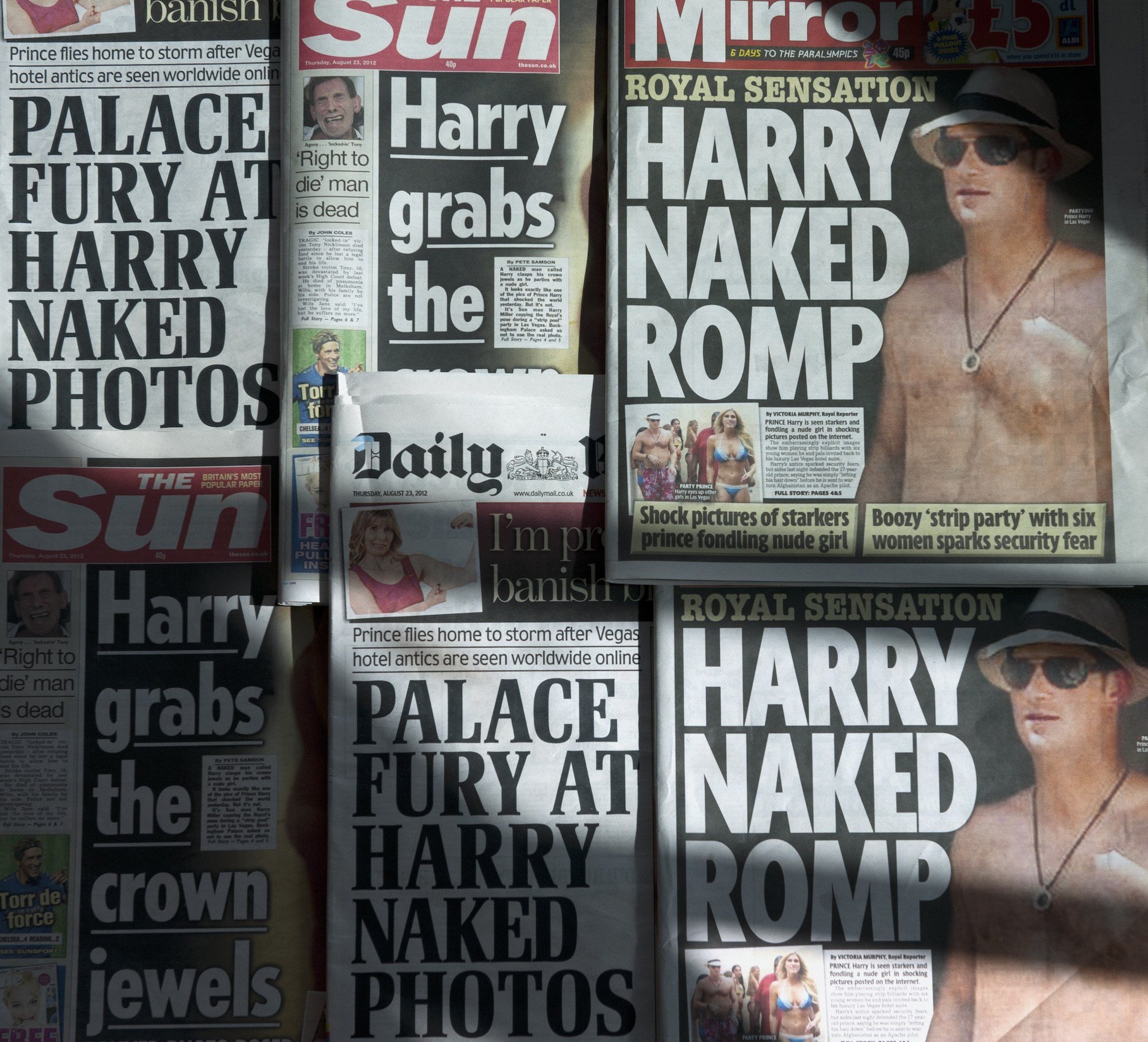 An arrangement of British daily newspapers photographed in London on August 23, 2012 shows the front-page headlines and stories regarding nude pictures of Britain's Prince Harry. | Daniel Sorabji/AFP/Getty Images
Not everything that happens in Vegas, stays in Vegas. At least not if you're a member of the royal family, that is. And when the prince was caught partying in Sin City, the media was quick to pounce.
Back in 2012, TMZ released naked photos of the then-27-year-old prince in a Las Vegas suite. After Buckingham Palace confirmed it was, indeed, the royal redhead in the photos, a palace official said, "Prince Harry has been on a private holiday before he resumes his military duties."
For the record, he did manage to cover his royal jewels (pun very much intended).
Next: This is the worst of the worst.
1. When he dressed up as a Nazi officer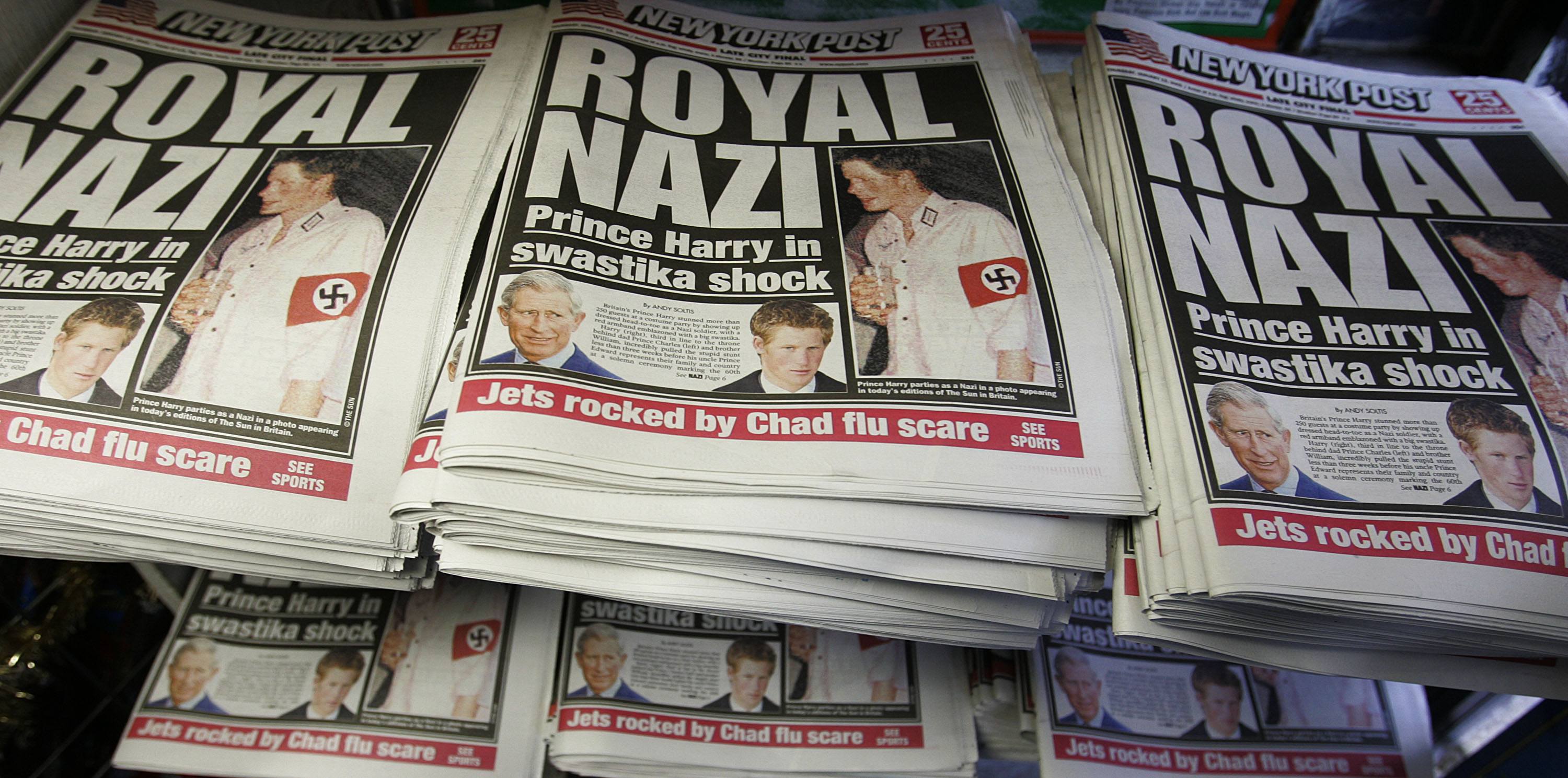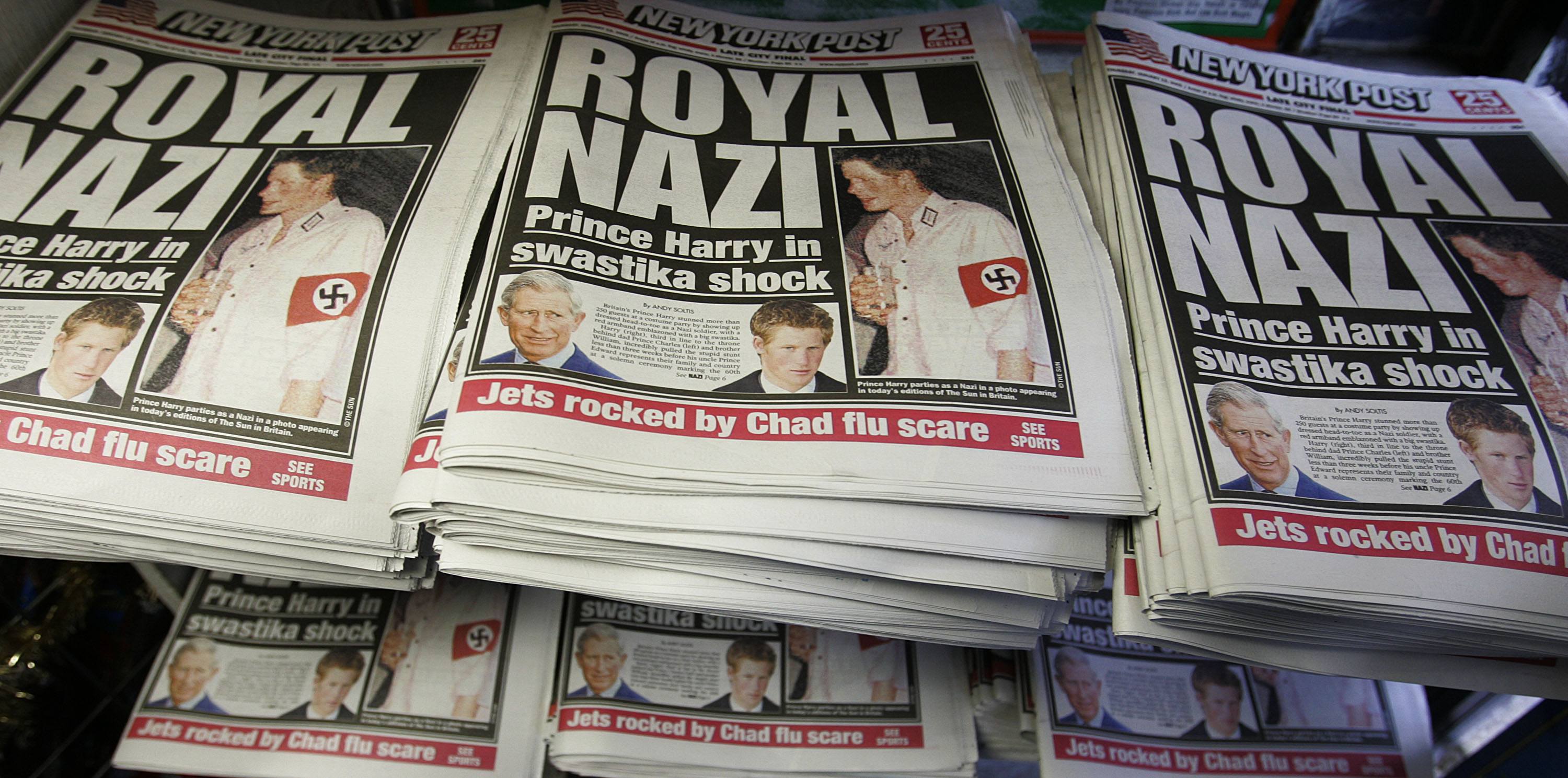 Copies of the New York Post newspaper lie on display at a newstand featuring a "Royal Nazi" front page headline | Stephen Chernin/Getty Images
This would make just about anyone shake their head in disappointment — and disbelief. Really, Harry? Did you really think this was a good idea?
Back in 2005, then-20-year-old Prince Harry donned a Nazi uniform with a swastika armband for a costume party. It wasn't long before the image ended up on just about every tabloid cover. Shortly after, the prince released a statement apologizing for his insensitive outfit.
Thankfully, the prince sure has grown up since then.
Check out The Cheat Sheet on Facebook!
Source: Read Full Article