No sitting U.S. president has agreed to sit down and talk with a North Korean leader until Donald Trump assumed office. The prospect of a historic summit offered plenty of opportunities but ultimately caused cold feet on both sides. Washington and Pyongyang have gotten stuck in a decades-long standoff over the nuclear arsenal that North Korea has acquired. And many are skeptical that Kim Jong Un would give up that arsenal, which he "sees as the guarantor of his dynastic rule," according to CNN.
So perhaps unsurprisingly, Trump changed his mind and decided not to visit North Korea after all. But interestingly enough, Donald Trump isn't the first president to get an invitation to North Korea — even if he would have been the first to accept.
Bill Clinton got close to visiting North Korea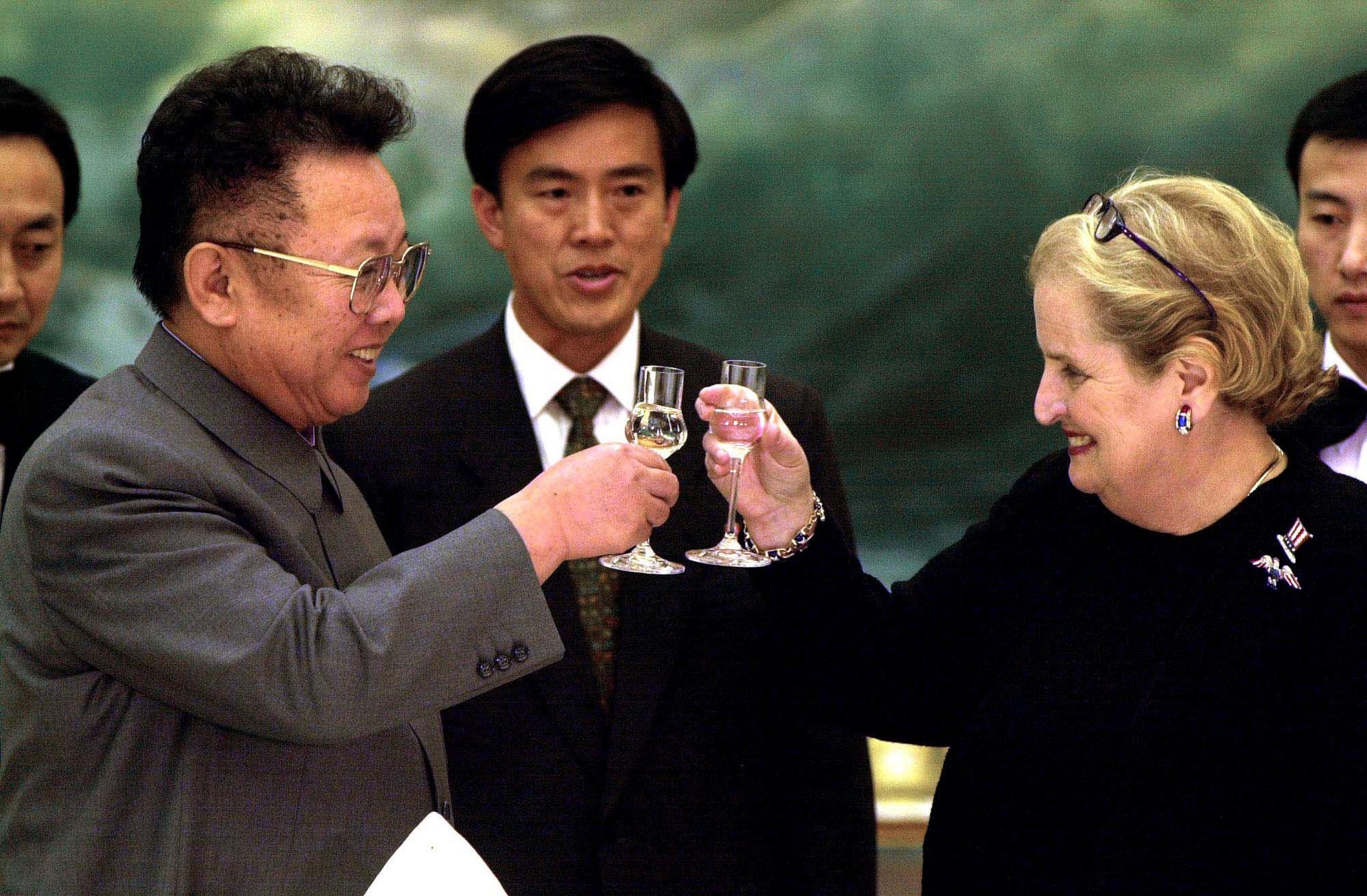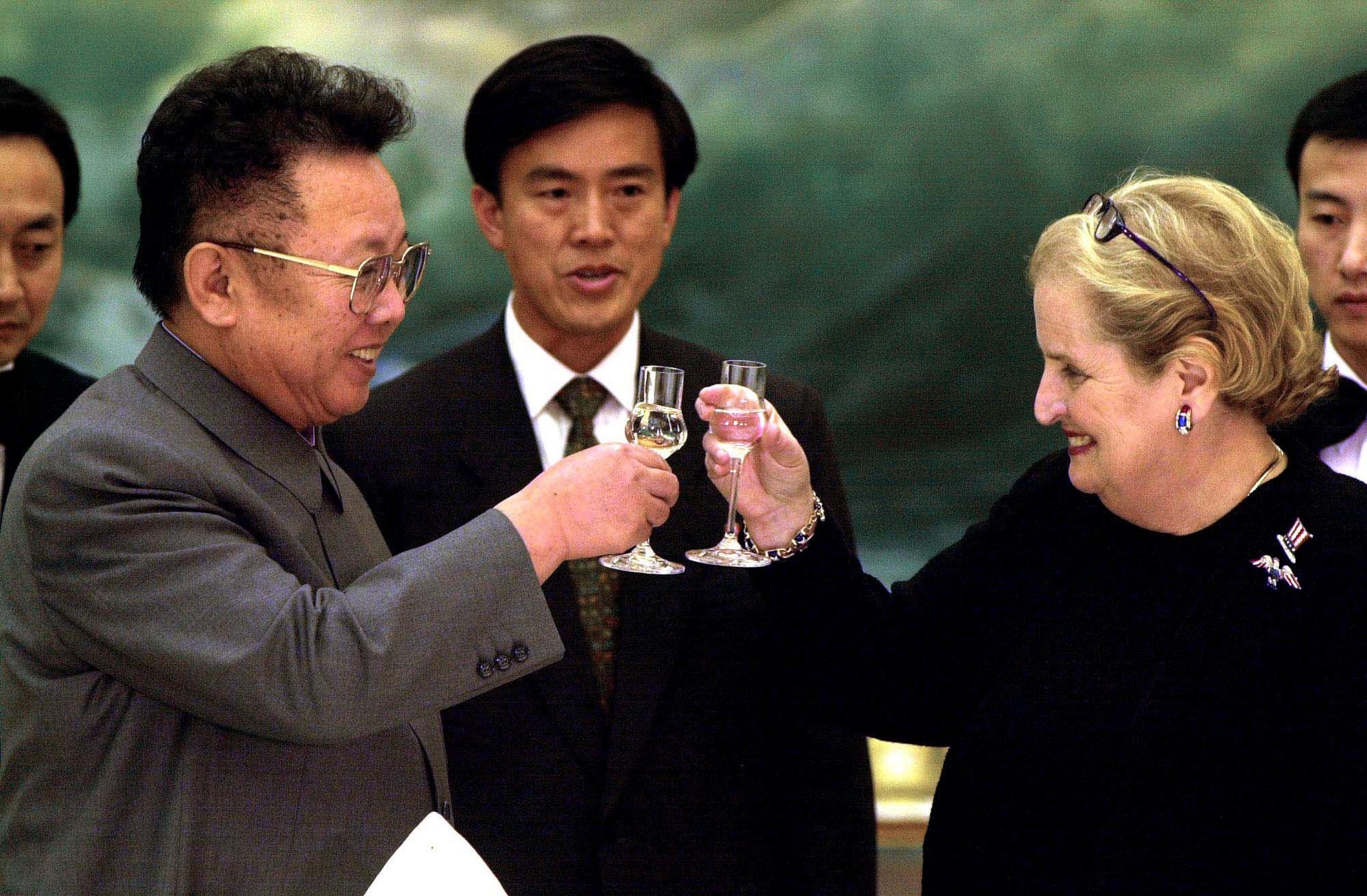 North Korean leader Kim Jong Il (L) toasts US Secretary of State Madeleine Albright. | Chien-Min Chung/AFP/Getty Images
CNN reports that before Donald Trump, Bill Clinton may be the president who got the closest to visiting North Korea. Clinton considered traveling to Pyongyang to conclude a missile deal in 2000. Instead, he sent then-Secretary of State Madeleine Albright on a "reconnaissance mission" to meet Kim Jong Il.
As CNN puts it, negotiations after Albright's visit made it clear that "North Korea and the U.S. were too far apart on the details of the missile pact to justify handing Kim the huge concession of a Clinton visit." North Korea was willing to stop making and selling missiles, but it wouldn't give up the missiles it had.
Next: This president talked with Pyongyang, but not directly. 
George W. Bush engaged in talks with North Korea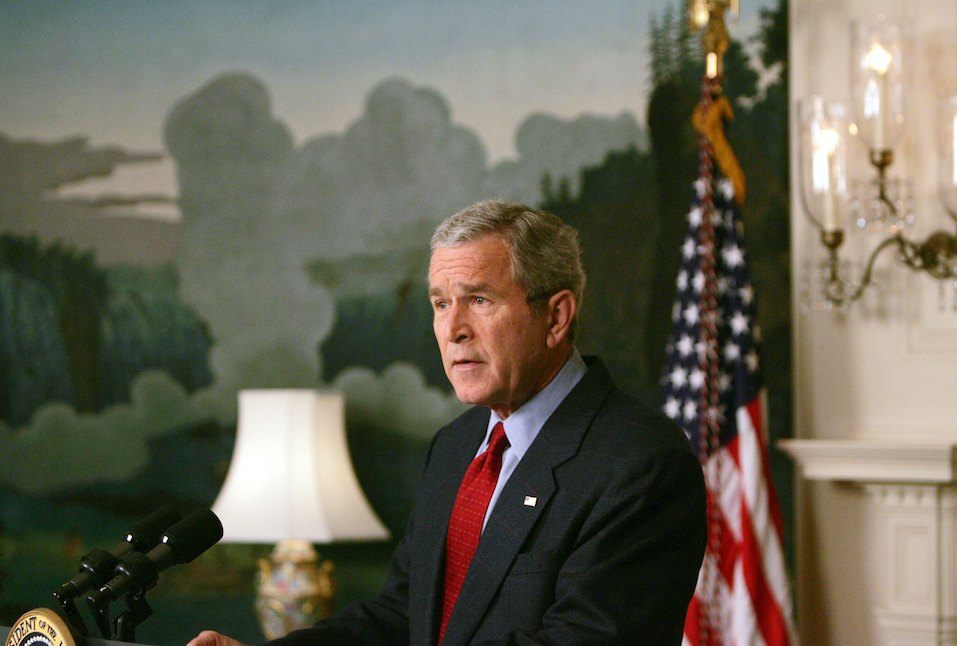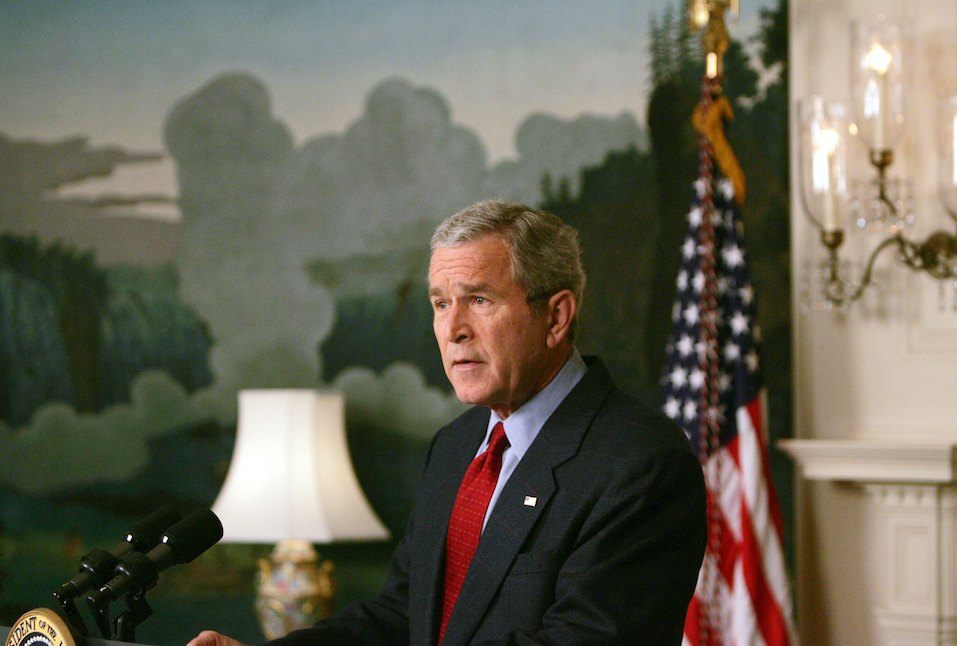 George W. Bush speaking on North Korea. | Dennis Brack-Pool/Getty images
According to CNN, the Bush administration, including "Defense Secretary Donald Rumsfeld and Vice President Dick Cheney, scotched efforts by Colin Powell's State Department to follow up the Clinton diplomacy." Then, the administration discovered that North Korea had a highly enriched uranium program (despite a Clinton administration deal to halt the plutonium program). That "sent relations back into the deep freeze."
When George W. Bush later engaged with North Korea, he did so only as part of six-party talks with North Korea, South Korea, Japan, Russia, China, and the U.S. Diplomats chose that framework specifically to ensure that Pyongyang couldn't achieve its goal of direct talks with the U.S.
Next: This president sent former commanders in chief to North Korea. 
Barack Obama didn't visit North Korea but sent former presidents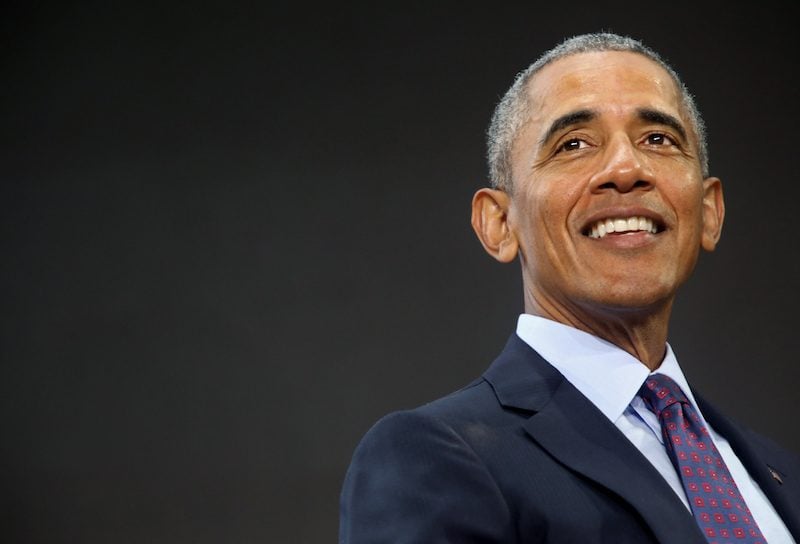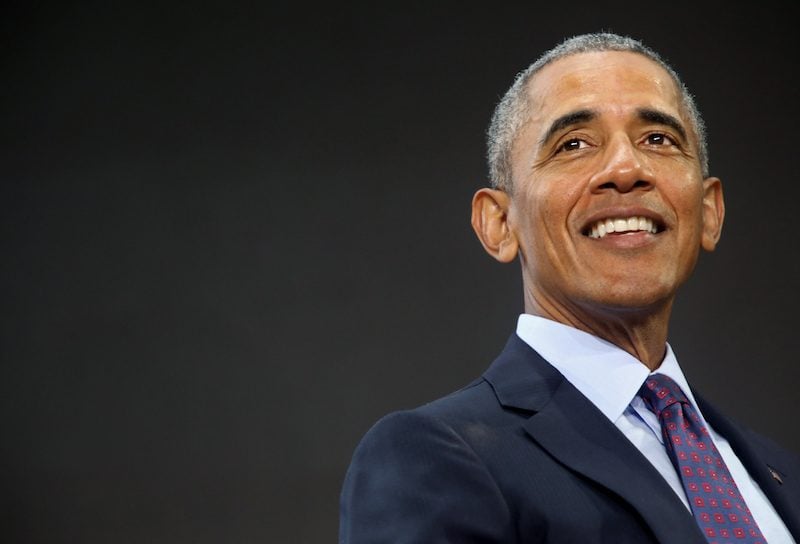 Barack Obama | Yana Paskova/Getty Images
CNN reports that Barack Obama entered office promising to talk directly with U.S. enemies. He met with Cuba's Raul Castro in person and spoke with Iran's Hassan Rouhani by phone. But as CNN notes, Obama "concluded it would be wrong to cave to North Korea's provocations." Obama said, "we're not going to reward this kind of provocative behavior. You don't get to bang your spoon on the table and somehow you get your way."
During the Obama administration, North Korea remained keen on the idea of attracting top U.S. diplomats for a visit. In 2009, Bill Clinton visited North Korea on a mission to free two U.S. journalists whom Pyongyang had held hostage. And in 2010, Jimmy Carter visited and returned to the United States with another jailed American.
Next: Donald Trump planned to visit North Korea. 
Donald Trump planned to visit North Korea but canceled
Trump's cancellation tweet. | Donald J. Trump via Twitter
As CNN reports, Donald Trump decided to try a strategy opposite to that of Obama or Clinton by accepting Kim Jong Un's invitation. But if he does go to North Korea in the future, it's impossible to tell what he would get in return for "one of Washington's best bargaining chips," as CNN puts it. The president wants North Korea to give up all its nuclear weapons even though Pyongyang never said that it would end its nuclear program.
Trump likely still wants to achieve that goal. But as Vox reports, the president said that he felt "it is inappropriate, at this time, to have this long-planned meeting" thanks to the hostility of North Korea's recent statements about the United States and Vice President Mike Pence. However, Trump wrote to Kim Jong Un that "Some day, I look very much forward to meeting you."
Next: Here's what Trump has to deal with next. 
What happens next?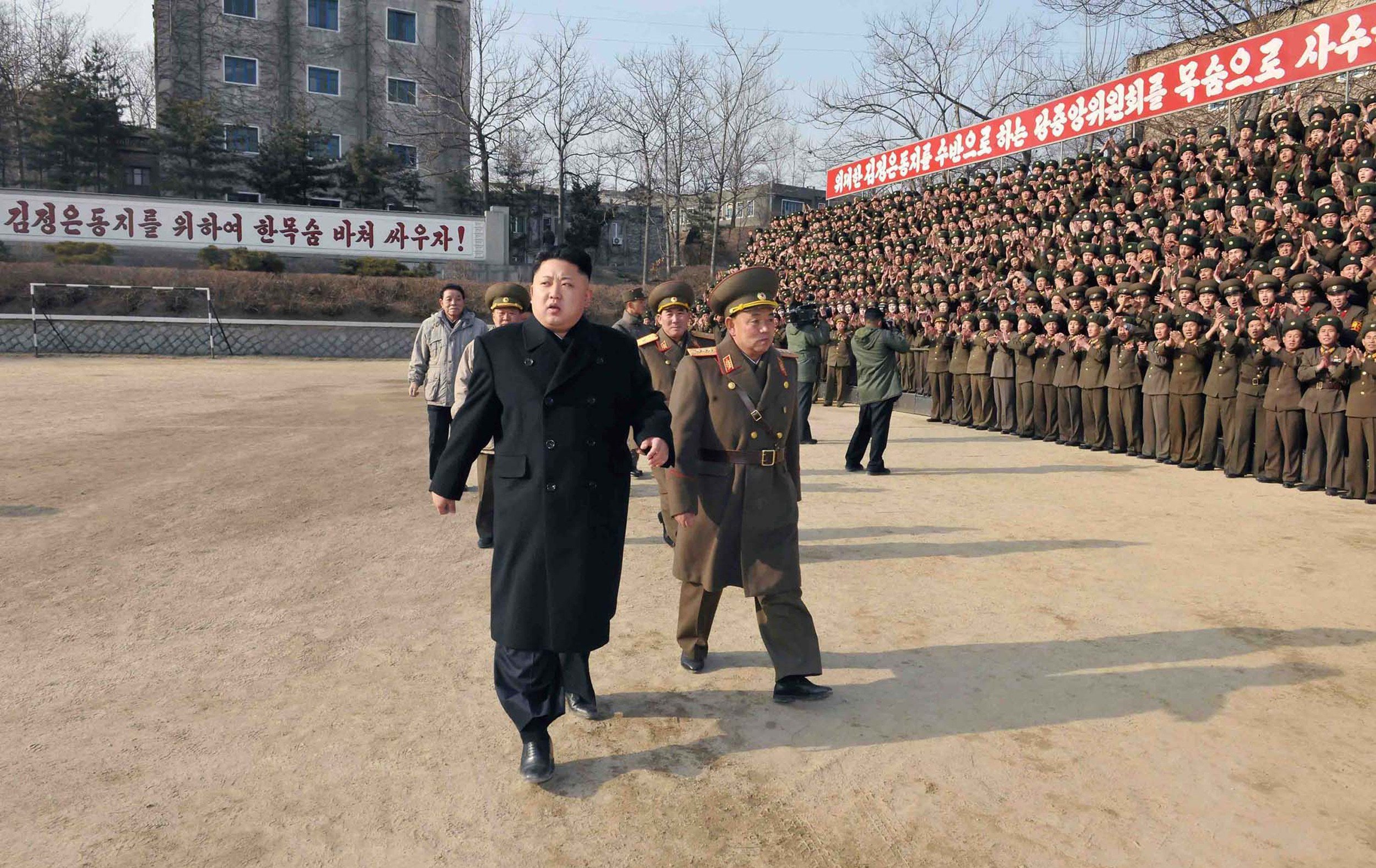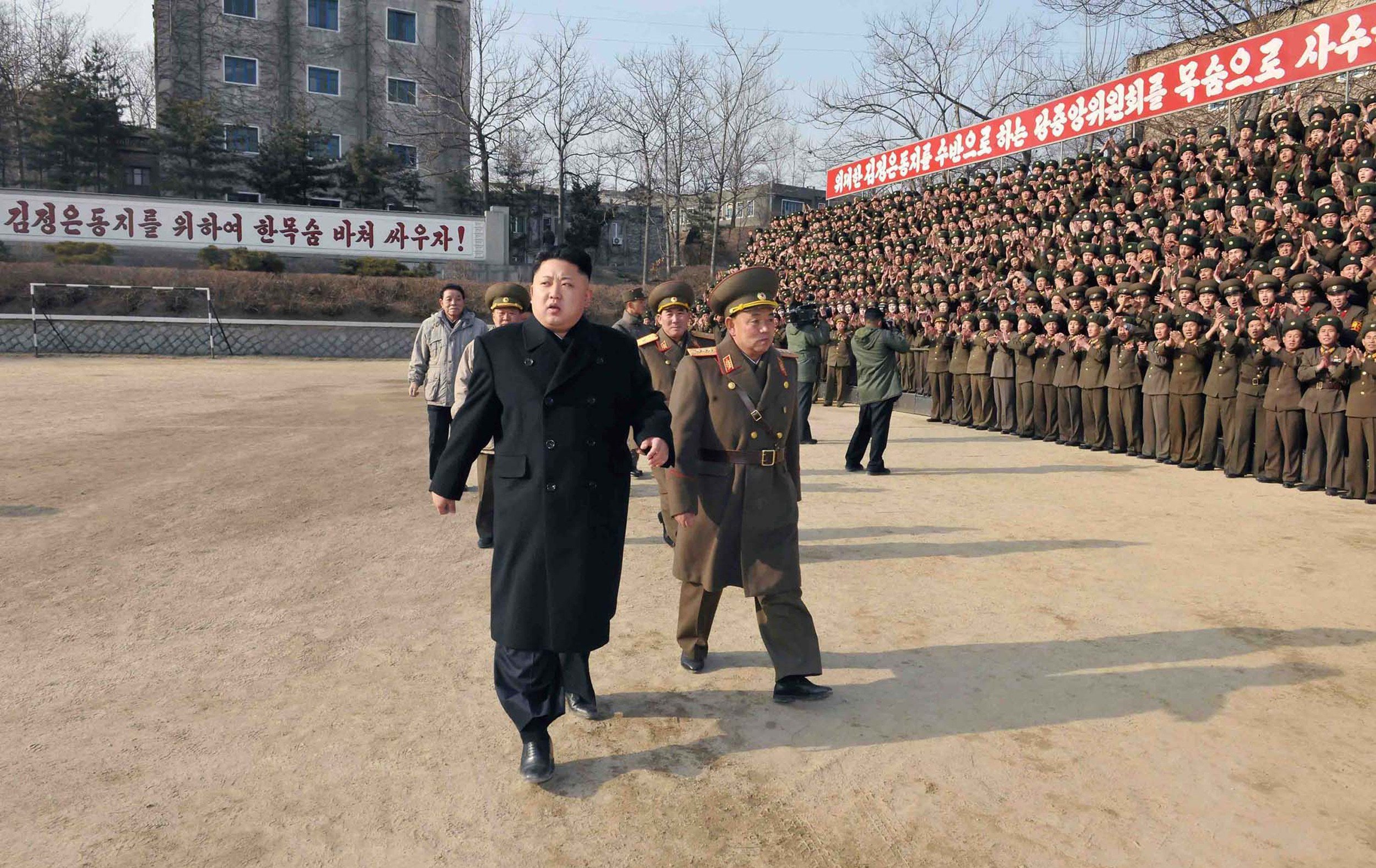 Kim Jong Un inspecting his army. | KNS/AFP/Getty Images
Vox reports that experts have identified some different scenarios that could play out now that Donald Trump has called off his summit with Kim Jong Un. Both sides could decide to delay the meeting and take more time to come to an understanding on the issue of denuclearization. They could also push off the summit but make no progress toward an agreement, but perhaps with better relations than in the past few decades.
Alternately, North Korea could return to testing missiles and the U.S. could increase sanctions, with Donald Trump and Kim Jong Un returning to trading threats and calling each other names. Or, in the worst case scenario, North Korea and the United States could go to war. War may not be likely, but the risks have gone up now that Trump has canceled the summit.
Next: Trump wouldn't be the first president to consider war with North Korea. 
Donald Trump isn't the first president to consider war with North Korea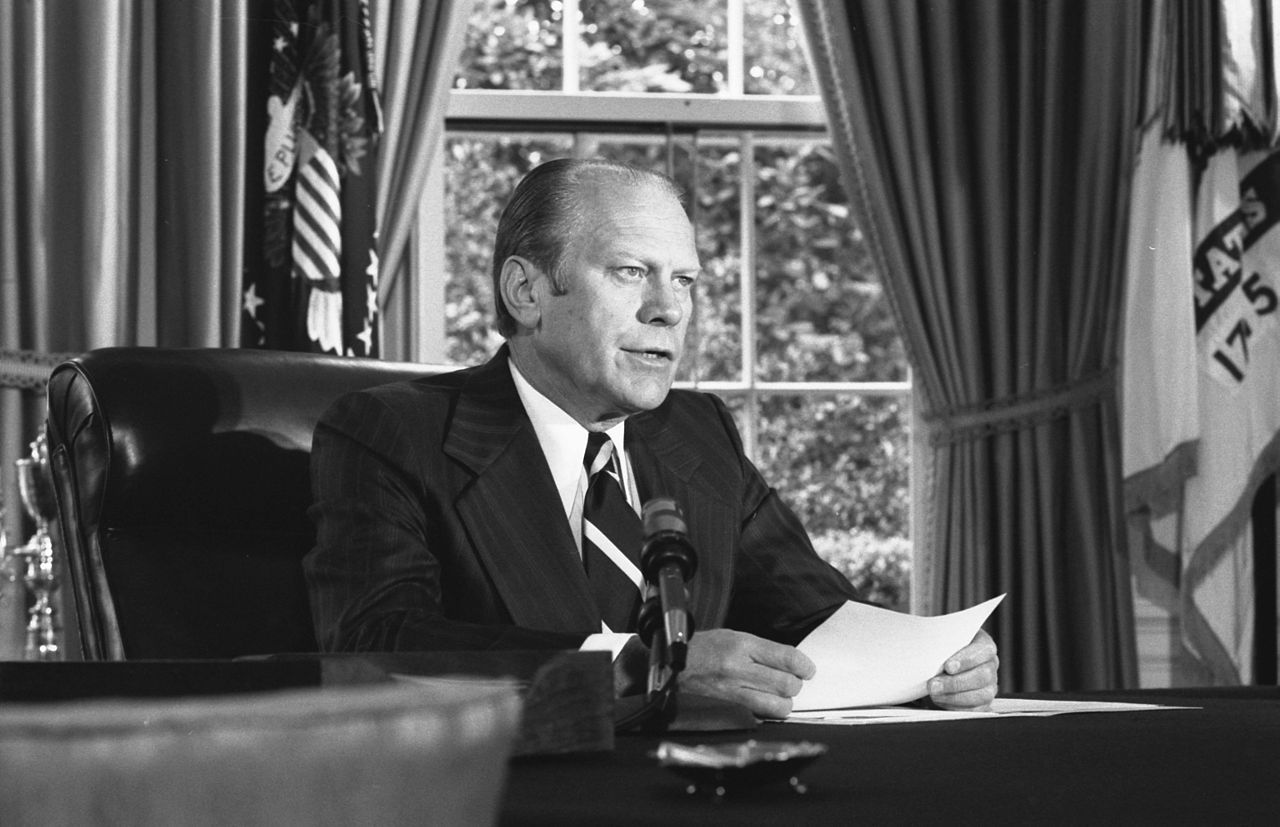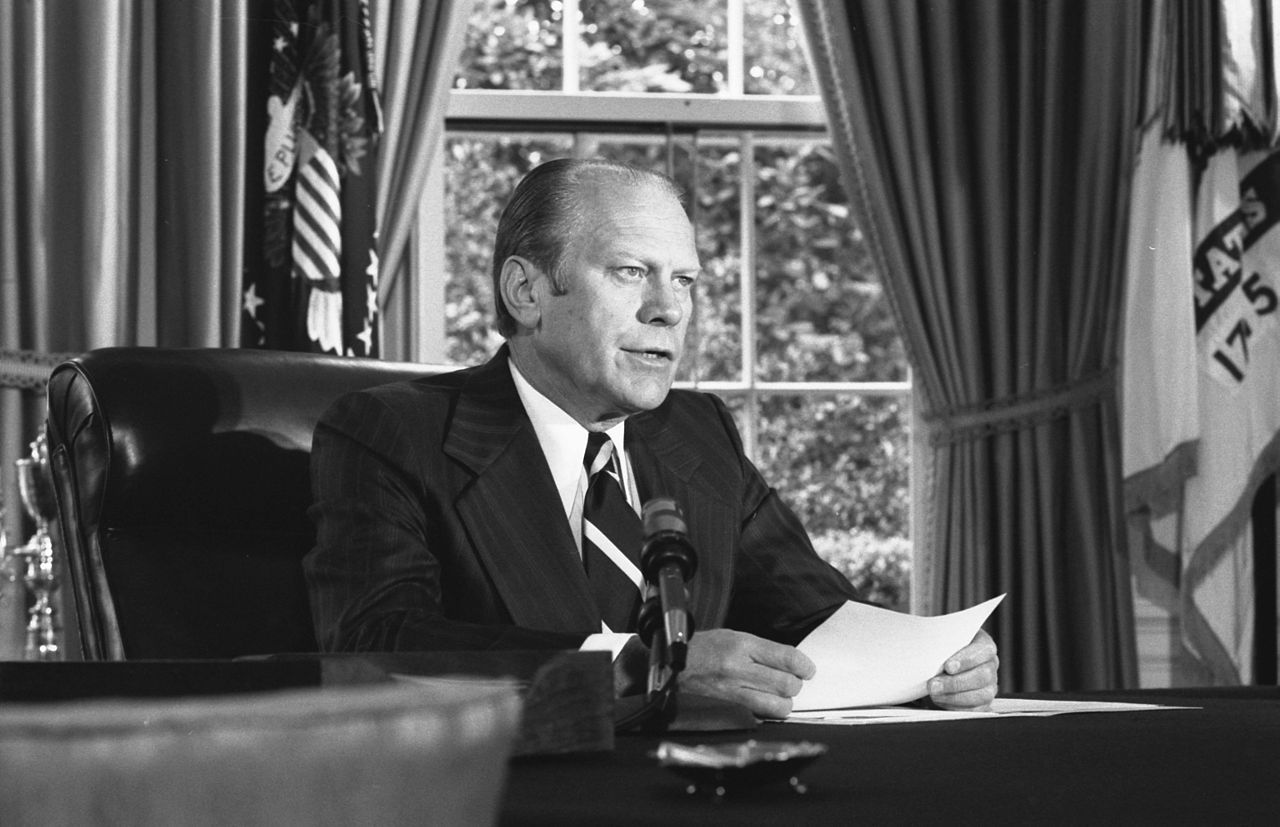 Gerald Ford | Gerald R. Ford Presidential Library/Wikimedia Commons
Of course, Donald Trump isn't the first president to think about war with North Korea, either. Lyndon B. Johnson almost nuked North Korea when the nation captured the U.S.S. Pueblo spy ship and held its crew for almost a year. Richard Nixon considered using nuclear weapons against Pyongyang in response to North Korea's choice to shoot down an American spy plane.
Gerald Ford almost went to war with North Korea over a tree growing in the demilitarized zone between North and South Korea. Don't remember that episode? The United Nations Command sent a team to cut back the 80-foot tree, which was obstructing the view from a checkpoint. North Korea attacked the group, and Ford decided to cut down the tree as a display of American power.
Next: Conversely, some presidents chose not to interfere. 
But some presidents chose not to interfere with North Korea's nuclear program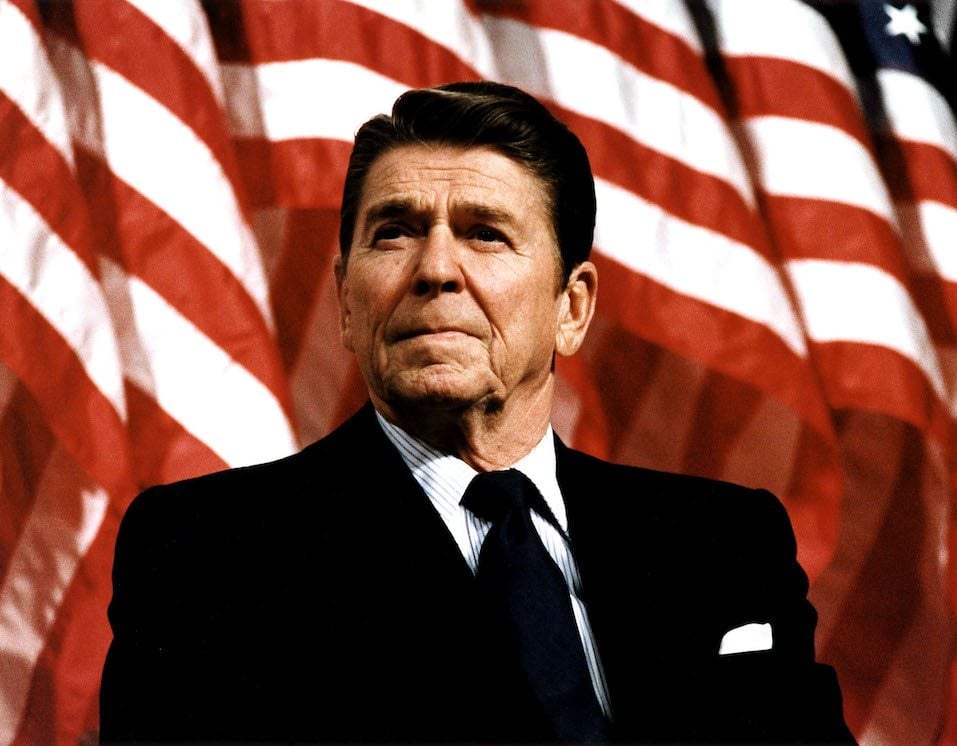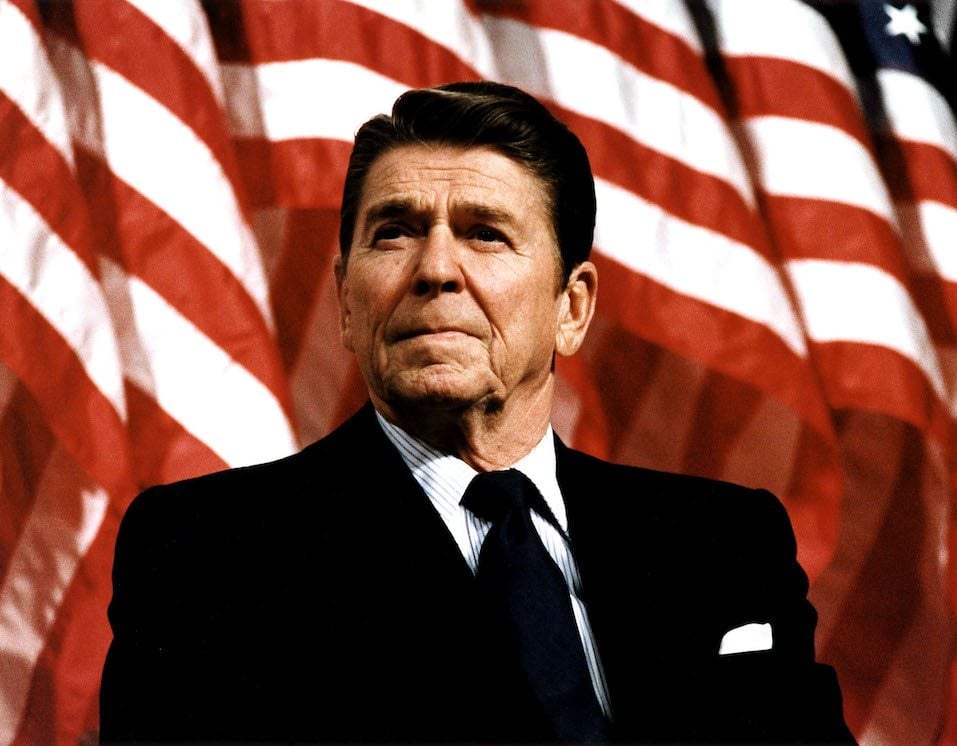 Ronald Reagan | Michael Evans/The White House/Getty Images
If Donald Trump decides to let North Korea continue its nuclear program, he also won't be alone. Ronald Reagan, for instance, focused on the USSR instead of North Korea. So it was during Reagan's term that Soviets built Pyongyang's first research reactor and Pyongyang constructed a plutonium-producing reactor. Reagan didn't stop North Korea from laying the foundation for its nuclear weapons program, but he did initiate the first diplomatic talks with the nation.
Similarly, George H.W. Bush withdrew American nuclear weapons from South Korea even though he knew about North Korea's nuclear ambitions. Though Kim Il Sung began to cooperate with the Bush administration, Pyongyang put all the pieces in place for plutonium production and extraction. By the time Bush left office, North Korea had what it needed to build nuclear weapons. But Bush also kept the door open to a dialogue between the countries.
Read more: This Is the 1 Group of People Kim Jong Un Refuses to Kill, and It's Not His Family
Check out The Cheat Sheet on Facebook!
Source: Read Full Article